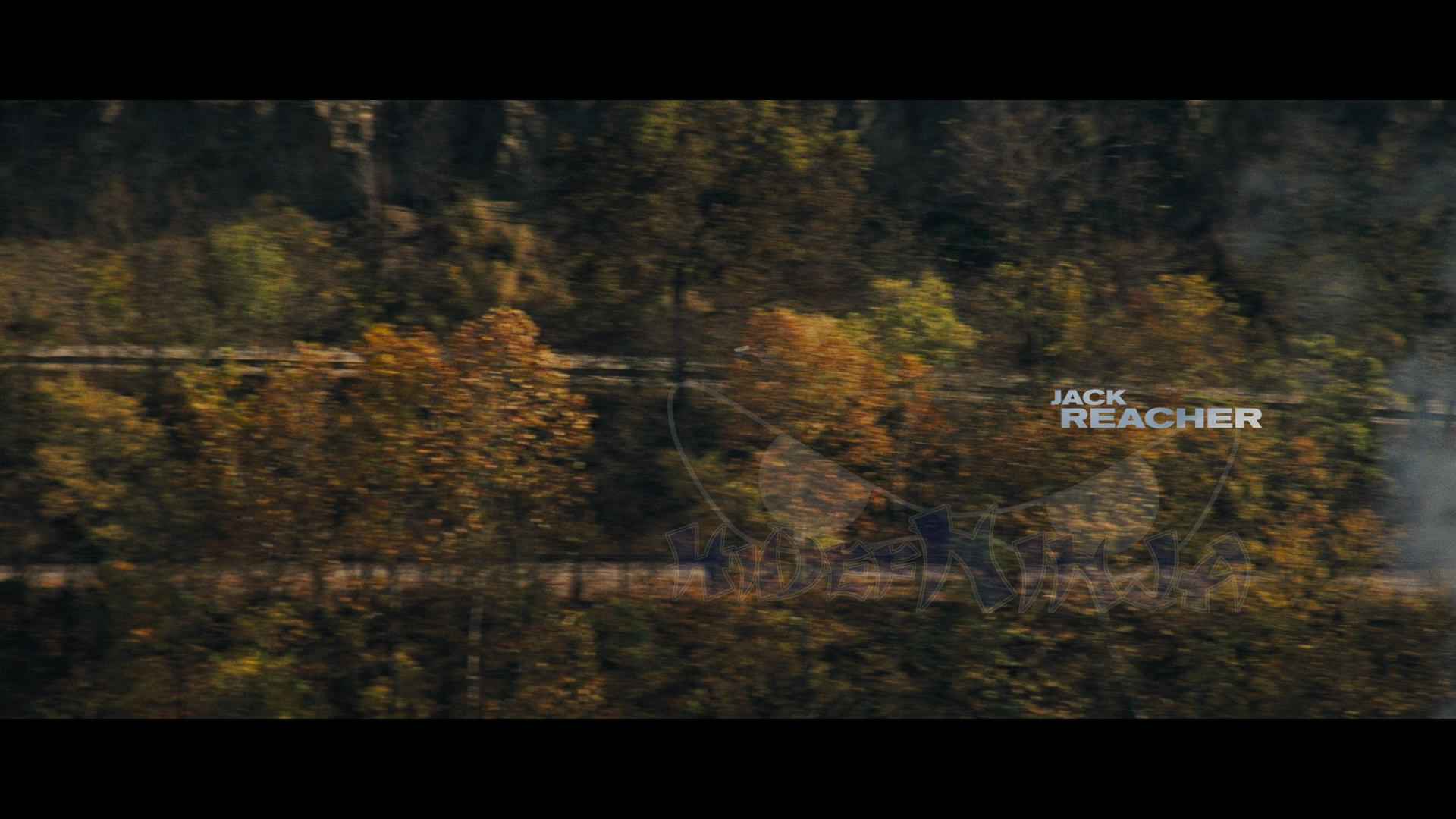 Jack Reacher looks and sounds terrific in its home release.
Sometimes a film can become an unfortunate victim of circumstance.  Considering the violent and mind-numbing December 2012 we endured with Sandyhook, one might have been willing to write-off Tom Cruise's Jack Reacher as a poorly-timed and inappropriate attempt to mimic the violent world around us.  Paramount Studios, ever worried about public opinion, actually considered postponing the film due to its violent opening.  Luckily, smarter heads prevailed, and the film benefited.  The home release exceeds on almost every level,  resulting in a well-acted and solidly shot effort, even if some of the comedy is a bit out of place, and its supplements a tad incomplete.
Based on the series of books by Lee Child, Jack Reacher is a detective thriller.  It's a little smart, a lot violent, and downright uncomfortable in other places. Cruise plays the titular Reacher, an ex-military MP and sniper turned drifter who's entirely off the grid.  He travels on Greyhounds, pays cash for everything, and doesn't even own a cell phone.  When another sniper James Barr kills five on a sunny day outside Pittsburgh Pirates stadium, Reacher's name is uttered by the suspect – the two go back, and that's not a good thing.   Already aware of the incident, he arrives to prove Barr's guilt, and comes face to face with Barr's attorney Helen Rodin (Rosamund Pike, Die Another Day) who's determined to prove his innocence.  As Reacher peels back the onion, he and Helen realize that dangerous forces are in play, led by the Serbian ex-con The Zec (Werner Herzog, Bad Lieutenant: PONO).  But Jack is unfazed, even if he doesn't have the support of police detective Emerson (David Oyelowo, Lincoln) or the DA (Richard Jenkins, A Cabin in the Woods). As Zec's criminal underworld hunts Reacher and the police issue an arrest warrant resulting in an impressive car chase scene, Jack and Helen enlist the help of gun range owner Cash (Robert Duval, Apocalypse Now) to help discover the shooter's true identity.
Some fans of the book franchise decried the casting of Cruise, whose 5'2″ stature seems ill-equipped to handle the 6'4″ physique of the drifter in Child's novels.  Get over it: Cruise handles the physicality part with ease – as he always has – thus making every brutal fight he's in that much more enjoyable.  He's also an excellent dramatic actor, adept at turning that intensity into charm and intelligence one minute, and single-minded detective the next.  Writer/Director Christopher McQuarrie (The Usual Suspects) brings a stellar crew with him, including Cinematographer Caleb Dechanel (The Patriot) to craft a perfectly-tuned machine of a film, whether it's a no-holds barred fight in the rain near film's end, or in creating fierce tension that makes you want to love Reacher.
McQuarrie makes the most of Pittsburgh – immersing us in the grim environment of a proud city – and of Cruise as well, who in turn makes everyone around him better.  Pike, one of the most underused female leads in Hollywood, brings a tough but beautiful sense to her role, reminding us why every director should have her name on speed dial.  Herzog is just plain creepy as the Serbian with a life of unimaginable suffering behind him, making his nothing-to-lose appearance all the more believable.  Sadly, he and Cruise share only one scene, making us hope we see the two paired again in a future production.  Cruise and Duval haven't appeared together since Days of Thunder, but their chemistry is still there, almost as if both had been frozen after DOT, then thawed for Reacher.  That pays off in several excellent scenes between the two that come as a total surprise for the audience in the second and third acts.
Reacher does fall short in places, such as the baseball bat scene which comes off as too comical for the serious tension that McQuarrie had been crafting up to that point.  Comedy in the wake of action makes the comedy even better, as audiences can take a needed breather before the next tense scene.  It's a minor point when it doesn't work, because so much of the film comes off so well.  In a more general sense, we know that Cruise will get his man – as he always does – which perhaps contributed to my anti-climatic feelings about Act 3.  It feels like Cruise and McQuarrie left something on the table, as if the ultra-short shooting schedule and McQuarrie's script just barely missed one another.  I didn't feel that way about Cruise's Mission Impossible: Ghost Protocol, which hit every mark and only let you go when it was done with you. In listening to the commentary, you get a sense that McQuarrie wanted to leave open the possibility of a sequel, which I hope happens.  But when you walk out of a conservation with a missed thought on the tip of your tongue, it nags at you until that itch is scratched.  Jack Reacher nagged me in this way ever so slightly.
Jack Reacher is a fun, action-packed movie that's a little too smart for its own good. But we're OK with that. Even with pressure to re-edit its terrific opening in the wake of Sandyhook, both Cruise and McQuarrie took a big gamble for not over-reacting in the editing room, which means its integrity as a motion picture will remain intact.  Whether audiences like Cruise or the movie in general is for them to decide.  And even though the cracks in the story are there, it rises above things to entertain.
Jack Reacher arrives with a stunning and perfect 1080 MPEG-4/AVC transfer.  Simply put, it's the best one I've seen in awhile, with so much going for it that it's hard to not write 5 paragraphs on it.  Detail is off the charts, from Cruise's pores and wrinkles to Pike's beautiful hair; outdoor scenes and backgrounds never become blurry, thanks to McQuarrie's absolute command of his lenses, providing a perfect mix of detail on brickwork, concrete, and cars.  Colors, whether it's the blue hue of the interior police station, or oranges in outdoor scenes, are pitch-perfect and detailed all the way background.  Rain, sweat, and blood look lifelike and contribute to the gritty look of Pittsburgh.
But the main reason for Reacher's high praise lies in its marriage of contrasts, blacks, and shadows.  Typically, one of these gets lost in a transfer due sometimes to the director and in other times to the studio.  Not here: both Dechanel and Paramount excel in their respective tasks, allowing the drabness of a parking garage to mix perfectly with the blinding daytime exterior of light poles, or any indoor scene where shadows trail off to black instead of being lost two hues in.  That's attention to detail that you don't see too often, and Reacher excels at this in every scene.  Quite simply, this transfer should be used to teach the 'Cinematographer' part of a film class.  It's perfect in every way, and congratulations to Paramount for bringing the best out of McQuarrie's work.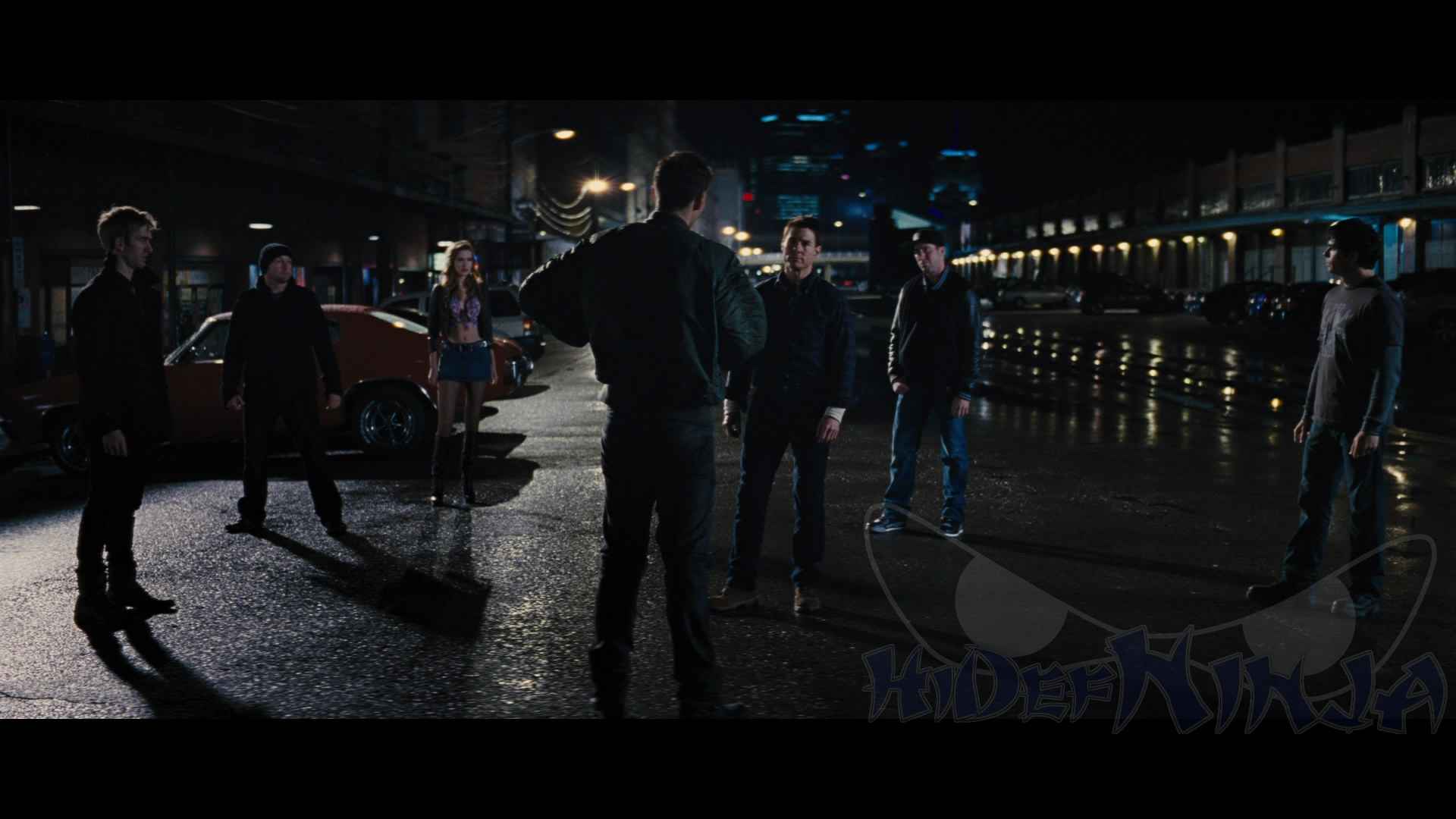 If anyone worries that my glowing review of the video transfer would somehow overpower its audio highlights, think again.  Jack Reacher proudly arrives with nothing less than a powerful HD-DTS Master Audio 7.1 track that's as forceful and precise as its plot.  Front and center speakers carry the main sound flawlessly, emphasizing dialogue when it's the feature of a scene but tailing back for action effects with perfect acumen.  As action gets cranked up, the lossless track performs even better, putting the audience through a auditory symphony of broken bone effects, spent shell casings, and screeching tires.  The LFE puts out thundering rumbles of power as Cruise and car pursue Courtney in a white-knuckled scene.  Credit Paramount for throwing the 7.1 in there, which always seems to hold the winning hand when utilized.  The surround end is also exceptional, wrapping us in both the city and nature environments and in the great score by Composer Joe Kraemer (Way of the Gun), whose opening sequence helps to give Jack his own 'theme.'  It all works, and the result is impressive.  In addition, we get French, Spanish, and Portuguese 5.1 tracks.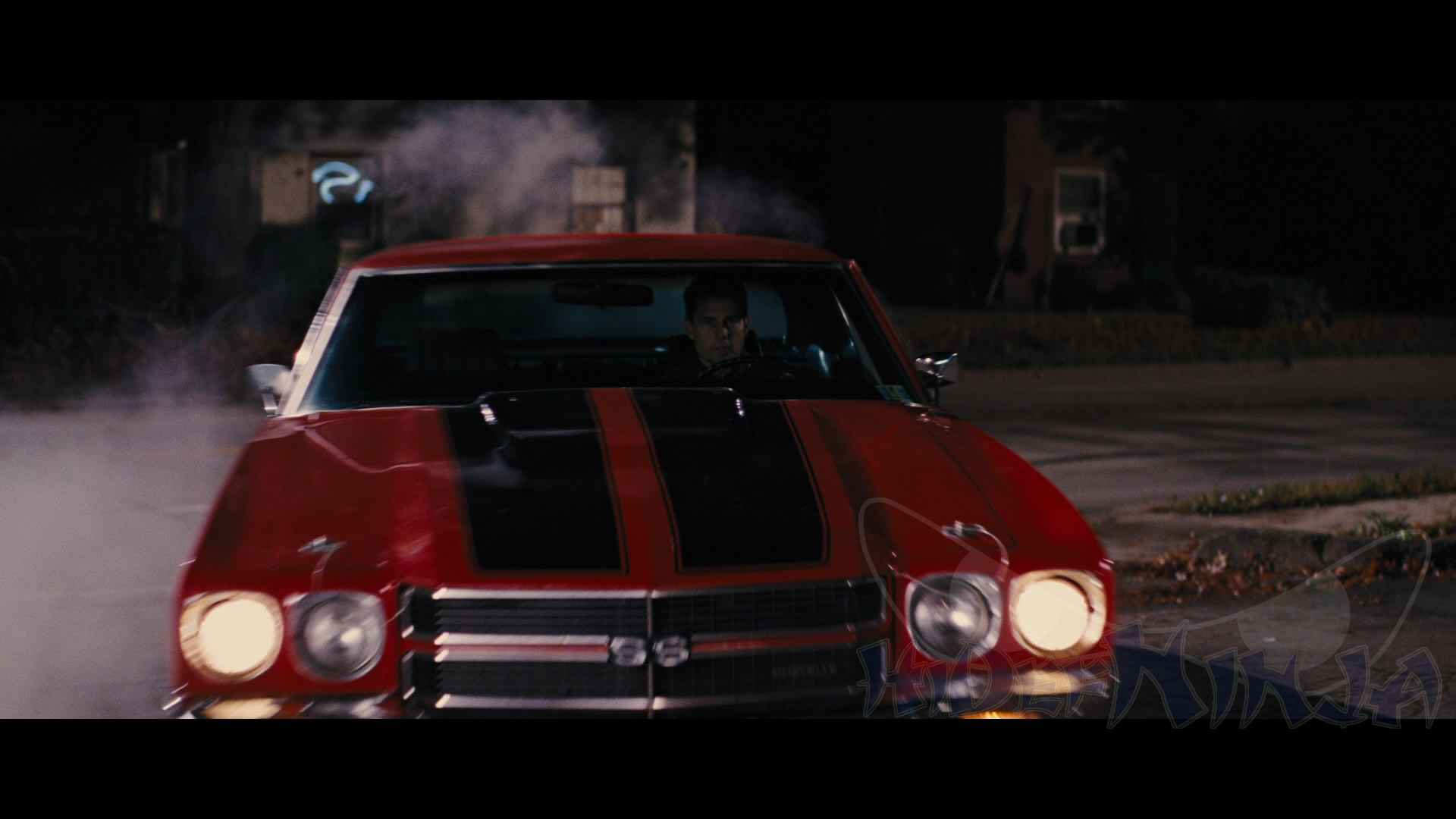 Something had to give here, and Jack Reacher comes complete with a nice (but not perfect) selection of extras, including a commentary track and a combined isolated score/commentary track, with all video in HD.  Here's a breakdown of all the supplements:
Audio Commentary by Tom Cruise and Director Christopher McQuarrie: From the moment the track begins, you get a sense of the real respect each has for the other, leading to a deep and absorbing examination of the film's creation.  They discuss everything here, from casting and editing what became a crushingly fast shoot.  They discuss the difficulties of shooting in inclement weather, the differences between the book and film, and the way the cast quickly gelled.  If you're into commentaries, you'll enjoy learning that some of the film was destroyed, resulting in a reshoot, and the 'free-driving' scenes by Cruise and Courtney, which are some of the film's best scenes.
Audio Commentary by Composer Joe Kramer: Vascilating between the isolated score and Kraemer's own voice, we learn how the relative unknown created a personality for the Jack Reacher character through music.  It's presented in Dolby Digital 2.0 audio, with most of the track dedicated to the music.
When the Man Comes Around (26:49): The cast and crew speak on using One Shot as inspiration for Reacher, but we also learn how Cruise received the blessings of Child, as well as his cameo.
You Do Not Mess with Jack Reacher: Combat & Weapons (10:27): McQuarrie likes actors who can portray combat-realistic scenes, and this feature takes us through the choreography behind many of the action pieces.  I just wish we could have received details about the weapons used.  Yes, this feature does not contain the information displayed in the title.
The Reacher Phenomenon (11:10): Author Lee Child discusses the unique qualities of the Jack Reacher character, and  takes us through his writing process.  Given the deep affection which fans of the books have for Reacher, I can empathize with their disappointment of Cruise's casting.
In addition, the film comes with a Ultraviolet Digital Copy and a DVD Copy. The slipcase is embossed (although the image could have been better), and there's no interior artwork.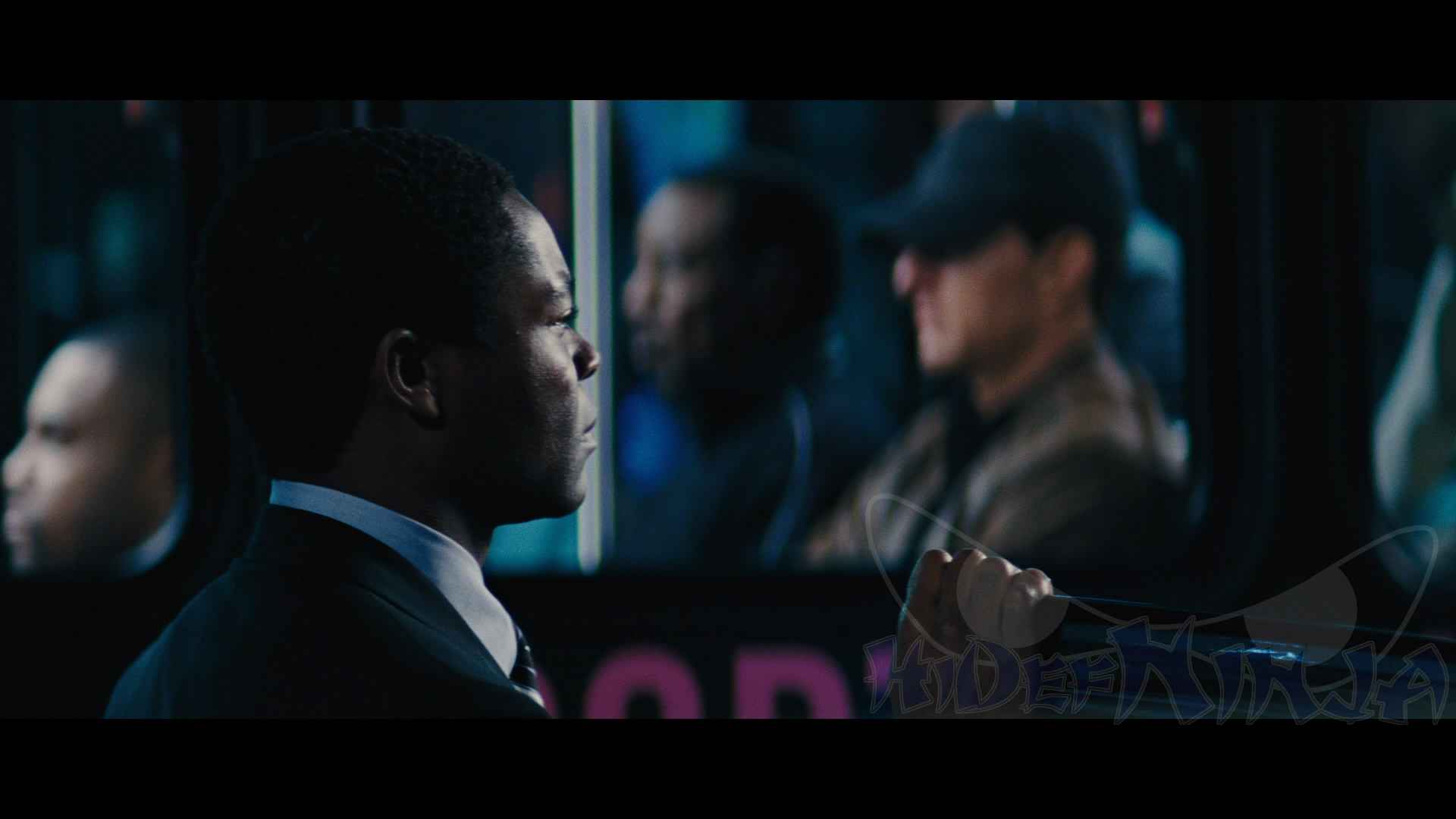 With its plot overshadowed by the terrible events in Sandyhook, Jack Reacher did well in its thirteen-week theatrical release. The home release is excellent, with a well-manicured video transfer and a thunderous audio track. The supplements are unique enough, although it's a tad limited.  Overall, it's an enjoyable release, and at its current price point you could do a lot worse.  Let's hope this is the beginning of a beautiful friendship between McQuarrie and Cruise.  Jack Reacher is rated R for violence and language and has a runtime of 130 minutes.
Discuss this review with fellow HDN fans on Facebook. On Twitter, follow us at @HidefNinja, and follow author Matt Cummings at @mfc90125.