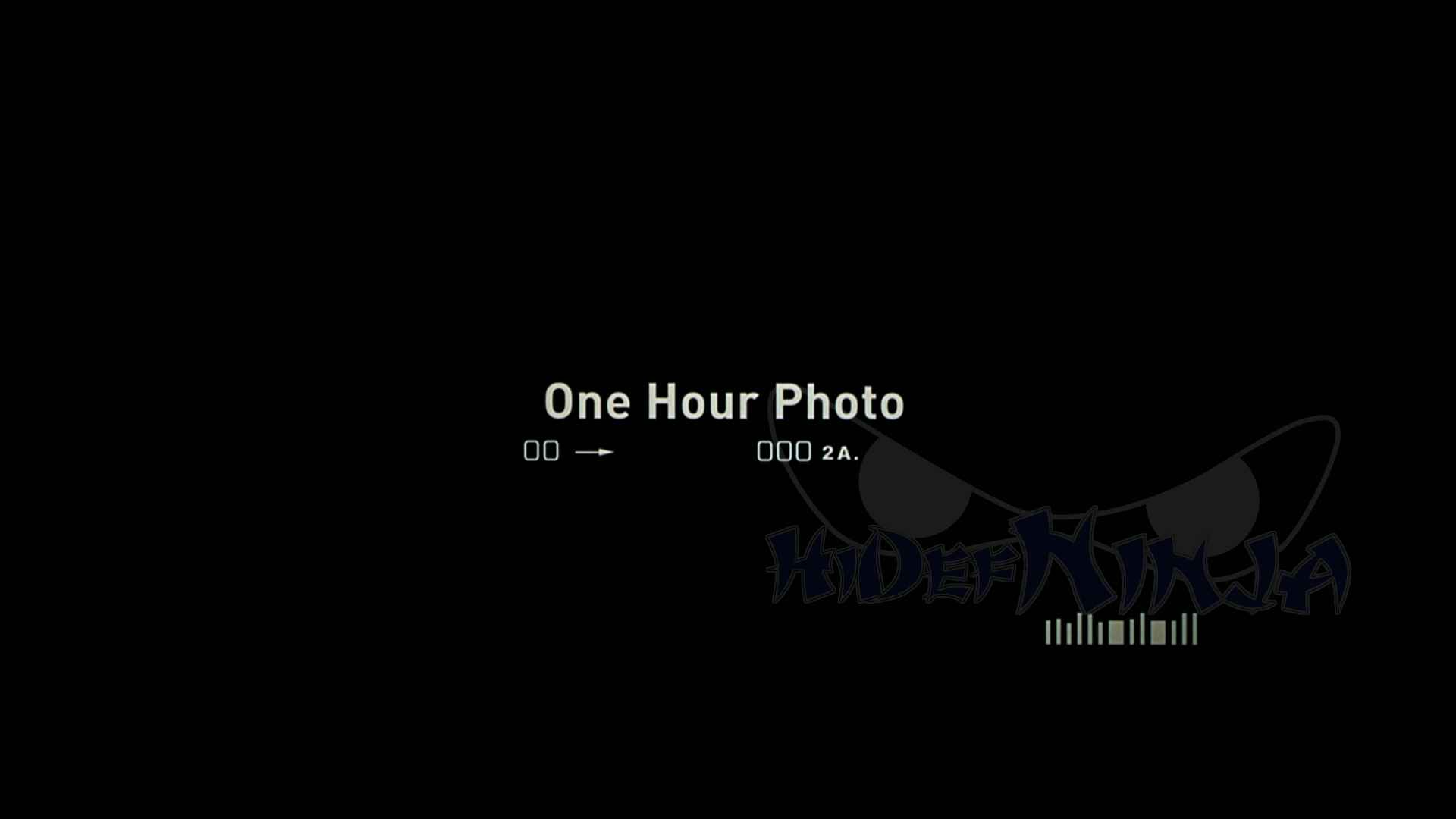 Seymour "Sy" Parrish works at a local SavMart as a technician in the photo lab. He lives for his job as he is a lonely guy. Every day he goes to work, he sees countless lives frozen in time at the lab, but he is particularly very fond of the Yorkin family: Will (Michael Vartan), Nina (Connie Nielsen), and Jake (Dylan Smith). Sy has developed photos for the family for the last few years and has slowly begun to fantasize what it would be like to be a member. So in his obsession, he begins to memorize the family's personal details and slowly begins to approach them, but there are repercussions to his action and Sy is pushed to his limits. The person they thought they could trust with their intimate photos has unknowingly become their biggest nightmare.
One hour photo was directed by Mark Romanek and is quite possibly one of the most underappreciated films out there. The film is set at a time where we still relied on individuals to handle our own private moments when handing them our camera film rolls for developing. A time when all you were vulnerable to the person behind the counter. But behind Sy's smile and the seemingly nice personality lies a very disturbing mind that yearns for family and it is that emptiness that drives him. Romanek takes us deep within the mind of Sy Parrish; there we find various levels of complexities that really make the thriller work great.
The beginning of the movie is probably one of my favorites, simply because we get a glimpse at the true nature of the beast within. As the film moves along we start slowly peeling away the shell and we being to discover the real Sy, the real person behind the passive yet obsessive maniacal self. Robin William's interpretation is excellent and possibly one of his best, he really brings Sy's obsessive behavior to life. This couldn't have worked in the same manner if Romanek would have taken the character in a more typical stalker role. The way Romanek slowly gives uncovers the monster behind the lonely photo lab manager is what really keeps us in our seats. The interview segments reveal more and more of his dementia and it becomes quite clear how deep into his mania the character has become. The creepiness level is only intensified by the daunting score. Perhaps Romanek's true intensions were to give us a glimpse at our ease to give trust without fully realizing who is behind the counter.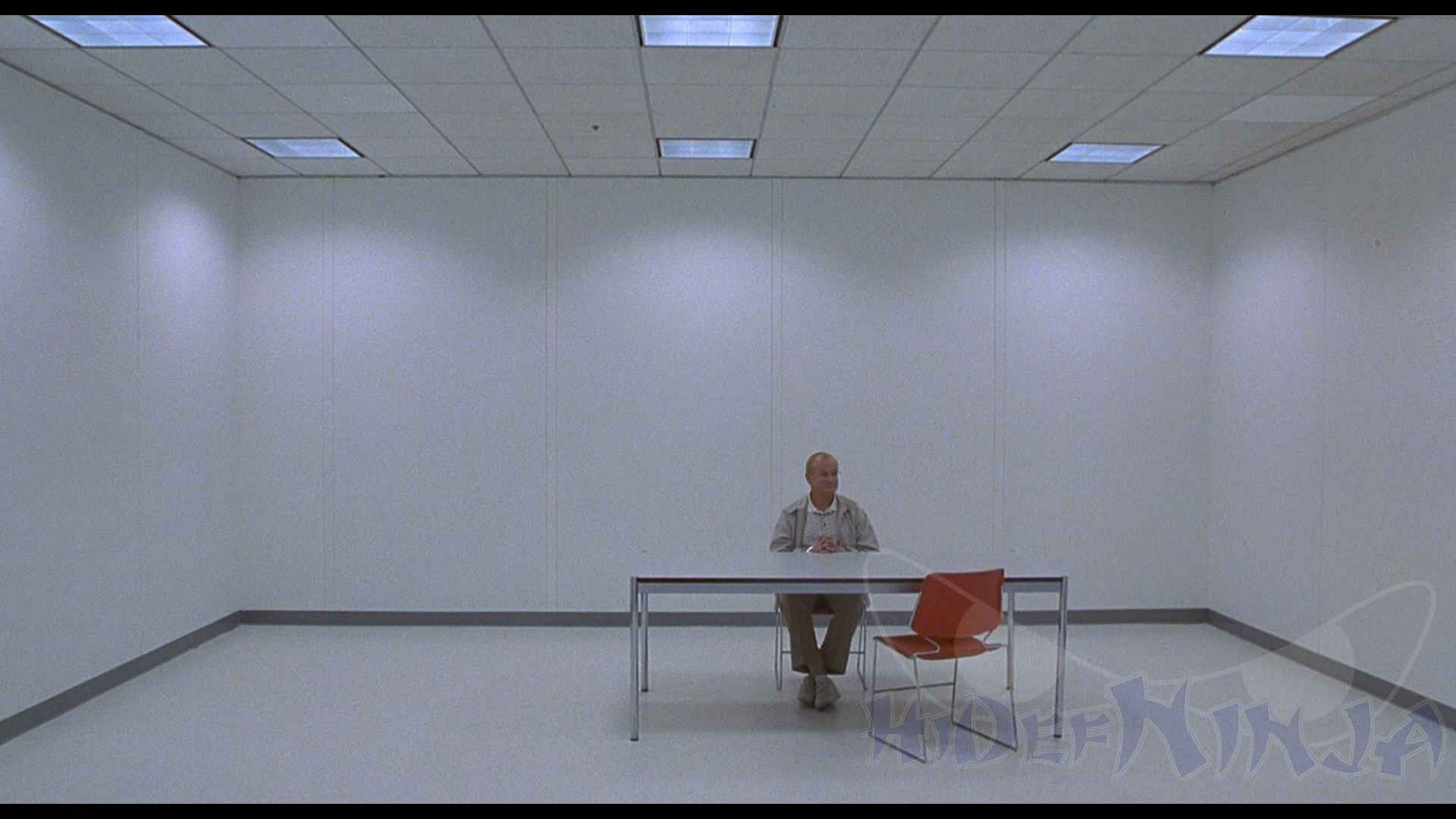 One Hour Photo has arrived on Blu-ray with an MPEG4-AVC encode framed at 1.85:1. Perhaps is just me, but I think this film could have looked better than it currently does. The film was originally shot with 35mm cameras so if anything the transfer could have suffered from a not so great master to begin with. Anyway, let's move on. The detailing on the picture suffers a great deal, but there are a few stand out scenes found throughout the film. The colors appear washed out; this isn't all too bad as they give a few scenes with Sy a rather eerie feel. There is some jaggies in a few scenes. Black levels are stable but some scenes are questionable. Overall, One Hour Photo looks decent, but could definitely look better.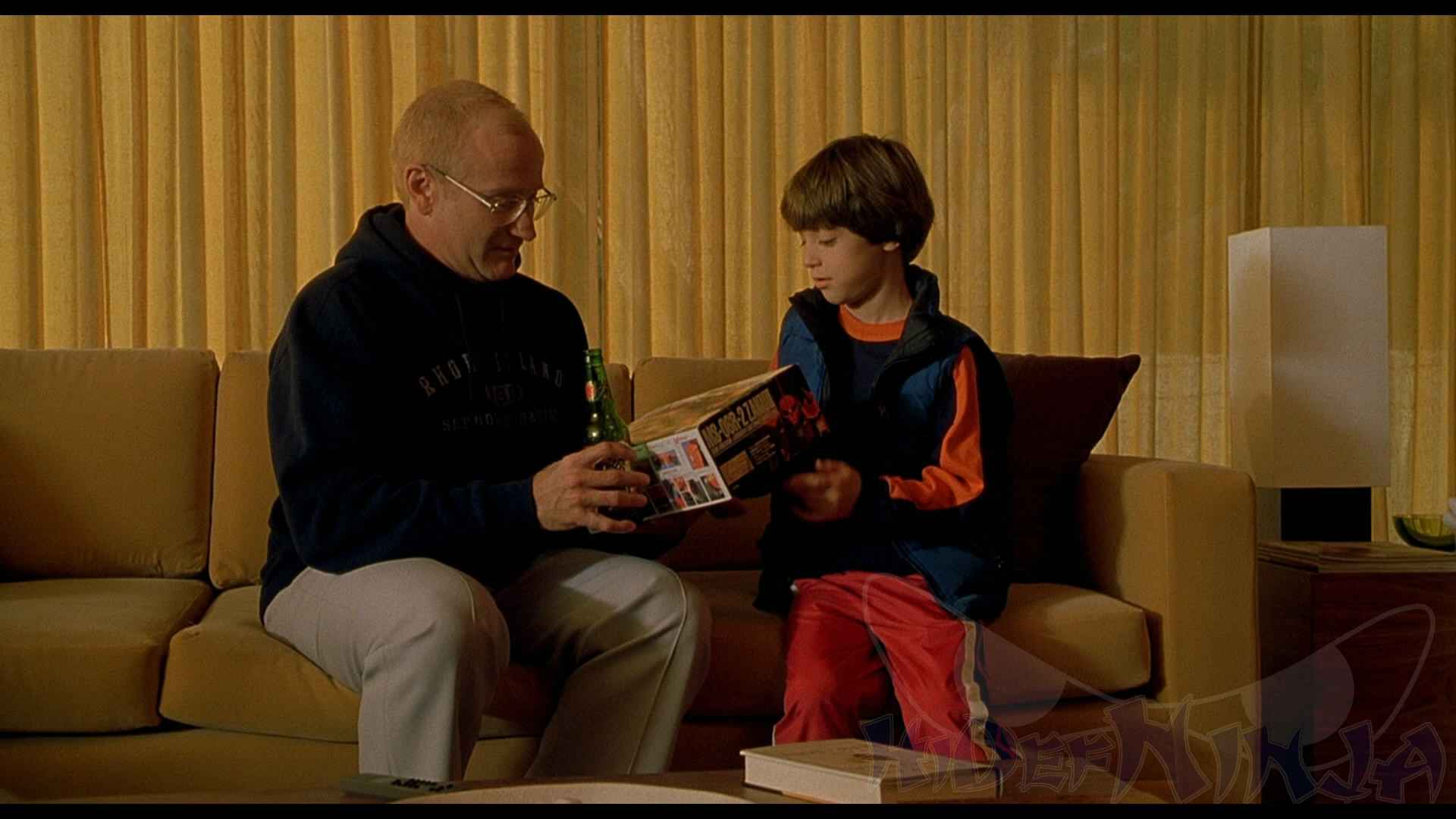 One Hour Photo has arrived on Blu-ray with a 5.1 DTS-HD Master Audio lossless track. The audio track needs works but for the moment this does the job. The dialogue is clear throughout, but it does have a few moments where I think I must have heard some questionable sounds. The audio is front centric and there's some good directionality. The rears are a hit or miss though with the ambience effects. However, the score does flow nicely delivering good creepy moments. Like the video, the audio track could be better, but for now it does a decent job.
Tracks included:
English DTS-HD MA 5.1
Spanish Dolby Digital 2.0
French Dolby Digital 5.1
Deutsch DTS 5.1
Subtitles:
English SDH
Spanish
Deutsch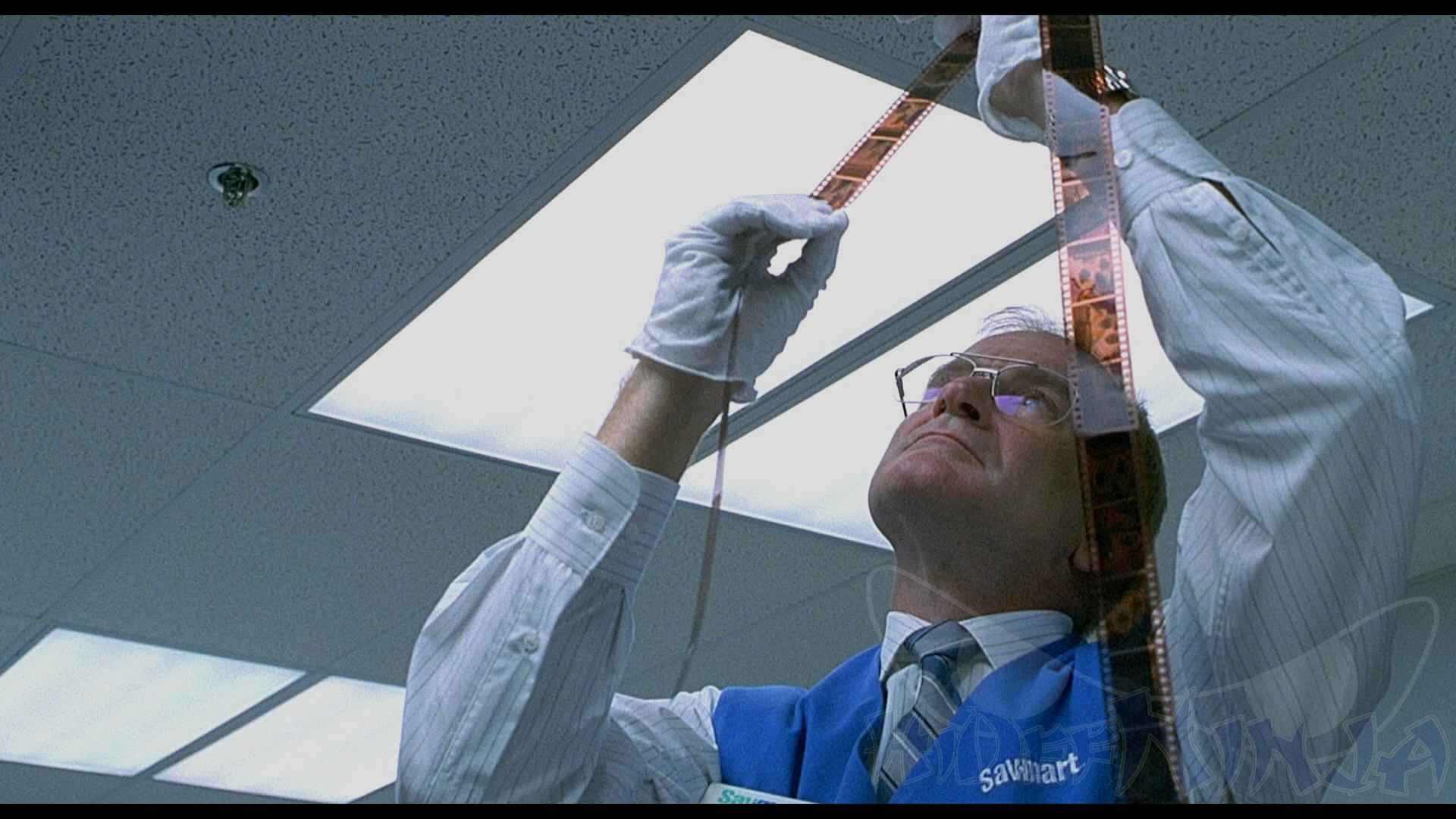 Audio Commentary – Featuring Mark Romanek and Robin Williams
Location/Tech Scouting Multi-angle Vignettes
Cast Rehearsals
Lensing One Hour Photo
Cinemas Featurette
Main Title Test
Sy's Nightmare Elements
Poster Explorations
The Charlie Rose Show
Sundance: Anatomy of a Scene
TV Spots
Theatrical Trailer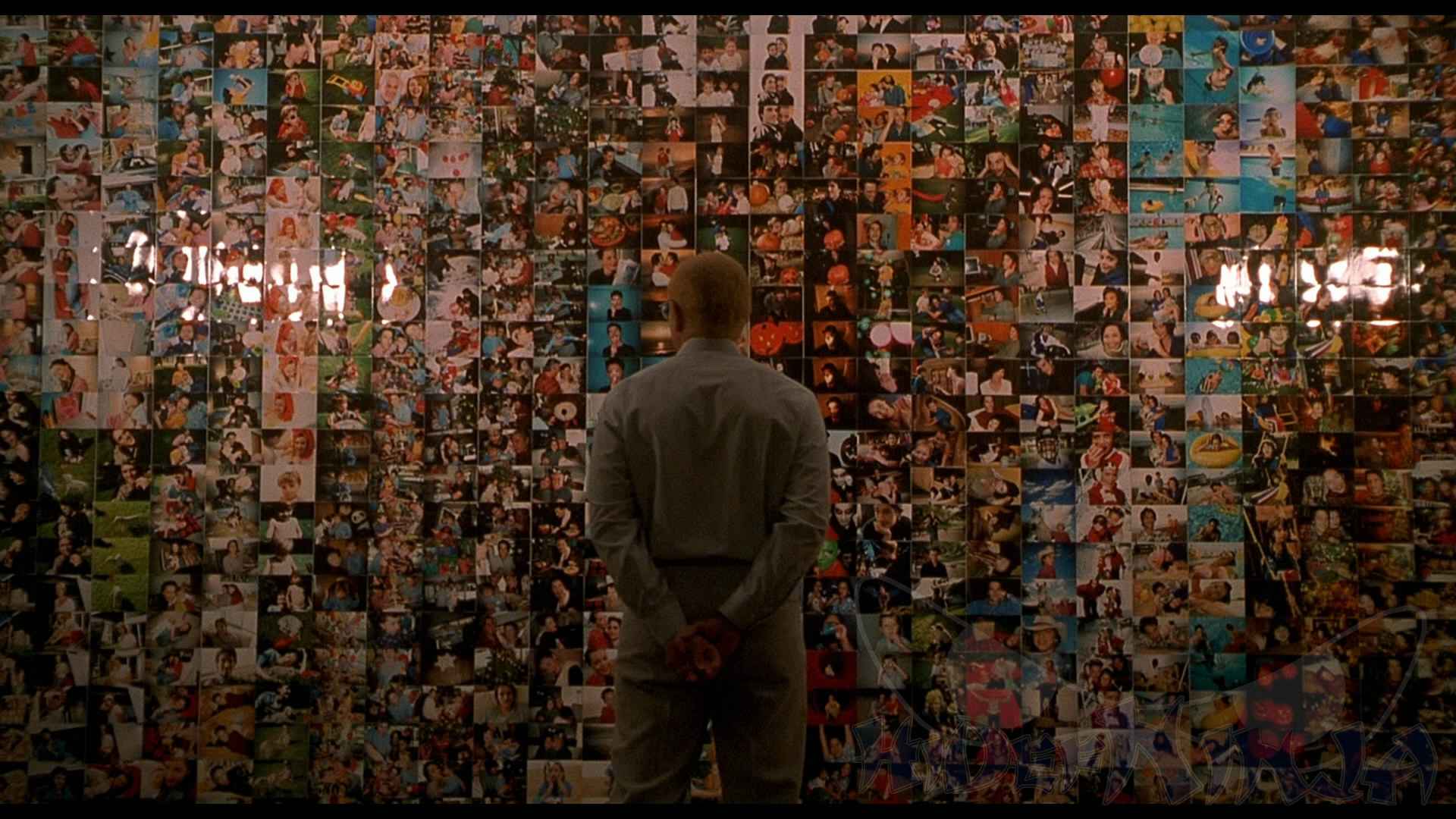 Romanek's One Hour Photo is definitely underappreciated and perhaps the content matter has a lot to do with it this sentiment. However, One Hour Photo takes you through the complex world of a demented lonely guy. This is one of Robin Williams's best roles. The Blu-ray could have definitely been better, but for the first time I can't complain too much. The Blu-ray does include a few new extras which is plus. If you were once a fan of this film, then this should be an easy pick. I highly recommend One Hour Photo.