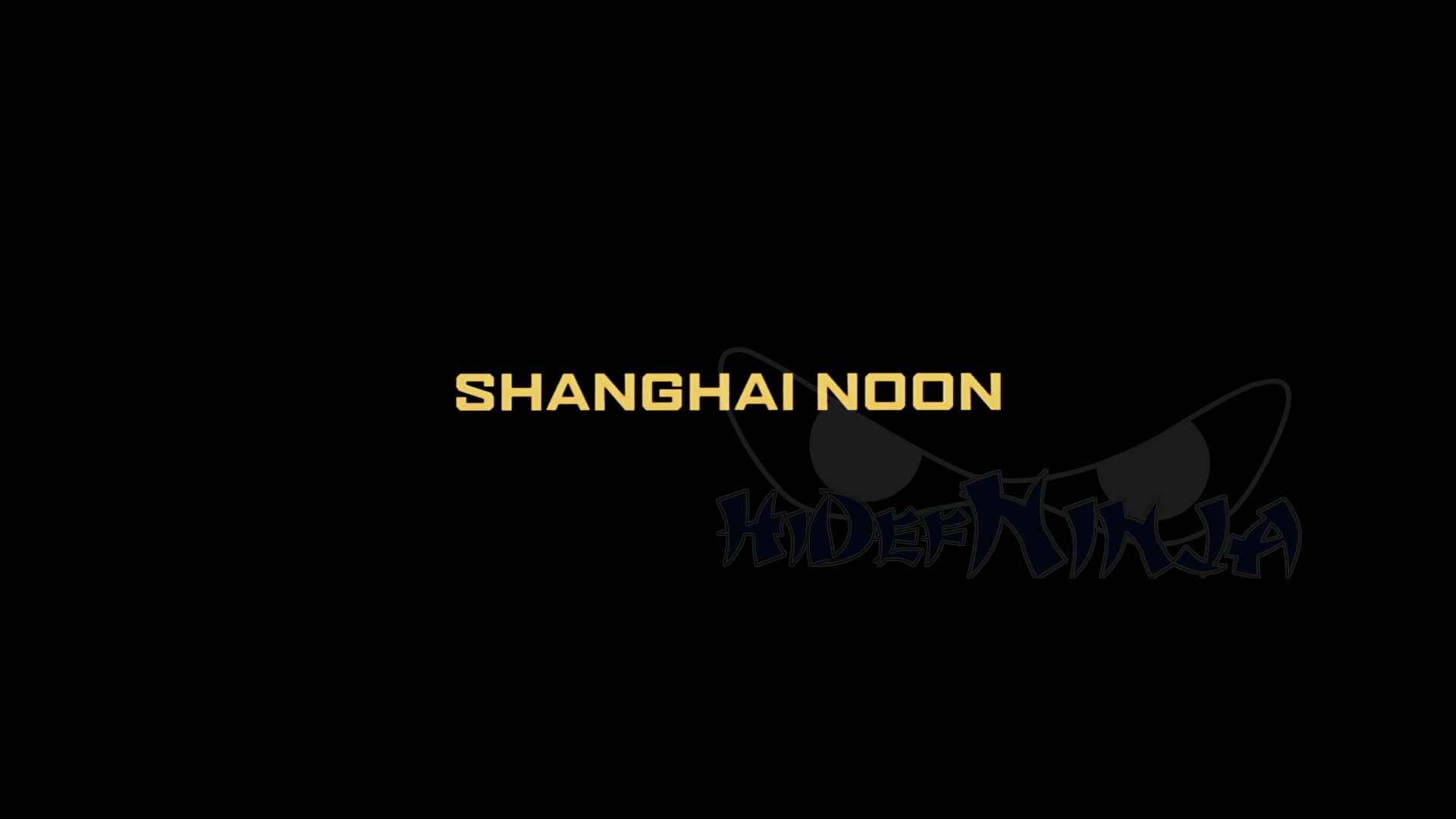 Shanghai Noon
(4/5)
Princess Pei Pei (Lucy Liu) has been kidnapped from the Forbidden City and is being held hostage by an unknown individual in Carson City. In order to bring back the princess, Chon Wang (Jackie Chan) is sent to America to deliver the Emperor's gold to pay the ransom and bring her back to China. However, his journey is about to take a wild turn when Roy O'Bannon (Owen Wilson) crosses his path and introduces him to his clumsy ways.
I've always been somewhat fan of Jackie Chan, especially growing up I could appreciate his high energy and dedication that he always brings to his movies. Shanghai Noon brings his high energy and meets with a suave and smooth talking Owen Wilson. Surprisingly, they both work incredibly well and they make the good buddy comedy-action flick work without so much effort. Owen Wilson can be a hit or miss, but he mixes so well with Jackie Chan that we can overlook the weak plot. Jackie Chan's martial arts stuns are still some of my favorites which aren't to be missed in this flick! Owen's portrayal of a clumsy but yet borderline narcissistic outlaw is one of favorites.
The plot of the story is rather weak and it heavily relies on the on-screen antics of Wilson and Chan who never disappoint. But if there's one thing that the filmmakers get right are the silly puns and cultural jokes. The point to make the theme of the film in the American west really works out at the end. The story is simple in design and yet it's easy to see why it's still quite entertaining.
Shanghai Knights
(3.5/5)
Chon Wang (Jackie Chan) has just found out that Roy O'Bannon has wrongly invested his money and is now serving as a waiter/gigolo. When the two get back to their old antics they set out on a new journey that leads them to London. Searching for his father's killer, Chon will not only have to watch his back but keep an eye on Roy as he tries to make a move on his sister.
The duo is back in action in this sequel and for the most part the formula from the first entry remains the same. Director David Dobkin keeps the winning formula the same as the first film which worked, not completely the same but very close. We find our protagonist far in a foreign land with a story that still heavily relies on Wilson and Chan who do not disappoint. This time around there's an addition of a strong female character which really adds more to the film's action sequences. Although the story this time around doesn't quite work in the same manner as the first entry, we still find the same puns and jokes.
The movie's time period and setting bring out a very interesting set of characters and references like Jack the Ripper, Charlie Chaplin, and even Sherlock Holmes. It's important to notice that while some of the references are true some of them are completely fictional, but that's the beauty of these buddy-comedies you don't have to take them serious they are just for pure entertainment.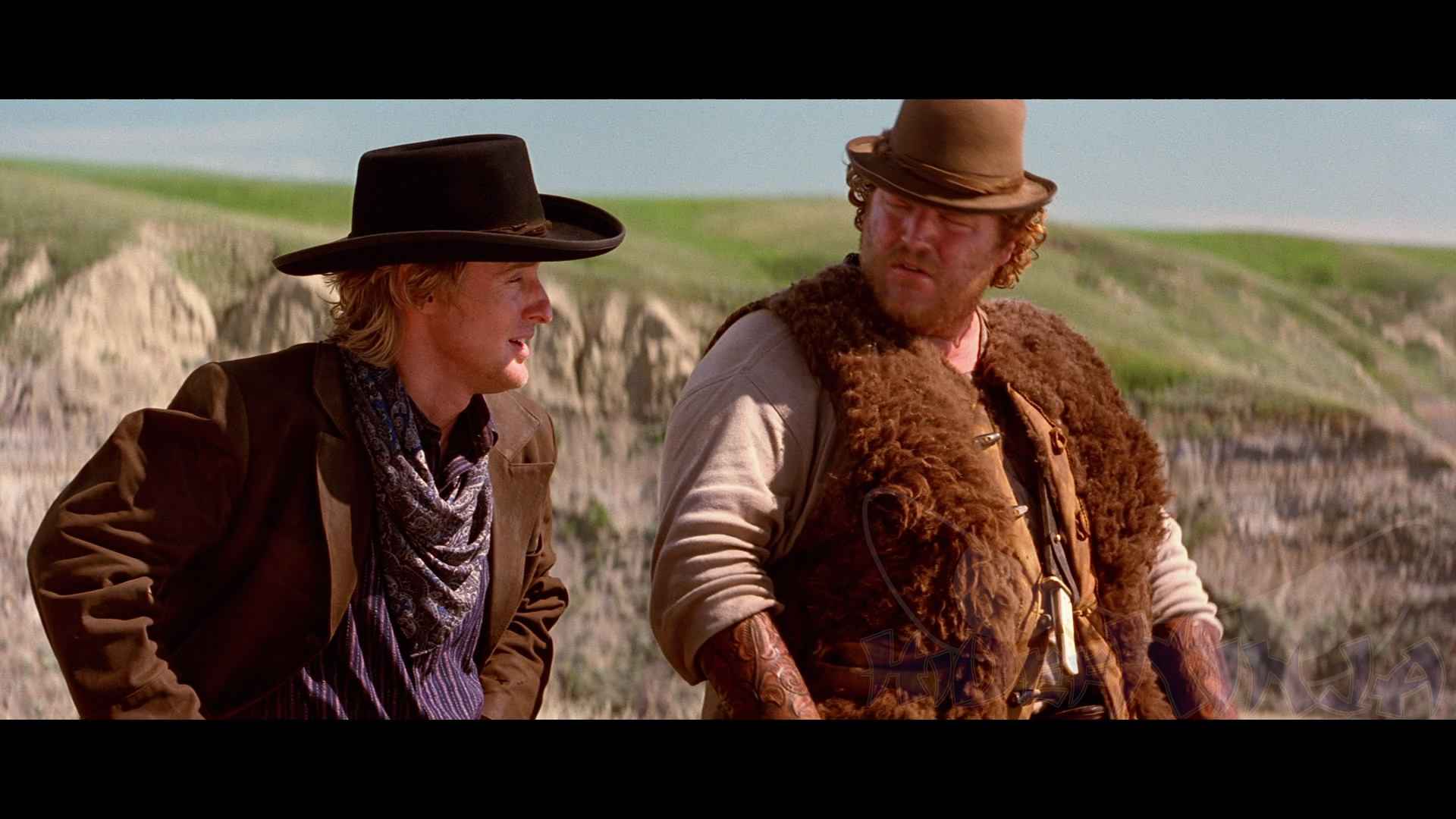 Shanghai Noon
(4/5)
Shanghai Noon arrives on Blu-ray with a 1080p MPEG4-AVC encode framed at 2.35:1. For a 10 year old movie, Shanghai Noon looks quite good. Detailing is good for the majority of the film and it's most noticeable with daylight shots. Viewers can see the nice landscapes, the detailing in the clothing, close up shots are revealing, and even the wooden structures share a good amount of details. Colors are mostly vivid and the skintones appear mostly natural. Sharpness appears to have been increased in a few segments of the movie. Black levels are mostly well reproduced but they do suffer in a few scenes. There's a very thin layer of grain for the cinematic look. Shanghai Noon looks great on Blu-ray.
Shanghai Knights
(3/4)
Shanghai Knights arrives on Blu-ray with a 1080p MPEG4-AVC encode framed at 2.35:1. Like Shanghai Noon, Knights doesn't look drastically different. Detailing is decent throughout the film. The detailing does really suffer this time around. Colors appear very natural, but the contrast does seem somewhat off. Black levels are mostly good, but there are signs of crushing in some scenes. The film is watchable, but the transfer is somewhat disappointed.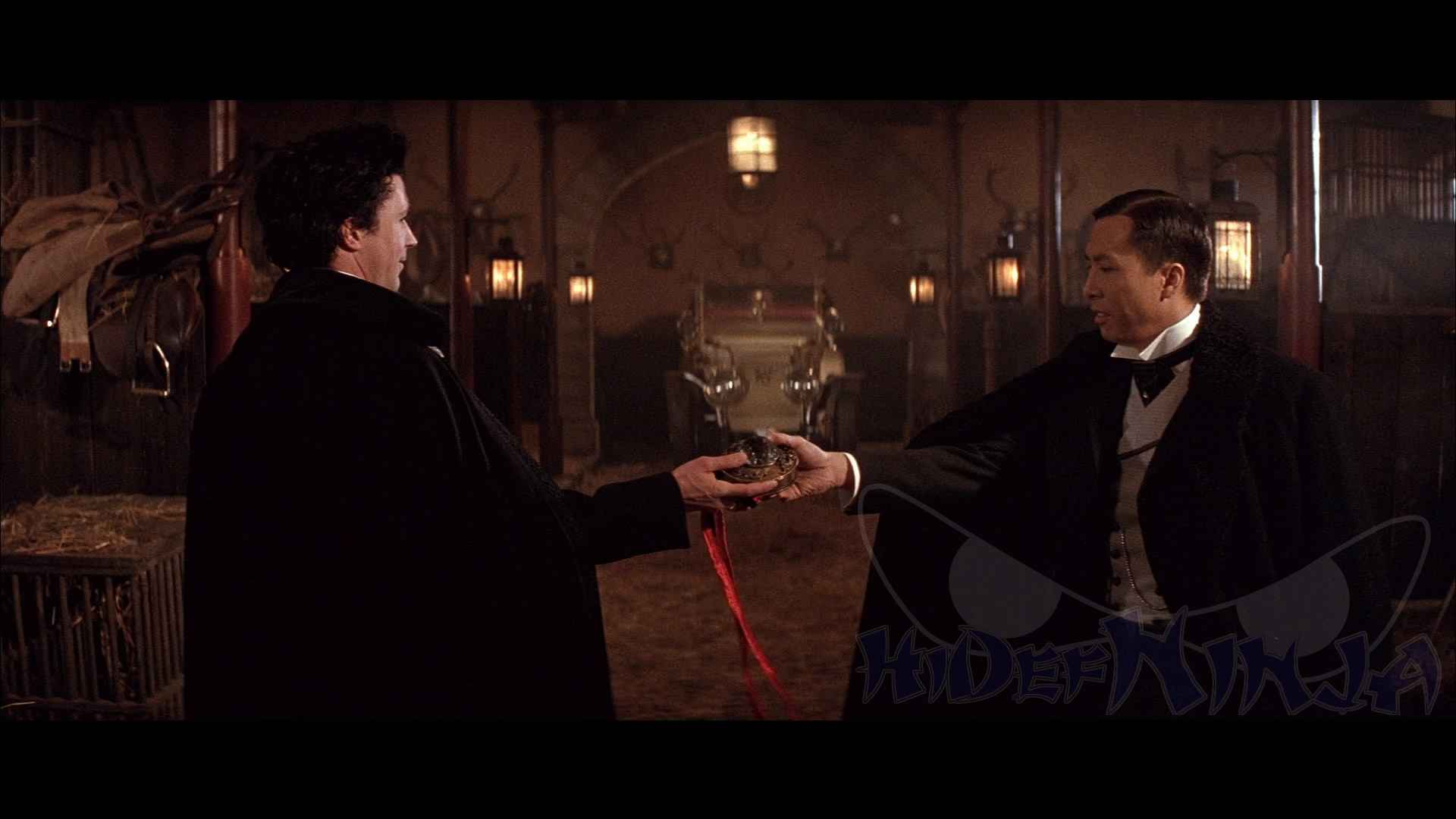 Shanghai Noon
(4/5)
Shanghai Noon arrives on Blu-ray with a 5.1 Dolby Digital audio track. In this day and age it's beyond me why studios aren't using lossless tracks on their releases, it's been at least 6 years since Blu-ray has been on the market. Don't be too alarmed though, the track does a good job. The dialogue is clean and clear throughout the film. There's good directionality on the speakers. The surrounds provide some support with ambience effects. Even the bass provides a good balanced punch. I can't completely complain here since the track does a good job.
Shanghai Knights
(3.5/5)
Shanghai Knights arrives on Blu-ray with a 5.1 Dolby Digital audiotrack. Just like Shanghai Noon, Knights sports a lossy track that really goes to its limits. The dialogue is clean and clear. The surrounds provide support, but they could have been better. The bass is also very balanced. The directionality is great and even the dynamic range is effective. Overall, Shanghai Knights sounds good.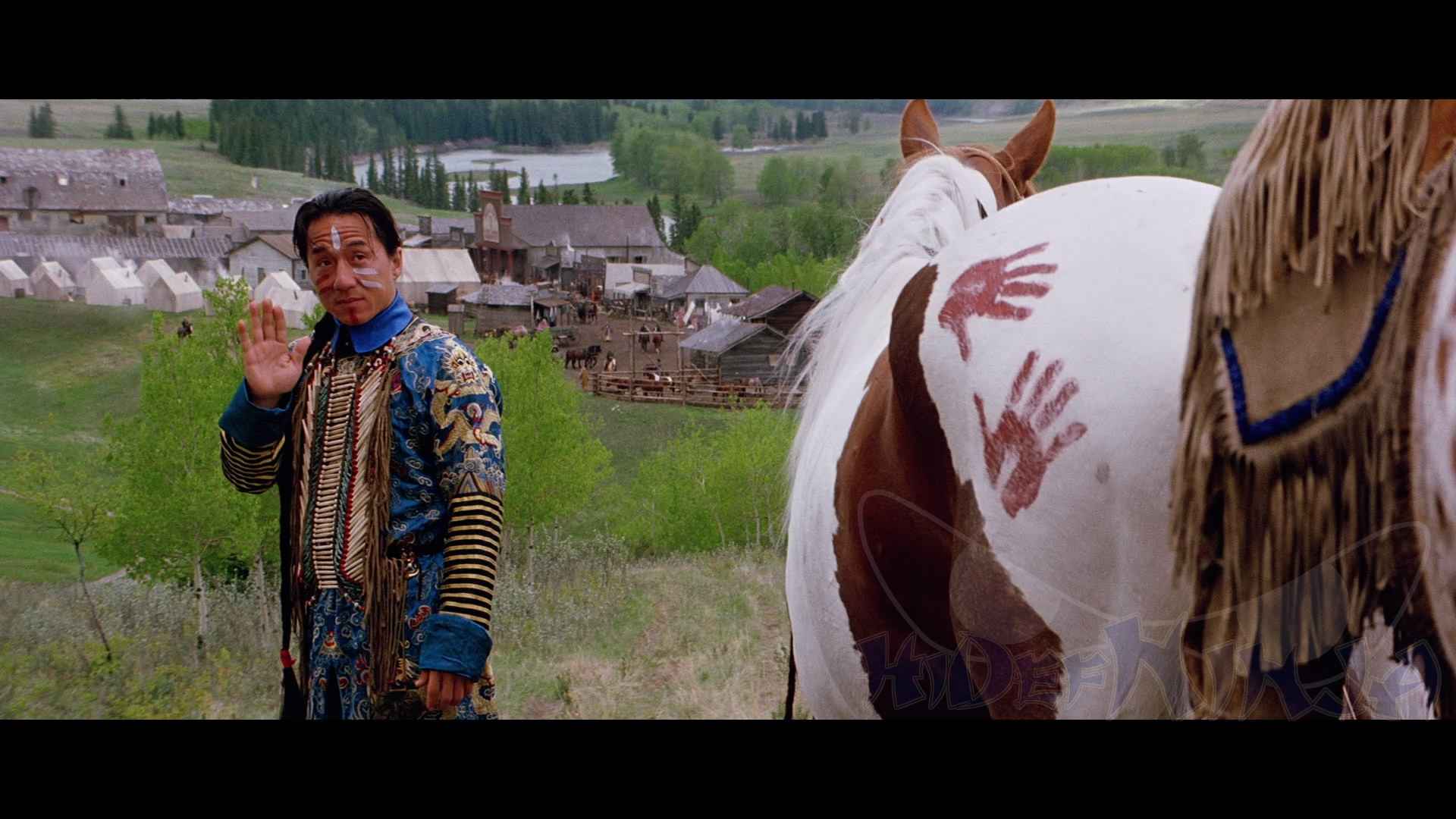 Shanghai Noon
(3.5/5)
Audio Commentary
7 Short Featurettes
Music Video – featuring Uncle Kraker in "Yeah, Yeah, Yeah"
Deleted Scenes
Trailers
Shanghai Knights
(3/5)
Audio Commentaries
Fight Manual
Action
Overload
Deleted Scenes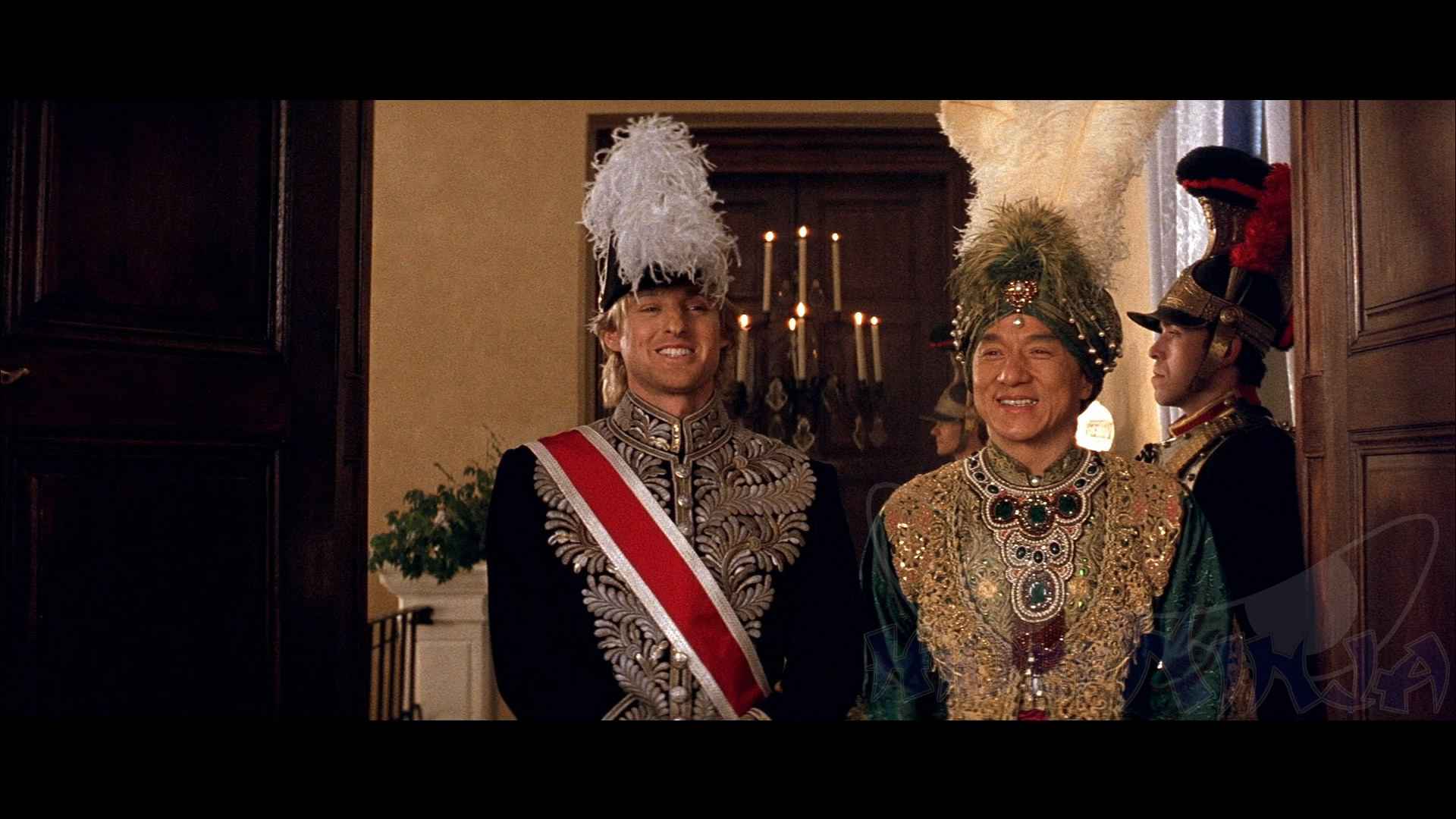 The duo of Owen Wilson and Jackie Chan was so well received and worked so well in Shanghai Noon that a sequel was put together and the duo managed to be successful once more. Both Shanghai movies are entertaining with their cultural jabs and references that with the pass of time become more apparent. These films are definitely entertaining, without taking them too serious of course, that they should make their way into your collection. The Blu-ray features decent video and audio transfers. The audio tracks were disappointing to say the least. Anyway, this set is an easy pick!