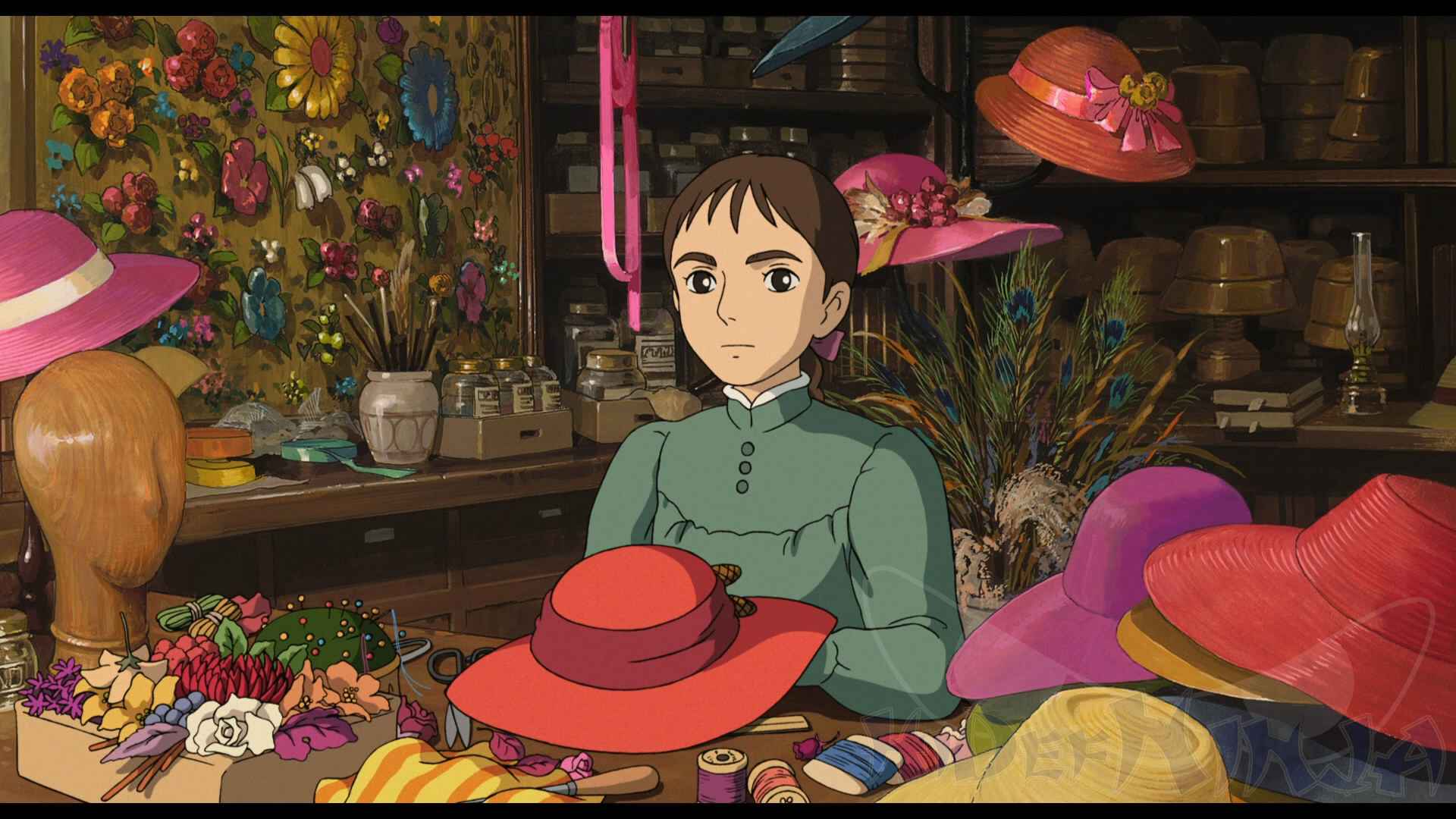 Sofi has a less than desirable job at her family's hat making business. Starring into the outside and wondering what is beyond the city, Sofi makes her way out only find herself in trouble and being rescued by Howl himself. However, Sofi's luck is about to change when the Witch of Waste casts a curse on her and she is turned into a 90yr old woman. Sofi enters Howl's moving castle where she believes she will find the solution to her problem. What she finds there is far more than she had hoped for.
Howl's Moving castle is more fantasy laden film with an easier message being conveyed than some of the other Hayao Miyazaki's films. We see our main character Sofi as she struggles being a 90 year old, but at the same she is surprised at how much she is discovering about the world around her. We see through her eyes the beauty that it is found in the world outside that she now sees as an older Sofi contrast to when she was younger.
Her journey not only helps her find love, but only helps her rediscover her true self. The story really focuses on Sofi's self-discovery and her ability to help others in time of need. We also see how Sofi's persona grows and begins to affect others around her like the self-absorbed Howl, whose insecurities are slowly being an afterthought. The film really takes a look at the inner beauty of its characters and more than once it reinforces that inner beauty is more important than what is outside.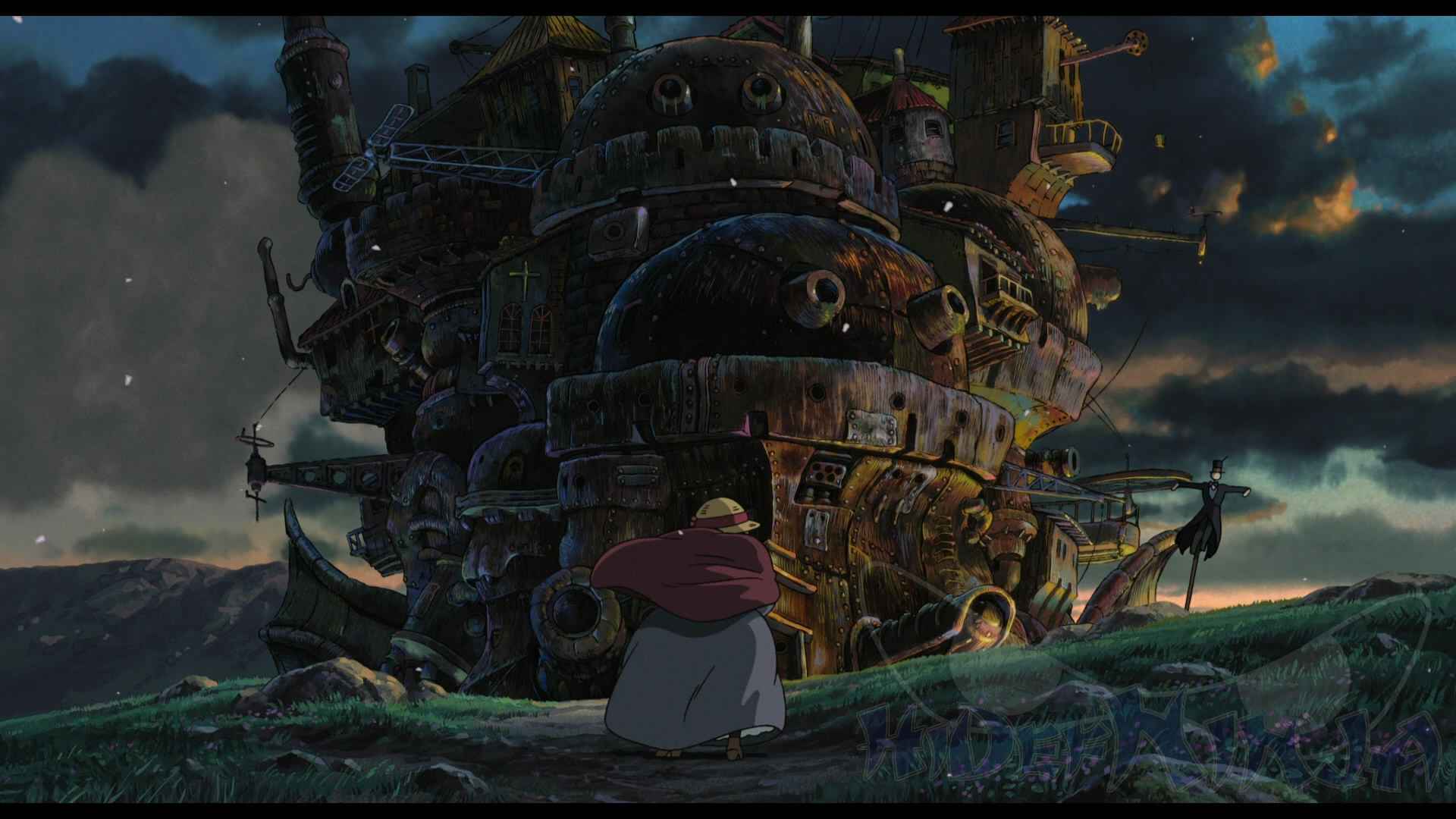 Howl's Moving Castle arrives on Blu-ray with a 1080p MPEG4-AVC encode framed at 1.85:1. The film looks fantastic to say the least, from the very beginning we can see how bright and vivid the image looks. The colors and rich and nicely saturated. There is no hint of aliasing or banding on the image. Darker scenes are as rich and beautiful as the day light scenes. Some of the earlier scenes with the sunset are breathtaking. Disney did a fantastic job with Howl's Moving Castle, this is as close to perfection as they come!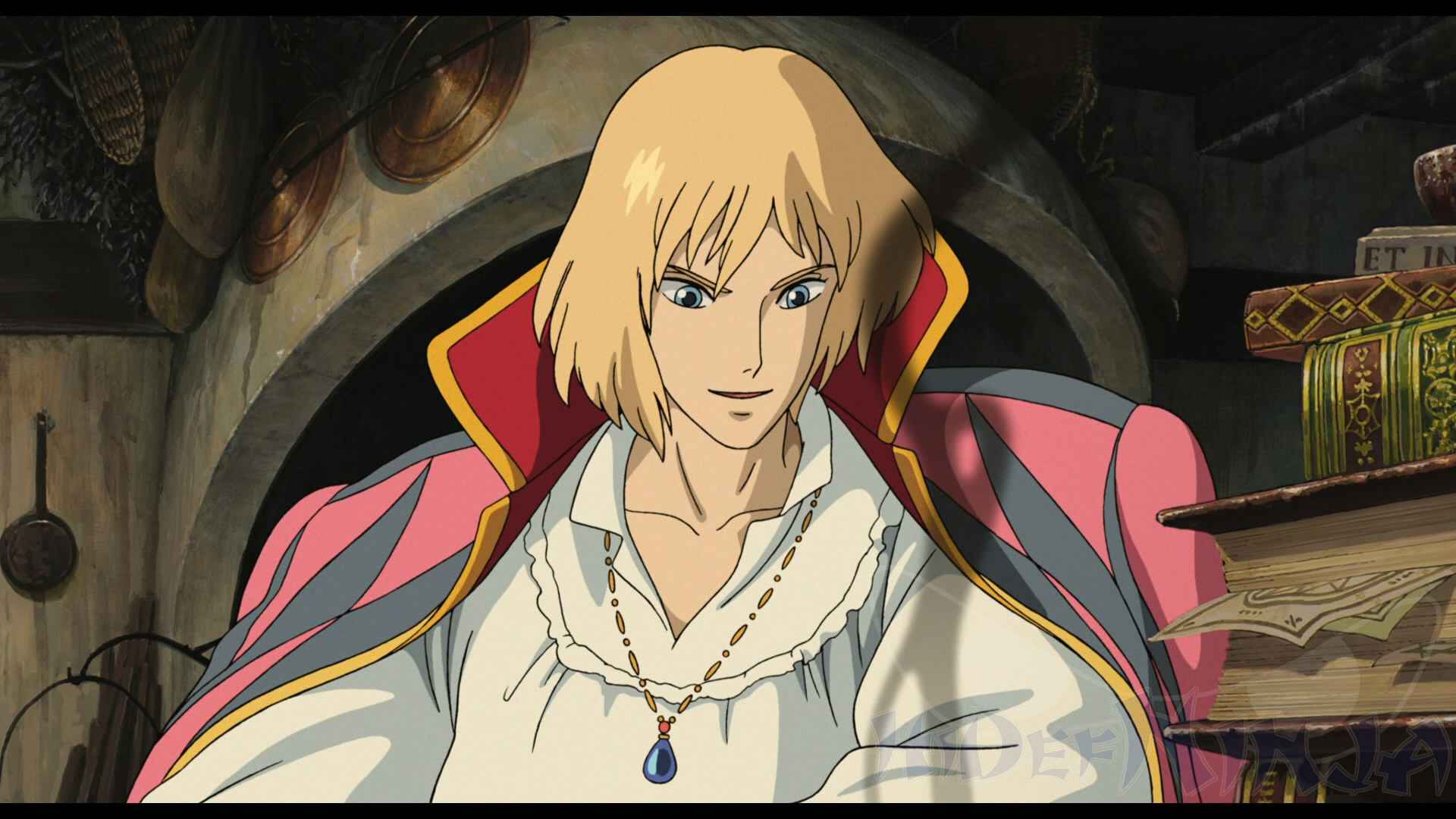 Howl's Moving Castle includes a 5.1 DTS-HD Master Audio track in Japanese and English. If it hasn't been apparent yet, I avoid dubs on all foreign films like a plague, especially on Japanese animation. The dialogue is clean and clear throughout with excellent directionality. The rears offer good ambience effects, but the Joe Hiashi's score adds another level of immersion to the film. The LFE support is rather nice and accurate on the Japanese track. The Japanese track sounds great on Blu-ray.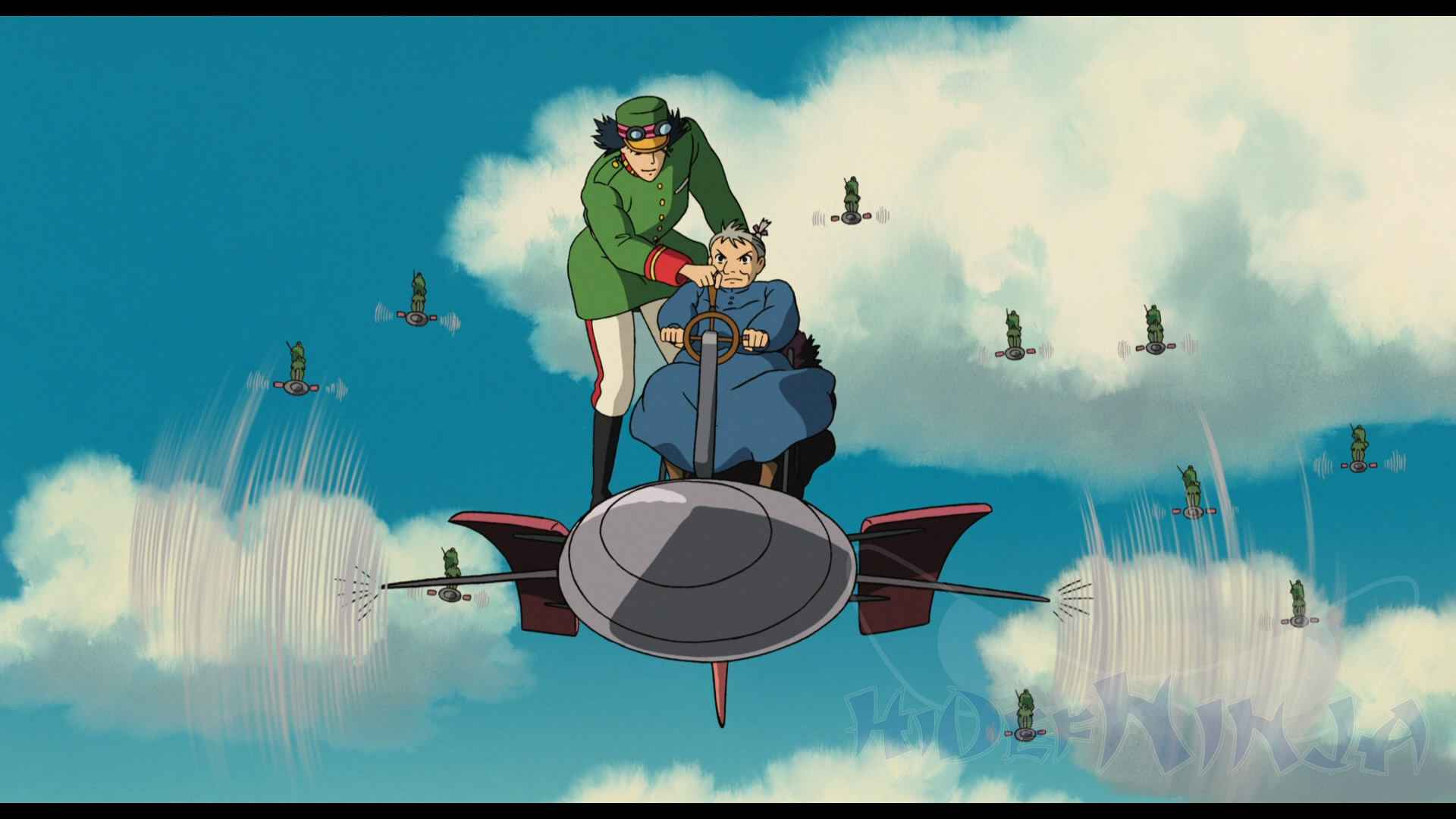 Behind The Microphone
Interview with Pete Docter
Hello Mr. Lasseter: Hayao Miyazaki Visits Pixar
TV Spots and Trailers
Original Japanese Storyboards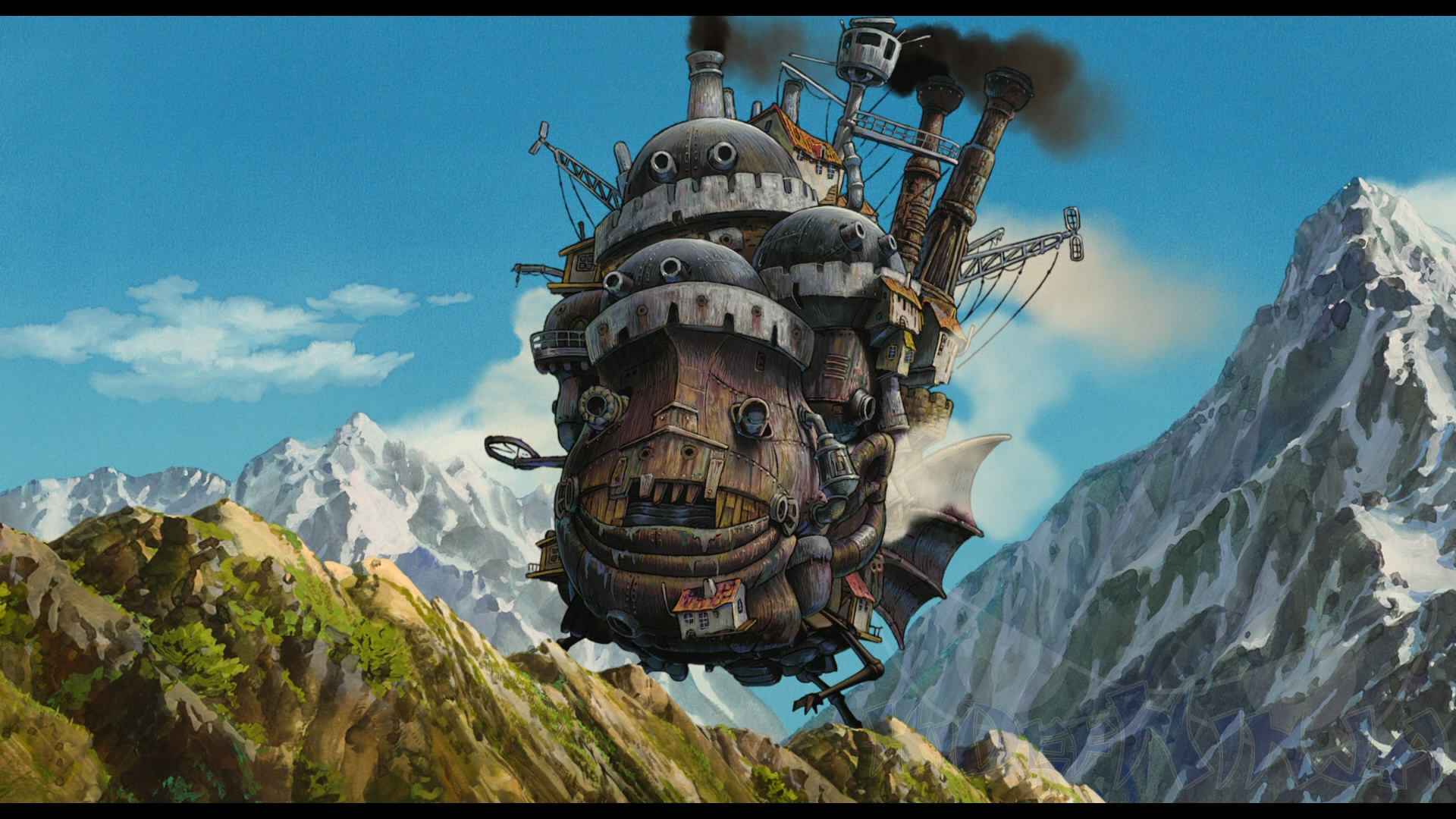 Perhaps one of Hayao Miyazaki's most popular films, Howl's Moving Castle is a fantastic magical ride. The film sees Sofi as she discovers herself in her journey to save the man she loves. The Blu-ray video and audio are fantastic. The supplements included are good enough to provide some further entertainment. Howl's Moving Castle should be part of any collection!