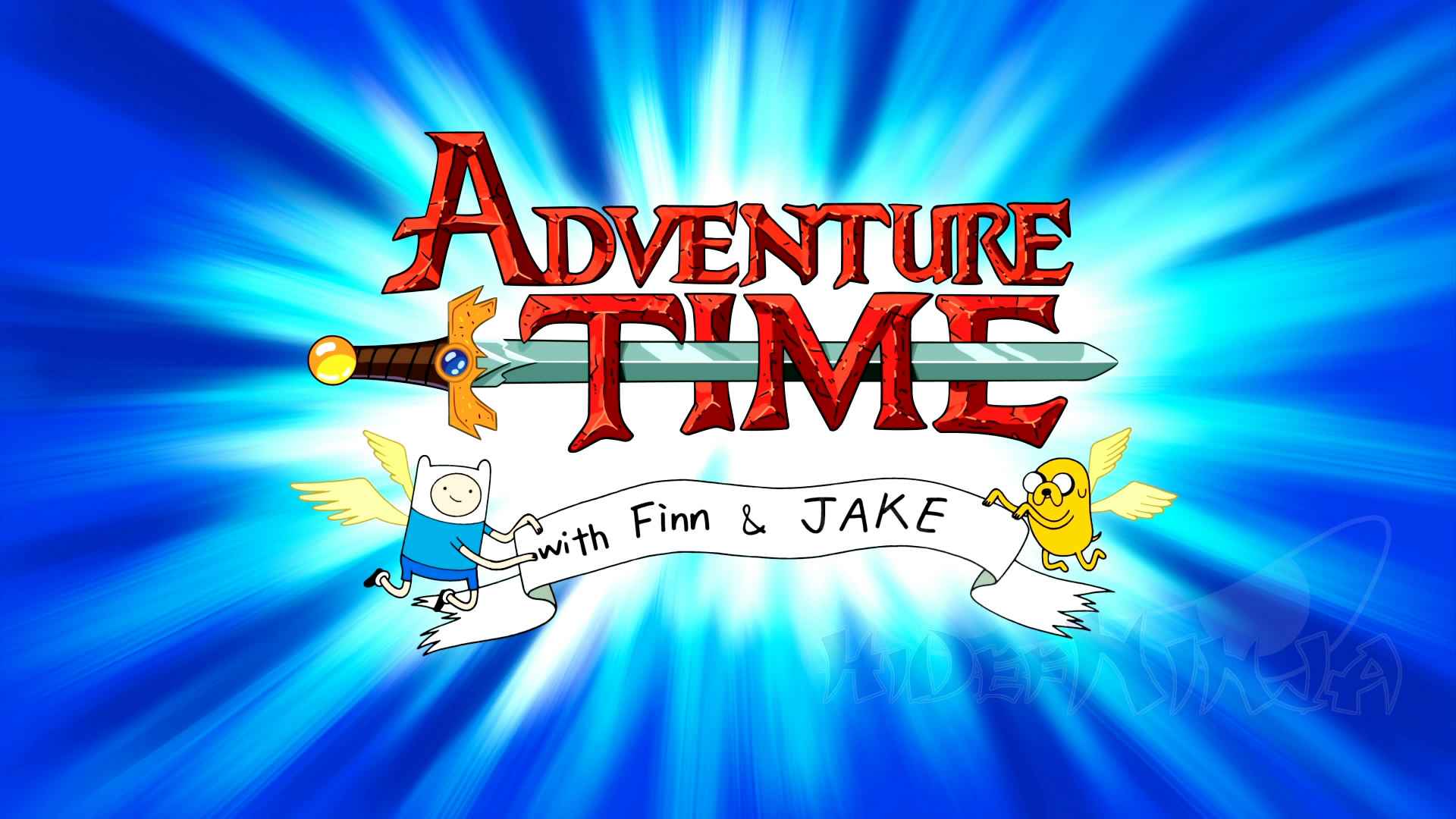 The show Adventure Time! are the tales of Finn the human boy and Jake the 28-year old dog with magical powers. They are 2 friends dedicated to save princesses or defeat enemies in the Land of OOO! One of their most persistent enemies is the dreaded Ice King, who is constantly scheming and doing bad things to everyone. So whether its battling zombie candy or rocking out to music with Marceline the Vampire Queen, for Finn and Jake it's always ADVENTURE TIME!
The show was created by Pendleton Ward who has done a few other cartoons but none with the popularity of this show. The voice cast of characters are Jeremy Shada as Finn, John DiMaggio as Jake. Other voices include Hynden Walch, Niki Yang, Tom Kenny, Olivia Olson, Martin Olson, Polly Lou Livingston, and Jessica DiCicco. A few celebrity guest appearances are Ron Perlman, Rapper Biz Markie, Paul Reubens, Henry Rollins and Laura Silverman to name a few.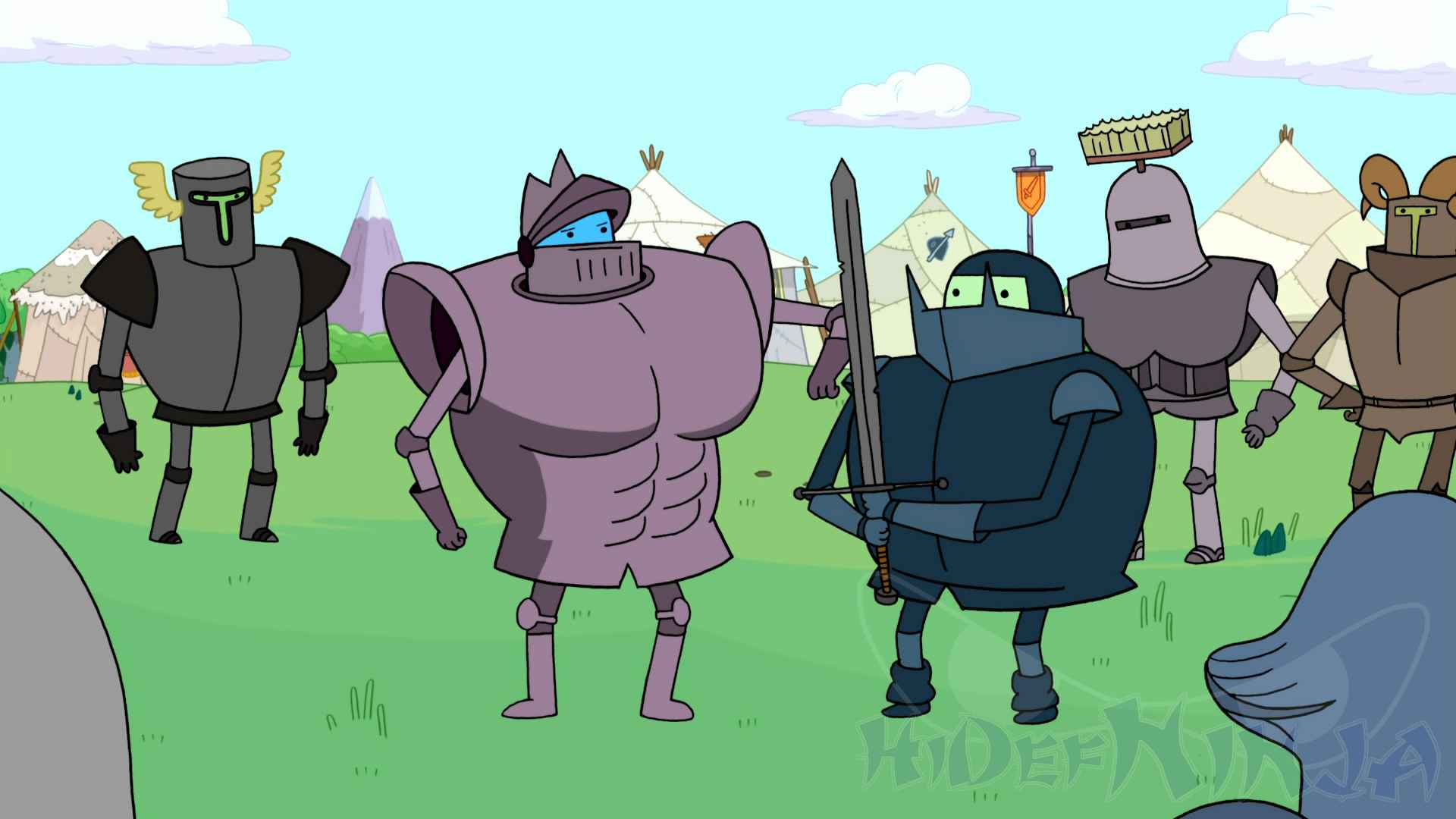 This is a very funny and clever show. It falls somewhere between Spongebob and Ren and Stimpy as its target audience. It also seems like its mostly comic book enthusiasts that enjoy the show with people at comic events dressing up like Fin as their inspiration for cosplay. The writing has some adult jokes with but with that subtle jab so that kids hopefully don't understand them. The guest voices are a nice touch to hear and always fit perfectly with the character they're playing.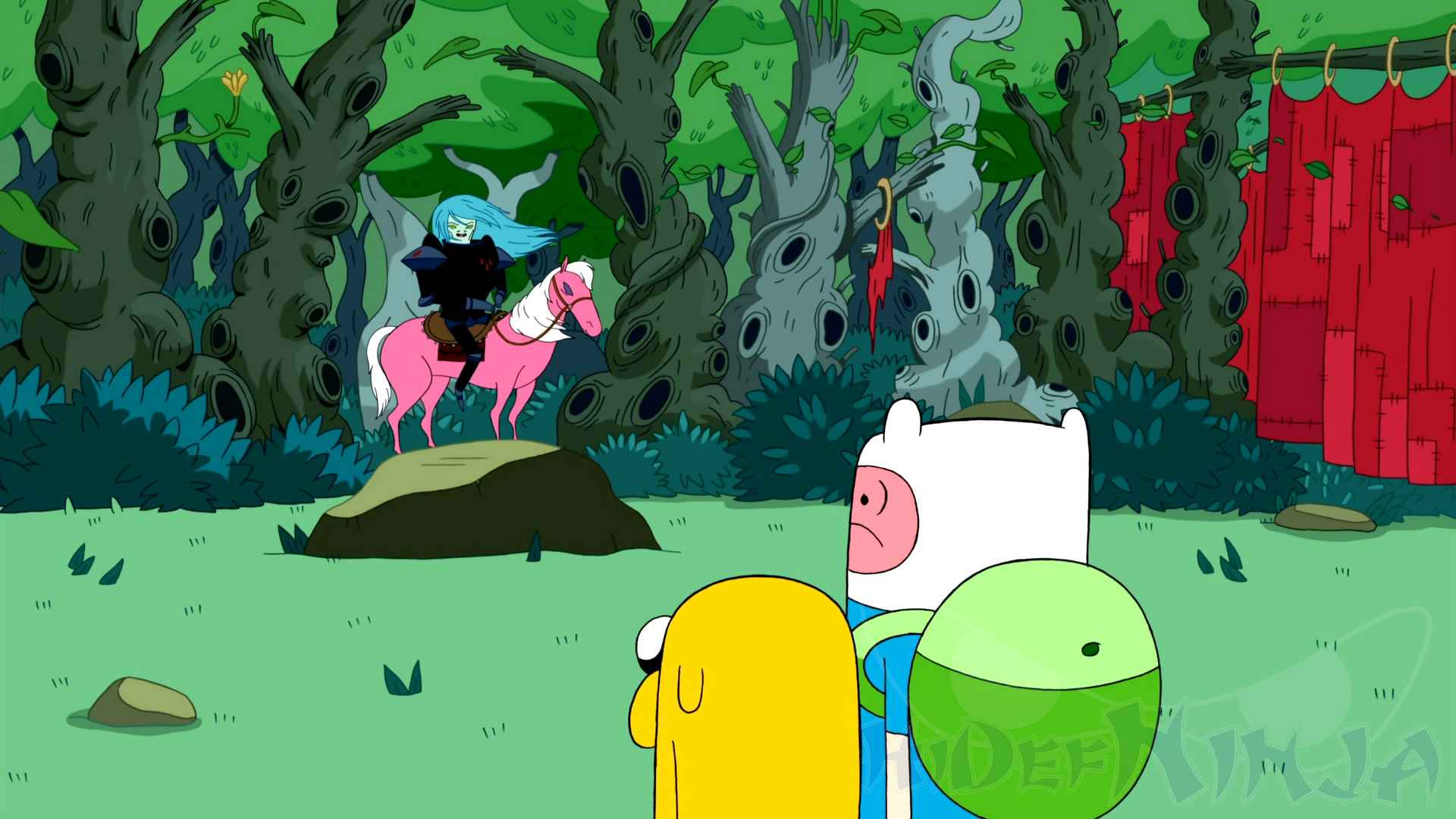 The transfer is presented in its native 1080p VC-1* and it looks smooth. The series is done in a simple yet detailed animation that pushes the format as far as it needs. The colors and shading look amazing with all of the different hues the animators use. Every scene or character has depth and beauty to make the Land of OOO! the magical place with no hint of reality. Also, the vibrance has looked excellent on both TVs I've watched the blu-ray. Overall, I'm highly impressed with how beautiful the video is on this release.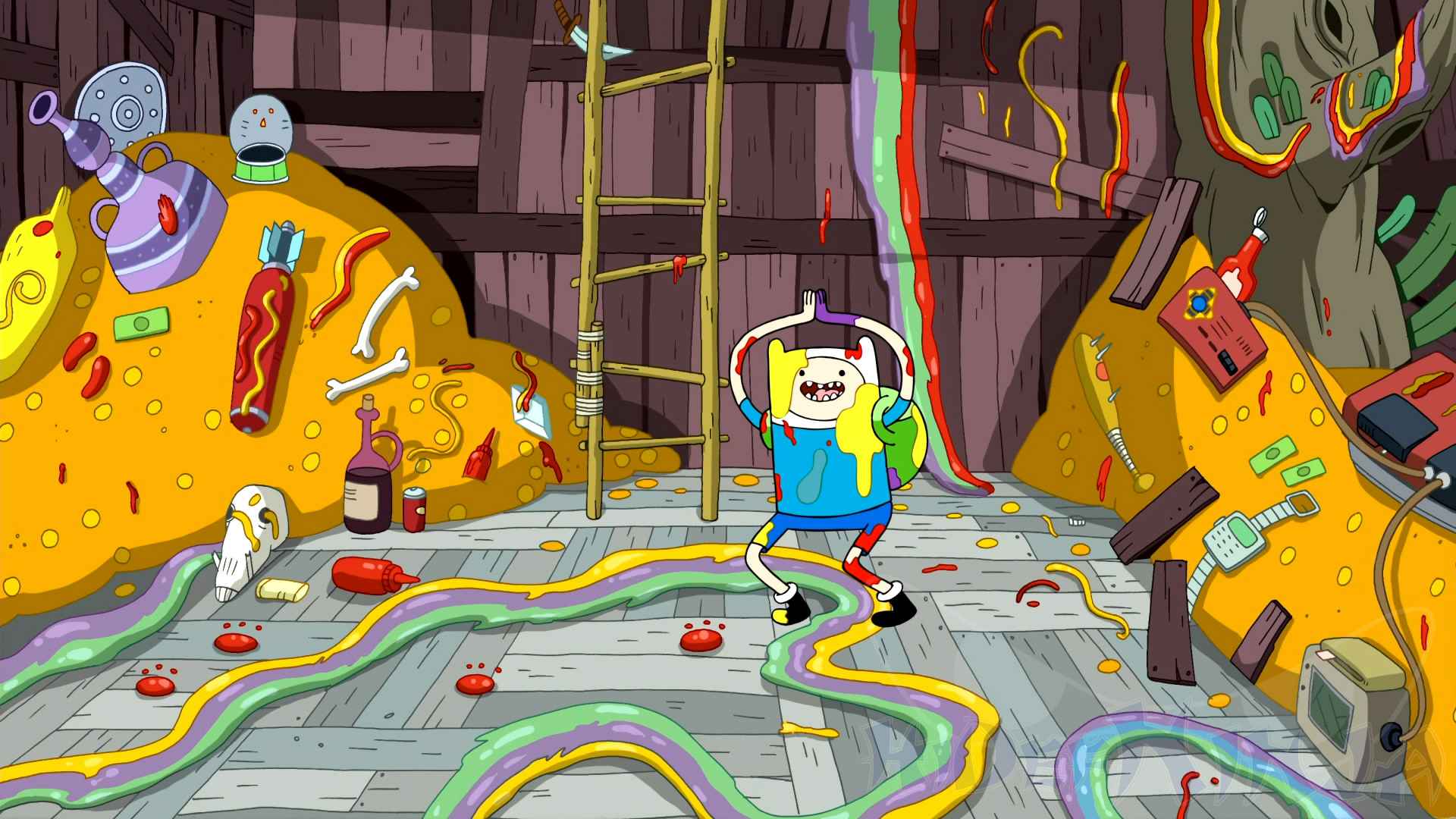 The audio mix is a very strong Dolby Digital 2.0 at 192kbps. It made my entire home theater rock with its solid sound and clarity. The treble in the the dialogue is pretty much always accompanied by the LFE but its never lost in the sound. The best name of the balanced sound is in the episode "The Power Animal". It's incredible for not being in a high def audio like DTS-HD MA or Dolby Digital Plus. Honestly, I didn't even notice until I checked for the purposes of this review and I really can't say anything negative about it at all aside from not being in surround sound.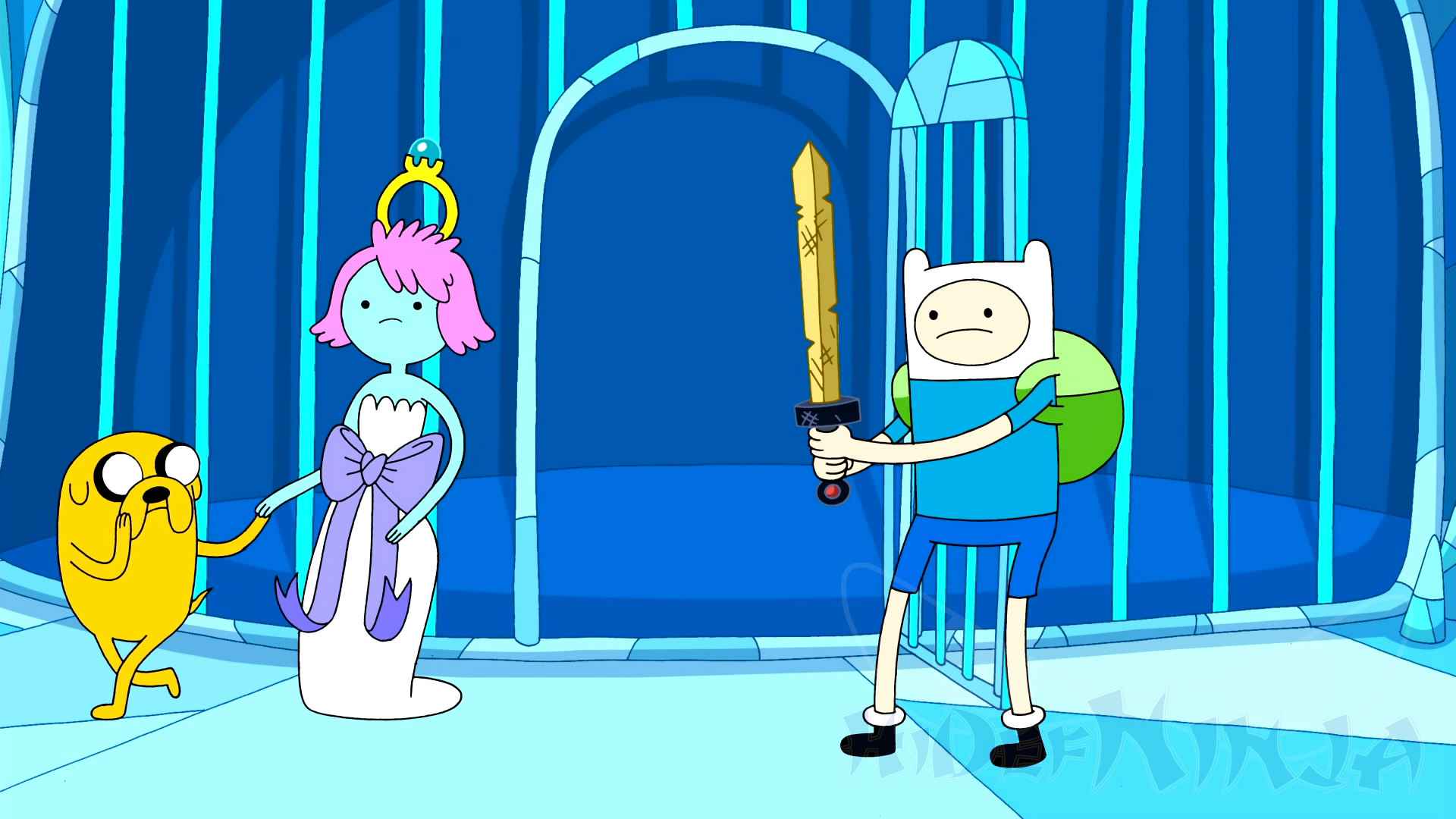 The bonus section itself isn't too big but each episode has a commentary from various people involved with the show. That's 26 individual commentaries all on one disc and they're pretty funny. That's a lot of bonus features on a single disc release.
Supplements
-The Crew of Adventure Time, Interviewed by Pendleton Ward – This 5 min featurette introduces each crew member with random questions about themselves.
-full 26 Episode Commentaries- in each commentary they talk about the episode and get a little side tracked when remembering details about bringing it together.
26 full Episodes:
1- Loyalty to the king
2- Blood Under the Skin
3- It Came from the Nightosphere
4- The Eyes
5- Story Tellin'
6- Slow Love
7- Power Animal
8- Crystals Have Power
9- Her paerents
10- To Cut A Woman's Hair
11- The Chamber of Frozen Blades
12- Other Tarts
13- The Pods
14- The Silent King
15- The Real You
16- Guardians of Sunshine
17- Death in Bloom
18- Susan Strong
19- Mystery Train
20- Go With Me
21- Belly of the Beast
22- The Limit
23- Video Makers
24- Heat Signature
25- This Mortal Folly
26- Mortal Recoil
Edition Ratings
TV-PG
Disc Details
1 BD disc
UV digital copy
Digital copy
Video Resolution
1080p VC-1
Audio
English Dolby Digital 2.0 (192kbps)
Subtitles
English SDH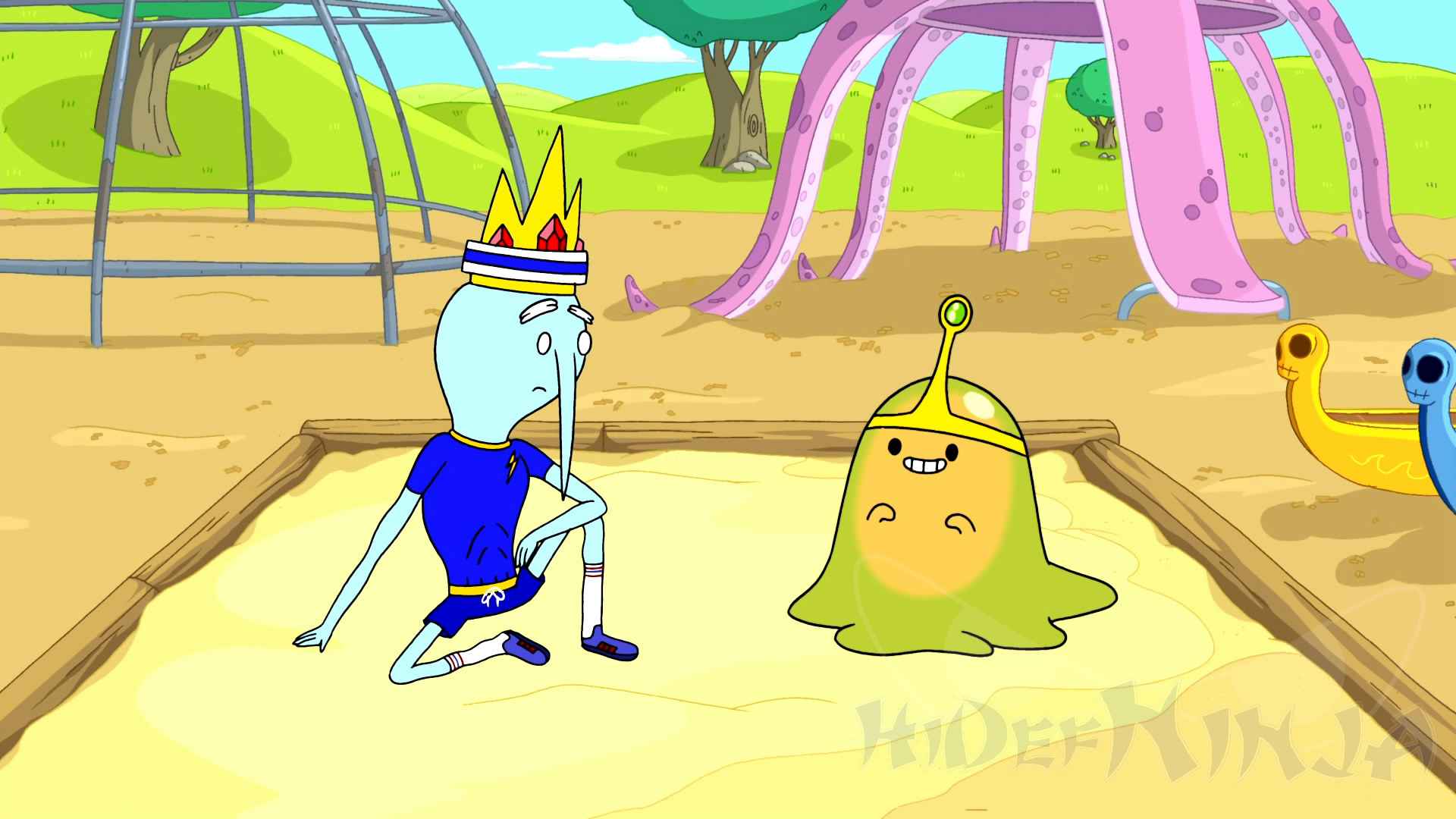 If you couldn't tell, I'm a fan of the show. It's nice to see a show with an appeal to such a wide audience. The only thing I wish they put in this release is a DVD version of the season. I understand because it is a lot of episodes and it would take up a lot of space, calling for a few DVDs which might drive the price up. One other thing I'd like to mention is the slipcover to the release is awesome. It's a cool paper stock cutout of the Ice King for when the case is together with the slip, it's him with his beard. When you remove the case, it's him with his beard shaved. I love it because it's a little something extra for the fans. The picture and sound were excellent so whether you're a fan or want to see what the show is about, I highly recommend it!
*VC-1 typically has a lower bitrate than the AVC format seen in more recent blu-rays releases.