With the 2013 Comic-Con International touching down in San Diego this weekend, big teases for big upcoming blockbusters are bound to happen. If there's one guy who just loves to tease, it's Bryan Singer, director of X-MEN, X2: X-MEN UNITED and next year's X-MEN: DAYS OF FUTURE PAST. Trust me; if you're an X-Fan, this is the absolute best time for you.
First off, as shared through his Twitter account, Singer announced that the Hard Rock Cafe in San Diego would become the home of Trask Industries during the weekend event. Though Singer himself couldn't be there, there was one very cool Guest of Honor: a Sentinel (well, just the head of one, really). Fans have been begging and pleading for the Sentinels to arrive in the X-Film universe for the last decade and at least, they're here. Also given out during the Hard Rock event were Trask Industries business cards with a Web site link. As of now, the site really doesn't share too much, though I'm fully expecting it to include a bunch of cool Easter eggs by the time Sunday comes to and end.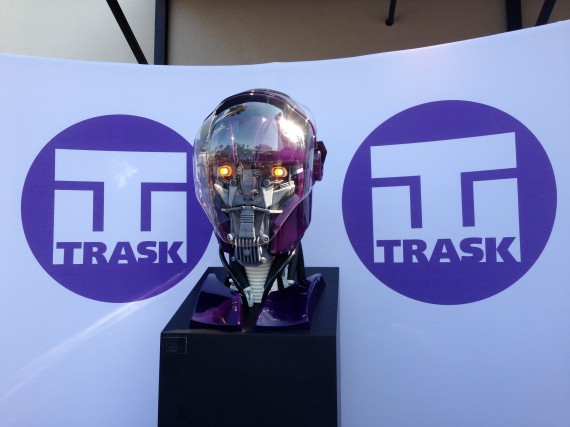 Next up, a really cool surprise: a first look at a handful of the film's characters. The photos popped up on the official Tumblr feed for X-MEN: DAYS OF FUTURE PAST, but they were pulled down almost immediately after going live. Luckily, some sites were able to snatch the photos before they vanished. Included were futuristic character portraits of Patrick Stewart as Professor X, Ian McKellen as Magneto, Omar Sy as Bishop and Daniel Cudmore as Colossus, as well as past-timeline portraits of Nicholas Hoult as Beast and Lucas Till as Havok. Last but not least, two portraits of Hugh Jackman as Wolverine were shown; one that was taken in the past and one that was taken in the future. The best part? His futuristic attire features the character's classic comic book colors of yellow and blue!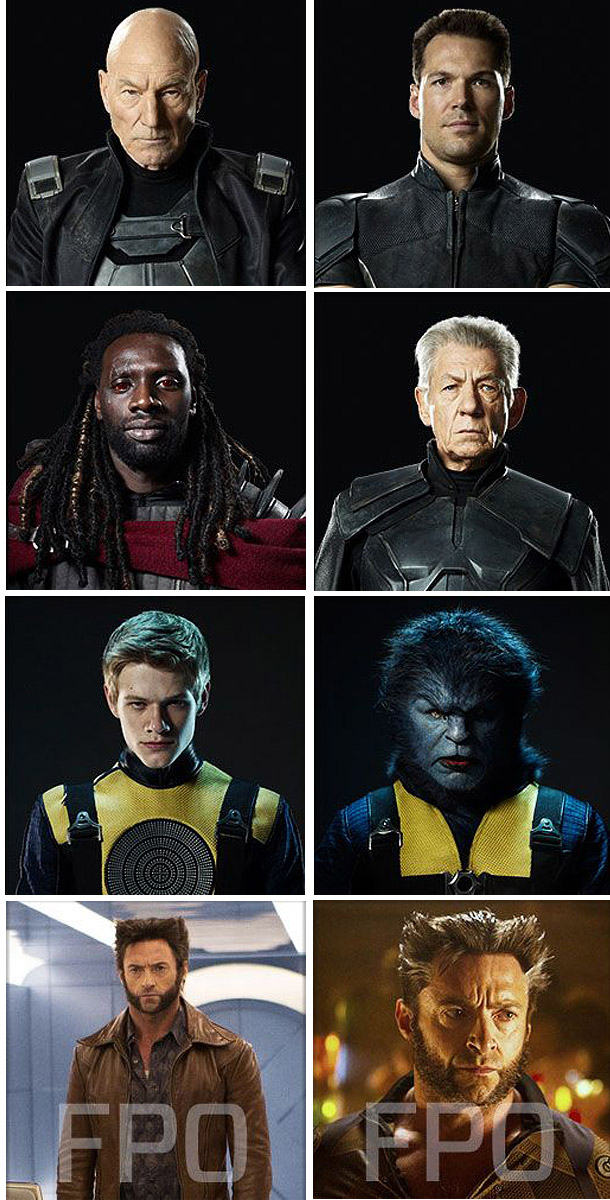 Lastly, Fox showed off a fancy new Blu-ray collection that'll be going on sale later this year that's entitled X-MEN: THE ADAMANTIUM COLLECTION. Including all five previous X-MEN films plus the soon-to-be-released THE WOLVERINE, this box set not only gives you the full movie collection but also a gorgeously sculpted replica of Wolverine's hand and claws. If that sounds like something you'd like, it's available for pre-order right now through Fox Connect for the very fair pre-order price of $129.99.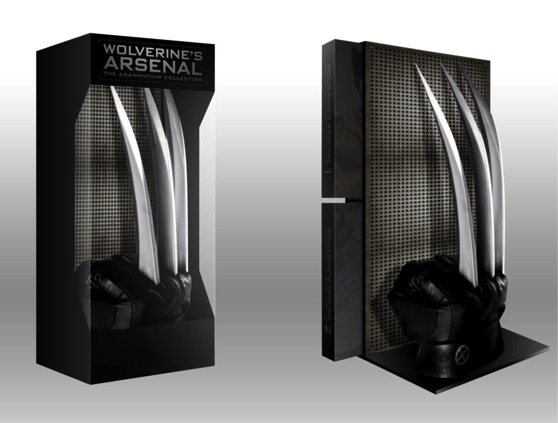 As a lifelong X-Men fan, I for one am incredibly exited for the next year and a half. If X-MEN: DAYS OF FUTURE PAST is a swan song to the original cast, it's looking really damn good so far. Please take a moment to share your thoughts down below. I'd love to know what you think, especially in regards to the new character designs. More news is sure to follow this weekend regarding the X-Franchise (including an official announcement for the X-FORCE film), so be sure to keep it on Hi-Def Ninja for future updates.
THE WOLVERINE opens in North America on July 26th, 2013. X-MEN: DAYS OF FUTURE PAST arrives in theaters on May 23rd, 2014.
Photos courtesy of Superhero Hype and Coming Soon.
~K