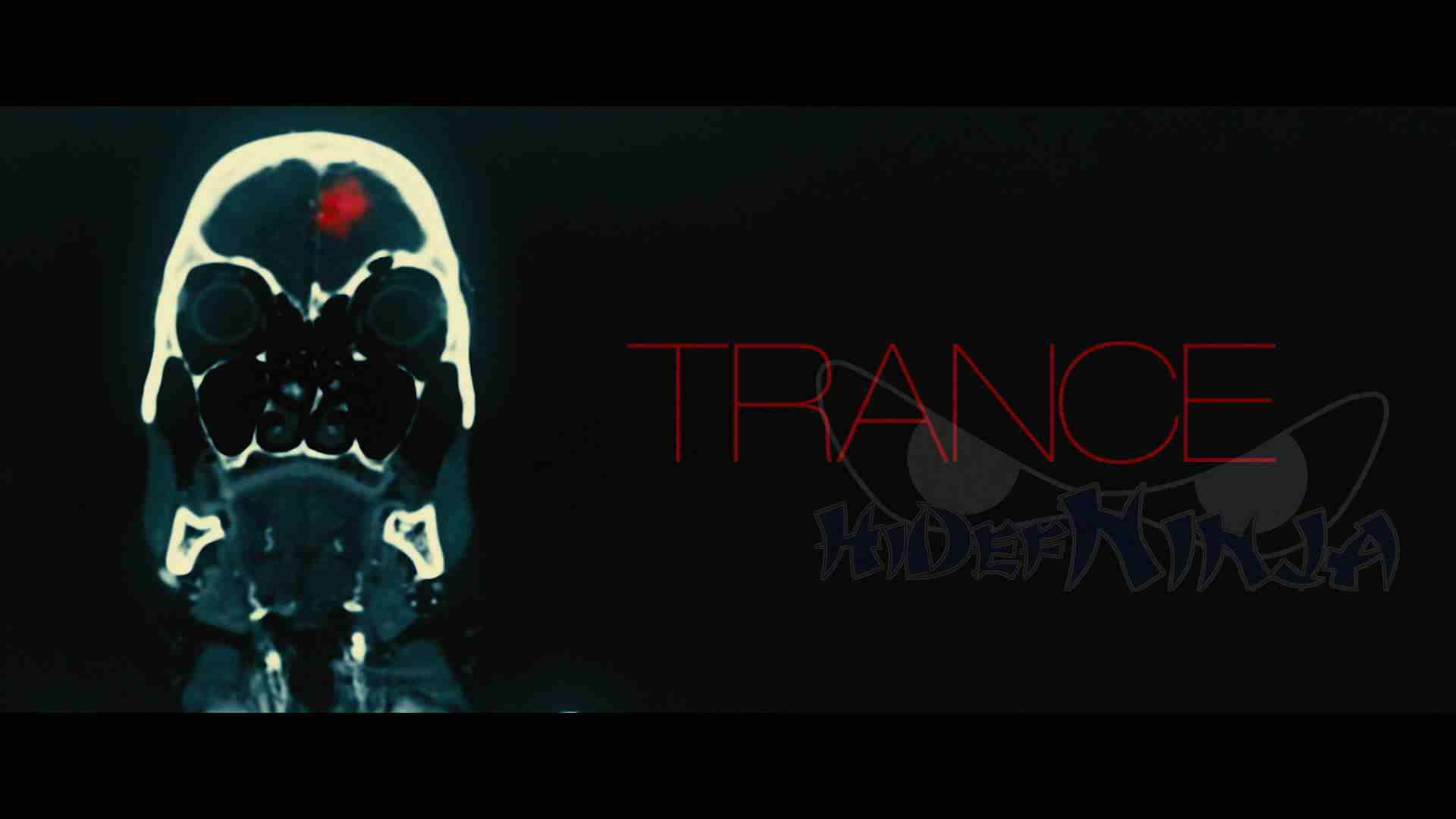 The psychological thriller Trance proves itself a somewhat worthy affair, with stellar video and unique supplements.
If you're a regular to this site, you know the writers at HDN love their films.  Our collective love for its creativity hopefully makes its way into every review we share with all of you, even if the genre or topic isn't always mainstream.  Sometimes a commercial film enters our view that celebrates both creativity and acts as a sort of catharsis for our souls.  At the very edge of this spectrum is Trance, a film that pushes about every boundary imaginable with well-crafted precision and a terrific sense of style.  Its release onto the home market looks terrific, and its supplements mirror the strangeness that is this film.
When an art heist in London goes bad, the thieves gather to figure out why their inside man Simon (James McAvoy, X-Men: First Class) hid the painting rather than delivering it.  Front-man Franck (Vincent Cassel, Black Swan) wants Simon to deliver it, as its value will offset the huge gambling debt which Simon has incurred.  The players decide that Simon should be hypnotized to force his memory back, and seek treatment from a charming and brilliant American hypnotist (Rosario Dawson, Sin City).  But one early mystery is established that isn't immediately clear: why did Simon strike his partner Franck during the heist, forcing Franck to knock Simon unconscious?  That injury nearly killed Simon, wrapping him in more of a nightmare than he and Franck bargained for.  As Elizabeth begins to peel back Simon's memories, she reveals a disturbing and dangerous layer to his personality.  As Trance thunders to its pulsing climax, the audience must decide if Simon's life is real or imagined, and whether the results of his head injury have awakened more than just his memories.
If all this sounds a little like a hybrid of The Thomas Crown Affair and Inception, don't think for a minute you've got this one down.  Trance is bathed in a cinematic beauty that few films this year have achieved, and Director Danny Boyle (28 Days Later) creates a lush environment of well-appointed offices and apartments, odd closeups, and nightmarish interludes, thanks to long-time collaborator and Cinematographer Anthony Dod Mantle.  He's got an eye for pretty pictures, and the strange and deep tones he and Boyle conceive are highly-stylized but extremely effective.  That kind of filmmaking might lead some to wonder if it all comes at the cost of the story, but Trance is one of the best-written thrillers I've seen in awhile, thanks to Doyle collaborator and Writer John Hodge (A Life Less Ordinary).  Hodge wraps the audience in a deep web of character development and murderous brutality, culminating in a reveal that few will see coming.
No script is effective without the right actors, and Boyle has always hired the best to tell his stories.  This time is no different, as he sports a terrific rotation of McAvoy, Dawson, and Cassel.  This is really Dawson's story to lead, even though you might get suckered in by McAvoy's early calm persona.  That's not taking away anything from McAvoy, who is is at the top of his game here.  His portrayal of the severely disturbed Simon is done with the precision of a surgeon, elevating his stature as an up-and-coming star.   Deeply sensual and featuring a full frontal equal to the likes of Denzel Washington's Flight, Dawson weaves a love triangle pitting our male stars against one another while she acts as the puppeteer.  Her ability to slowly peel back their layers leads to a nail-biting third act, plunging the audience deeper into the rabbit hole that she alone seems able to navigate.  Some might claim that Dawson bearing it all was unnecessary to the script, but in terms of the larger telling of the story, I believe its emphatic arrival is perfectly in tune with this tone and scope of this offering.
Trance isn't for everyone and will surely divide itself – there's really no in-between with this one.  That's okay because the result is so deeply engrossing that it will no doubt lead to robust discussions afterwards.  That aspect of film interests me, and while I don't want that in everything I see, it's certainly welcomed here.  Afterall, how many deep psychological thrillers can you handle before wanting another Avengers?
Trance comes complete with a 1080 p MPEG-4/AVC transfer that's as good as anything you'll find, provided that you understand Boyle's directing style.  He's a master artist, painting a canvas of bright colors and dreamy detail, which means problems like crush are all over the place.  Shadows are swallowed up in many indoor and dark scenes, and lens flare skews some of the detail in selected scenes.  But the print is technically perfect, with other elements such as edge enhancement, aliasing, and banding nowhere to be found.  In its place is sharp detail on hair, skin, and clothes (in brighter shots), with sweat and blood also looking lifelike.  All the paintings look stellar here, even though Boyle's style is to blur out the area around them for greater effect.  There is no evidence that Fox Searchlight dropped the ball here, instead delivering a stunning transfer of Boyle's work.  Videophiles might be long to appreciate the transfer, but the final result is evidence that – like the great works of displayed throughout Trance – art and beauty itself is subjective, and that Fox has faithfully duplicated a great film complete with its perceived flaws and shortcomings.   In that way, give Boyle and Fox full credit for their efforts.
Trance is presented in a DTS-HD Master Audio 7.1 track that is very good but not impressive.  Let's start with the front speakers, which deliver a majority of the sound and effects.  We get clear sound and dialogue effortlessly transitioning between left and right.  As this is a dialogue-heavy movie, it's a little hard to hear some of it, perhaps because of the muffled delivery of some lines.  But it's the rear speakers which give away the problem: why Sony chose to isolate so much sound in the front speakers has an accumulative effect across the soundfield.  Granted there's not a lot of outdoor crowds or office chatter in Trance, and I did test the movie in a 5.1 environment, but with so little going on in the rears except Composer Rick Smith's music and a smattering of effects, only half the speakers are working at any one time.  When that music is playing, the rears come alive, pulsing with his odd score of 90's-influenced British rock.  If the rear speakers are underutilized, the LFE sure isn't: the pounding effects of Smith's electronic dance and the climactic ending thunder their way through the entire film.  I'm not sure who to blame for this inconsistency, and perhaps it would have sounded better on a 7.1 (there's no English 5.1 alternative), but when you add at least half a dozen other tracks including Spanish, Czech, Hungarian, Thai, and Turkish, I think a better effort could have been made to delver an English 5.1 and to straighten out what could have been an amazing audio experience.
Trance arrives with a nice collection of extras, and features a unique easter egg that matches the odd nature of this film.  If you're left without a commentary track for a movie, you better come with something just as good, which luckily is here.  Everything is offered in HD:
Deleted Scenes (16:33): These are extended scenes rather than completely cut ones,none of which are insightful.  Rather, they demonstrate how a good film can be edited into a great film, how scenes which might have made sense in the development process can be cut to streamline and strengthen.  Some of the audio wasn't finished in post- but it's so Sections include Stolen Paintings, Chip Shop, Boy in a Red Vest, I Still Have It, It Wasn't a Dream, I'm Bad You Know, Tell Me Now
Trance Unraveled (Easter Egg): Among the most interesting features I've seen, you can watch a chronological version of Trance rather than the one Boyle released in theaters.  Simply navigate to the end of the menu – past the Extras – and you'll see Trance Unraveled revealed in the upper right corner.  It's a neat feature, but you'll have to decide for yourself whether a differently-edited version of the film is more appealing than a director's commentary.  I applaud the home release team for offering this, even though I'm a sucker for commentaries.
The Power of Suggestion-Making Trance: Five sections take us through every aspect here.  The Kick Off (XX), Danny's Film Noir (XX), Hypnotherapy (XX), The Look (8:56), The Final Rewrite (7:06) visceral immediacy
Danny Boyle Retrospective (14:56): Boyle takes us through his filmography, sharing his successes (Slum Dog Millionaire, 28 Days Later) and accepting failure (The Beach).  If you haven't seen much of his work, it's a nice introduction.
Short Film: 'Eugene' by Spencer Susser (13:07): A one-camera short about a social uncomfortable man who receives a laptop with special abilities.  I'm not sure why it was included in the supplements, but it's moderately entertaining.
Theatrical Trailer (1:22)
Sneak Peek: Depending on your opinion of Fox Studios, we're treated to previews of The Wolverine, Stoker, The East, Hitchcock, and Carrie.
The movie arrives only as a Blu-ray/UV Digital Copy, and its EcoAmaray was warped upon receiving it.  I doubt that came from the studio, and mention it only if others noticed the same. The debossed slipcase is attractive enough, although I always wish for raised lettering or other standout features.
In a year filled with so many surprising films, Trance will challenge viewers in a way few will. When this sort of cinema is let loose upon the world, it's unknown what the result will be.  The Blu-ray is a hit/miss, with the easter egg a wonderful gem and the reasons for an inconsistent audio experience unclear at best.  Let's hope audiences give Doyle a chance in the home market, if for nothing else than to comment on one of the boldest and most unique films in recent memory.  Trance is rated R for nudity, language, and violent scenes of death, has a runtime of 101 minutes, and comes highly recommended.
Discuss this review with fellow HDN fans on Facebook. On Twitter, follow us at @HidefNinja, and follow author Matt Cummings at @mfc90125.