Purchase Snake Eyes 1/6 Scale Figure [Hot Toys]
The sequel is hot off the shelves so in part I can see why Hot Toys began shipping Snake Eyes just in time of the Blu-ray release, perhaps it was just coincidence! Anyway, the 1/6 scale figure has a price of $194.99 and to be quite honest it is worth every penny.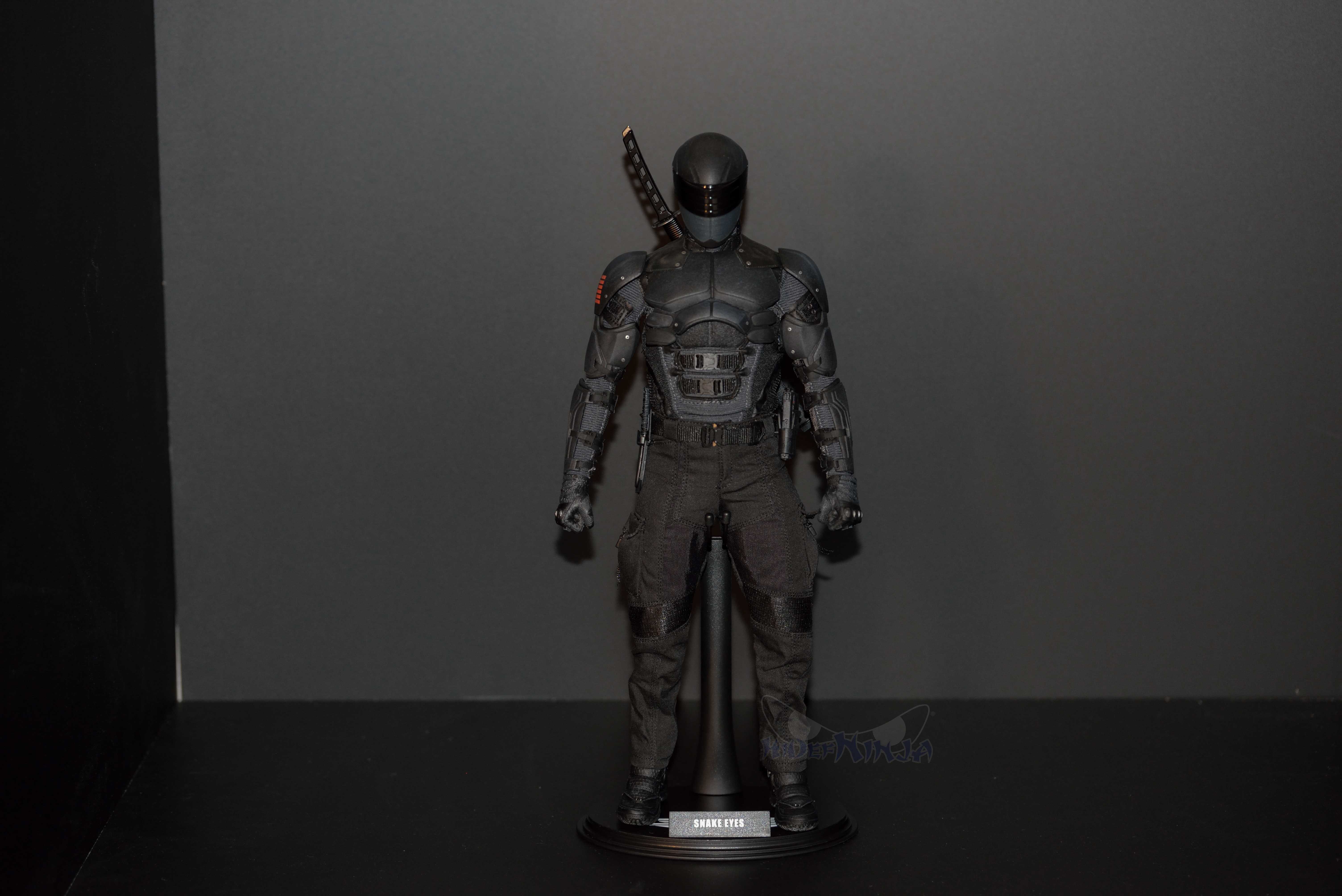 The figure arrives with arrives with plenty of accessories which makes this deal all that much better. The figure includes 5 pairs of interchangeable gloved palms (5 right and 5 left), 2 Japanese-style metal swords with sheath, 2 daggers, 1 submachine gun, 1 pistol and a stand with a Snake Eyes nameplate. Both swords are both made of metal with one having a wooden look while the second sword has a black grip. The sheath itself is attached to the back of the figure along with the knife holder. The pistol holder is on the hip of the figure. The guns are actually pretty accurate and detailed.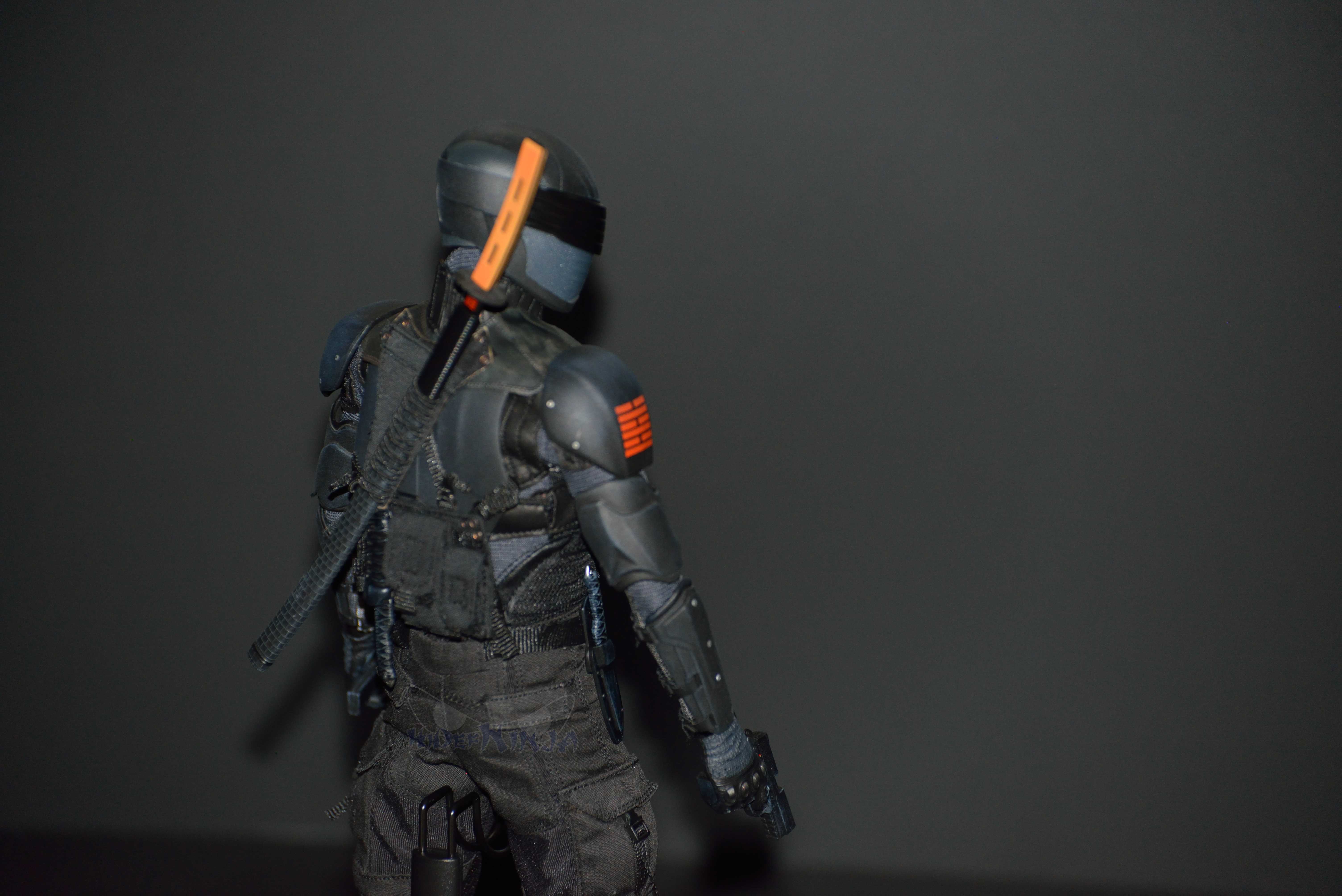 The body features the military ninja armor likeness from the movie and it's incredibly detailed. Every piece of armor, every section of the torso, even the clan logo is imprinted with excellent accuracy. On his back he carries a sword sheath, a knife holder, and a few other carrying pockets which even though have a good amount of detail to them. The mask itself is pretty accurate as well. The body itself is very pose able even with the amount of armor on his upper body. The fabric underneath all the padding is well put together and appears to be durable. The figure can even hold a blade with both hands without issues. The movement and poses cold of been easily restrained, but it's better than I expected.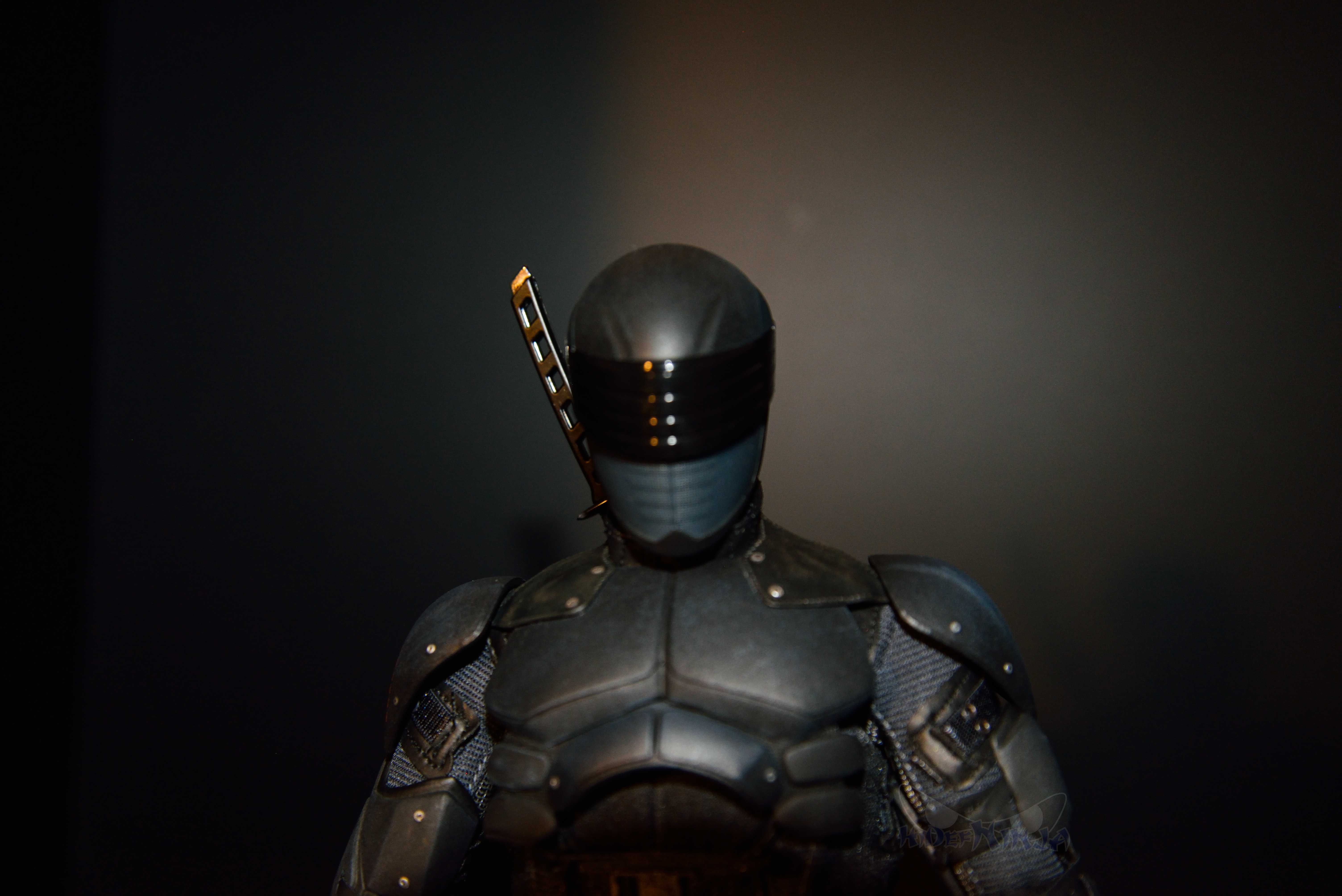 Overall the figure is very simple, but carries a great deal of details with it. Looking inside the box and seeing the good amount of accessories included the price is perfect. If you are on the fence about this figure, I would definitely recommend it; it's nothing short of great once it's in your hand.