20th Century Fox has announced "The Croods" for Blu-ray release on October 1st. The animated film is directed by Chris Sanders and Kirk Demicco and it features the voices of Nicholas Cage, Emma Stone, Ryan Reynolds and Catherine Keener. The release will arrive in a Deluxe Edition Blu-ray 3D and Blu-ray combo packs. Also, viewers will be able to obtain the Blu-ray combo pack that includes a plush toy. Check below for a list of technical specifications and supplements for the film.
Technical & Video Specs
Blu-ray @ 1080p 2.35:1 Aspect Ratio
Audio
English DTS-HD Master Audio 7.1 Surround
French Dolby Digital 5.1 Surround
Spanish Dolby Digital 5.1 Surround
Subtitles
English SDH
French
Spanish
Disc Features
The Croodaceous Creatures of Croods! – Find out more about your favorite Croods creatures!

Be An Artist! – Now you can draw Belt, Macawnivore and Mousephant

The Croods Coloring & Storybook Builder App

Belt's Cave Journal – Take a journey with Belt and Guy as they rescue a Jackrobat

World of DreamWorks Animation – Music videos from your favorite DreamWorks Animation feature films

Croods Cuts (Lost Scenes) (DVD)
Pre-order The Croods 2D Blu-ray @ Amazon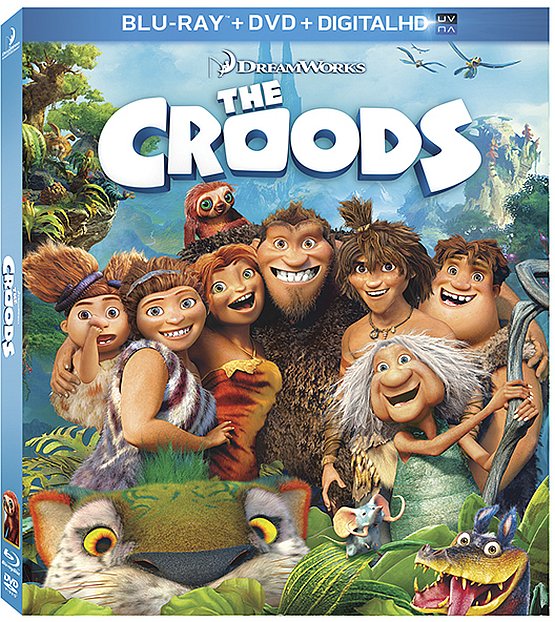 Pre-order The Croods 3D Blu-ray @ Amazon!

Pre-order The Croods + Plus Toy @ Amazon!