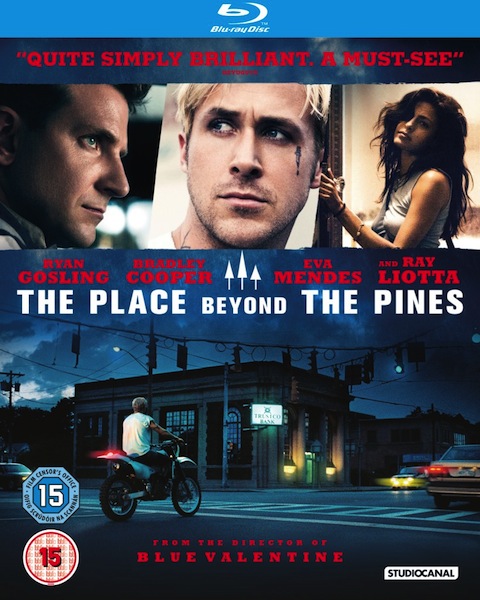 A mysterious and mythical motorcycle racer, Luke, drives out of a travelling carnival and explores the backstreets of Schenectady, New York where a chance encounter reconnects him with a former lover, Romina, who he learns has recently secretly given birth to his son. In an attempt to provide for his new family, Luke quits the carnival life and takes a job as a car mechanic working for Robin. Robin soon discovers Luke's special talents and proposes to partner with him on a series of spectacular bank robberies. The stakes rise as his criminal life unites with that of idealistic young cop, Avery Cross, looking to quickly move up the ranks in a police department riddled with corruption. The sweeping action unfolds over fifteen years as the sins of the past haunt the present day lives of their two sons wrestling with the legacy they've inherited.
---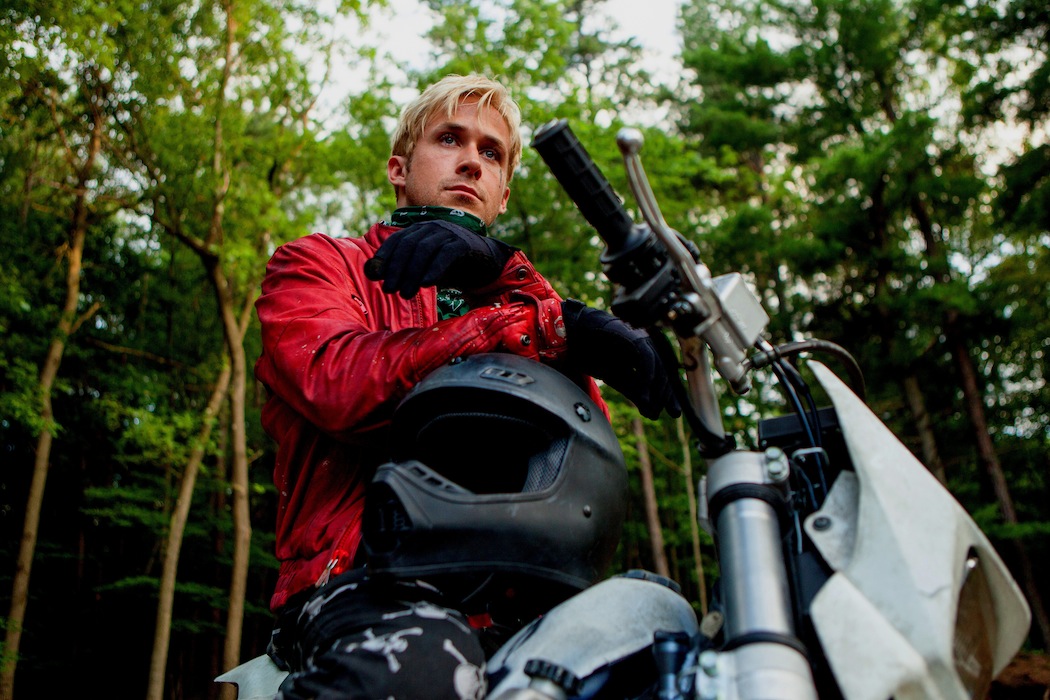 Presented in 2.40:1 1080p AVC encode, the transfer on this Blu-Ray is superb. The film is very gritty and atmospheric and this comes across very well in the picture. Colours have a more bleached look to them and there is no drop in quality throughout the film with a good range of colours from natural looking skin tones to the more bold and striking sunset views, with black levels being superb adding great depths to the picture. There is a good amount of grain on the print, but this seems more intentional to add to the atmosphere of the film adding more realism. I'm quite the grain fan, so this didn't bother me in the slightest. Detail is very good, close up shots show everything and with Eva Mendes wearing little to almost no make-up, she has never looked so natural. Very little motion blur with superb definition throughout, Studio Canal have done a fine job bringing this film onto Blu-Ray.
---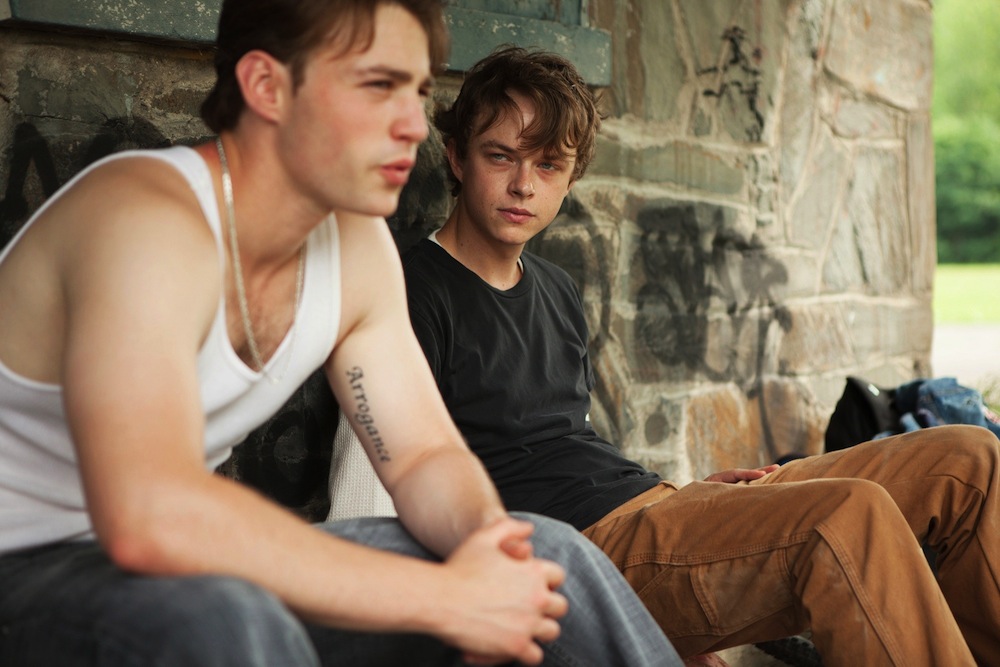 A couple of options here for you audiophiles out there. First up Studio Canal have provided a DTS-HD MA 5.1 track and also a LPCM 2.0 track. This review will refer to the DTS-HD MA track. The audio track is absolutely spot on. All speakers get used to full effect throughout and whilst it's not a particularly over the top soundtrack there are subtle effects and sounds that really add to the overall experience. The surround mix is superb with no detail being lost throughout. Dialogue is clean and clear, with no dialogue getting drowned out within the mix. Rear speakers really pick up all of the little ambient details that you sometimes don't realise are there, and immerses you deeper into the film engaging you more and more. The LFE doesn't get used too much, but when it does it certainly adds that extra 'oomph'. Gun fights, fighting, motorcycle escapes and the superb score is where the sub-woofer really kicks into force and certainly draws you more into the film. The overall 5.1 mix is superb, Studio Canal have done another fine job here.
---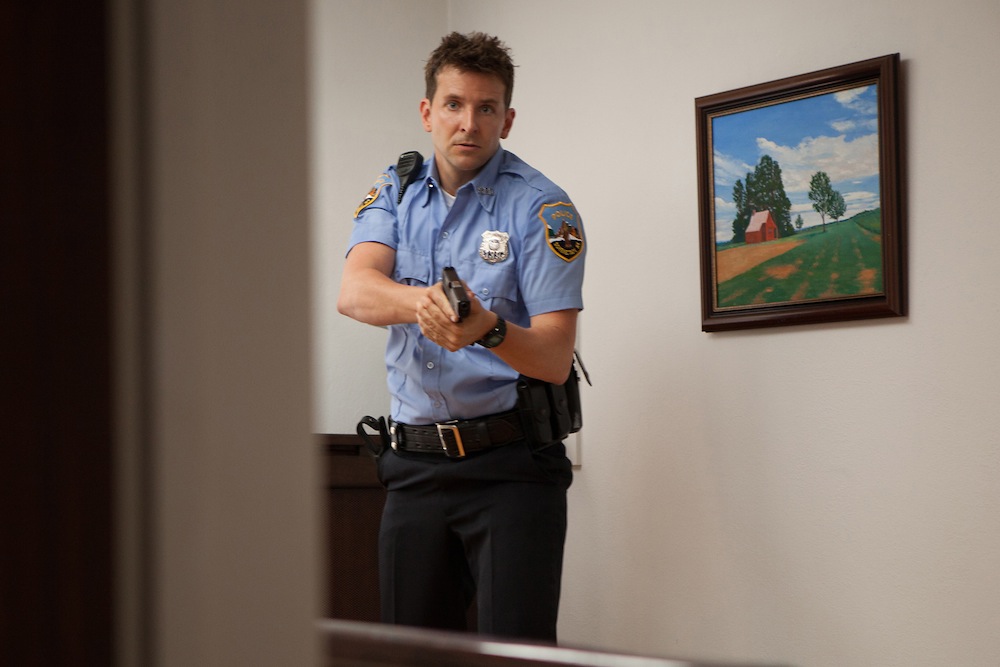 All extras are presented in HD unless stated.
* Audio Commentary with co-writer & Director Derek Cianfrance
* Deleted and Extended Scenes (10 minutes) – Four scenes are included here: "80/20", "Luke Goes To Jail", "Military School" and "Jason Meets Dean at Robin's"
* "Going to The Place Beyond The Pines" Featurette (5 minutes)
* Theatrical Trailer
I'll be honest, quite a disappointing list of extras for such a film. The commentary is worth a listen, but the deleted and extended scenes do not really add much to the overall film and the featurette is the typical quick glance behind the scenes. It would've been great to have some real in depth interviews with Ryan Gosling and Bradley Coopers especially, as well as the other cast members to get their views and thoughts on the film. An audio commentary with Ryan and Bradley could've also been very interesting to listen too.
---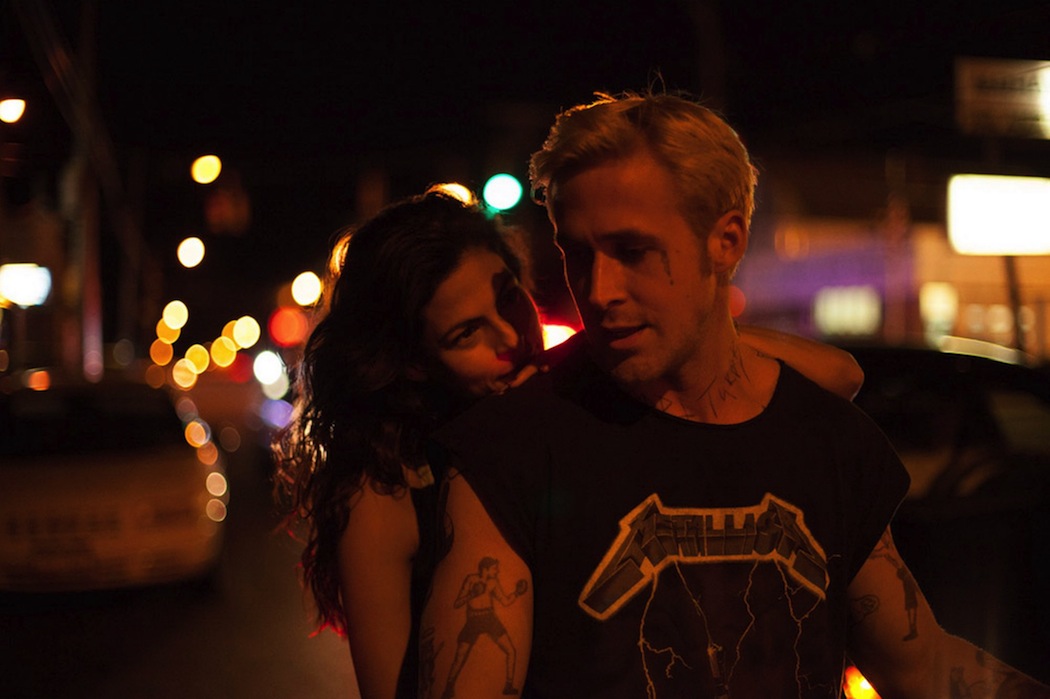 I just want to spend the next bit here explaining my thoughts on the film itself, and I'll commend the disc in a moment. Please note that there may be one or two slight spoilers, so my apologies.
When I first saw the trailer for 'The Place Beyond The Pines' I hadn't long re-watched the fantastic 'Drive' starring Ryan Gosling. So watching the trailer, to me it was marketed on the success of the sleeper hit that was 'Drive' and to showcase another Ryan Gosling starring vehicle. What I watched was a totally different viewing experience to what I had expected. What I watched was a movie encased of three separate stories – 'The Bad Guy', 'The Cop' and 'The Kids' to which all spindle their own way throughout which culminate into one fantastic film. Had I not expected a more action packed kind of film I would've loved it the first time round. Having the chance to re-watch this on Blu-Ray has made me appreciate the film for what it is; a superb gritty drama that really needs to be seen by all. What followed for me was a very deep movie of love, corruption and growing up carrying on legacies, with the whole story coming down to focusing on the latter seeing how the children grow up dealing with their fathers' previous ventures. The movie has great performances all round from the cast. Ryan Gosling's, albeit short, performance was brilliant and I can only wish there was more of him. Bradley Cooper shows again that he is much more than a comedy actor from the likes of 'The Hangover' series and shows he can put in a great performance. Eva Mendes is not normally an actress that I particularly like but in the film you do sympathise with her and her struggles of raising the child on her own, and losing the father of her baby. Supporting cast from Emory Cohen and Dane Dehaan, playing the teenage kids both add great performances dealing with the sins of their fathers.
Aside from the extras Studio Canal have brought a great package to the table here with 'The Place Beyond The Pines'. Boasting both a stellar picture and soundtrack, this is sure to please all AV enthusiasts out there.
A great film that needs to be seen by all film fans out there.
Or buy the Limited Edition Steelbook here