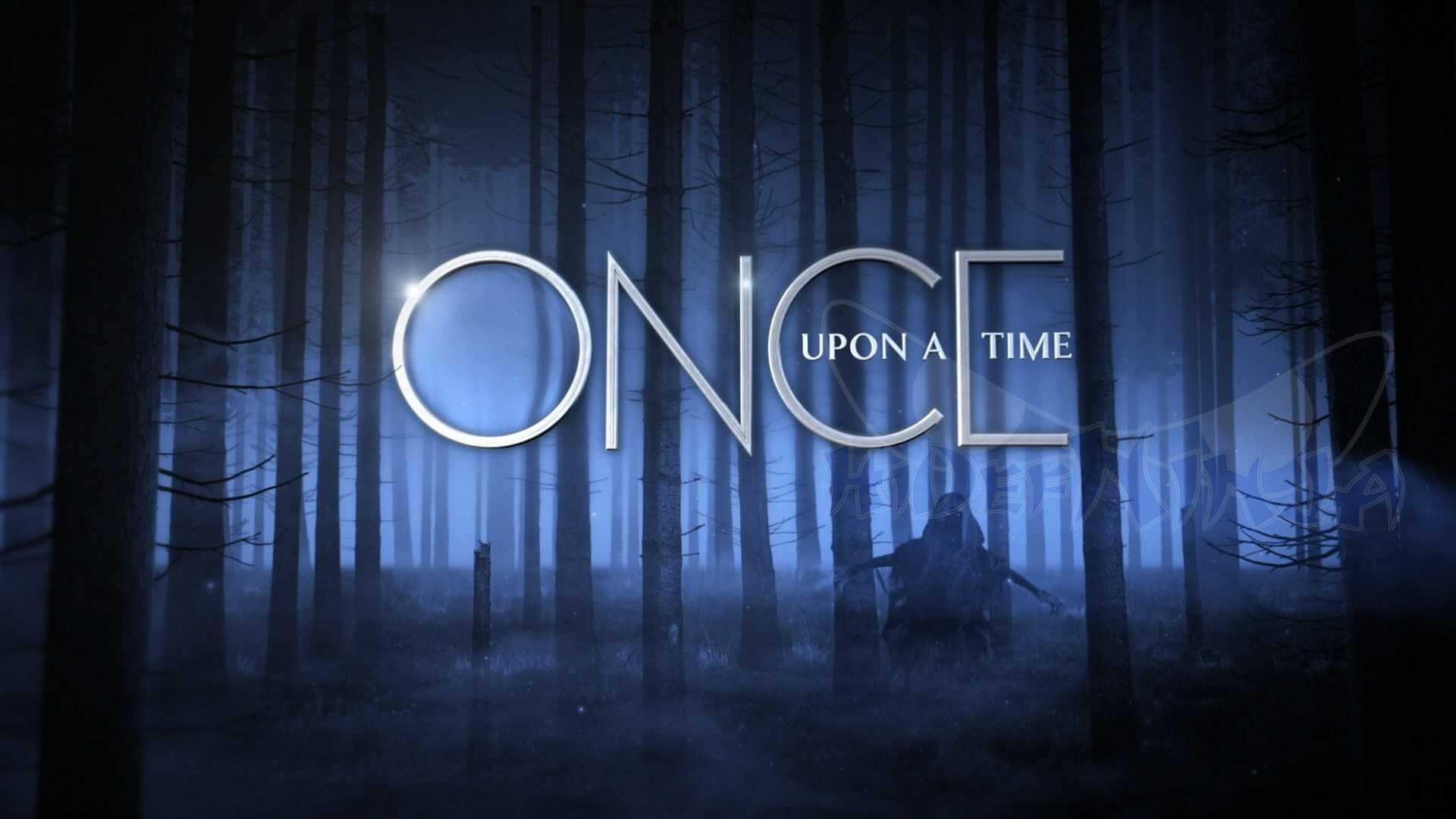 ABC's Once Upon a Time looks and sounds terrific on Blu-ray, but is it worth your time?
As is custom in Hollywood, the best way to honor a potentially good idea is to make two competing versions of it and let fans decide.  Such was the case with NBC's Grimm and ABC's Once Upon a Time.  But early on, it was clear these would not be mirror images of one another: Grimm was the darker, sexier sister to Time's plucky but naive younger sibling.  Strangely enough, both found audiences and a following; Tale introduced a lighter more fanciful affair, but was willing to don a little darkness when it needed.  The town of Storybrooke seemed more like a land of fanciful fairytales than one filled with bloody swords and brooding. Yet for all its Disney roots, Season One felt too predictable, too soap opera-ish, too safe.  And while Season Two shed some of that naivety – becoming more like its darker sister – there's something still missing here.  It arrives to the home market with improved picture and sound, but that doesn't mean its purchase should be a lock. Warning: this review contains spoilers. For our review of Season One's Blu-ray, click here.
When Season One ended, Emma Swan (Jennifer Morrison) had destroyed a curse that caused the residents of Storybrooke to forget their true identities as fairytale characters.  Her mother Snow White (Ginnifer Goodwin) and father Prince Charming (Josh Dallas) were happily reunited, while Emma's son Henry (Jared S. Gilmore) had been rescued from the edge of death.  The center of the spell, Queen Regina (Lana Parrilla) was tussling with Rumpelstiltskin (Robert Carlyle) for control of the town.  But much like Harry Potter, magic cannot be contained to its own world, and begins to spread into ours, unleashing a new corps of villains and heroes. As should be expected, these sides slowly (and frustratingly) gather their forces for an eventual throw-down of epic…blah, blah, blah.
For a series that makes so many mistakes, one move was clearly brilliant: end the curse at the end of Season One, rather than string fans on for years.  This allowed for an explosion of new talent to arrive, complete with backstories and reactions to regaining their memories.  Such a gambles must have been difficult to make, but it paid off and fans instantly responded.  If you like a cliffhanger surrounded by a mystery and wrapped in endless enigma, Time is the show for you.  But it's also unnecessarily convoluted, making it impossible for interested folk to jump in mid-season.  'Dense' isn't the word here, more like quicksand wrapped in a tornado.  ABC is so good at giving audiences television crack, whether it was early seasons of Alias or the maddening Lost.  Stones are left unturned for a prescribed amount of time to build tension and interest, being released just in time for a new one to be presented.  Luckily those breadcrumbs have also been pumped up with a sufficient amount of dark that will make Season One feel a bit too fanciful.  But even having learned from its mistakes, Season Two still suffers from many of the same problems it did in its first.
The main issue here was and continues to be melodrama and way too much of it.  Prince Charming, Emma, and Snow White cry their way through entire episodes, diminishing their effectiveness with cheesy dialogue and dark stares into the camera.  Once the curse was lifted, so were their personalities, regressing them into the shadows of much better performances.  Carlyle and O'Donoghue steal scenes from our protagonists like Hook pirated unsuspecting ships, even robbing Parrilla's Regina of her Season One gravitas.  By the time Season Two's finale arrived, we became witness to a hostile takeover that thrilled audiences with its ability to deliver for those strong enough to stick with the seemingly endless plot twists.  I do enjoy a good enveloping story, but not with this much schmaltz and done by so many actors.  Some of the performances are memorable, such as Babara Hershey's Queen of Hearts, but many more are downright face-to-palm.  An enveloping storyline of returning guests is far more memorable than what feels like a 'Character of the Week' operendi rolled out here (See Person of Interest).
Once Upon a Time works if you know your fairytales – if you don't, much of the effort feels more like an inside joke, leaving us needing to hit the books to learn the various backstories.  I'll bet audiences who've maintained a stake in the show throughout will find this weekly literature lesson appealing and might even prep for it by reading up before each episode.  But for those just looking for good character development and strong storytelling, Once Upon a Time only moderately achieves this goal.  As is clear with so many television series, there doesn't appear to be a long-term plan, no way to paint this one out of its self-made corner.  Hopefully, the creative team makes another bold decision in Season Three; but some of its sustainability is already coming into question, leading one to wonder just how long this Cinderella-like fairy tale can go before the clock strikes midnight.
If One Upon a Time suffers from various issues, its video quality isn't one of them.  Simply put, it's one of the best-looking television series to grace the home market.  Its MPEG-4/AVC-encoded presentation is clear, colorful, and razor sharp, a vast improvement over Season One.  The pinks of Snow's sweater are nicely saturated, while Emma's red leather jacket and Sleeping Beauty's blue dress stand out in both interior and exterior shots.  Built sets, such as the abandoned palace, the Enchanted Forest, and Storybrooke itself, fare much better than the CG world of green screens.  This was a major problem in Season One, but now it's only a minor guffaw.  Blacks don't suffer the crush inherent in lesser television product, showing deep transitions into shadows.  Gold's facial lines stand out in chiseled crags, while individual leaves and branches, worn paint, and desolated landscapes have an almost filmic quality.  Again, some of the CG shows up looking flat and unrealistic, but that seems like a blame laid on the effects team than on those who put together the home release.  But to their credit, there is zero aliasing, banding, or edge enhancement, demonstrating that no one here is resting on their laurels.
Much like its video, Once Upon a Time boasts an impressive DTS-HD Master Audio 5.1 surround track that is both aggressive and more engaging in its rear speakers than in Season One.  Let's start with what's not changed: dialogue is clear and intelligible, never forcing us to play The Remote Game between action scenes.  Left and Right still show off nice transitions, such as the attack scene in Episode One.  Even though there's still too much sound coming from the front speakers, there's now a ritual of rear effects, including crowd chatter, music, and other environmental sounds.  These are not unique effects, but merely repeats of certain ones pulled from the fronts.  And while that's not quite the effort we expect, it's a noticeable improvement and proof that the team is learning from their previous mistakes.  Same for the LFE, which booms and thumps earlier and more often.  That might be due to the heightened action, but either way it's welcomed.   How a 5.1 offering can roar, scream, thunder, and pound like a 7.1 is beyond me, but it's there.  While not perfect, ABC is definitely moving in the right direction.
Once Upon a Time is presented with a similar amount of high-definition supplements as did Season One.
Six Audio Commentaries: Various actors and representatives from the creative team provide their insights, including the episodes Broken, Queen of Hearts, Manhattan, The Miller's Daughter, Welcome to Storybrooke, and the season finale And Straight on 'Til Morning.  
A Fractured Family Tree (7:00): ABC's Modern Family Sarah Hyland offers newcomers a concise review of Season One. In some ways, it might be good for audiences to view this before watching the episodes.
Deleted Scenes (11:00): Eight scenes – including Young Confidence, A New Day, A Chamber of Hearts, Hallucinations, Town Issues, Smooth Sailing, Storybooks, and Aligned Interests – are not terribly insightful.  Given the 22 episode arc, it's disappointing to see so few here.
Girl Power (13:00): The female side of our story are featured here.
Sincerely, Hook (5:00): Actor Colin O'Donoghue sits down for an interview.
Good Morning Storybrooke (12:00): A somewhat amusing fake morning show, with appearances by several notable guest stars.
Fairest Bloopers of Them All (3:00): An all-too-short short gag reel.
Our evaluation copy came complete with an impressive lenticular slipcase (which is not the same as you'll see in our thumbnail), interior artwork, and colorful discs.  The 5 discs are region-free but do not offer Digital Copy.    At this time, we are unaware of any special editions.
Once Upon a Time is not for everyone.  Its upgraded dark feeling is appreciated, several of the villains are better, and the heroes and stories bigger; but the litany of guest characters is dizzying and it still has that soap opera-ish feel that never plagued Game of Thrones.   Disney's Blu-ray release looks and sounds great, even though its supplements are a bit lacking.  Overall, The Complete Second Season is an improvement in many ways from a Blu-ray perspective.  Let's hope Season Three learns from the story mistakes of its predecessors to deliver something truly magical.
Discuss this review with fellow HDN fans on Facebook. On Twitter, follow us at @HidefNinja, and follow author Matt Cummings at @mfc90125.