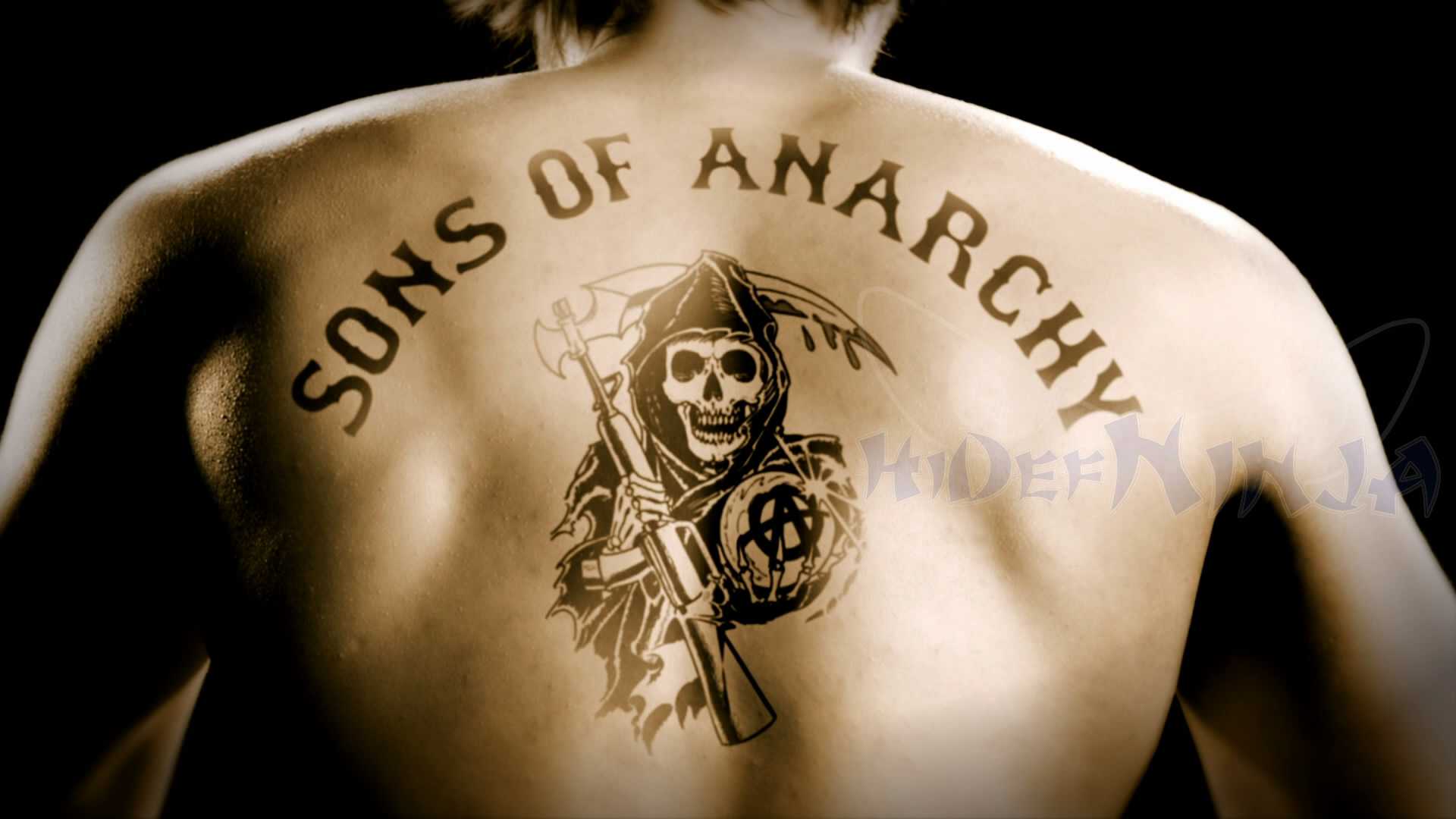 Kurt Sutter first showed up on my personal "people to watch" radar when I was introduced to FX's "The Shield" – a hard-hitting cop drama which offered the viewer a realistic and gritty look inside a special team of detectives within the Los Angeles Police Department. As I made my way through the first two seasons of The Shield, I found out that the "Strike Team" anti-gang unit is actually inspired by the real Community Resources Against Street Hoodlums (CRASH) anti-gang unit, which operated within the LAPD's Rampart Division back in the late 90s. The more I read into the scandal surrounding this CRASH unit, the more I appreciated the show's writing. I got hooked, and finished the entire series in a matter of weeks. Naturally, us movie / TV show freaks always want more of a good thing, so I started looking for something else to watch.
Since I had been keeping up with Kurt Sutter's work and his blog (Sutterink), I soon found out about his very own TV project; "Sons of Anarchy". In Sutter's own words; "Sons of Anarchy" is a political show. It's all about the corruption and manipulation of the American dream. How freedom is often achieved through violence and how the pursuit of happiness is often achieved through greed." Being who I am, that specific statement sparked a huge amount of interest in the show and I will proudly tell you (and everyone else) that I have been a fan of Sons of Anarchy since the pilot aired, back in 2008. Here we are 5 years later, with season 6 just around the corner and season 5's 3-disc Blu-ray set on my porch, ready to be reviewed. Courtesy of 20th Century Fox, Sons of Anarchy's 5th season is out now, on Blu-ray and DVD.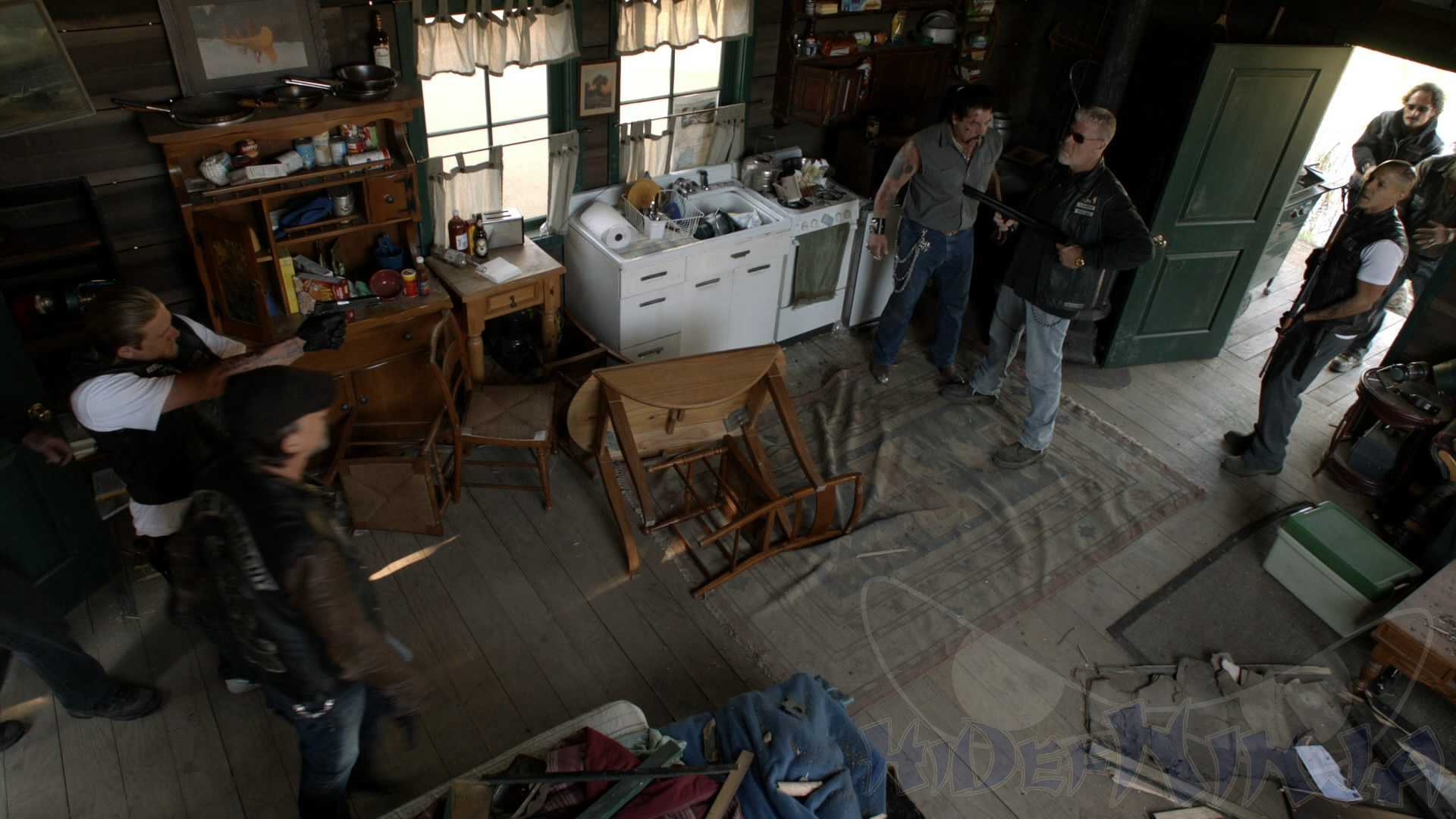 Starting with a great first season, and still going strong as we prepare for the 6th season airing in September; I dare say this is one of the best TV shows ever. Since we first met Jackson "Jax" Teller – SoA's predominant lead character, as well as the show's protagonist – the show has taken us along for one hell of a ride. We have watched the Sons wedge themselves firmly stuck between a rock and a hard place, and Jax's continuous struggle with good and bad, hoping to see these guys come out of whatever circumstance they find themselves in. Much like The Shield, it is very obvious that Sutter has a talent for creating tension, and making it seem like the people you're watching are fighting to get out of something bad, only to crash head on into something worse. This doesn't always work, but it suited The Shield's overall style really well, and it certainly suits Sons of Anarchy. With a cast of unique and highly motivated actors, great production design, excellent writing, brilliant soundtrack selection and a very healthy dose of in-your-face violence, this show has only gotten better over time.
*** POTENTIAL SPOILERS AHEAD ***
If you're new to Sons of Anarchy, and are planning to start the series with season 5, I urge you to stop reading here and start watching the first season. Simply put, the past four seasons feature many crucial events and developments in terms of the story and it's characters. Naturally, much of the important groundwork has already been laid out, and being unfamiliar with the story thus far will take away from the overall experience of the show.
Sons of Anarchy veterans will be pleased to know this season picks up right where the last season ended; Jax is finally at the head of the table as the club's President. As much as we know that is what the show has been preparing us for, the duality of emotions attached to Jax's new position and responsibilities make the entire thing feel rather bittersweet. The first episode opens up to show us where the characters we have come to know currently find themselves. Tara seems to be struggling with her life and the fact that she wants better things for her kids, in spite of backing up Jax's life-altering decision to take the throne at the end of season 4, and Gemma wakes up in what seems to be a hotel room, among a number of passed out naked women, and a man called Nero Padilla (an excellent Jimmy Smits) of whom we later find out is the owner of an escort service. It's obvious that not much has changed and the Sons, their families and friends are still stuck right in the middle of trying to find a way out of the hell Clay has left them with.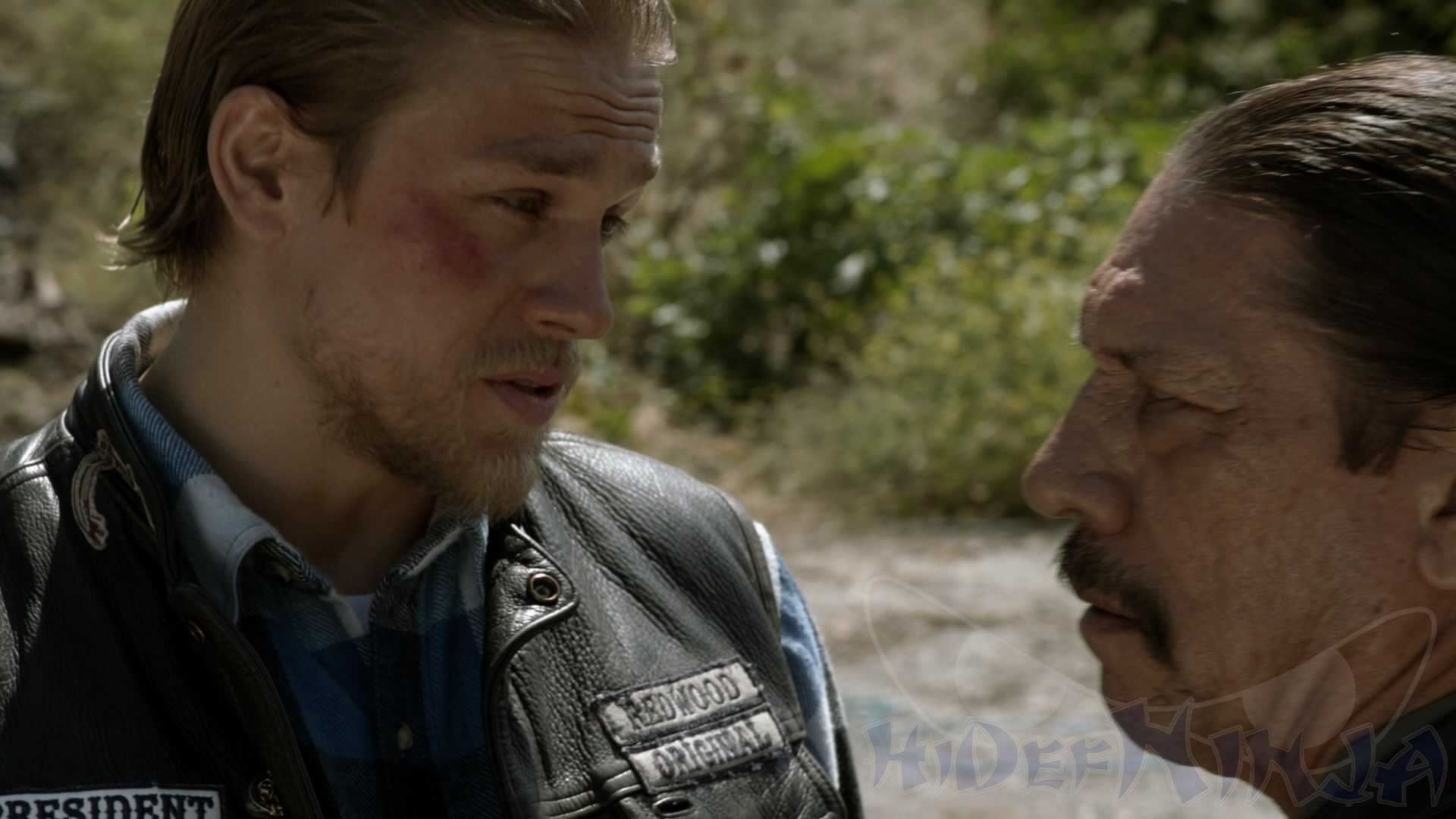 The show has always been high on adrenaline and the pace in which the new season progresses is no different. Action, split-second decisions, plot twists, new discoveries and a lot of positive as well as negative developments are all here. Along with the old characters we have come to love or hate, season 5 introduces a few new faces. Nero Padilla being the most notable, is one of the best additions to the show to date. In spite of him being a violent former Latino gang leader turned pimp and unafraid to get his hands dirty, Jimmy Smits manages to give this character an almost loveable personality. His intentions for Gemma seem genuine and he stays true to her, even when he is forced to make a decision he doesn't want to make. He is a direct counter-part to Gemma's husband, Clay, which makes for a number of tense and emotionally driven scenes throughout the season. The old familiar cast of SoA take up their parts as they have done since the show's first episode, and give themselves to their characters the way we have come to expect them to. The supporting cast is most definitely a large factor in what makes this show what it is. Opie, Chibs, Juice, Jimmy and Tig are always there, ready to do what needs to be done in the face of what seems to be their inevitable demise.
The Sons are consistently on the verge of exploding, with old and new threats (from both law enforcement and the criminal world) throwing them around between what's right and wrong as well as what's wanted as opposed to what's needed. Jax Teller's character has matured a lot in terms of how he deals with the situations he finds himself in, and this clearly shows as season 5 moves along. He is continuously forced to make decisions based on what's best for the club and this often means he has to set his emotions aside, and force himself to use his head. The way Kurt Sutter writes this story, there are times we are thrown for a loop and left to wonder just what exactly is going on. If you're an SoA veteran, you'll remember the ending of the third season, where we all thought the worst only to be proved wrong in the very end, when we realized Jax had it figured out all along. It's this kind of cleverness that keeps Sons of Anarchy consistently interesting and edge-of-your-seat tense to the end of each episode.

The video presentation stays true to the previous releases. Lots of clarity, detail and solid color reproduction. Regardless of what's on the screen, it all looks exactly the way it's supposed to look. Young and old faces, the shiny chrome on bikes and car's rims, the raggedy patches on the Sons' leather vests, everything is brought to the screen in a natural and very believable look. The darker scenes in particular look great and add a real sense of depth to the picture.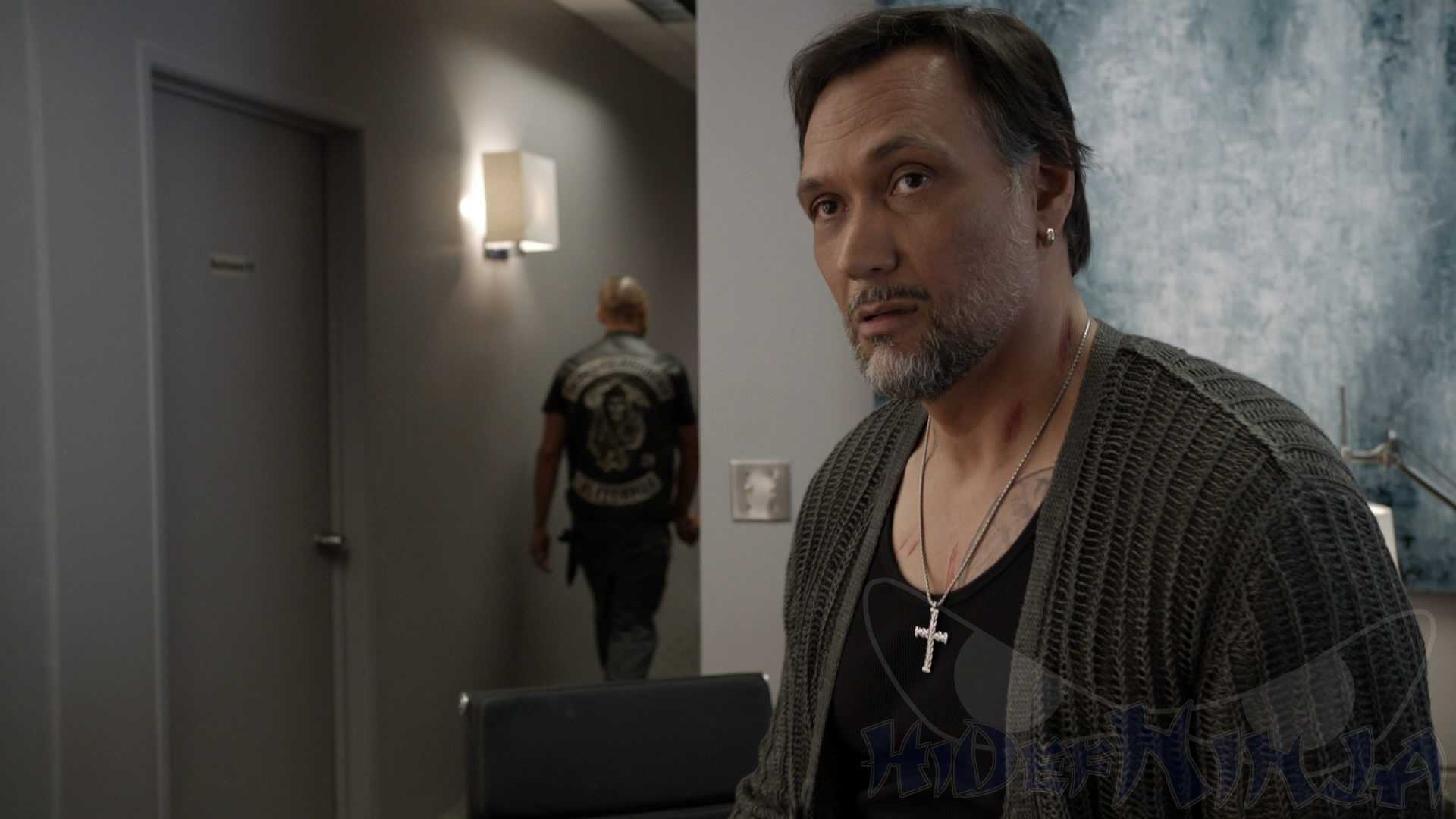 The sound of Sons of Anarchy has always been straight to the point. Bikes, gunshots, crashes, fist fights, dialogue and music all sound appropriately accurate. Regardless of what's going on, dialogue is clear and easily understood. Most of the show's sound comes at you from the front of the sound stage, but when the action gets going there is plenty of surround activity, which makes for a sufficiently immersive experience.
For as long as I have been watching this show, I have been continuously impressed with the selection of music that goes along with it. Never before have I encountered a film or show in which the music is as well chosen as it is here. Rarely do I feel like a certain piece of music is out of sync with what's going on at the time, and that is something I consider a very important attribute of the show as a whole. For example, when something is supposed to reach out and punch you in the gut on an emotional level, you can expect there to be a song attached to it that does exactly that, and then some. The majority of songs used are originals by their respective writers / performers, but there are many classics covered by a number of really solid bands and even actors on the show. It's a perfect blend of indie, garage, blues and even some hiphop / R&B if the episode calls for it. The Sons of Anarchy soundtrack (regardless of season) is truly something special.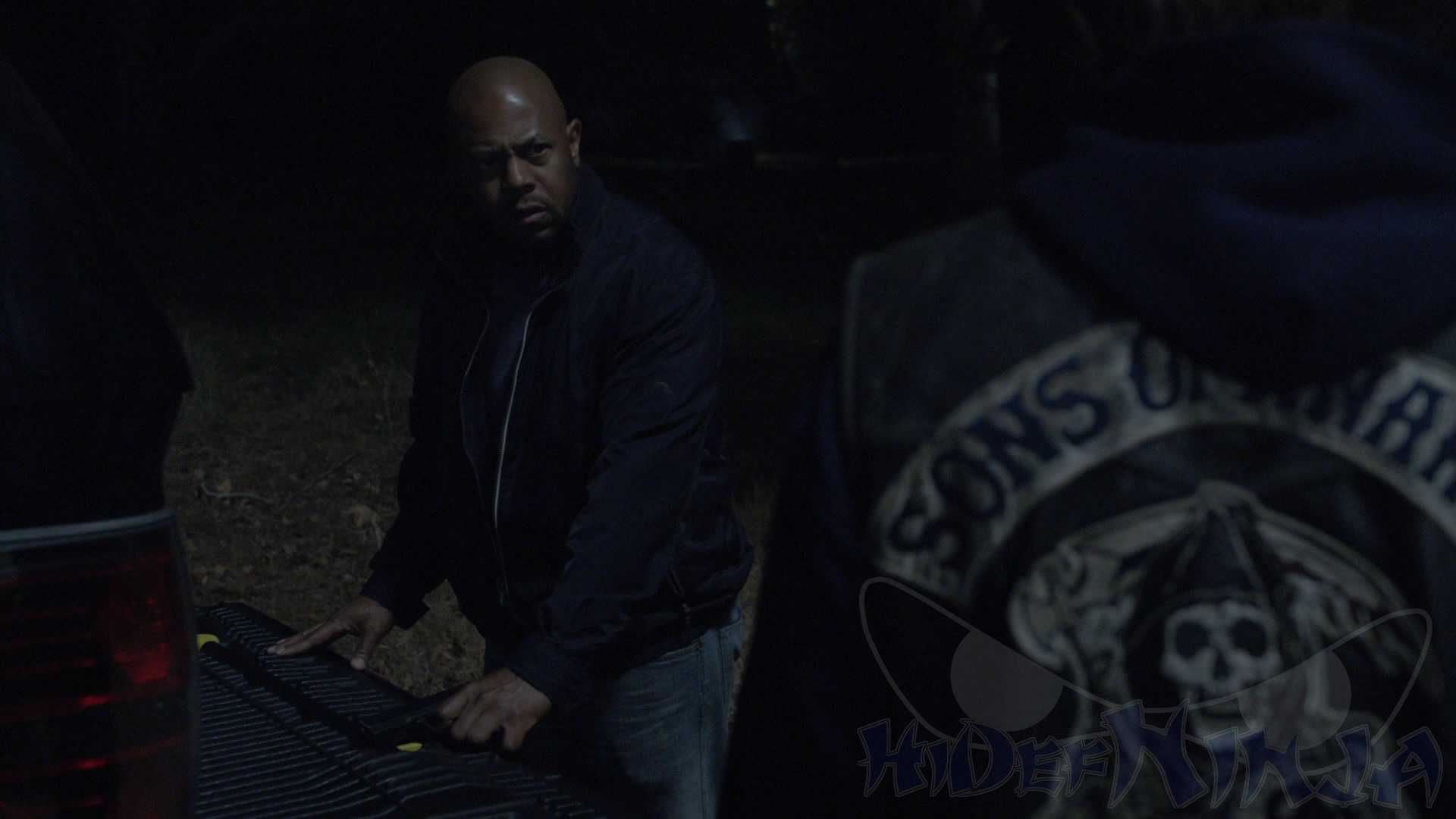 This 3-Disc set comes with a whole load of extras, from crew commentary on episodes to gag reels, a fan appreciation piece, an interview with Kurt Sutter on the writing of the show to deleted scenes. For fans of the show, there is certainly something to find here. A number of these small features give us some great insights to what goes on behind the scenes and just how much fun the entire Sons of Anarchy crew seems to have with each other. All in all, a great set of supplements to accompany a great season of this show.

Sons of Anarchy is escapism at it's finest, and – in my opinion – most definitely up there, among the best shows of the past decade. Granted, it's not for everyone, but for those looking for a solid show that allows you to experience a sense of brotherhood and loyalty among men whom are bound to each other and are willing to do what it takes to keep their MC brothers alive and well, SoA is a great choice. The writing is clever, the gratuitous violence is brutal and hard-hitting, the show looks and sounds fantastic, and the ensemble cast is as solid as it gets. Oh, and did I mention the soundtrack is absolutely phenomenal?