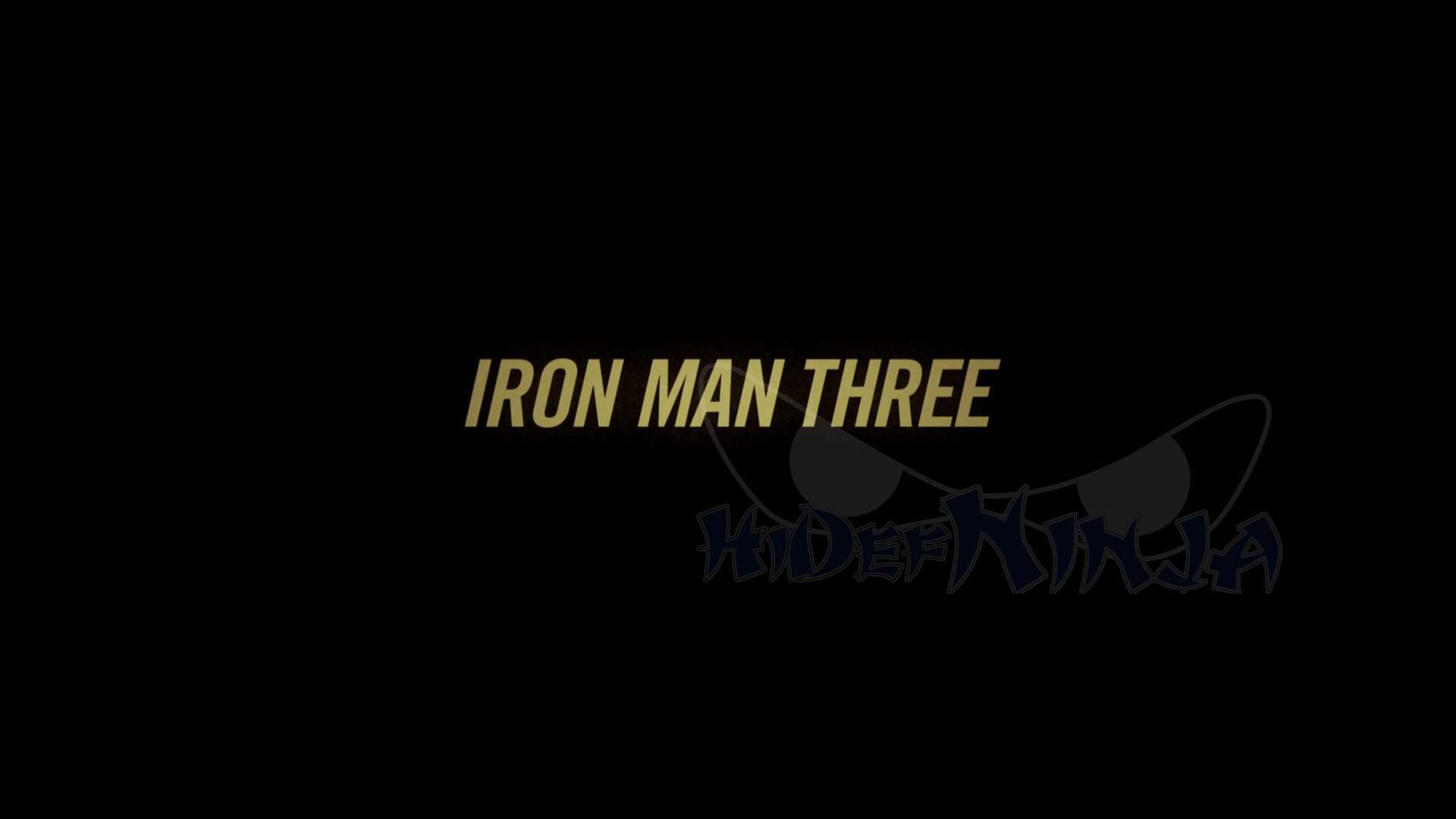 The uneven Iron Man 3 looks and sounds amazing on Blu-ray in this excellent home release.
Marvel Studios is clearly in the driver's seat these days, generating an amazing buzz with its announcements and roll outs of their superhero films and television projects. After 2012's brilliant The Avengers, the studio known for Captain America, Thor, The Incredible Hulk, and now Guardians of the Galaxy and Agents of S.H.I.E.L.D. have an impressive lineup that would make George Lucas envious.  Simply put, Marvel has changed the way we watch movies, now and forever.  Few waited around until after the credits pre-2008 when Iron Man first debuted; now, we hope other franchises get the hint.  They have defined the connected universe, making each of their releases almost like chapters from their comic books.  Miss one, and you might miss something special.  Unfortunately, Marvel missed the boat with the uneven and perhaps controversial Iron Man 3.  Its arrival this week onto Blu-ray looks and sounds amazing, with enough special features to keep even the largest comic book detractors happy.
As billionaire Tony Stark (Robert Downey, Jr., Sherlock Holmes series) adjusts to life post-Chitauri/Loki, his world has been turned upside down: he suffers from PTSD and anxiety attacks, trying desperately to build enough versions of Iron Man to combat every situation. His Malibu chick-pad has become a vault for dozens of armored avengers, including the Mark XLII, which can assemble just by the movement of Stark's hand. His girlfriend Pepper Potts (Gweneth Paltrow, Se7en) doesn't realize just how bad Tony's condition has become until a nightmare resurrects the suit in their bedroom. Meanwhile, a bin Laden-esque terrorist known as The Madarin (Sir Ben Kingsley, Lucky Number Slevin) has been blowing up locations throughout America by bio-engineering injured soldiers with an unstable concoction known as Extremis. When one of their 'assets' is detonated, the surrounding victims become seared as shadows to the wall. It's an unsettling reminder of the effects of the atomic bombs of World War II, and The Mandarin uses it and the hapless media to perfection. But when Stark's bodyguard-turned security chief Happy Hogan (Jon Favereau, Swingers) is seriously wounded after an attack at Mann's Chinese Theater, Stark challenges The Mandarin, who responds by blowing up the mansion. Left to repair his prototype suit in Tennessee (the location of the last attack), Stark enlists the help of former one-night stand and scientist Maya Hansen (Rebecca Hall, The Town), who suspects her boss at Advanced Idea Mechanics Aldrich Killian (Guy Pearce, Lawless) is bin league with The Mandarin.  Together with his old buddy James Rhodes (Don Cheadle, Ocean's Eleven) – whose War Machine has been rebranded 'Iron Patriot' – Stark must reinvent himself while keeping US President Ellis (William Sadler, Shawshank Redemption) from the clutches of Killian's top assassin Eric Savin (James Badge Dale, The Departed).
There's a lot to like about Director Shane Black's efforts here, and some really big misses as well. The Kiss Kiss, Bang Bang director weaves a decidedly darker version of Tony Stark as a man haunted by New York and who starts to question whether he can be the cocky superhero any longer. Black, first known in Hollywood for his writing of Lethal Weapon, teams up relative newcomer Drew Pearce to deliver a character-driven, action-packed affair with some amazing lapses in logic.  There's the attack at the mansion that should have been thwarted by 'The House Party,' as well as the 'rebranding' of War Machine into Iron Patriot.  That was never a part of the comics, with Patriot owned by Oscorp's Norman Osborn.  But the reveal of The Mandarin is perhaps its most obvious and worst sin.  To suggest that the nemesis of Tony Stark is a staggering puppet, incapable of putting three words together due his medicated lifestyle, defeats any action or tension that Black had made an incredible effort in building.  Those messages from The Mandarin are some of the film's best, and perhaps some of the best filmmaking of the franchise.  Instead of a build-up resulting in one of the most enjoyable thrillers of 2013, you devolve into a series of action sequences and funny one liners that shift the movie into mindless summer boredom.
That being said, I still enjoyed the movie for more reasons than I hate it.  Downey is hands-down the best part of anything he touches, and Stark shines once again as the futurist out of his element. If his world revolves around making cool stuff, it's Downey's performance that makes that stuff go sexy fast.  His chemistry with Paltrow has always been a mix of pitch-perfect and old couple crassness, with the result providing a welcomed dose of comedy at the right times.  Cheadle finally seems comfortable as Iron Patriot, in no small part to his long screen time with Downey in Act 3.  Together, they feel like old friends about to be engulfed in a nasty bar brawl; yet it suits this duo quite well, proving Downey's brashness and Black's style can work seamlessly.  A-listers Guy Pearce and Kingsley roam the canvas without letting their performances overshadow everyone else, blunting the throat punch we're given regarding The Mandarin.  Composer Brian Tyler (Transformers: Prime) finally gives old Tin Head a worthy theme and lets it ride throughout the picture like the proud stallion that it is.  Its story of renewal and redemption is too powerful to ignore, including a finality that might put-off fans hoping to see Downey in future editions.  Black does the series right by effectively tying up almost every loose end, proving that Marvel isn't afraid to rip up what we know about its characters, even if some purists hate them for it.  They may have a point.
Iron  Man 3 rockets to home markets with an amazing 1080p MPEG 4/AVC transfer that's among the best this year.  This is by far the best that Iron Man has ever looked on screen, with a crispness and color that will make fans proud.  The reds and oranges of Stark's Mark XLII are impressive without being over-saturated, while the blues of Florida's water and clouds are vibrant.  Blacks are never crushed and shadows transition very well as Tony Stark's universe bids us a fond farewell.  Clarity is amazing, with dents and scratches in the armors readily apparent, the glean of Air Force One on display, and the detail on clothing fine and sharp.  And yet there is a great grainy and filmic quality to the print, which our Plasma set up absolutely loves.  Human elements of hair, sweat, blood, and other facial features look life-like, while edges and lines are never subject to enhancement.  I really couldn't find anything wrong with this transfer, which included no aliasing, banding, or artifiacting, including the supplemental content as well.  Congratulations to Paramount for excelling at this transfer.
The jarring Master Audio 7.1 surround track for Iron Man 3 is every bit as good as the video, thundering its way through the film in every scene.  Let's start with the forward speakers, which separate the sound flawlessly, especially as Iron Man and Iron Patriot fly from left to right.  Most of the sound here is a combination of dialogue, effects, and music which serves the lossless track well especially during spoken scenes.  That portion, isolated in the center channel, is always clear without forcing the listener to play The Remote Game to hear.  As we move to the surrounds, our 5.1 set up lavishly fills in the gaps, presenting a range of environmental effects such as wind, chatter, camera snaps, and other items.  There's never a 'quiet moment' for the rears, a result of the 7.1 being mixed down.  Sometimes, a mix like that can get out of control, and ADR sneaks in.  Not here.  Finally, the LFE is absolutely roaring, thumping, and pulsing with activity, as if Stark's RT chest itself was powering it.  With a track that gets nothing wrong, Iron Man 3 is an incredible experience.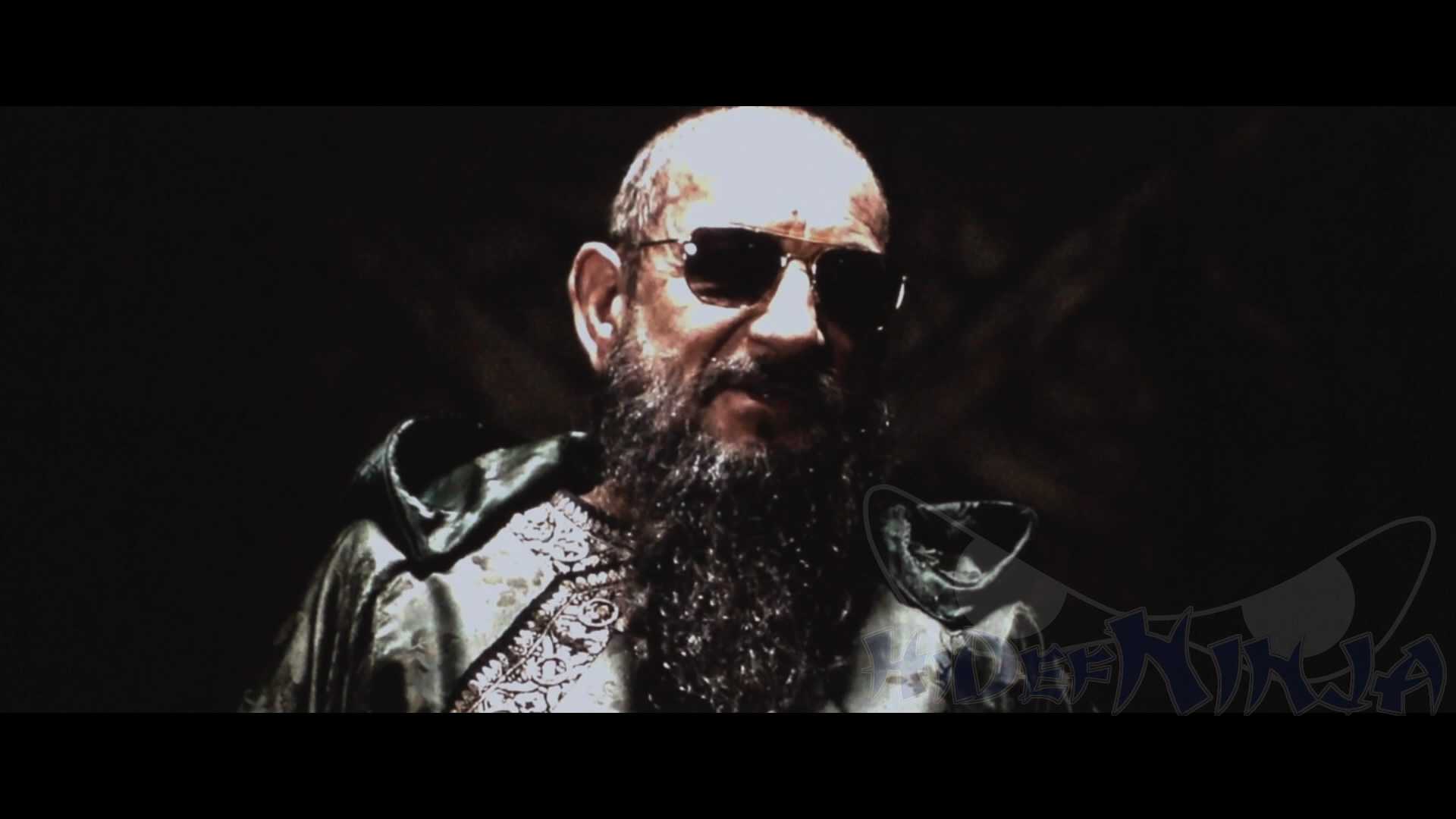 While not perfect, our supplemental features are nearly so, offering a diverse amount of behind-the-scenes content, and all presented in HD:
Restore the Database Second Screen Experience: As an alternative to the standard Second- Screen Experience, fans first must download Marvel's Iron Man 3: Jarvis app and then locate/scan a series of the encrypted images scattered throughout the movie and Blu-ray.  We did not have time to complete this, but we'll be sure to update our review once it's done.  For now, the process feels a bit time-consuming but we're hopeful that won't continue.
Marvel One-Shot: Agent Carter (15:23): The absolutely entertaining short features Captain America: The First Avenger's Agent Peggy Carter (Hayley Atwell) as she undertakes a mission against the wishes of her chauvinistic boss (Bradley Whitford).  There's some cameos and an end-credits scene, so stick with this until the menu returns.  You'll love the results.
Audio Commentary: Director/co-writer Shane Black and co-writer Drew Pearce give us an enjoyable rundown of the film's production.  There's a lot of witty humor and hilarious banter between them, as the duo run down everything from discussion of the editing process to their feelings about over-priced fashion.  There is also a good discussion throughout of the film itself, along with their reasons why they took The Mandarin in such a different direction.  After listening to it, I'm even less-convinced their decision was the right one, but credit them for trying to explain it.
Iron Man 3 Unmasked (10:59): A well-done BTS feature that offers a lot of great information from various sets.  It ends a little too soon, but it's a good introduction to the rest of the supplements.
Deconstructing the Scene: Attack on Air Force One (8:43): A fascinating discussion of how this scene was shot.  It's incredible to believe that most of the Air Force One rescue scene was shot in mid-air – with real air stunt people – and we learn about the absolute ingenuity which the crew employed in constructing it.  The entire process is deconstructed, and it's always fun to see the use of Pre-Viz in imagining the sequence.  I hope someone would make these available in their entirety.
Exclusive Look at Thor: The Dark World (1:53): Way too short, we get a nice preview of the Thor sequel.  The more we see of it, the more excited we get.  Time to bring Mjolnir back!
Deleted and Extended Scenes (16:20): Fans of alternate and deleted scenes will enjoy this collection.  You can see why much of it was wisely cut, but it's still enlightening to see what nearly survived.
Gag Reel (5:07): The team yucks it up while Paltrow surprisingly drops a nice F-bomb.
Sneak Peaks: Several trailers are included such as Thor: The Dark World and Heroes United, which is a Hulk/Iron Man animated adventure.  Luckily, everything here is Marvel related, from ABC's Agents of S.H.I.E.LD. to the LEGO Marvel Heroes video game.
Our evaluation copy only included the BD (no case), but based on descriptions you'll be able to buy a Blu-ray/DVD/Digital Copy Combo Pack as well as a 3D version.  We'll update this once the studio sends us the final version.  There are several versions available, both domestically and internationally.  European markets are selling a very nice embossed steelbook version, but only Walmart is offering exclusive behind-the-scenes content, a bonus Iron Man 3 Marvel comic and a gaming app.  Why American audiences continue to receive inferior packaging for American-made movies is beyond me.
Just because a film made $1 billion worldwide doesn't mean it's incredible.  Iron Man 3  has its issues but there's a lot to like about Shane Black's production.  There's apparently a 3:15 version of this film sitting in Black's hard drive, so it's hoped that Marvel Studios President Kevin Fiege will add it to the imminent Phase Two set.  For now, we'll have to be happy with this one, which sports amazing video and audio.  The supplements satisfy and prove that for the debate about the end result, Marvel's heart is really a Tony Stark Arc Reactor.  Iron Man 3 is rated PG-13 for adult situations and has a runtime of 130 minutes.
Discuss this review with fellow HDN fans on Facebook. On Twitter, follow us at @HidefNinja, and follow author Matt Cummings at @mfc90125.