"Just remember, if you look in the face of evil, evil is going to look right back at you."
I knew nothing of the Academy Award winning series, American Horror Story prior to watching the second season, aptly titled Asylum. I really did not know what to expect to be honest. Once I started the series, I was perplexed. Adam Levine was cast as a character in episode 1. I was thinking, since when did Adam Levine become an actor and this can't be that good if he's in it (no offense to the Adam Levine fans out there). Even though the word horror is included in the title of the series, I wouldn't classify this edition of the show scary. Over the 13 episodes I experienced, I may have only jumped once or twice. I found the plot to be excellent though, and as the series went on, it gathered my interest more and more. Asylum was extremely entertaining in a sick, twisted, perverted kind of way.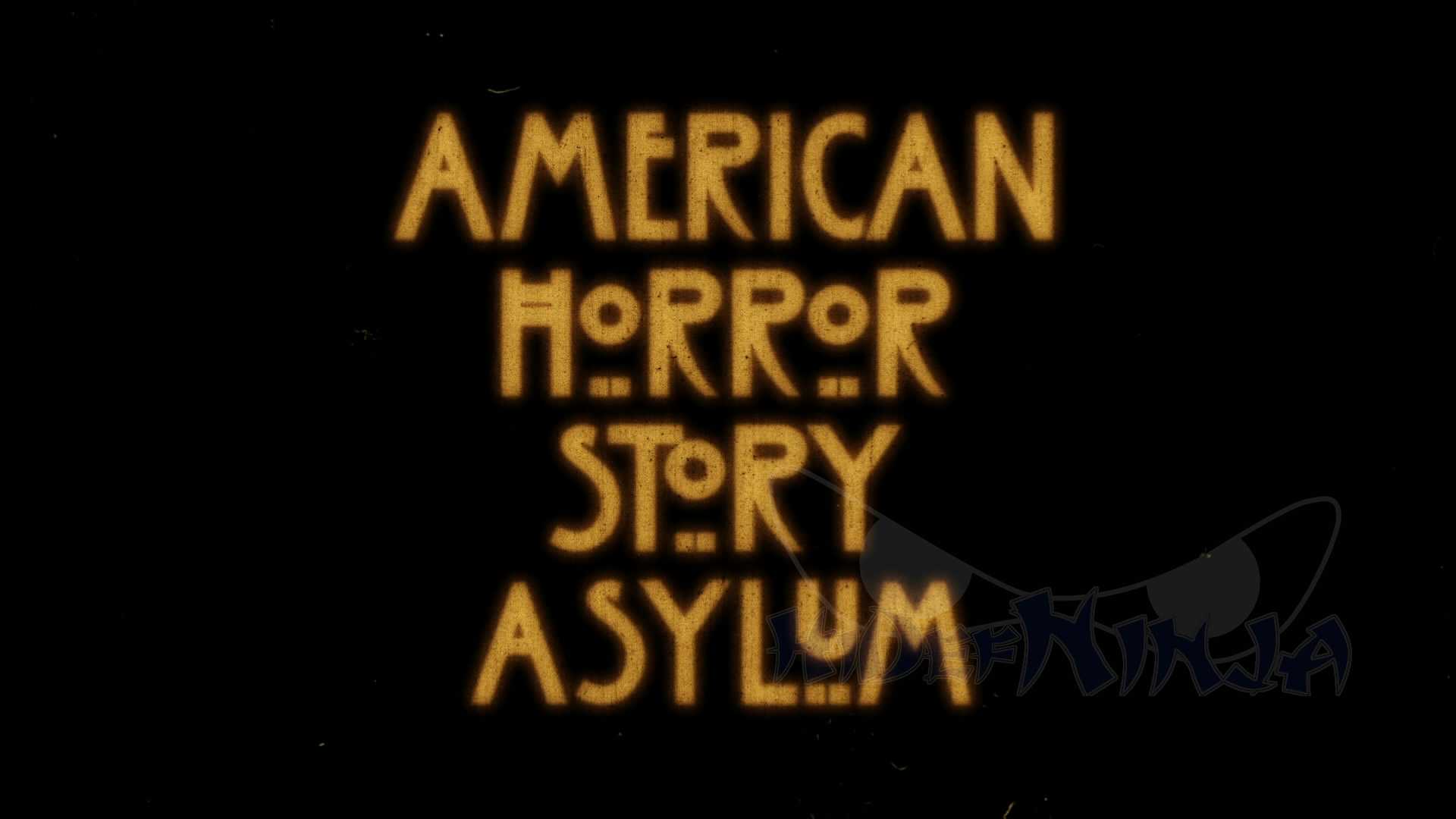 A tainted nun, a Nazi doctor, a Santa Claus serial killer, and aliens are just some of the characters and figures that we experience in Asylum. For the most part, the story takes place in the 1960's, in the Asylum of Briarcliff Manor, run by the Catholic Church. Briarcliff was used to house highly violent criminals responsible for murder and other crimes. One of the most notorious serial killers, Bloody Face was committed to Briarcliff Manor. Bloody Face is somewhat of a borrowed idea from the Texas Chainsaw Massacre movies. I say this because he is obsessed with killing his victims, skinning them, and wearing a mask of their faces during his crimes.
Briarcliff Manor Asylum was run by Monsignor Timothy Howard (played by Joseph Fiennes). The most interesting character in my opinion was played by Jessica Lange. She played the head nun of the asylum, Sister Jude. Jessica Lange's portrayal of Sister Jude was top notch. She had a laundry list of personal issues, yet you could not help but like her. She was strong and powerful in her position as a nun. What I liked about her was her sense of realism. She was not your typical nun. She was human, not just part of the clergy. Jude was responsible for the oversight of the inmates of Asylum. She kept the order of Briarcliff, by instilling fear in the entire ward. She would eventually be put through the biggest test of her life during her tenure in Briarcliff, one that was more trying than she has ever experienced in her life, prior to becoming a nun.
A young journalist named Lana Winters (played by Sarah Paulson) comes to Briarcliff Manor upon hearing that the notorious Bloody Face was being committed. Her sole intent was to cover a story on him, so she could gain notoriety as a journalist. What she got from her visit to the asylum was much more than she ever bargained for, as she becomes a central character in the unfolding of the story of Bloody Face. Some other characters worthy of mention are both the science piece in the science vs. theology aspect of the asylum. Dr. Oliver Thredsen is played by Zachary Quinto. I found his character the second most enjoyable due to the complexities of the character. He is a psychiatrist at the ward who takes on the belief that behavioral modification therapies can correct the psyche of the inmates at Briarcliff. Dr. Arthur Arden played by James Cromwell is the medical doctor of the facility. When a re-incarnation of Anne Frank (yes you read that correctly) played by Franka Potente is committed to the asylum, she exposes him as a former Nazi doctor. He saw the inmates of the asylum as nothing more than scientific experimentations, upon where he could test his theories. There is much more than meets the eye with both the characters played by Zachary Quinto and James Cromwell.
By large and far, my favorite episode was episode #6. It is the origin episode and it gives you more insight into an interesting complexity that I briefly mentioned in the review, science vs. theology. I found this an interesting contrast throughout the series. Where does evil come from? What gives people salvation? Dr. Oliver Thredsen believed science gave him salvation, as it helped him understand his weaknesses better. However, I could argue that religion may have given him salvation as it could have helped him understand compassion better. This episode also shed light on the corruption of the church. Throughout the series, you cannot help but think the church is corrupt after viewing the events that unfold. For example, the Monsignor Timothy Howard is well aware of Dr. Arthur Arden's sick, perverted exploits in the name of science. He even went as far as killing one of his patients in order to cover Arden's tracks. That is the definition of corruption.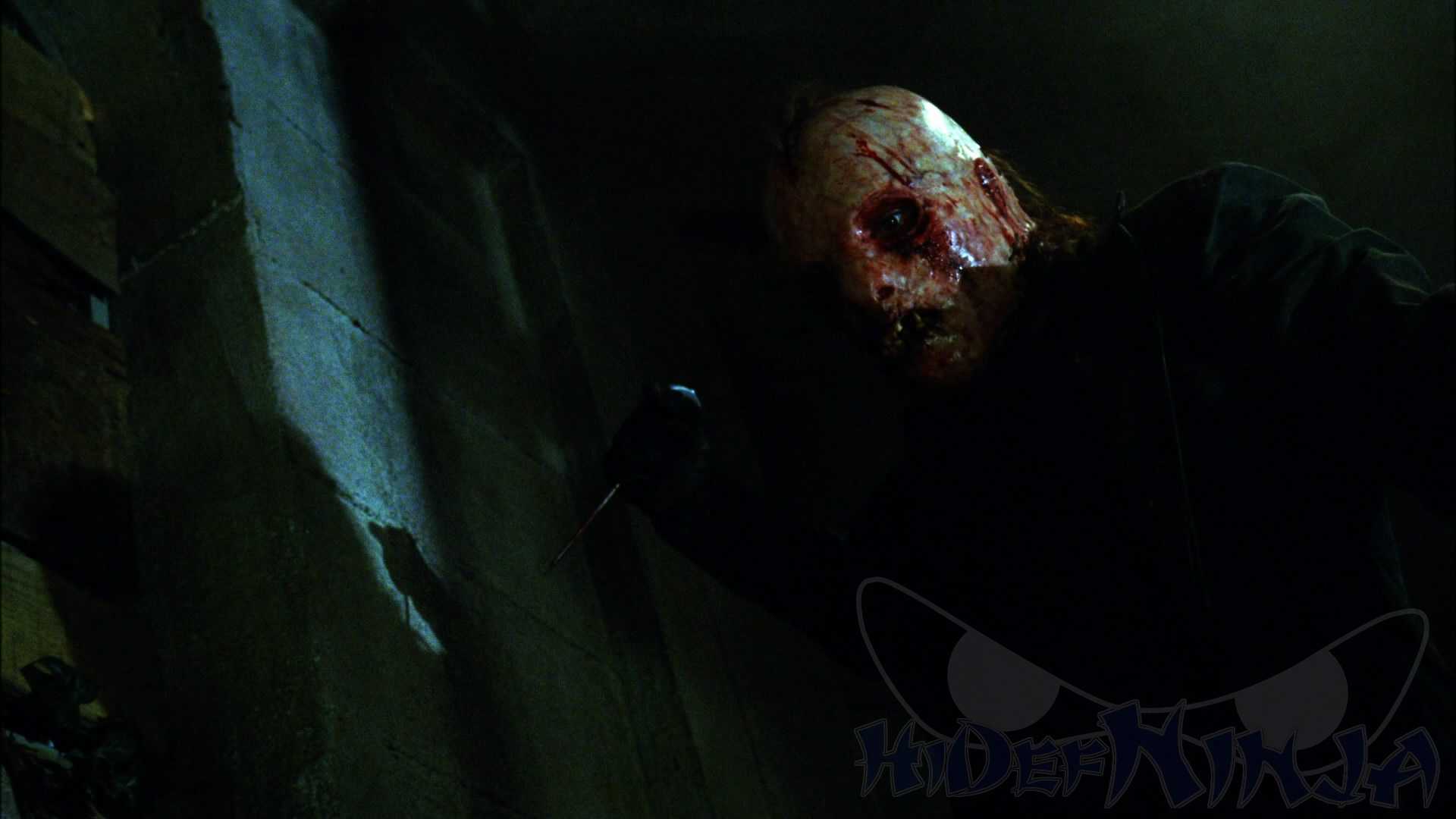 American Horror Story: Asylum is brought to us on an MPEG-4 AVC transfer, framed with an aspect ratio of 1:78:1. I found the picture quality to be somewhat dull, grainy and washed out. Briarcliff Asylum is a dark place with some dark minds, so I believe the aim was to match that the picture quality with that theme. I believe it was represented accurately. Flesh tones were on cue, and when a color like red was shown on Sister Jude, it stood out and was symbolic.
Asylum uses a DTS-HDMA 5.1 audio score that is very dynamic. It sounded excellent. Since this is a heavily dialogue driven series, the front speakers get a good workout. Even at lower volumes, I still had an easy time hearing the voices of the characters so the score is configured properly.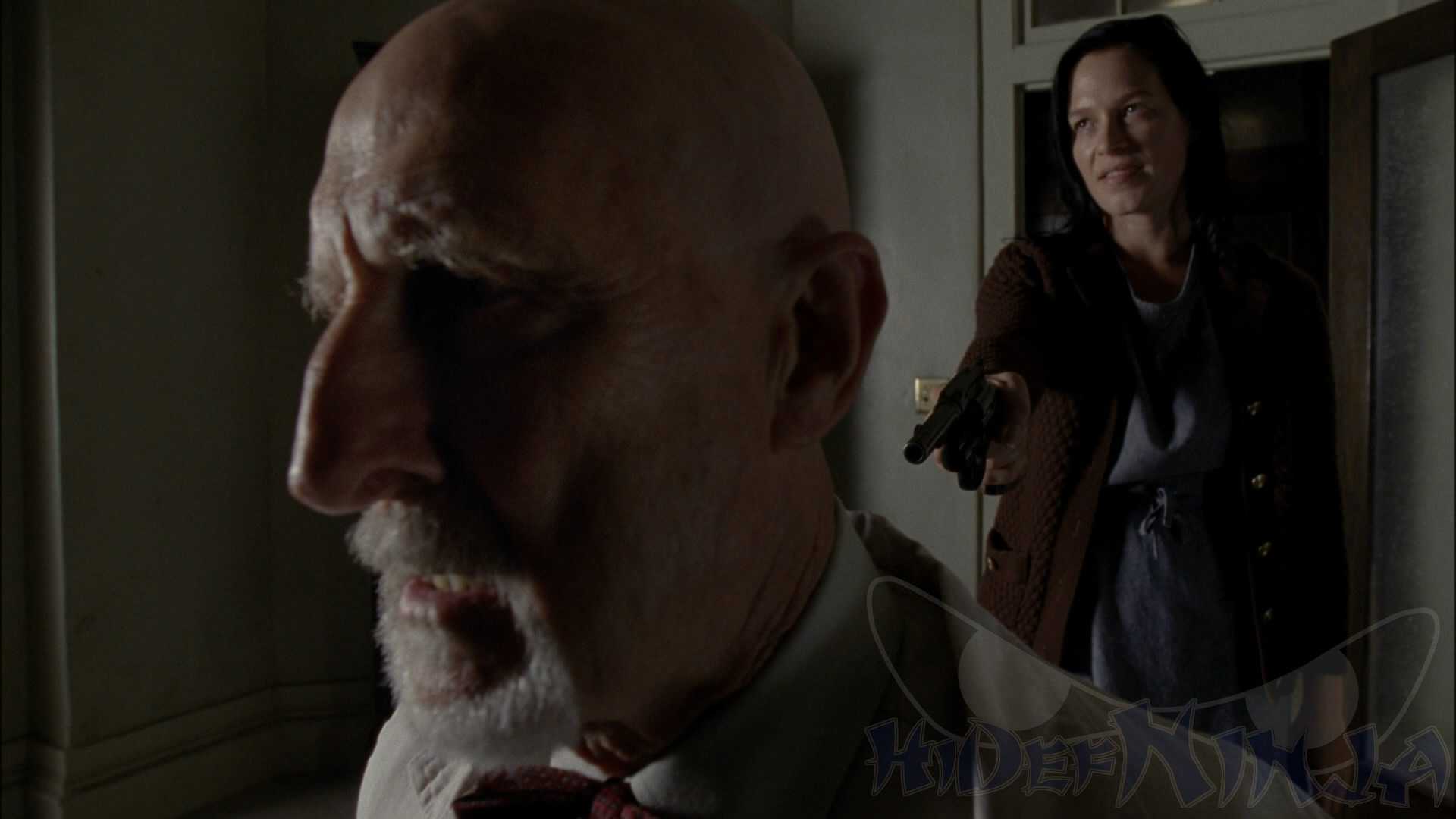 Some of these supplements are pretty hearty, and they give a lot of insight behind the making of the show. Some though, are lackluster and I question there need.
-The orderly-You're taken through the eyes of a guest that is being shown a tour of Briarcliff Manor by an orderly. The orderly gives you a brief bio of some of the main characters and shows you rooms and cells in Briarcliff. I found this an un-necessary special feature.
-What is American Horror Story: Asylum?-The cast and crew discuss themes touched on in the show like science vs. religion, church corruption, sexuality, and their experiences playing their characters. The cast and crew talk about the uniqueness of American Horror Story as there are no other shows where the cast play different characters from one season to the next. This was a very interesting feature.
-Welcome to Briarcliff Manor-The cast and crew discuss the realism and terror of the set of Briarcliff Manor. They discuss their favorite sets, and the work behind creating the Asylum. The color coordination of the inmate's wardrobe to the choice of décor and decoration are discussed. Some of the crew mentioned that they were uncomfortable being on the set too long because it was that creepy. I found this feature interesting as well.
-The Creatures-Make up and costume crew discuss the work put behind makeup of the characters. Arden's scientific experiments kept the crew on their feet the most due to the level of makeup required. The making of Bloody Face's mask is discussed and even an explanation of what the mask means is given. This was also an interesting supplement.
-Deleted Scenes-Only a handful of deleted scenes are shown. On was a little terrifying and could have been kept. I see why the others were omitted. Not a great supplement.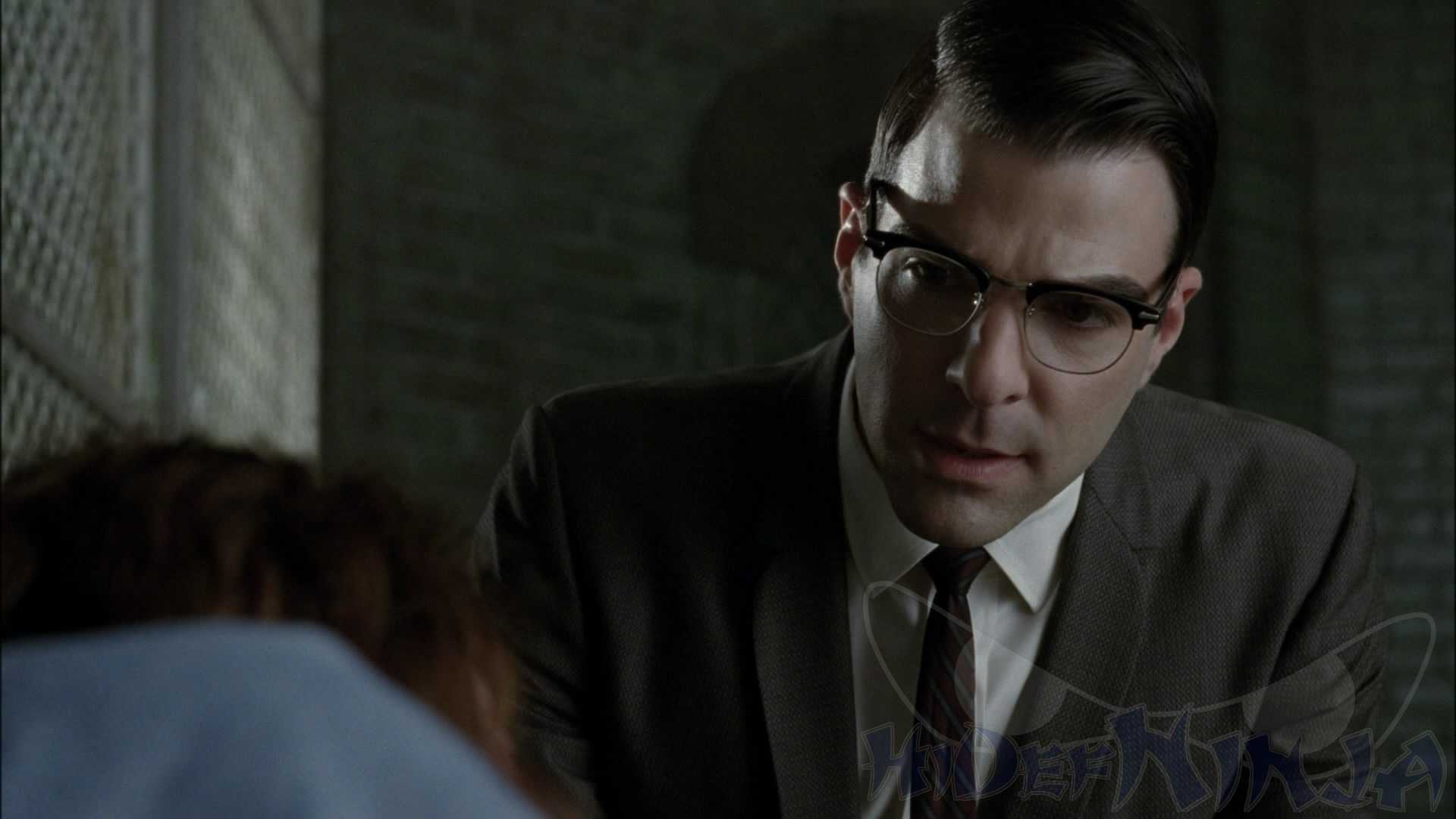 My final thoughts for American Horror Story: Asylum are, you need to see it to believe it. There is so much more going on in the series that I did not highlight here, considering I want to preserve the plot for those of you who have not seen it. The end completely shocked me. I had no idea what was going to happen. Like I mentioned, this series continued to draw me in as it moved forward. I could not wait to see what happened in the coming episodes. I highly recommend this to anyone, regardless if you are a fan of the franchise or not. It was that good. Most of the special features were very well done as well, adding some background to the show. American Horror Story: Asylum comes in a 3 disc set, housed in a nice slip case. I recommend renting this or buying it if you're a fan.