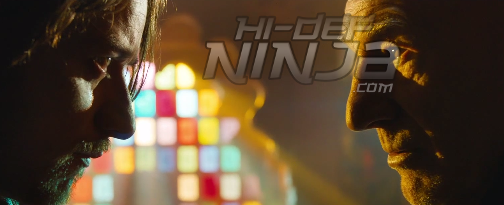 After celebrating TRICK 'R TREAT last night with his pal Michael Dougherty, Bryan Singer's return to the X-Universe was revealed this morning as the first trailer for X-MEN: DAYS OF FUTURE PAST went live online (watch it below and then sound off with your thoughts).
Singer hasn't directed an X-MEN film since 2003's X2: X-MEN UNITED, so fans were weary of what to expect with this new flick. Personally, I think it looks phenomenal! X-MEN: DAYS OF FUTURE PAST challenges itself with the rather interesting experiment of combining the cast of the original X-MEN films with that of X-MEN: FIRST CLASS and I'm certainly intrigued. Not only that, but we'll live-action Sentinels, Peter Dinklage sporting a Tom Selleck moustache, Wolverine hopping through time like the Terminator (hopefully he'll stay clothed) and so much more. And let me just get this out of the way now: I may be one of the few, but I never get sick of seeing Hugh Jackman as Wolverine.
In the film, Patrick Stewart's Professor Charles Xavier and Ian McKellen's Magneto have led the X-Men into war against a new mutant threat and it seems like the only solution is to send Wolverine back into the past to gather the assistance of James McAvoy and Michael Fassbender's younger Xavier and Magneto, respectively. The premise seems like one that'll throw average filmgoers' minds for a loop, but I can't wait to see how it pans out.
The latest X-MEN film stars Jackman, Stewart, McKellen, McAvoy, Fassbender, Halle Berry, Anna Pacquin, Jennifer Lawrence, Ellen Page, Shawn Ashmore, Nicholas Hoult and Dinklage as Bolivar Trask. It was penned by Simon Kinberg from a story by himself, Matthew Vaughn and Jane Goldman.
X-MEN: DAYS OF FUTURE PAST opens May 23rd, 2014.
~K