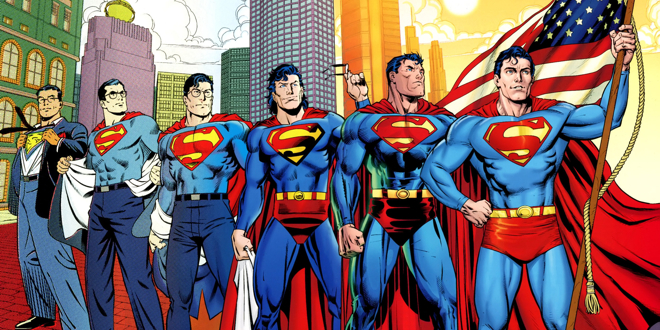 This year marks the 75th anniversary for Superman. He is arguably the most recognizable characters in comics ever and at NYCC this year, a panel was put together comprised of contributors to the DC Universe from all media.
To make the article easier to follow, I've color coded the attendees as follows:
Gary Miereanu: Moderater
Dan DiDio: DC Comics co-publisher
Molly Quinn: who has voiced Supergirl
Mike Carlin: who has been involved in many of the animated projects
Paul Levitz: who is a writer/editor/executive
Bruce Timm: the artist.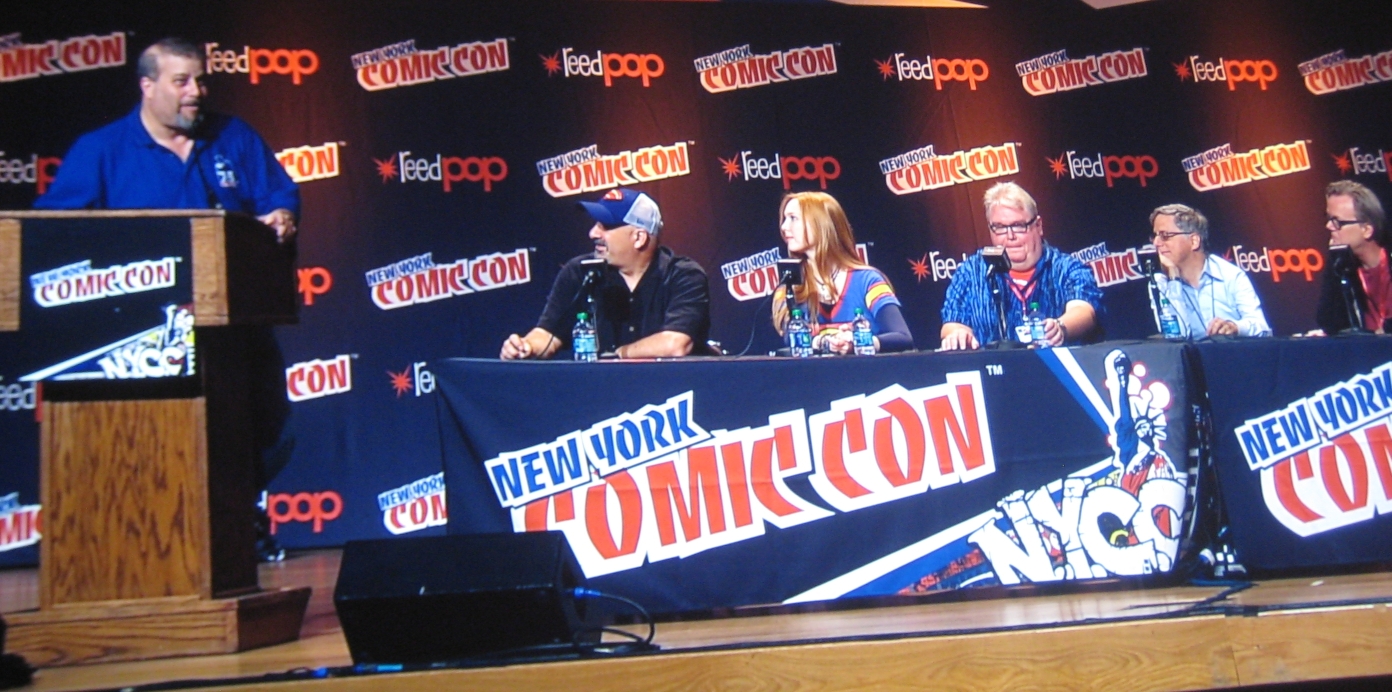 ---
The first thing we were able to see is from the Man of Steel Blu-ray releasing on November 12th. It was a clip from a featurette talking with some of the people involved with the film and how important Superman is to them.
When asked about how Superman is redeveloped for the different media, Dan DiDio said, "When we were re-imagining him for the New 52, we talked for hours about this…It's the ultimate immigrant story, and that's the essence of the character."
Molly Quinn answered when asked about what draws them to the Superman character by saying "he's a perfect role model for humanity….he chooses good, even when it's the more difficult path. It's not about the super-powers, it's about the human condition." She feels that he has the unwavering goodness that is who he is.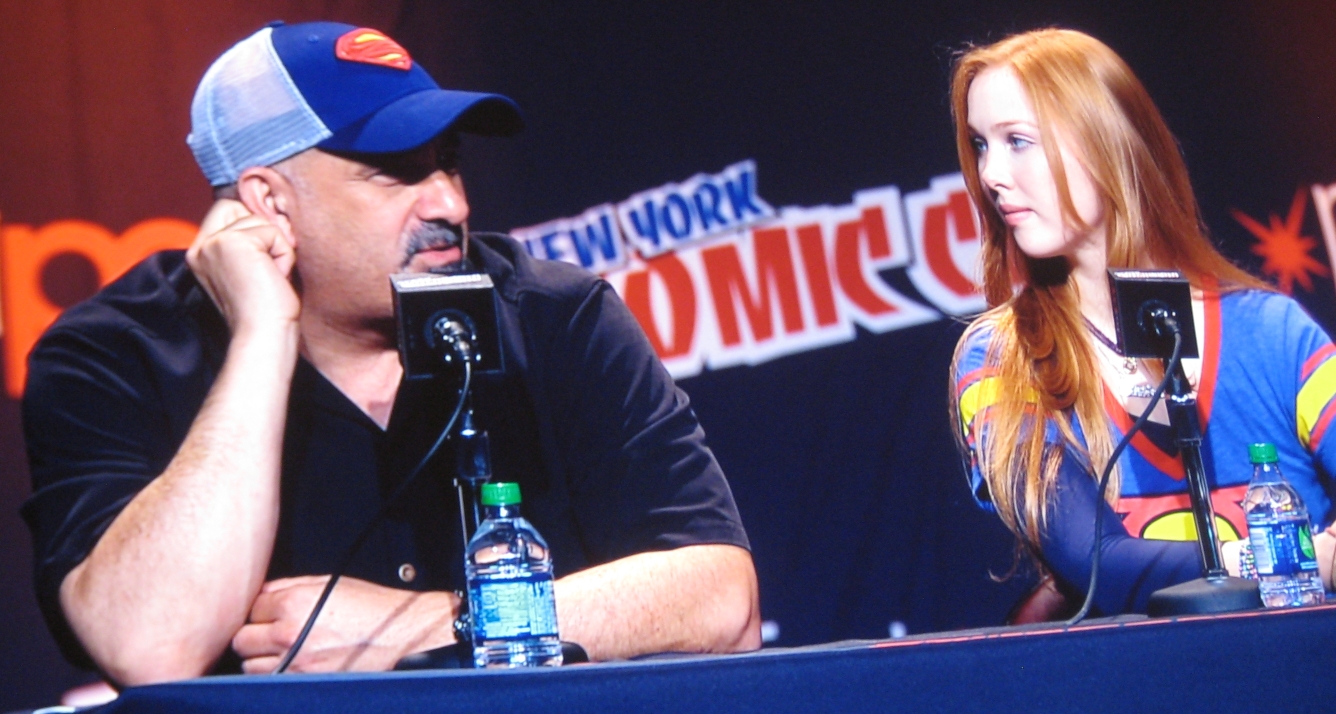 Mike Carlin's told us of his first experience with Superman was by his comic book reading mother, "I got my tonsils out when I was about two years old, and she gave me a pile of Superman comics to look at while I had ice cream. So Superman means ice cream to me!"
Paul Levitz referred to Superman as "the essential comic book character" and a Bruce Timm's was "…watching the black and white TV serials with George Reeves flying on screen."
"To me, he's always been there. My first Superman comic I accidentally took from the barber shop! It seems like he's always been part of my life, so now being involved in guiding his life is an amazing transition" DiDio confesses.
Miereanu asked where should people start with a Superman comic, and Quinn thinks "The New 52 Supergirl is actually a great introduction to her character and to the whole nature of those superheroes." Levitz added "I think people should always come in on the newest, current stuff," but he thinks the Dini/Ross Superman that's from the mid-nineties, is the where to start. For Bruce Timm's money, he recommends "All-Star Superman as his top choice."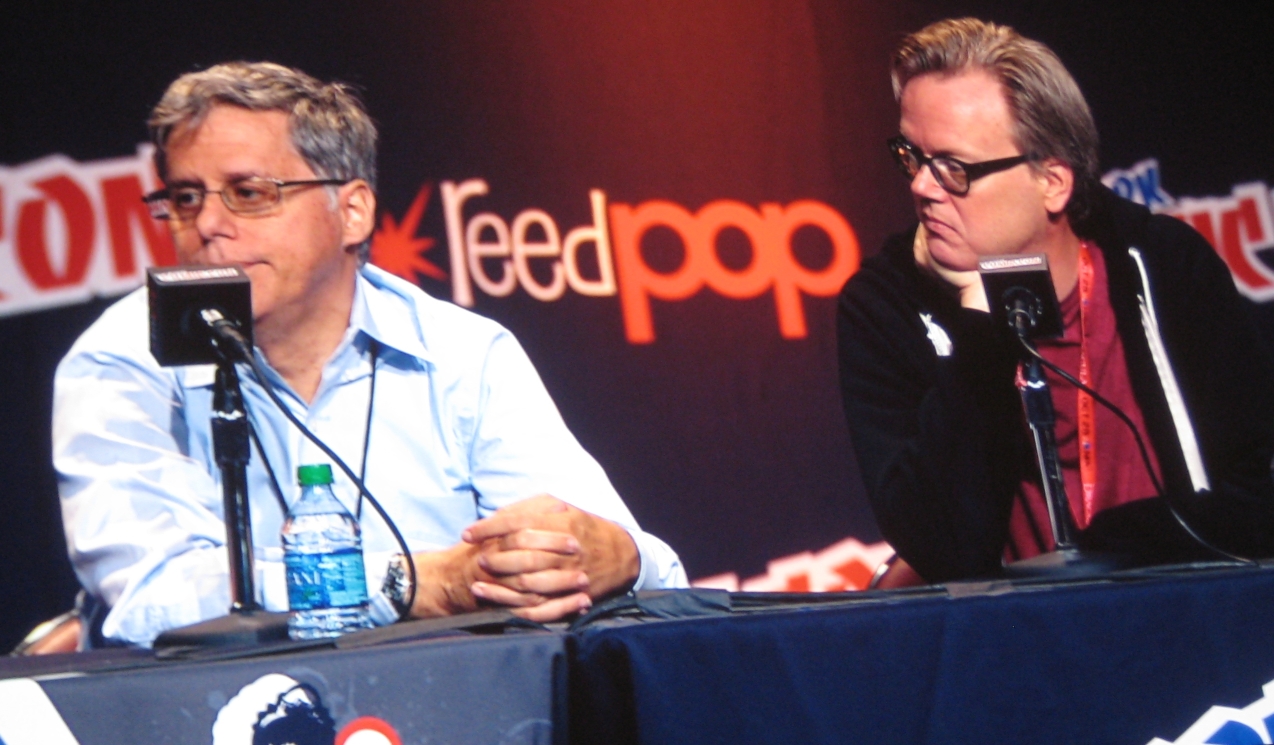 Another awesome treat that DC premiered was an animated short that's by Bruce Timm and Zack Snyder that'll also be on the Man of Steel blu-ray. The clip shows:
Superman runs off the cover of the original Action Comics #1, then moves through different art and changes over the year, coming off of comic book covers and panels as he interacts with classic characters from his 75 years, including his fight with Muhammad Ali, up to the New 52 and Man of Steel incarnation. As it finished, they played it again from the crowd excitement.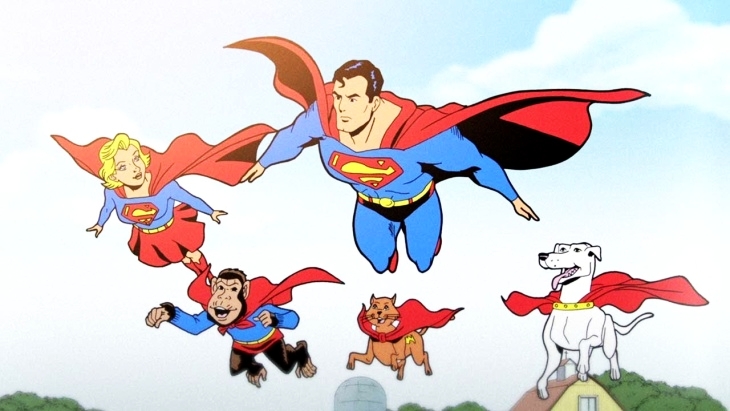 The amazing clip will also be airing on Cartoon Network's DC Nation. "It's loaded with Easter Eggs," said Timm "but the worst part was not being able to have everything. But we did try to throw in as many Easter eggs and artists that have made him who he is. It's 75 years of Superman glory."
One thing that I found incredibly interesting is that people have this bad perspective of his actions in the Man of Steel film. Superman was made into a killer at the end of the film. The image of Superman being a non-lethal protector isn't accurate. As it turns out, before the Superman serials in the '40s, he killed many criminals in the comics and had to be made cleaner when he became more mainstream. Going full circle to the New 52, this Superman may turn out to have to make the tough choices to kill if it means protecting the many. He is more of an act first, ask questions later type of hero.
The panel was very educating and perfect for the comic book fan. It was nice to hear from some of the people involved directly with the movies and comics. The new direction that they're going with the character is definitely cool and shedding some of his squeaky clean image. So make sure to let your local comic book shop know to pull these newer issues, things are looking to be very cool.