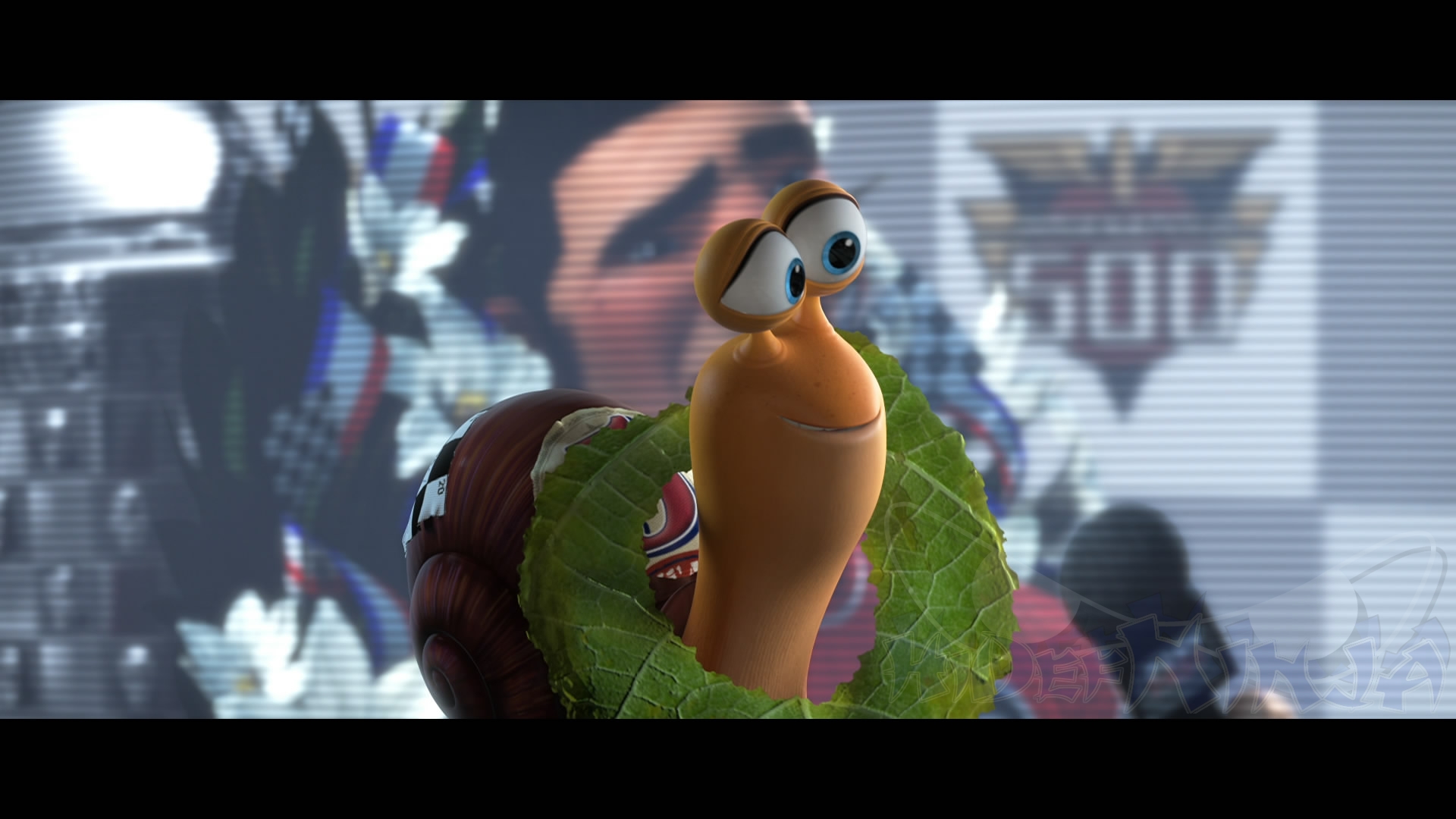 A garden snail named Theo AKA Turbo is obsessed with being the best racer in the world, mostly because of his idolized hero and Indy-500 Champion, Guy Gagné. He also wants to go fast and his brother Chet, is always having to look out for him. Unfortunately, Turbo almost has an accident trying to get the perfect tomato named Big Red in a race against a lawnmower and Chet ends up saving him. Upset about how the community sees him, he goes to a freeway overpass to watch traffic and makes a wish on a star. Well, the star ends up being a light on an airplane and gets knocked off of the railing on to a super charged dragster about to race. When the race begins, Turbo gets sucked into the nitrous-ported car that and he absorbs the nitrous to make him incredibly fast. He's now ready to live his dreams of being a racer.
The movie is director Davis Soren's first full animated feature and I would definitely say that it's a success. It's very funny with a lot of talented actors voicing the characters. I especially appreciate animated movies that can entertain me as an adult and not only for kids. This is something that Fox and Dreamworks have been successful in doing as since their earlier films. Ryan Reynolds voices Turbo and he does it without that overly forced voice that is like this "signature" thing. Paul Giamatti plays Chet, Turbo's brother, and he is a very good choice as an over cautious person. Michael Peña plays Tito and he's probably the best actor in the movie by far. His delivery of comedy and personality is so natural; it makes him perfect for the role.
Directors and cast
-Ryan Reynolds as Theo aka Turbo
-Paul Giamatti as Chet, Turbo's brother
-Michael Peña as Tito Lopez, a "Dos Bros" taco truck driver
-Snoop Dogg as Smoove Move
-Maya Rudolph as Burn, a snail
-Michelle Rodriguez as Paz, a car mechanic
-Samuel L. Jackson as Whiplash, the leader of the Starlight Plaza Snail crew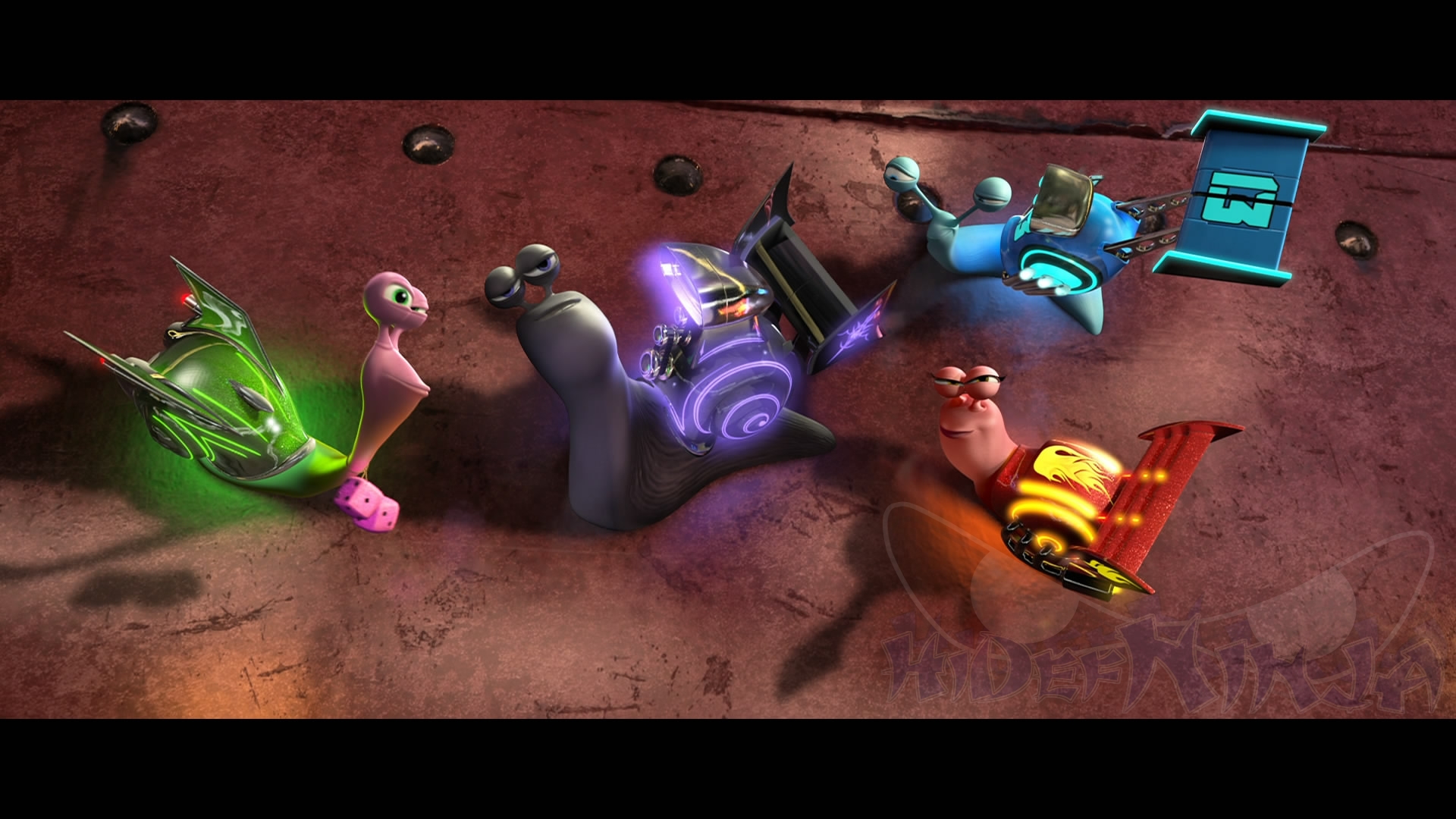 Turbo has a 1080p AVC transfer and it looks superb. From start to finish, the lines are clean and shows a lot of detail. The filmmakers made a ©used a wide spectrum of colors that makes everything so eye catching which is exactly what you want to see in an animated feature. The effect when Turbo would "charge-up" before going fast was very cool. In words, it's very had to describe the brilliance of how the colors make the characters leap off of the screen. Also the contrast is excellent with even color separation and rich blacks. This transfer is extremely well done.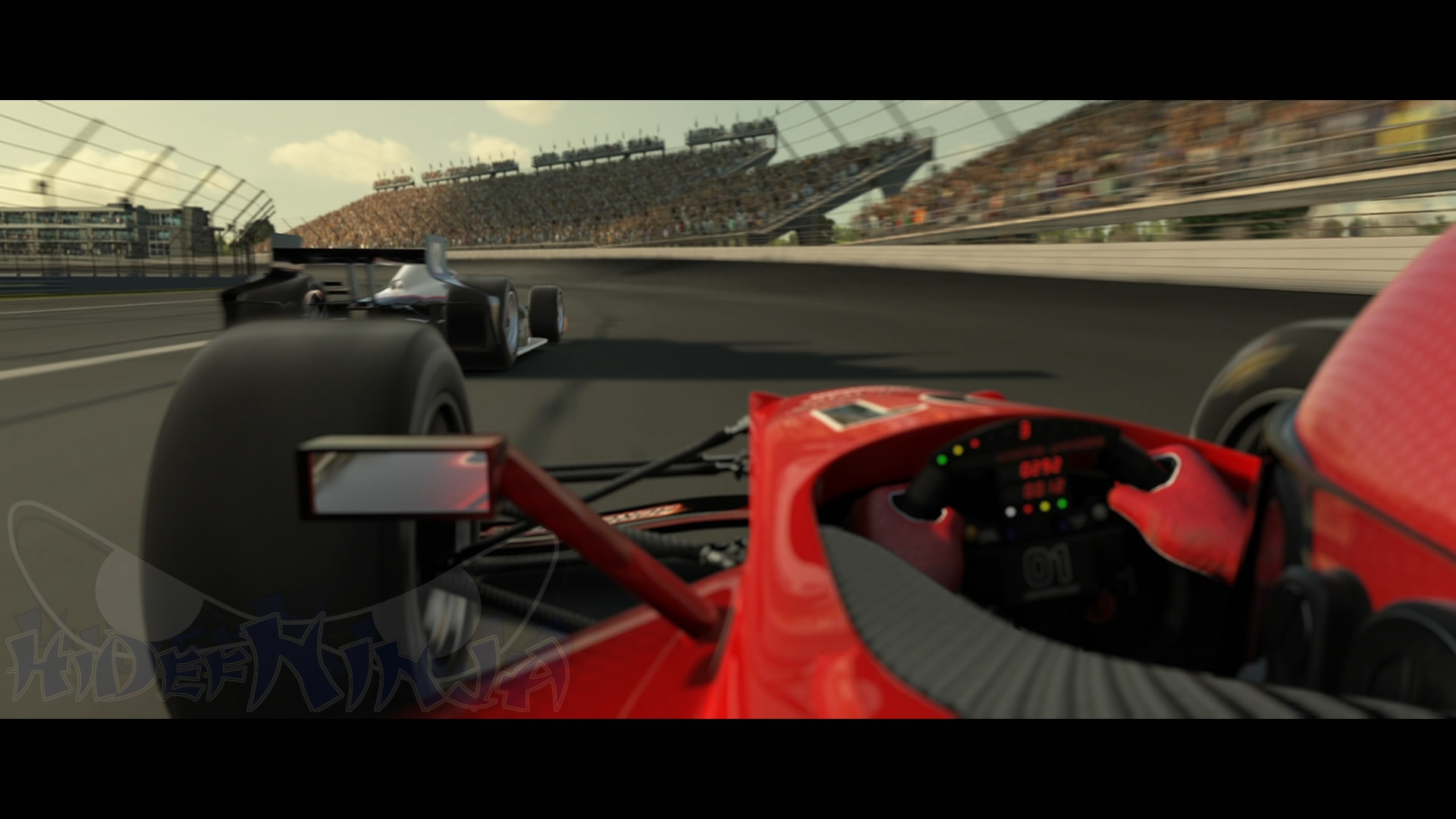 The audio mix is a DTS-HD Master Audio 7.1 and wow does it sound excellent. Like most racing movies, you want to have smooth channel movement from every speaker and Turbo does it with ease. The effects are separated from the voices and music for an even mix. The highs in the audio are perfectly pitched as well as the mids. The LFE is rich and heavy with an incredible presence. Also, by having the two extra channels, the ambient noise throughout the movie is superb. It a perfect mix with no notable issues.
There are a lot of bonus features on the release but there is nothing substantial about the making or production of the film like a featurette or even a commentary. I understand it's a kids movie and that's where the focus of the features are but maybe one extra for the adults wouldn't have hurt.
Supplements
Champion's Corner- this feature is a mock interview with Turbo that covers his racing as well as his hero in real life racing, Dario Franchitti, the Indy car racer.
Smoove Move's Music Maker- these are some music videos made out of clips from the film.
-Speedin'
-The Snail is Fast
-Back to Indiana
-Jump Around
-Let the Bass Go
-Eye of the Tiger
Team Turbo: Tricked Out- a short featurette showcasing the attachments on the snail racing team's shells.
Meet Tito — Deleted Scene- a short alternate scene of how Tito is introduced in the movie. The director says that it was his favorite alternate scene.
The Race — Storyboard Sequence- The clip for this scene shows how it was almost exactly reproduced from storyboards to screen. They even put the theatrical scene in the bottom corner.
Be An Artist!- Head of Character animation Dave Burgess shows the viewers how to draw the different characters in the movie.
Shell Creator- this extra allows the users to create and customize their own snail racing shells.
Turbo Theatrical Trailer- the theatrical trailer in HD
Sneak Peek- These are previews of Dreamworks movies/projects for TV and theaters. They include The Croods, Shrek the Musical, DreamWorks Dragons: Defenders of Berk, Turbo F.A.S.T., Walking with Dinosaurs, Epic, DreamWorks Dragons: Riders of Berk, Kung Fu Panda: Legends of Awesomeness, and Holiday Favorites.
World of DreamWorks Animation- These are a series of music videos made from other Dreamworks movies. They include Shrek, Madagascar, How to Train Your Dragon, Kung Fu Panda, and The Croods.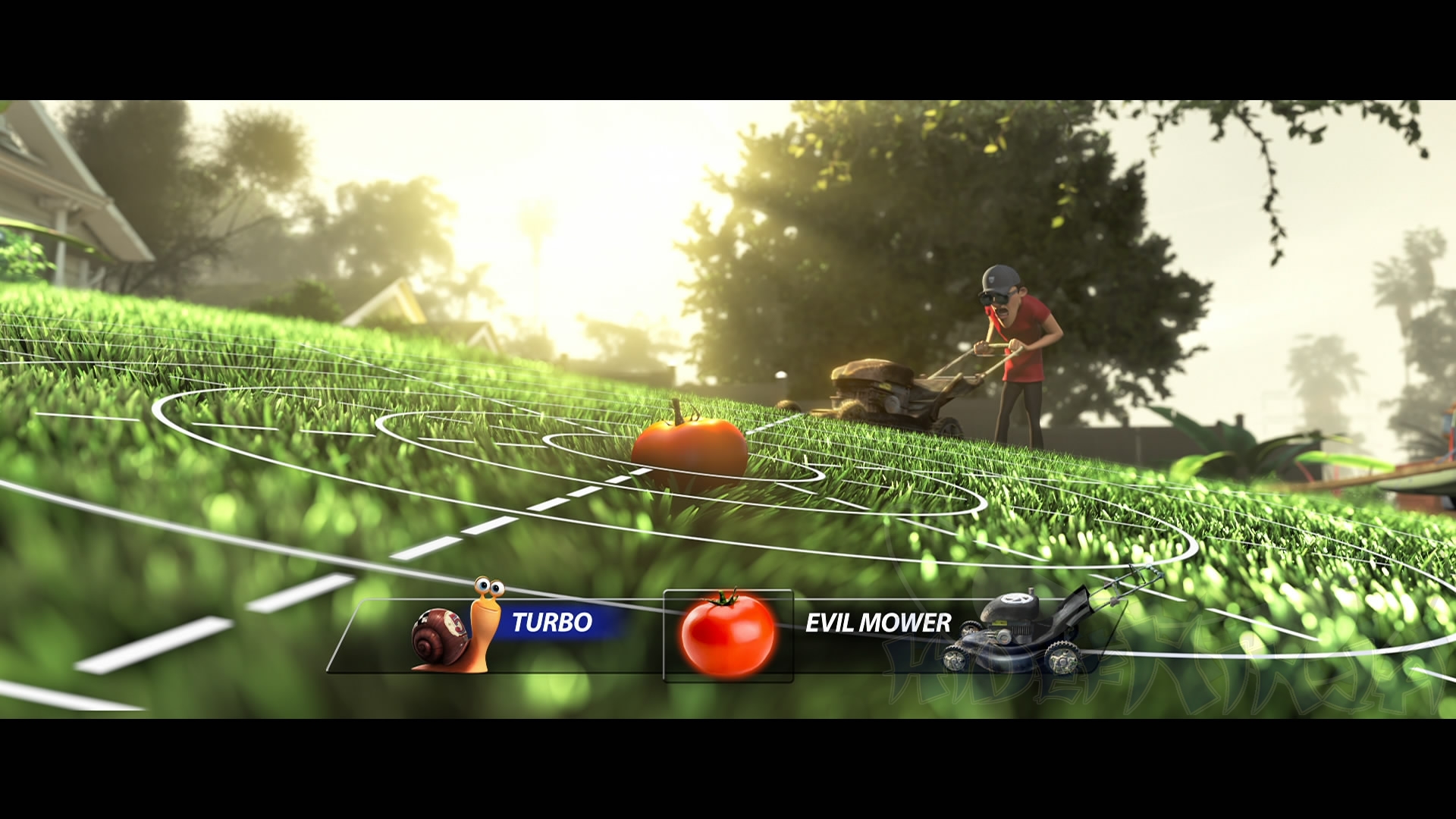 Disc Details
Includes the blu-ray, DVD and both the UltraViolet and iTunes digital copies are included.
Edition Ratings
Rated PG
Video Resolution
1080p MPEG-4 AVC
Audio Tracks
English DTS-HD Master Audio 7.1
Spanish Dolby Digital 5.1
French Dolby Digital 5.1
Portuguese Dolby Digital 5.1
Russian DTS 5.1
Estonian Dolby Digital 5.1
Thai Dolby Digital 5.1
Arabic Dolby Digital 5.1
Latvian Dolby Digital 5.1
Lithuanian Dolby Digital 5.1
Ukrainian Dolby Digital 5.1
Subtitles
English SDH
French
Spanish
Portuguese
Estonian
Latvian
Lithuanian
Russian
Thai
Ukrainian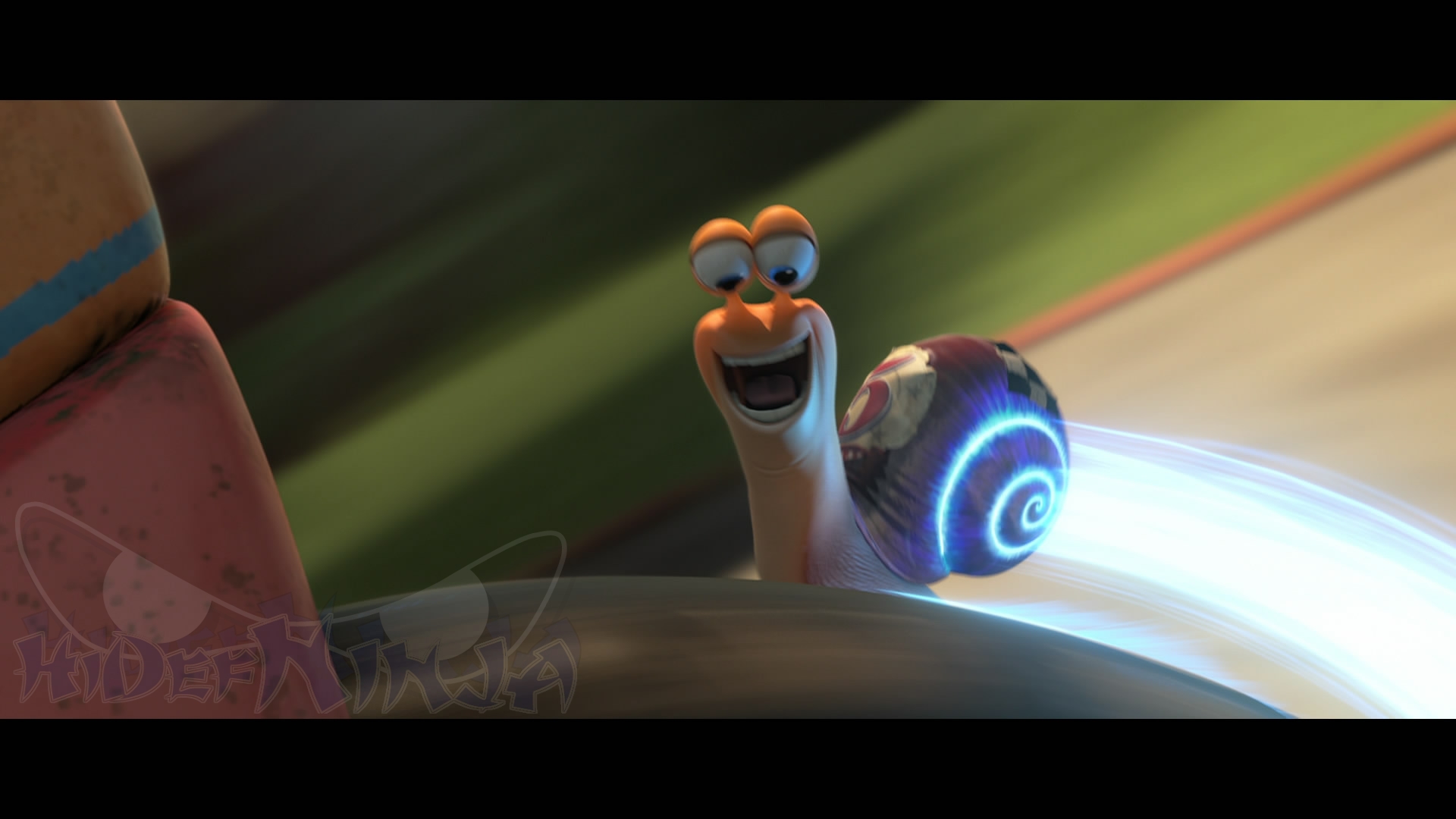 Bottom line
This is a very cool movie that can really entertain a variety of viewers from younger kids to adults. The animation is so smooth and is another notch in the "success" column for blu-ray. Fox and Dreamworks both have been maintaining a certain standard with their animated releases (see The Croods) that are made for HD. The video transfer and the audio are amazing and I would highly recommend picking up this release.