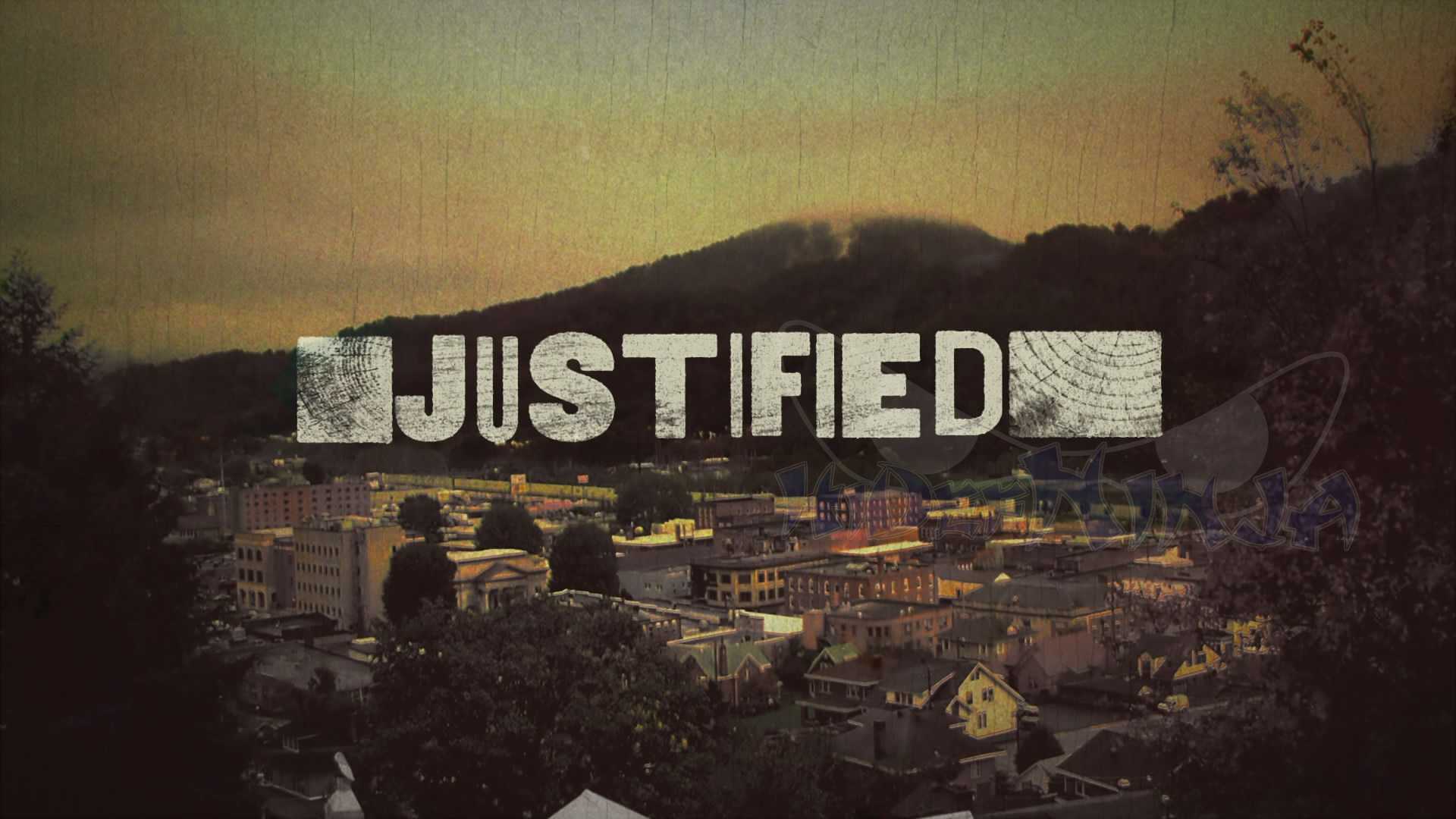 I was first introduced to Timothy Olyphant back in 2004, when I watched The Girl Next Door, in which he plays the part of "Kelly" – a seemingly friendly, but cocky and arrogant producer of adult material with a divisive nature and a tendency to impulsive violence. I genuinely enjoyed Timothy's performance, and his ability to bring an incredible amount of charisma and commanding screen presence to a rather unlikeable character. His mannerisms, facial expressions and even his distinctive voice give this already talented actor a few tricks which are entirely his own, and keep his presence fresh and exciting every time I watch a new film or series in which he is featured. In FX's hit television show Justified, he plays the part of Deputy U.S. Marshal "Raylan Givens" – a straight forward and uncompromising Officer of The Law with a seriously itchy trigger finger. The opening scene of Justified's very first episode shows us just how uncompromising Givens really is, and it certainly set the pace for the rest of the show. As a result of the opening scene's events, he is transferred from Miami to a Marshal's Office located in Lexington, near Kentucky's Harlan County. As the show moves along, we find out Givens grew up in Harlan County, and made it a point never to return. Shortly after arriving in Lexington, it is made painfully obvious that not much has changed since Givens left and as much as he changed – the people he once knew don't take kindly to this "Good Ol' Boy" turned Deputy U.S. Marshal coming back to town with a badge.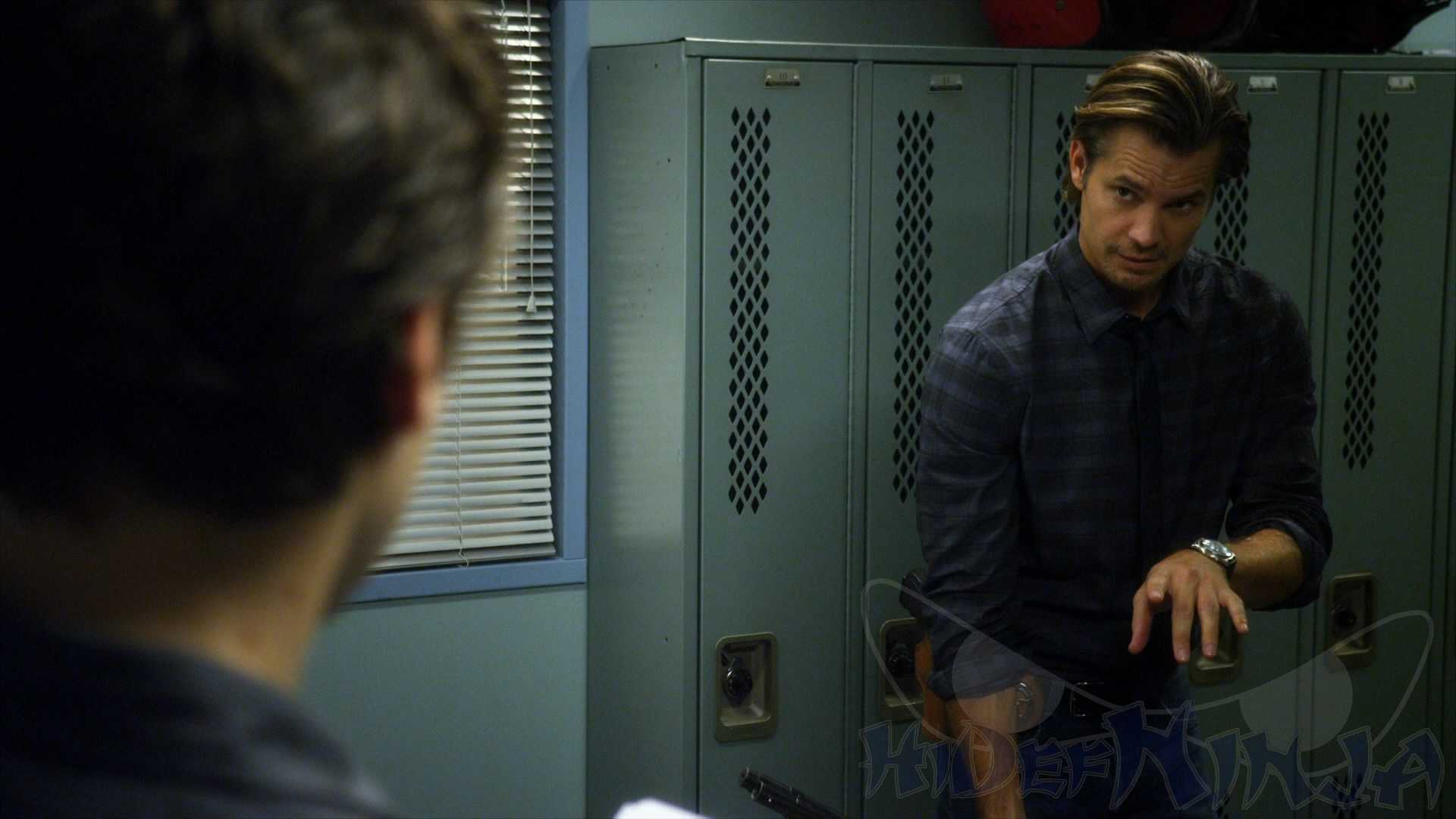 Much like seasons 1, 2 and 3; Justified's fourth season brings us a main story arc supported by an episode-to-episode formula to introduce new characters and events. Early on in this season, it may seem like these people aren't as strong as the show's previously introduced faces, but don't be fooled, for they are certainly capable of providing us with exactly that which makes this show as good as it is. Everything we're used to is still here. From the cleverly written, snappy dialogue to the old fashioned butt-whoopins and shootouts and the ongoing confrontations and interaction between Raylan & Boyd. Speaking of Raylan, for the first time since the beginning of Justified, we actually get to see him dealing with his personal life, and how his own personality and sense of morals and values affect those around him, as well as his actions as a Marshal. What stands out to me most is how believable Timothy Olyphant is as an officer of the law. Granted, he had some practice in HBO's "Deadwood" and "The Crazies". As much as they don't have in common, they all have Olyphant at the helm in a law enforcement role, and his past experience definitely comes out in Raylan Givens. He carries himself well and oozes an air of confidence. The same can be said for Walton Goggins, once again returning as Justified's veteran antagonist Boyd Crowder. Looking back at the first time we saw him and comparing that to who and where he is now, is a joy on it's own. As many faces as we have seen come and go so far, Crowder's remarkable transformation from volatile white supremacist to calculated and intelligent criminal makes him by far the most effectively intriguing and consistently threatening force on the show.
Justified's fourth season starts off a little slower than we're used to, but still remains heavily focused on character development. As Raylan sets out to unravel a 30 year old cold case he finds himself aided by Constable Bob Sweeney, (a somewhat odd and quirky man who aspires to be a police officer and tries hard to be taken seriously) who ends up being one of the show's finest characters to date. Dealing with the old mystery, as well as the "Dixie Mafia" – Raylan soon realizes just how dependable Constable Bob truly is. On the other side of the law, Boyd calls in the help of one Colton Rhodes, who takes on the duties of being Boyd's enforcer. Being ex-military, Rhodes' presence creates the opportunity to bring Marshal Tim Gutterson into the spotlight. They have similar training and experiences, which makes for a number of highly entertaining and intriguing moments of well written interaction between the two. It also keeps viewers on their toes, because both Colt and Tim are fully aware of the each other's perception and interpretations. These are just a few examples of what Justified's fourth season has up it's sleeve. The unexpected detour from the familiar "main villain" formula may or may not suit you, but as different as it is, it doesn't change enough to make the show any less enjoyable. In fact, it adds new possibilities and allows us to learn more about Raylan's past, his father and even some of his fellow Marshals.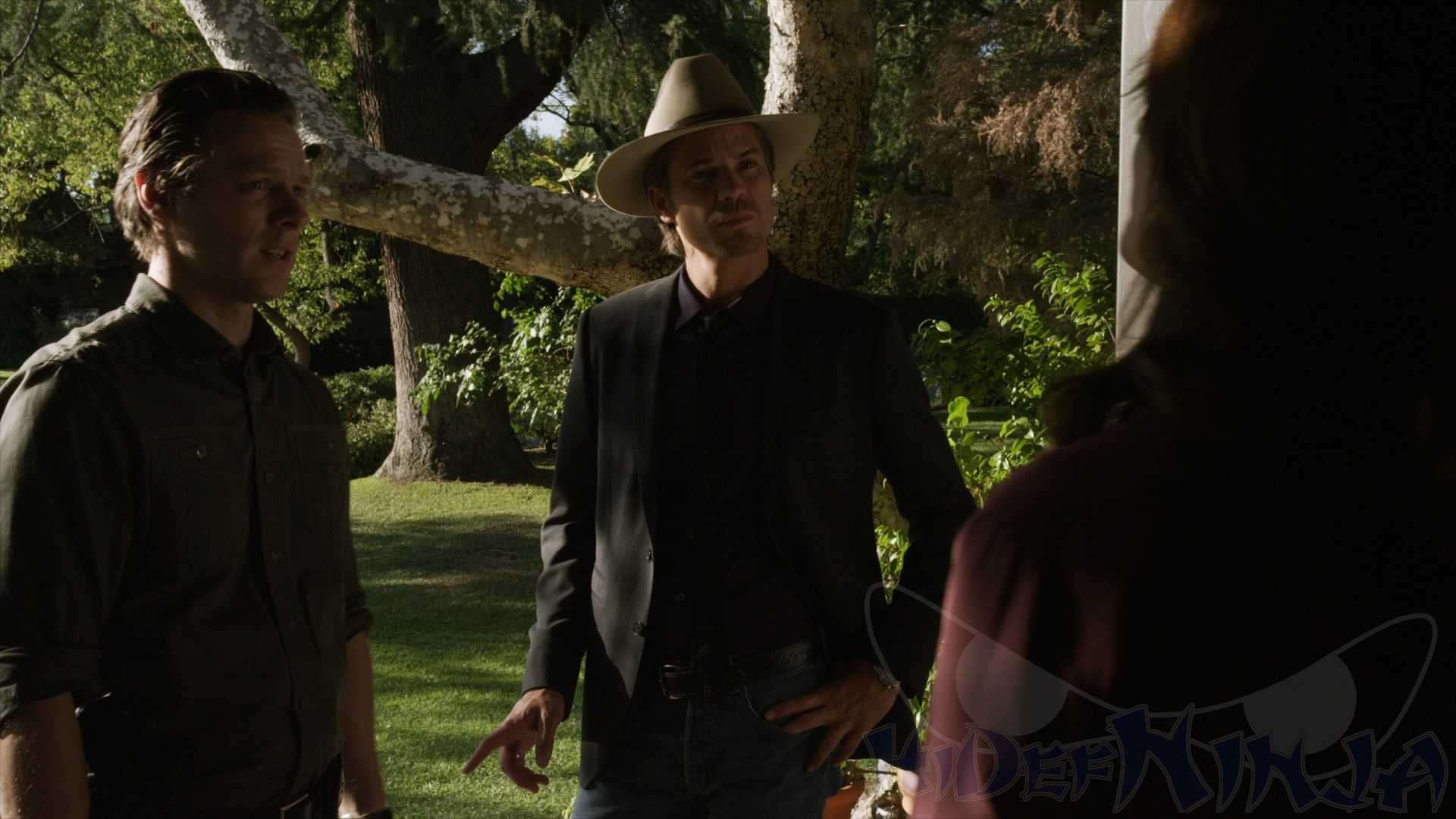 Justified looks great. From the first season's Blu-ray package, to this latest release – the show's video transfers rarely disappoint. Sony brings us yet another beautiful, rich and a lifelike HD picture which truly brings out the shows awesome cinematography. Outdoor scenes are abundant here, and while it's certainly beautiful, the rural Kentucky coal mining town setting is rather run down and grimy. Old wooden houses and trailers, broken fences, dead trees, gravelly roads and rusty, banged up vehicles with faded paint jobs make for a stark contrast to the detail, clarity and color of the transfer. Vegetation is lush and beautifully green. Complexions are natural and add a sense of realism to the faces of Justfied, and it shows us how their lives affect their physical appearance. The sharpness and detail of clothing and accessories, and the freshly waxed shine on Givens' black Lincoln Town Car – it all looks exceptionally well and aids the show's makers in creating a believable and realistic atmosphere.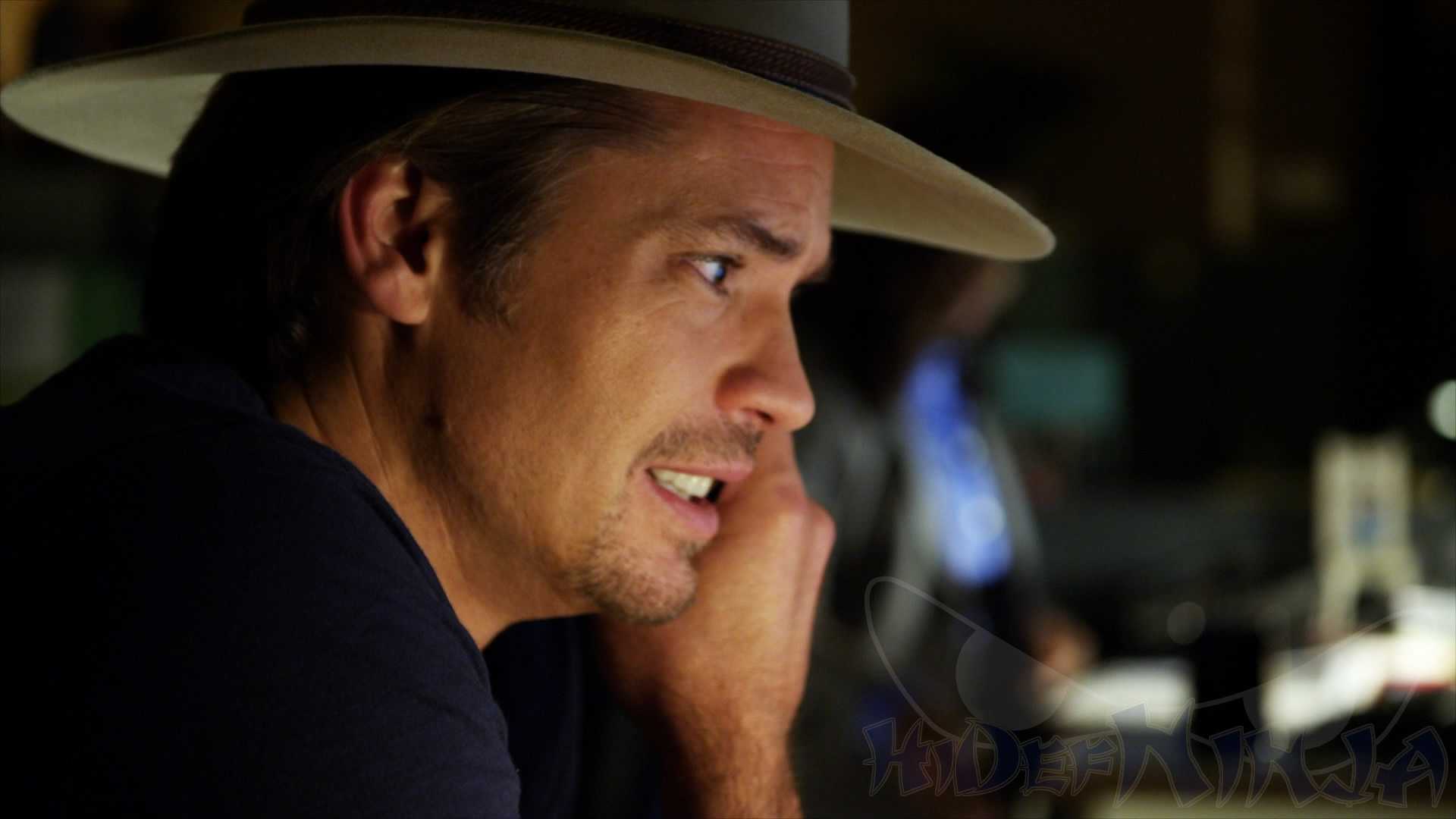 Justified's DTS-HD MA 5.1 track is subtle, yet efficient and pleasant on the ears. Dialogue is crisp and brought out evenly. Ambient sounds coming from the surround speakers are never too loud and manage to set the mood with passing trucks, chirping birds, loud machinery and the crunching of gravel under Givens' boots. When the action gets going, gun shots are plenty loud and kicks and punches are effectively thumpy. Justified's audio track is solid, but what does bothers me about the sound design is the fact that there is surprisingly little music to be found, but that certainly doesn't take away from the overall experience of the show.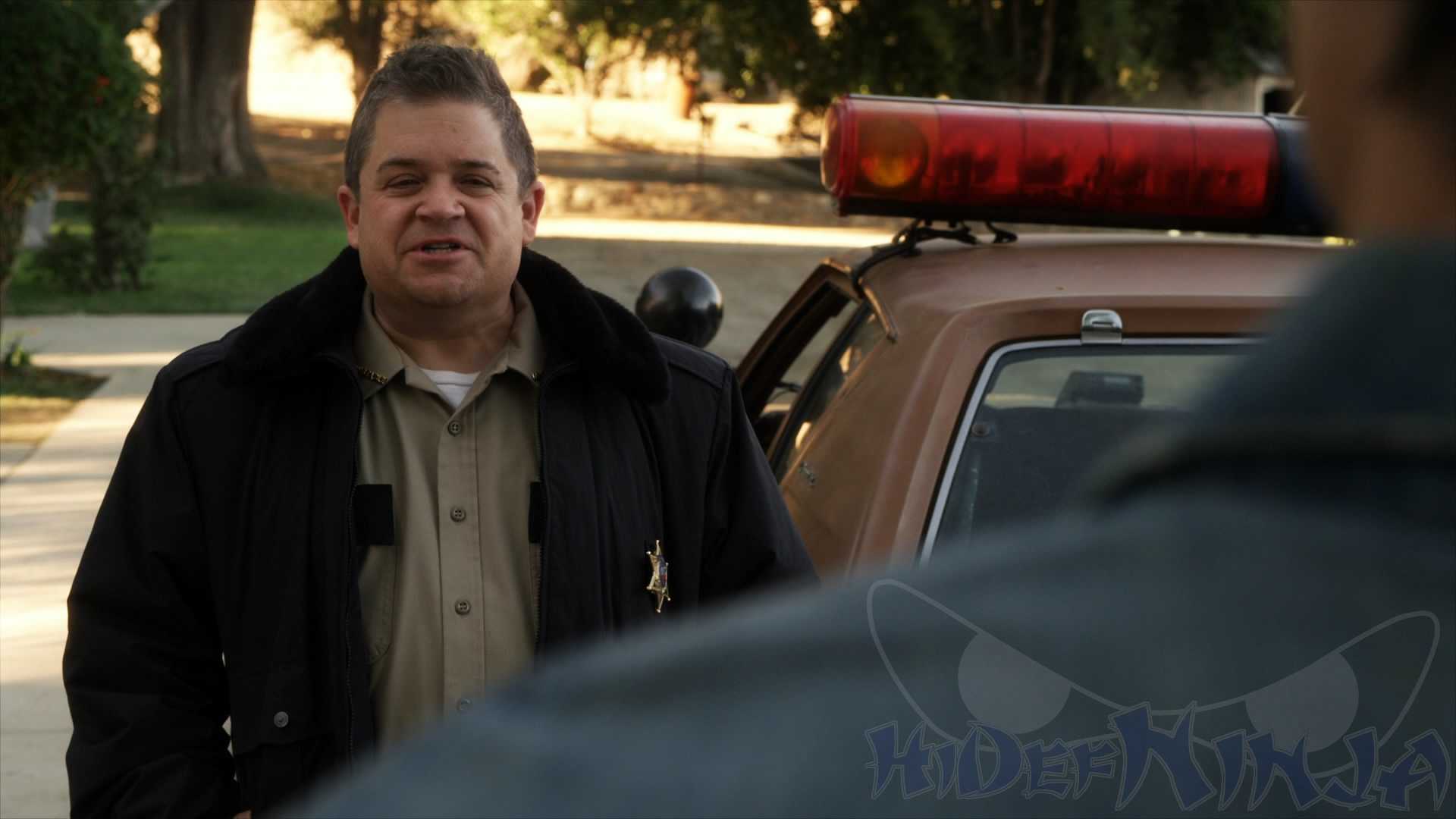 As per usual, Sony brings this new season to Blu-ray featuring a solid amount of extras. For your convenience, I have listed them below.
10 Cast & Crew Commentaries, spread out across the 3 discs included in this package.
A series of outtakes.
An obligatory Deleted Scenes featurette.
Deadly Serious – An interview with Patton Oswalt on his character Constable Bob.
The Veterans' Experience – A feature where the creative team behind the show highlights the experiences of Justified's numerous war veterans.
Anatomy of An Episode – Interviews with cast, crew and writers.
Becoming Boyd – An interview with Walton Goggins & Graham Yost.
Script To Screen – Allows the viewer a look at how the script for the finale came to be, and takes them on set for a behind-the-scenes experience during the production process of the final episode.

The bottom line is; Justified still rocks. Fans of the show will find everything that made them a fan, along with a handful of ventures into familiar but new-to-the-show territory. The cast is as strong as they ever were, and the writing remains excellent. For newcomers, I strongly suggest watching the first 3 seasons before watching season four. There isn't much back story to Raylan's relationship with his father, but the small amount we did get over the years the past 4 years helps us understand current events, and the mystery revolving around the cold case. Justfied: The Complete Fourth Season Blu-ray set comes with my highest recommendation.