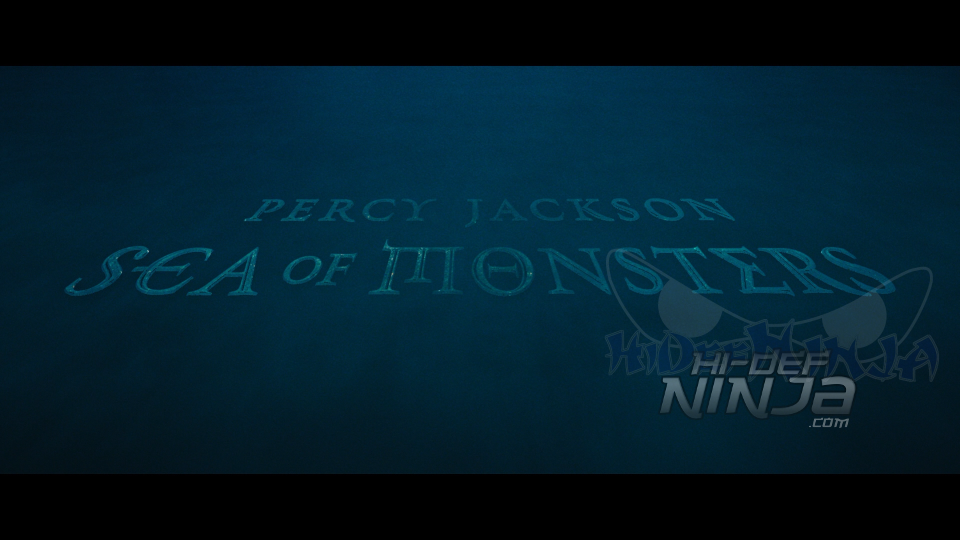 The Percy Jackson franchise is drawn upon characters that are part human and part mythological gods.  This isn't exactly a fresh idea.  If you've seen Clash of the Titans (original and remake) and Wrath of the Titans, you would know that the main character Perseus is a demigod.  Here in Percy Jackson, the procreation of gods and humans are also referred to as demigods but are more commonly referred to as half-bloods.  What separates Percy Jackson from Clash of the Titans though is its audience.  Percy Jackson Sea of Monsters is rated PG.  This is a film franchise that is built around teens.  This doesn't mean that it is not an enjoyable movie for all ages.
I always found Greek mythology to be extraordinary.  I'm not an expert by any means but the tales of gods have always fascinated me.  Because my knowledge of Greek mythology is not profound, I'm not the best person to say how accurate the mythological content is in the film.  That may be a good thing though.  Percy Jackson Sea of Monsters is an enjoyable action packed film with stunning visuals, and cool special effects.  It is somewhat campy since it is a movie catered towards young teens/adults.  If you can accept and move past that, I think you'll find this installment of Percy Jackson quite entertaining.
Percy Jackson Sea of Monsters is the sequel to 2010's Percy Jackson & The Lightning Thief.  Lightning Thief did better in the box office ($86.7 M vs $68.4 M, respectively) than Sea of Monsters and took a whole new lead in the writing and directing teams.  Famed director, Chris Columbus did not lend his direction for this sequel, rather, it was taken under Thor Freudenthal's wings.  I personally have not seen Lightning Thief, so I'm not in any position to compare films.  Freudenthal has certainly much less experience than Columbus, but I think he did a pretty good job moving the film along and yet captivating my interest.
For those of you like me, who have never seen Percy Jackson & The Lightning Thief, Percy Jackson is the son of Poseidon, the God of the Sea.  His powers range from being able to manipulate water, breathe under water and be healed by it.  Percy Jackson is not the only half-blood in existence.  He and the other half bloods live in a secluded area called Camp Half Blood, which is the only safe place for their kind.  A mystical barrier that keeps other worldly creatures like Cyclops's and super-sized mechanical bulls out is compromised and the once safe Camp Half Blood is now open to all kinds of external threats.   Percy Jackson and a team of other half bloods and satyrs set out on a journey to find the Golden Fleece that will restore the damaged barrier of Camp Half Blood.  This was no ordinary fleece though, as it has healing and restoring qualities.  It could also resurrect the titan Kronos which could lead to the destruction of mankind.  Is Percy Jackson destined to save Camp Half Blood as well as the human and half-blood race?
There aren't any ground breaking performances by the acting team here.  There are no sloppy performances either.  The performances were enjoyable but not to the point where you could relate to any of the characters.  What I found best about Percy Jackson Sea of Monsters were the effects, the action, and of course, the monsters.  The effects were really well done and the colors were vibrant and pretty.  What surprised me the most was the quality of the action scenes.  I was not expecting the film to deliver on that front.  Had there been less action, I think I would have enjoyed Sea of Monsters that much less.  On a side note, I'm a gamer as well.  I was quite surprised that there was no game adaption.  In my opinion, the story line, the imagery, they were all screaming for a video game release.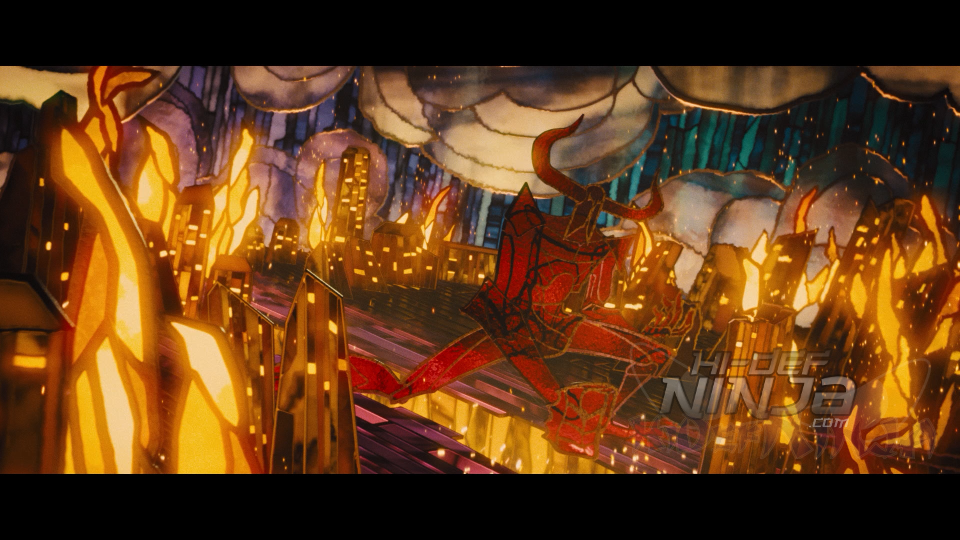 Percy Jackson Sea of Monsters is shot in 1080p, using a MPEG-4 AVC codec, framed in a 2:40:1 aspect ratio.  The overall color was somewhat flat but when there were some colorful palettes on display, the picture was very vivid.  The picture quality has a blue colored hue throughout, after all, Percy Jackson is the descendant of Poseidon, the God of the Sea.  All in all, the picture quality was very accurate.  The native contrast isn't too high or too low neither are the black levels.  No visible grain was present.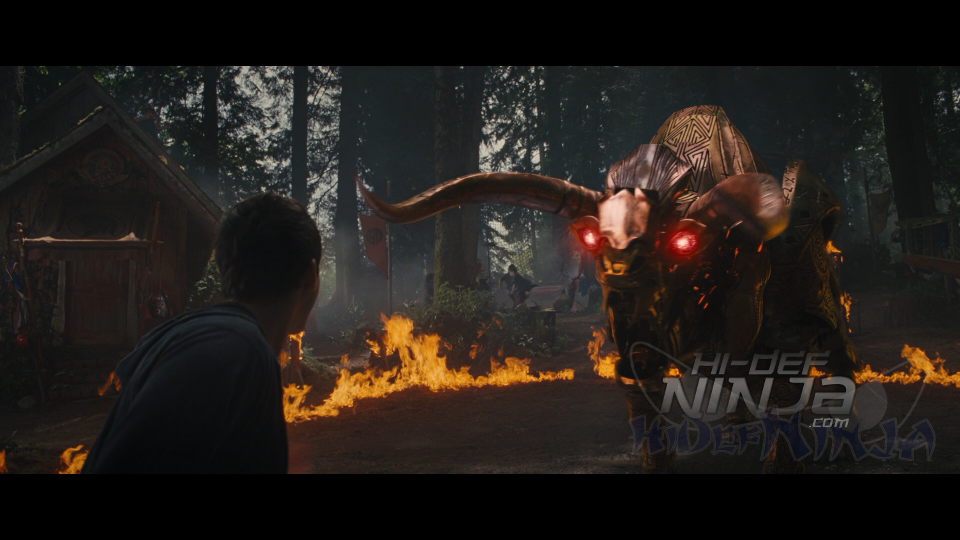 Percy Jackson is encoded with a DTS-HD Master Audio 7.1 audio score that packs a punch.  One thing I really liked about the track was the dialogue was super clear.  No troubles at all hearing any of the characters speak.  The low end frequency was also very impressive.  The audio score has a mixed balance and works all 7 speakers very well.  I'm giving a slight edge to the audio quality.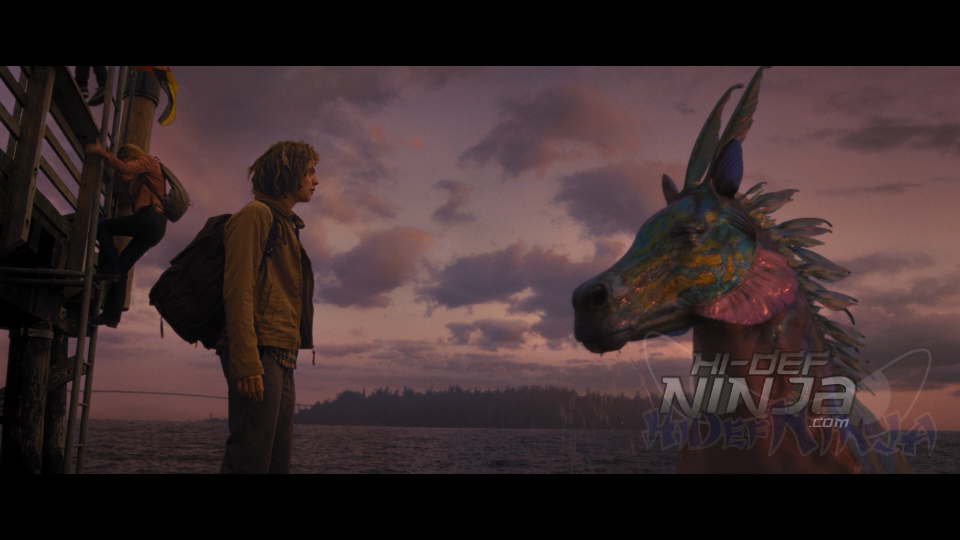 All supplements are filmed in high definition.  The features for the most part are fairly quick so there isn't a ton of detail.  What is shown is interesting though and something is better than nothing in my opinion.
Tyson Motion Comic
Tyson is introduced as Percy Jackson's half-brother in the film, and this motion comic short provides the back drop of his introduction into the film.  The animation is excellent and it gives you a little more background on Tyson.  Very cool feature here.
Deconstructing  a Demigod
Thor Freudenthal and the actors give us a background on all the work that was put into the making of Percy Jackson Sea of Monsters.  There is nothing spectacular here but I always love to hear the directorial and acting team talk about the making of a movie.
Back to Camp Half Blood
The actors talk about their working relationship and their time off the set together.
It's All in the Eye
This feature is all about Tyson, his cgi creation and the complexity between his unpolished look to his likability as a character in the film.  More than half of the supplements on the disc focus on Tyson.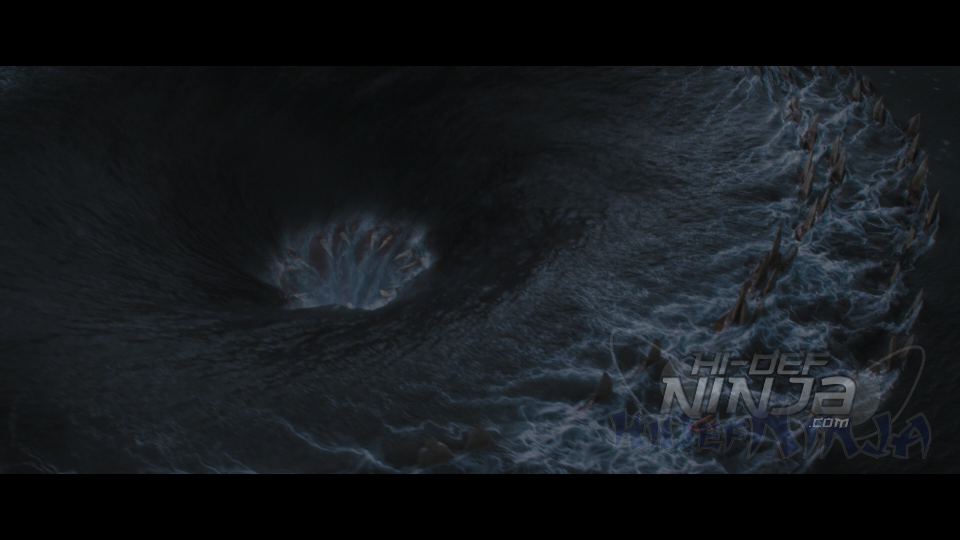 I did not know much about Percy Jackson coming into this movie so I didn't know what to expect.  I generally like science fiction movies but I'm not a huge fan of movies that cater to teens.  I really enjoyed Sea of Monsters though.  Between the action, the effects and the good story line, I can't actually wait to watch Lighting Thief now.  While the supplements may not be the heartiest, I think they suffice.  I think this movie is worth a buy obviously if you're a fan.  You may want to rent it first if you've never seen it before.  After you see it though, you may be looking to add this to your collection.  If you do decide to buy this release, there are some notable editions to look for.  The US release comes with a slip cover that has a nice glossy hollow foil touch with embossed lettering.  If you're a steelbook fan, both the UK and Germany released exclusive steelbooks.