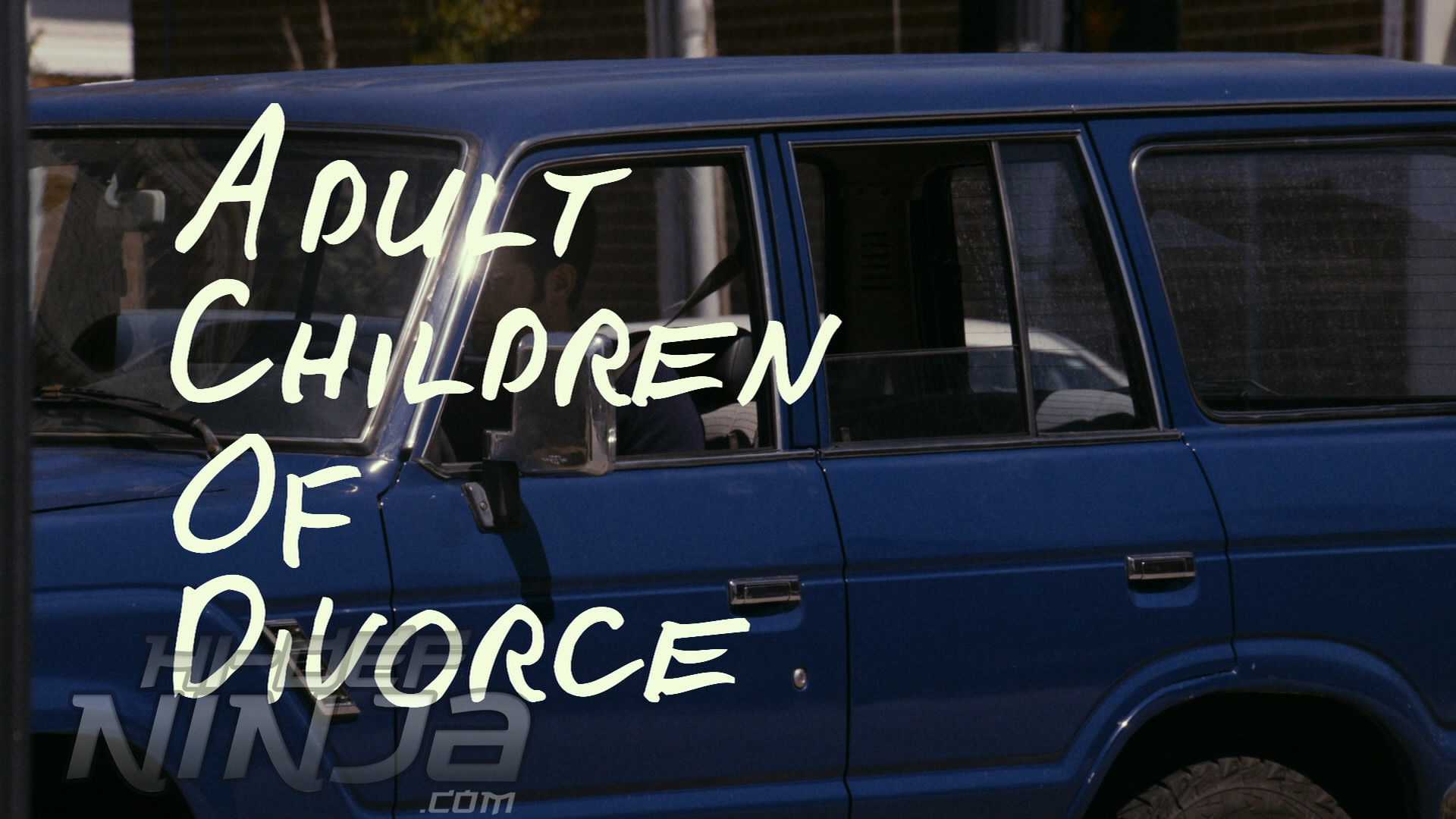 The forgettable A.C.O.D. looks good but the audio and supplements are lacking.
As a member of the first generation of Adult Children of Divorce, mine is a proud troupe of 40-somethings struggling to keep our marriages and relationships from repeating the same fate of our parents.  And while it's not easy, perhaps we subconsciously repeat these mistakes, throwing friendships under the bus and watching our loved ones disappear as we attempt to explain why.  Contrary to popular belief, this is not an exercise to free demons from my past but an analogy of the Blu-ray release A.C.O.D., a film that no engaged couple should ever see.  Its release onto Blu-ray looks and sounds nice, but it does not mean you should pursue its purchase or even rental with any alacrity.
Successful restaurant owner Carter (Adam Scott) grew up a victim of A.C.O.D. – his parents routinely and aggressively fought, ruining special occasions like a homeless man ruins a street corner, and leaving their son a mess for someone else to fix.   Luckily, Carter as an adult is relatively put together: his business packs in the crowds, and his long-long-term relationship with Lauren (Mary Elizabeth Winstead) is comfortable.  But all that changes when his younger brother Trey (Clark Duke) decides to marry his three-month-old girlfriend.  And while he thinks that Trey is making a mistake (who can blame him?), the real tragedy begins when Carter tries to bring his squabbling  mother Melissa (Catherine O'Hara) and father Hugh (Richard Jenkins) to an uneasy peace over dinner.
That works out too well, resulting in a rekindling of their relationship.  Soon, they're humping like rabbits anywhere and everywhere they can, much to the dismay of Carter, who also learns that his childhood therapist (Jane Lynch) made a fortune by writing a book about him and other divorced children.  She decides to involve him in a sequel, along with the other children she wrote about 20 years before.  Soon, Hugh's wife Sondra (Amy Poehler) – who rents the restaurant space to Carter – and Melissa's husband Gary (Ken Howard) learn of the affair, and the results are rather…destructive to everything Carter has built.  As everything begins to crumble around him, Carter seeks clarity about his life choices, while his family prepares for Trey's wedding.
If all of this makes you wonder what kind of film this is, get in line.  A.C.O.D. can't decide if it's a poignant comedy, a cautionary dramedy, or just a thrown-together series of skits that barely exist as a connective narrative.  Even the ending is up for debate, as the three men walk into a church to marry one or the other.  I'm not sure if Director Stu Zicherman meant this to be some sort of discussion point after the credits, but it doesn't work.  Nor does the comedy that soon turns dark and unresolved, thanks to the scattershot screenplay by Ben Karlin and Zicherman.  There's an appearance by Jessica Alba as one of the book's renamed characters, whose presence feels like it was sacrificed in the editing room, while Dr. Judith's single-minded ambitions make zero sense during key portions of the story.  Scott is the only thing keeping this together, but his decent into imbalance isn't funny, leaving every thread undone, and making us wonder if he'll ever get back on his feet.  Winstead is (again) an underused asset, and the usually great Jenkins is in and out of the picture until his weird marriage story at the end shocks us back into comedic mode.  In short, there's simply no payoff here, no moment of feeling good about marriage or the possibility of even finding love that doesn't come with conditions; yet, it's done with such a wink-wink that audiences might be lulled into actually laughing as the credits roll in a nervous attempt to contain their shock.
By the end of the second act, there's a noticeable shift towards a darker comedic tone that's uncomfortable and depressing as the gang meet up at an old lake house before an accident destroys it.  And then there's the end credits scene, as crew members from the movie share with us whether they are ACOD or not.  It's a depressing affair, as one by one we learn that most of them are A.C.O.D. as well and have lived difficult lives as a result.  By the time this little exercise was done, I wasn't sure if I wanted to throw something at the TV in disgust or simply walk away frustrated by such a mishap of an adventure.  Their testimonies are analogous to A.C.O.D., a trainwreck that promised so much in its hilarious beginning and delivered so little in its end.
If you can get over the movie's rather dark message, A.C.O.D. does offer a nice MPEG-4/AVC transfer.  Detail is apparent all over the digital print, which contains a tad of grain that never gets in the way.  From the tweed in Carter's jacket to the worn walls and floor of his bachelor pad, we are offered a realistic environment that also works well outdoors.  Tree leaves and grass mix well with concrete steps and the flooring of Carter's restaurant.  Details on our actors are fairly strong, such as individual strands of hair and potmarks on faces.  Colors are warm and inviting, including paint on walls and clothing.  Flesh tones look fine as well, while blacks suffer a tad of crush, but nothing which undoes the print.  There's zero evidence of banding, aliasing, or edge enhancement, making the most of the Alexa cameras which were used to bring this disappointing production to life.
 A.C.O.D. is presented in a DTS-HD Master Audio 5.1 environment that's as stripped down as it can be while still calling it 'surround.'  There is zero reason to turn on your speakers for this mostly dialogue-heavy presentation, unless you wish to prove me wrong.  Dialogue is clear throughout, pumped out so loudly to the front speakers, you'll wonder if all five are actually being utilized.  But, it's the surround speakers where I am mostly surprised, in that I don't think I've heard so little emanating from them in quite a few reviews.  Any semblance of dinner chatter or other effects are drowned out by the rock-infused soundtrack, which plays too often between scenes.  LFE is also non-existent, but that's to be expected with a film of this type.  Still, it makes for a pretty thin listening experience, one that I would not like to repeat.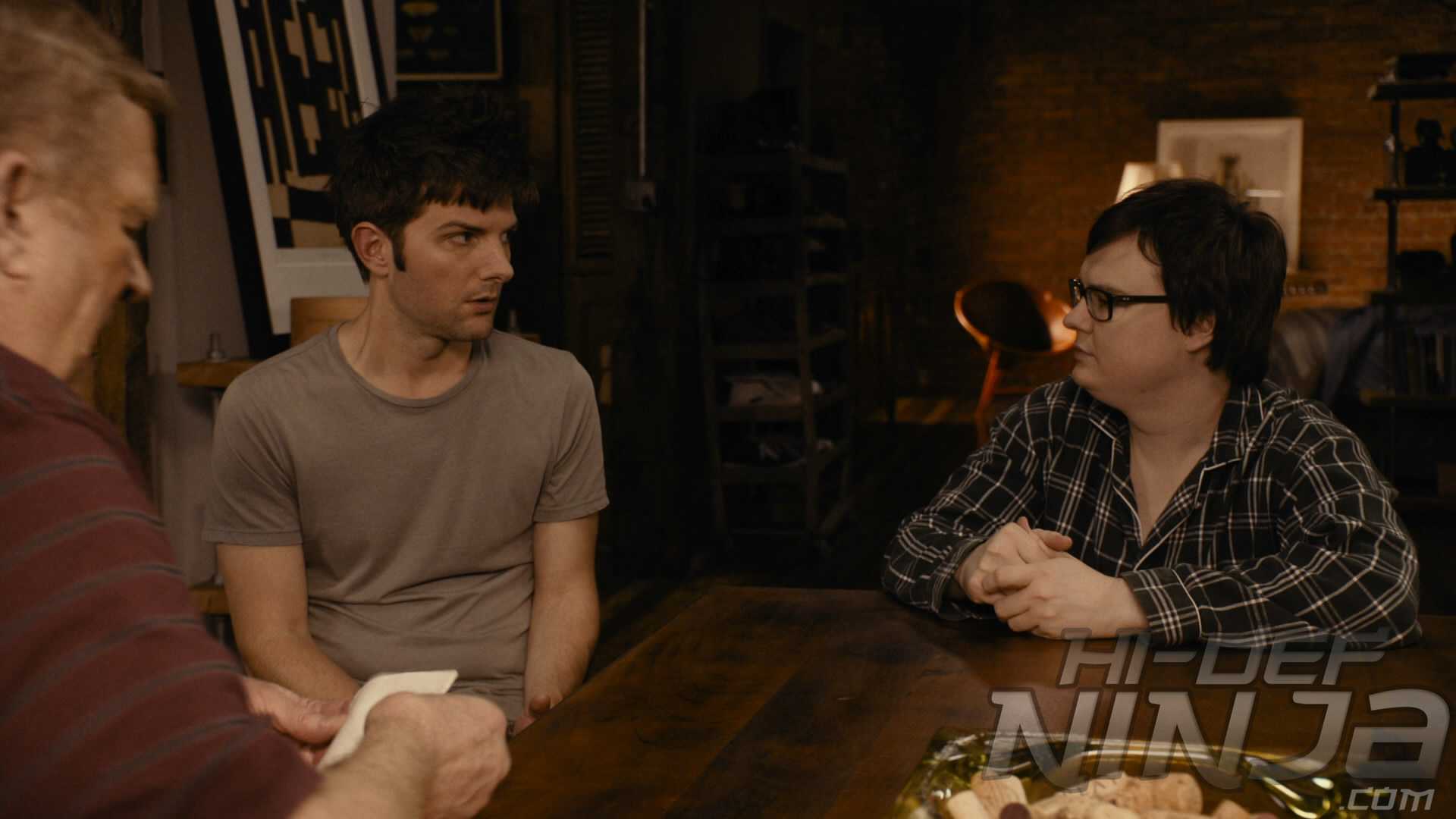 A.C.O.D. contains the barest amount of extras possible while still be considered a supplement track.  At least all 13:24 of them are presented in HD:
Cast & Crew Discussions About A.C.O.D. (5:35): The creative team talk about the film's origins and the challenges of bringing divorce into comedy.
Amy Poehler Outtakes (0:39)
What Does A.C.O.D. Stand For? (0:42): Jane Lynch attempts to bring alternative meanings to the acronym.
Public Service Announcements: Perhaps better than any part of the film, these PSA's include Coping with A.C.O.D. (1:18), Be Proud to Be an A.C.O.D. (1:35), Have You Seen a Shaman? (1:27), Are You Awesome? (1:01), and Commitment-Phobic? (1:07).
Digital Copy: UV and iTunes download included.
Our evaluation copy arrived in a standard Eco-Amaray packaging with no slipcase or interior artwork.   We are unaware of any alternate packing for this item.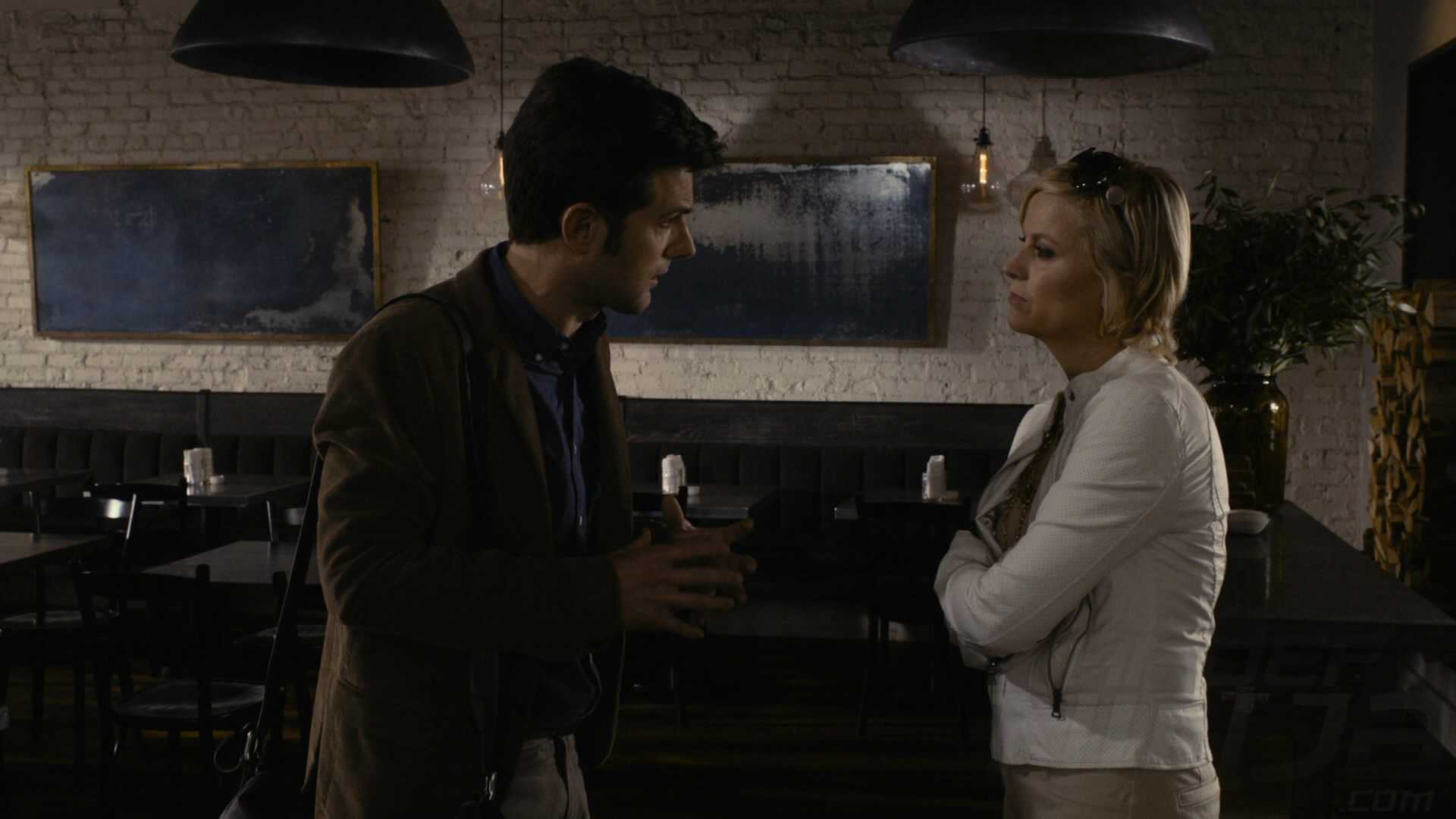 Don't let other reviews fool you: A.C.O.D. is hilarious for the first 20 minutes, before descending into a pit of selfishness and uneven edits that plague ensemble productions.  It fails to tie up many loose ends, settling on a series of skits that can't find traction.  I wasn't desiring a stirring commentary on relationships, but its sudden shift into semi-dramatic fare without the necessary closure fails to keep our attention long enough for us to care.  I can't recommend this, even as a rental or a desperate Netflix move, even though its video is solid.  The opening scene – that 1 out of 2 marriages end in divorce – is a sobering number, and by its end A.C.O.D. doesn't make you feel better about it.  A.C.O.D. is rated R and has a runtime of 88 minutes.
Discuss this review with fellow HDN fans on Facebook. On Twitter, follow us at @HidefNinja, and follow author Matt Cummings at @mfc90125.