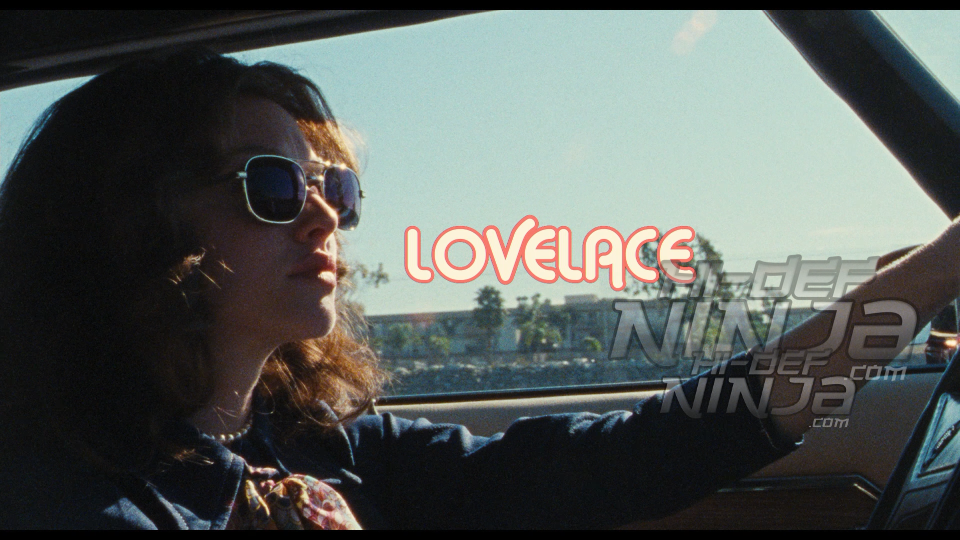 In 1972, before the internet, before the explosion of the adult film industry, Deep Throat was a phenomenon: the first scripted pornographic theatrical feature film, featuring a story, some jokes, and an unknown and unlikely star, Linda Lovelace (Seyfried; Les Miserables).
Escaping a strict religious family, Linda discovered freedom and the high-life when she fell for and married charismatic hustler Chuck Traynor (Sarsgaard; TVs The Killing). As Linda Lovelace she became an international sensation, less centre-fold fantasy than a charming girl-next-door with some 'impressive skills'. Six years later she presented another, utterly contradictory, narrative to the world – and herself – as the survivor of a much darker story.
Lovelace was quite a surprise to be honest. Expecting something along the lines of Boogie Nights, Lovelace turned out to be a great and harrowing biopic about one of the infamous porn stars in the industry. The film is written as two halts. The first half of the film shows the rise of Linda Lovelace (superbly played by Amanda Seyfried) when she meets bar and restaurant owner Chuck Traynor (an intense performance from Peter Sarsgaard). The first 45 mins is a somewhat glamorous look at how Lovelace landed the role in Deep Throat and how it shot her into the spotlight and stardom. It's when the film hits the halfway mark during the highest of her career that it rewinds itself and shows you the harrowing abuse behind closed doors and suffering that she was subjected to by her control freak husband Traynor. Not easy viewing I can assure you. Featuring some superb performances from both key and supporting characters (Sharon Stone who is totally unrecognisable, Hank Azaria, Robert Patrick who delivers one of the film's most emotional and touching scenes) and some blink and you miss them cameos (Eric Roberts, Wes Bentley and James Franco as Hugh Hefner), Lovelace is certainly a film I would recommend.
Lovelace is presented on a BD25 with a 1080/24p MPEG4-AVC codec that preserves the films original 1.85:1 theatrical aspect ratio. Filmed with Arriflex 416 16mm cameras for an authentic 70's look, Lovelace transfers to Blu-ray quite well. The heavier layer of grain though can sometimes look like digital noise but it's a pretty solid transfer that manages to nicely replicate a 70's shot film. The colour pallets is bold but not overly vivid but supports the decor and production design was again does faithfully replicate that 70's style. There wasn't any evidence of any post processing observed throughout the review.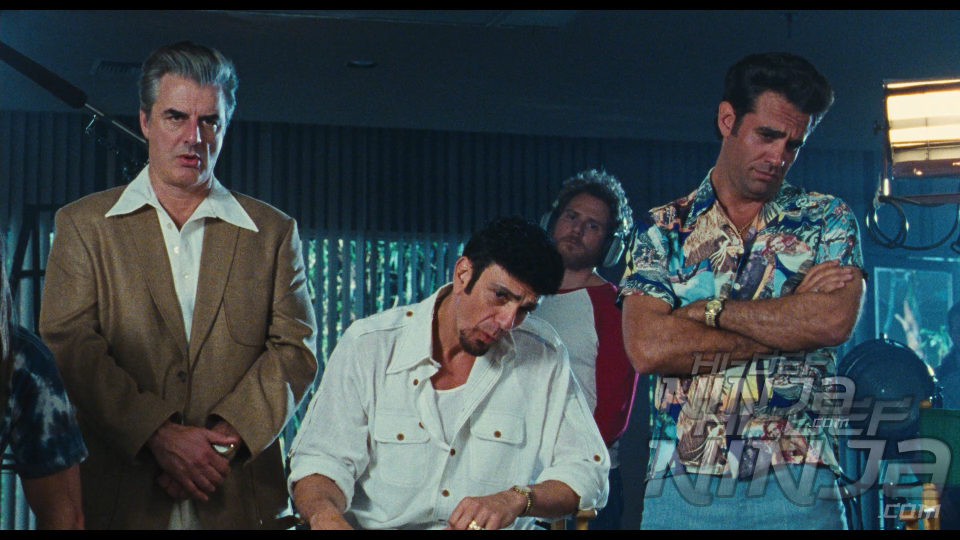 Lovelace is presented on Blu-ray with a single English DTS-MA 5.1 audio track. Apart from the music score and 70's songs and the odd sound effect, it's pretty much front stage and centre throughout the film since it's more dialogue driven. Dialogue is mixed nicely in the centre speaker and was clear throughout the viewing. The front and surround speakers did do a fine job handling the film's disco laden soundtrack and whenever the music started playing, it was balanced out over the four speakers. Even the LFE got a bit of use during the low notes which was a nice touch.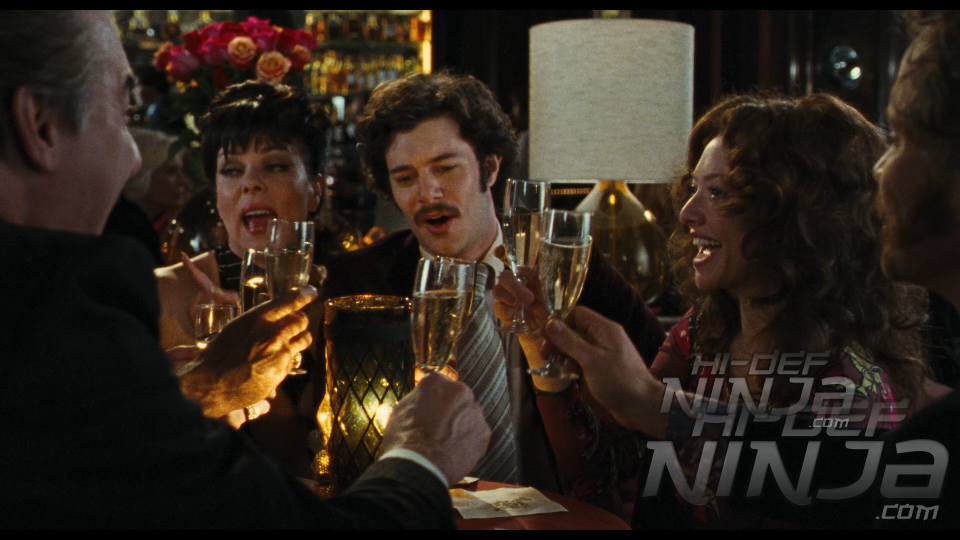 Behind Lovelace (13:58) – a quick look behind the scenes that mainly focuses of the true stories of Linda Lovelace that inspired the film with key cast and crew interviews intercut with clips from the film. Presented in 1080/24p with LPCM 2.0 audio.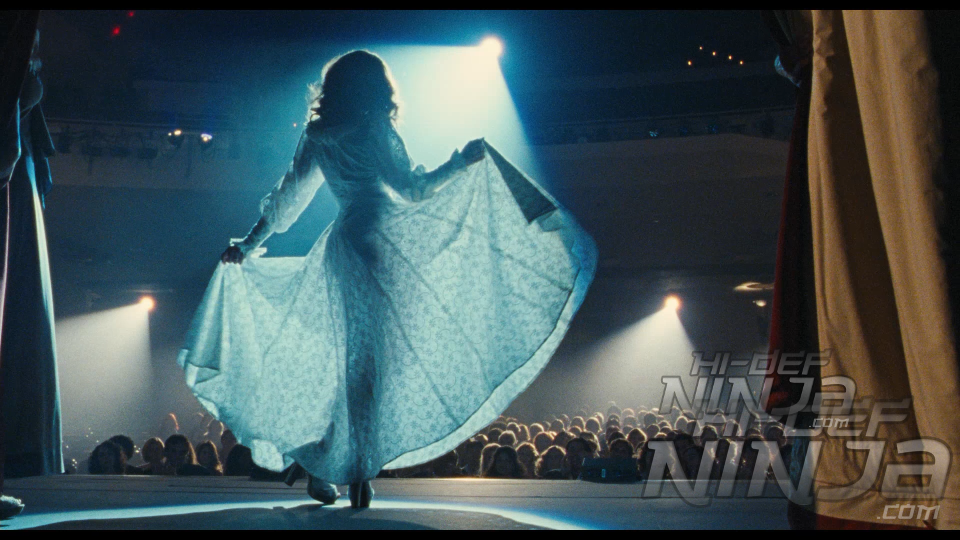 Lovelace was a total surprise for me personally, a superbly directed harrowing drama with some great performances and some wonderful cinematography which gives the film an authentic 70's look, the film is a true account of the suffering that Linda Lovelace faced behind closed doors during her rise to stardom in the world of porn. The Blu-ray from Lionsgate pretty much nails the audio and visual aspects of the film which manages to retain that 70's feel. A bit light on bonus features though as the 14 minutes promo piece, whilst solely focusing on the true story that inspired the film, only manages to scratch the surface. Certainly worth checking out though