The legendary true story of Bonnie & Clyde probably influenced films of the likes of Natural Born Killers, Badlands, and of course 1967's Bonnie & Clyde. While some of those films had different elements not exactly related to the story of Bonnie & Clyde, it is hard to argue that the story of Bonnie & Clyde did not impact those films. It is an influential story to say the least.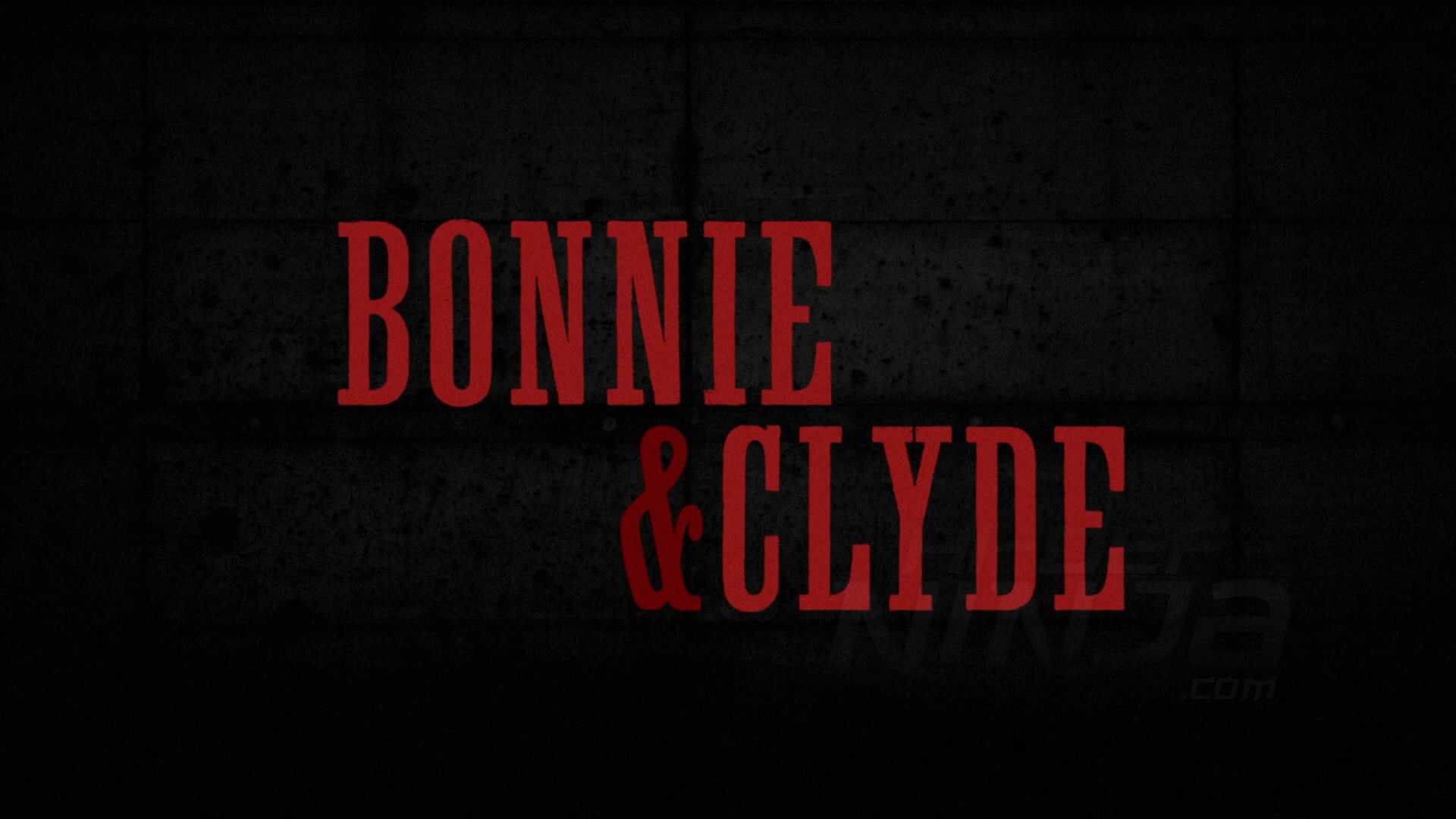 This is the most up to date rendition of Bonnie & Clyde on film. We all at some point have heard about Bonnie & Clyde or know of them to some degree. If you have no clue of who Bonnie & Clyde were, they were notorious American outlaws who together were responsible for committing multiple crimes including the robbing of several banks during the 1930's. I think what lures people to Bonnie & Clyde is not only the crimes they committed but their love for each other. It's a classic tale that will be told for generations to come. Bonnie & Clyde (2013) was a 2 part 4 hour mini-series that ran in December 2013 on A&E. It was a pretty successful show for A&E, drawing 9.8 million viewers for part 1. The blu-ray disc runs a little under 3 hours with the full mini -series on disc 1.

The two major protagonists are obviously Clyde Barrow played by Emile Hirsch and Bonnie Parker played by Holliday Grainger. I've always enjoyed Emile Hirsch's performances and find that he is an underrated actor. I have not seen any of Holliday Grainger's work prior to watching this mini-series but she left a lasting impression in my mind. She is of British descent and did a really good job portraying an American icon.
I've actually never seen the original Bonnie & Clyde with Warren Beatty and Faye Dunaway but I have heard of the tales of Bonnie & Clyde. What I enjoyed about this take on Bonnie & Clyde is it provided an origin of their characters, before they became wanted criminals. Clyde Barrow was a farmer or field worker/amateur thief, whose life was not going anywhere and Bonnie Parker was a failed model/actress whose marriage fell apart. Fate would bring them together when Clyde inadvertently crashed Bonnie's wedding. He shows up one day to her home and the rest is history, the legend of Bonnie & Clyde begins.
Hirsch and Grainger have great on screen chemistry. You get a true sense for their love of each other. Here is a woman who had a future that may have been somewhat stumbling, putting it all on the line for Clyde in helping him break out of prison. The complexity in that dynamic is that Bonnie was a better person than Clyde was. She could have done so much better than Clyde. True love prevails no matter the circumstance, which is why I think this story will never die.
Not only did Hirsch and Grainger work well together as a loving couple, I really enjoyed watching their scenes while they were at work robbing/stealing, and shooting it out with the police. Bonnie was a very pretty woman, but she was a tough cookie who wasn't afraid to use a gun. I really enjoyed the shoot outs and the blood. Bonnie & Clyde was very stylish and avant-garde.
Everything from the choice of costume to the old Ford Model A cars gave you a feel as if you were taken back nearly a century. Bonnie & Clyde is rounded out by a couple fine supporting roles played by the versatile William Hurt who portrays Frank Hamer, the ranger who gives chase to Bonnie & Clyde. Not without mentioning, Holliday Parker's mother (Emma Parker) was played by the multifaceted Holly Hunter.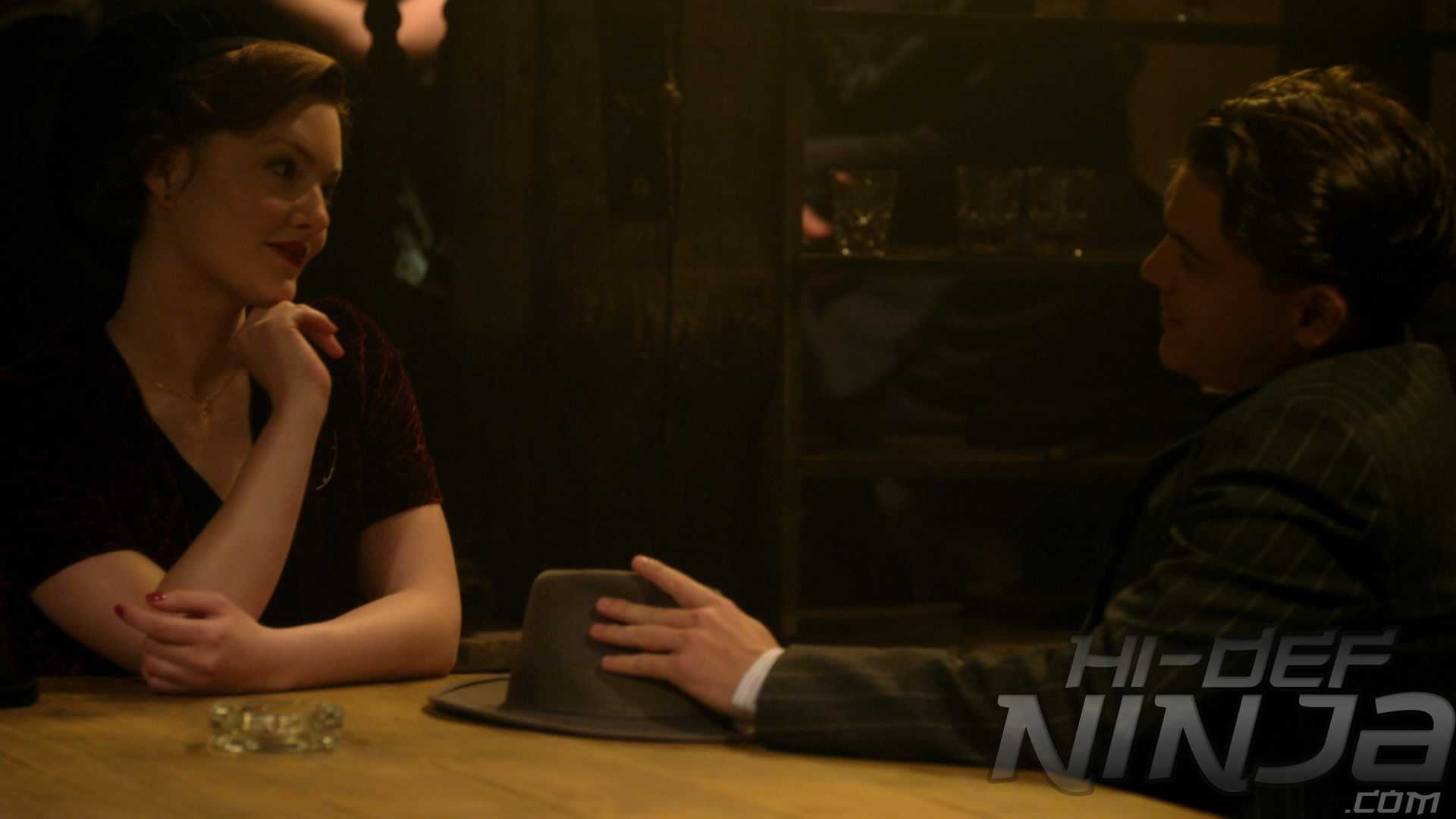 Bonnie & Clyde is presented in 1080p using a MPEG -4 AVC codec in a 1:78:1 aspect ratio. We get a great view of the cinematography and the picture is perfect and very realistic. The transfer is awesome and I would describe this as a flawless release. Skin tones are so accurate that you would think you were looking at the characters in the flesh. The contrast is so pronounced that you can see creases in characters skin, beads of sweat, to individual strands of hair. Absolutely no grain is present in this release and black levels are more than solid. Colors pop, from the color of Bonnie's clothes to her red nail polish. The landscape looks so real, like you were there. Some may argue that the picture quality is too polished but this is exactly how all releases should be in my opinion. When it comes to video quality, this is a top quality reference disc. If you've seen Bates Motel on Blu-Ray (another fine presentation by A&E), this gives it a run for the money.
We're graced with a 5.1 DTS HD-MA audio score with this release that is near perfect. The audio is nothing short of phenomenal. The show takes place during the 1930's so jazz/swing music is heavily on display. What I like about the audio score is it is relevant to the time frame that the film takes place. You aren't listening to rap music in a film that is supposed to take place during the Great Depression. Back to the audio quality though. Overall, the audio score sounds great but there are times where it may seem less pronounced than others. Dialogue is more difficult to discern when there is background noise. When guns are going off, it is intense. This release mixes the use of all 5 speakers well and LFE is present prominently in gun fights. The audio is on par with the video for this release, but I'm giving a slight edge to the picture quality, and not by much.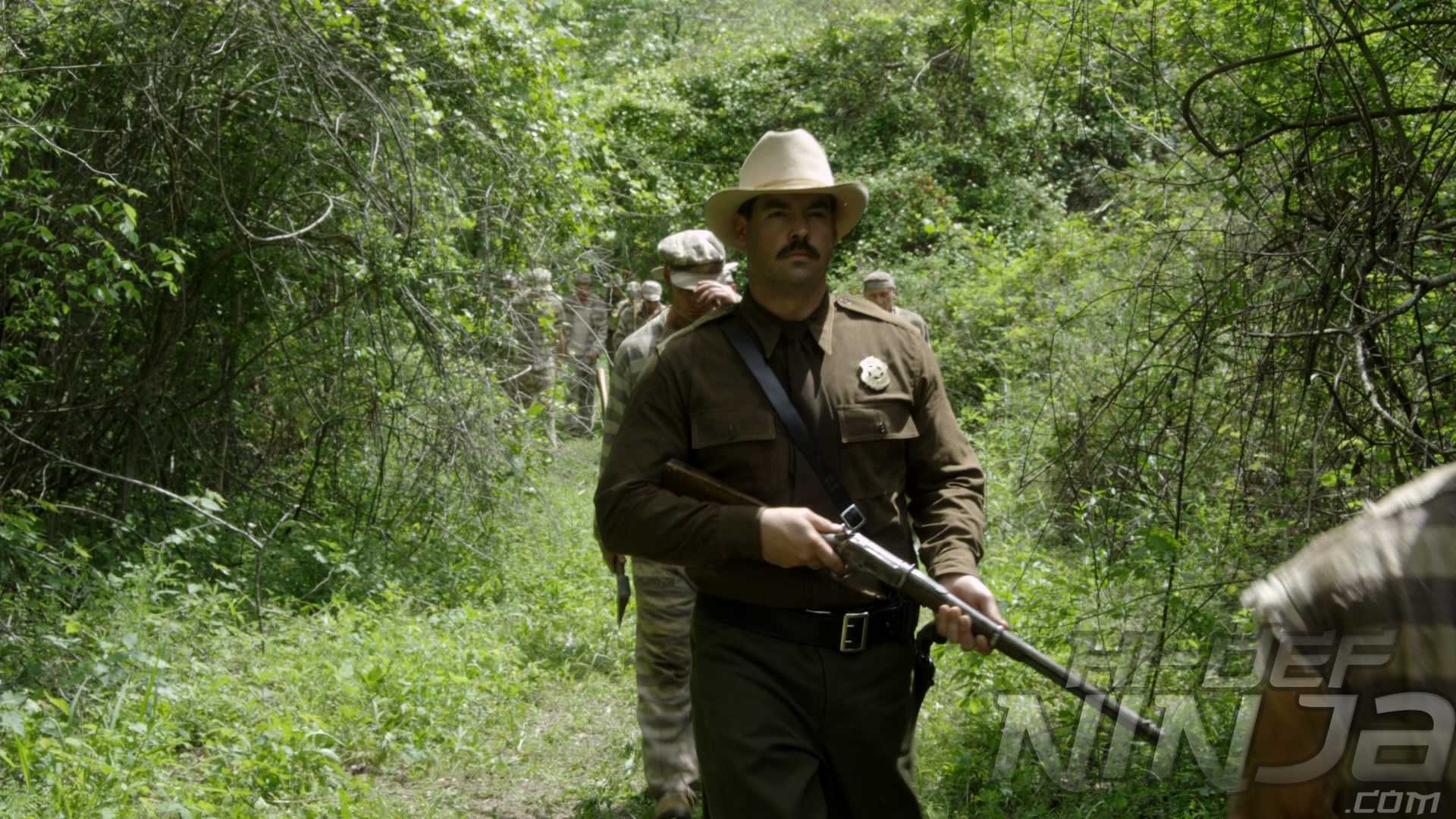 The supplements are devoted to disc two of this two disc release and they consist of the following. Not all of the supplements are in high definition. The bonuses are extensive. We get about close to an hour's worth of footage. What I really liked is the cast spoke the entire time in costume.
Iconography: The Story of Bonnie & Clyde – This is about a 15 minute feature, where the cast and crew compare Bonnie & Clyde to Romeo & Juliet. Here you hear about the choice of costumes to the different guns used in the series.
Becoming Bonnie – This is roughly a 10 minute feature that starts with Holliday Grainger introducing herself as playing Bonnie from Bonnie & Clyde. She mentions how terrified she was as a Brit playing an American icon. Bonnie & Clyde opened my eyes to the talent (and beauty) of Holliday Grainger. We get a lot of Holliday here, and that's a good thing.
Becoming Clyde – Clyde gets half the time Bonnie gets in the supplements. Emile Hirsch talks of his excitement in hearing of the opportunity to play Clyde Barrow and his research in the role of the character.
A Legendary Story Revisited – This is the longest feature running at approximately 16 minutes. The crew talk about how they wanted to dig deep into the back drop of Bonnie & Clyde rather than just display what we all already know what this duo was famous for.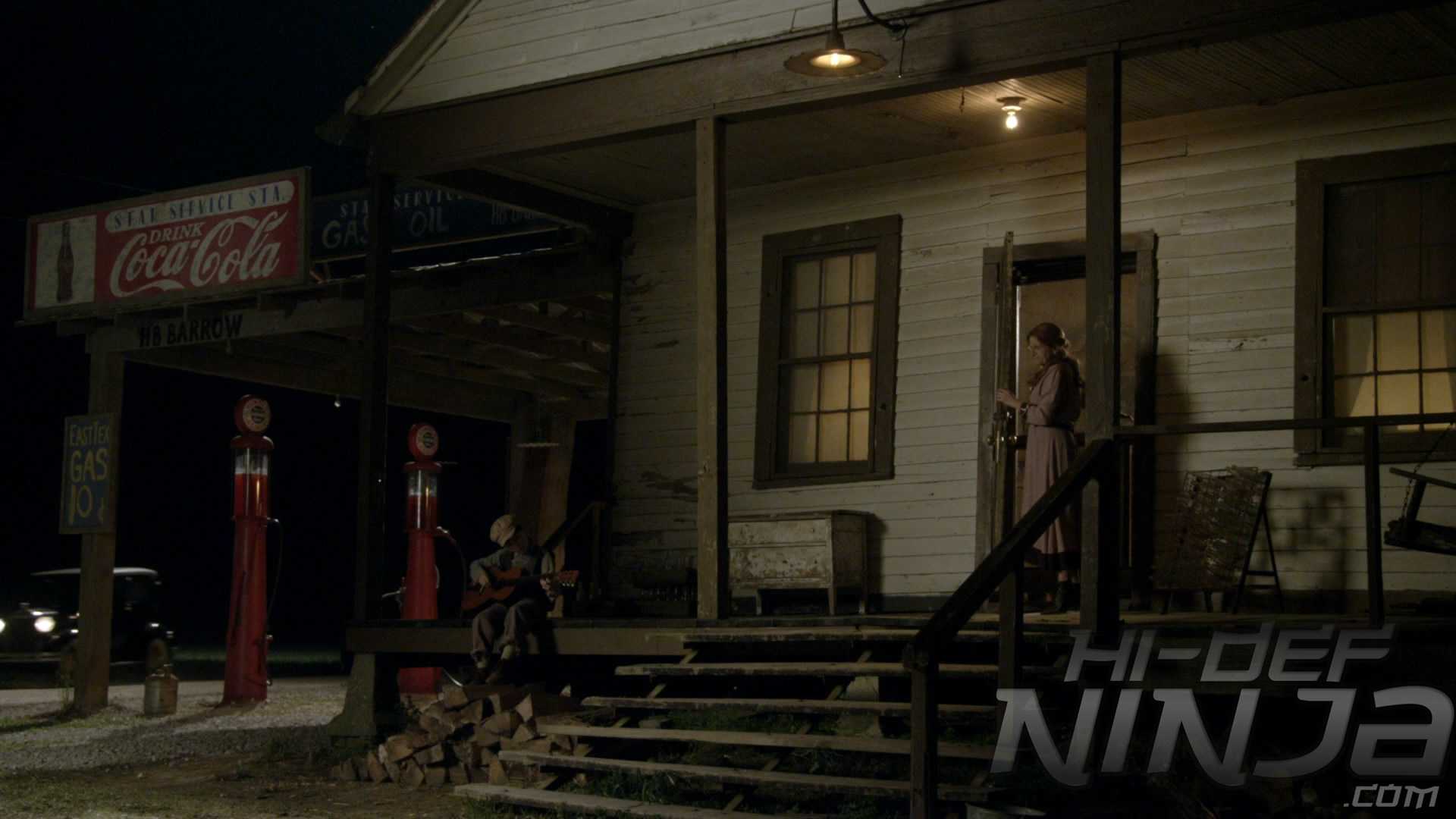 I don't have to tell you how the story of Bonnie & Clyde ends as you can just look up their story online. What I do want to drive home is that A&E did a fine job with Bonnie & Clyde, giving it a fresh spin. If I had only one thing negative to say, it would be that it was kind of long. Watching some of the bonus features though, the director Bruce Beresford indicated that they could have made Bonnie & Clyde even longer but they decided to truncate it a bit. I won't let that detract of how I truly felt about this series and overall it was well directed and produced. Was the show historically accurate? I can't comment on that as I am nowhere near a history buff. As for the disc, it is reference quality in my opinion. You're going to get top quality audio and video in this presentation. The supplements are solid and add to the feature. If you like the lore of Bonnie & Clyde, and want to see a different spin on the story, give Bonnie & Clyde a shot.