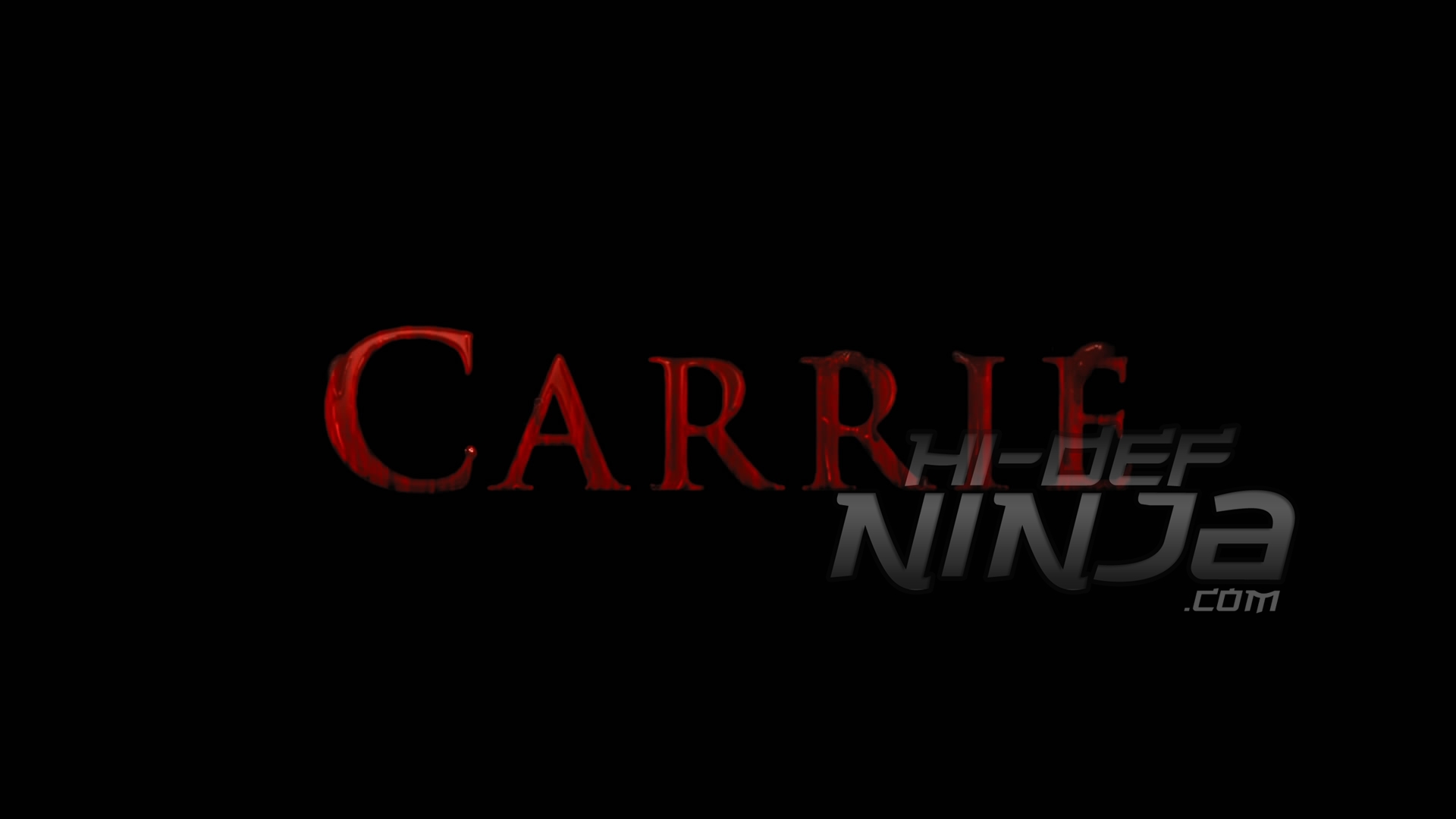 Carrie White (Chloe Grace Moretz) lives a sheltered life thanks to her over zealot religious mother, Margaret (Julianne Moore), which in turns causes Carrie to become a social outcast. In school a group of girls continue to bully Carrie on a daily basis, pushing her to her limits. However, they do not know that Carrie has been discovering the power of telekinesis. But the plan to ridicule her has been set in motion and the goal is to get to prom. Feeling welcomed and accepted by her peers leaves Carrie open and vulnerable, but the actions of other's may bring out her dark secret out into the open.
I will tell you that I oppose remakes and I am probably not the only one out there. However, I do realize that a lot of my childhood was attached to several classics that make me afraid of anyone else ruining that unique experience. With the amount of remakes that have been popping out in recent years, it won't be long until the true classics are touched and revolutionized for today's audience. Now Brian De Palma's horror hit, Carrie, has been given a facelift to appeal to the younger crowd. Under the helm of Kimberly Peirce, Carrie has been given a new look and definitely a slightly different approach to the story. Peirce's interpretation and adaptation of the horror classic isn't too far off De Palma's 1976 film, viewers may be able to discern many scenes that are very similar to the original film. It's hard not to compare, when De Palma's adaptation was so good that it's hard not to expect similar quality on its remake, but that's the gamble studios are making when they are unable to come up with fresh ideas.
This time around we see Carrie being portrayed by Chloe Grace Moretz, whose sheltered life has made her into a social outcast. Thankfully Moretz is a great actress, at first I had a hard time believing she would get bullied around, and she was able to properly embody the main character. The story really focuses more on her and the bullying she endures, a very sensitive and real problem in today's youth, which slowly builds up for the climatic ending. Kimberly Peirce does bring a new perspective into the story, she incorporates a few characters that try to provide some acceptance to Carrie, in an attempt to further separate from De Palma's film, which to a certain degree she achieves this. These are the two major elements that differentiate the two films, of course De Palma's in my opinion is the better of the two, but the newer Carrie does offer some new and fresh for the new crowds.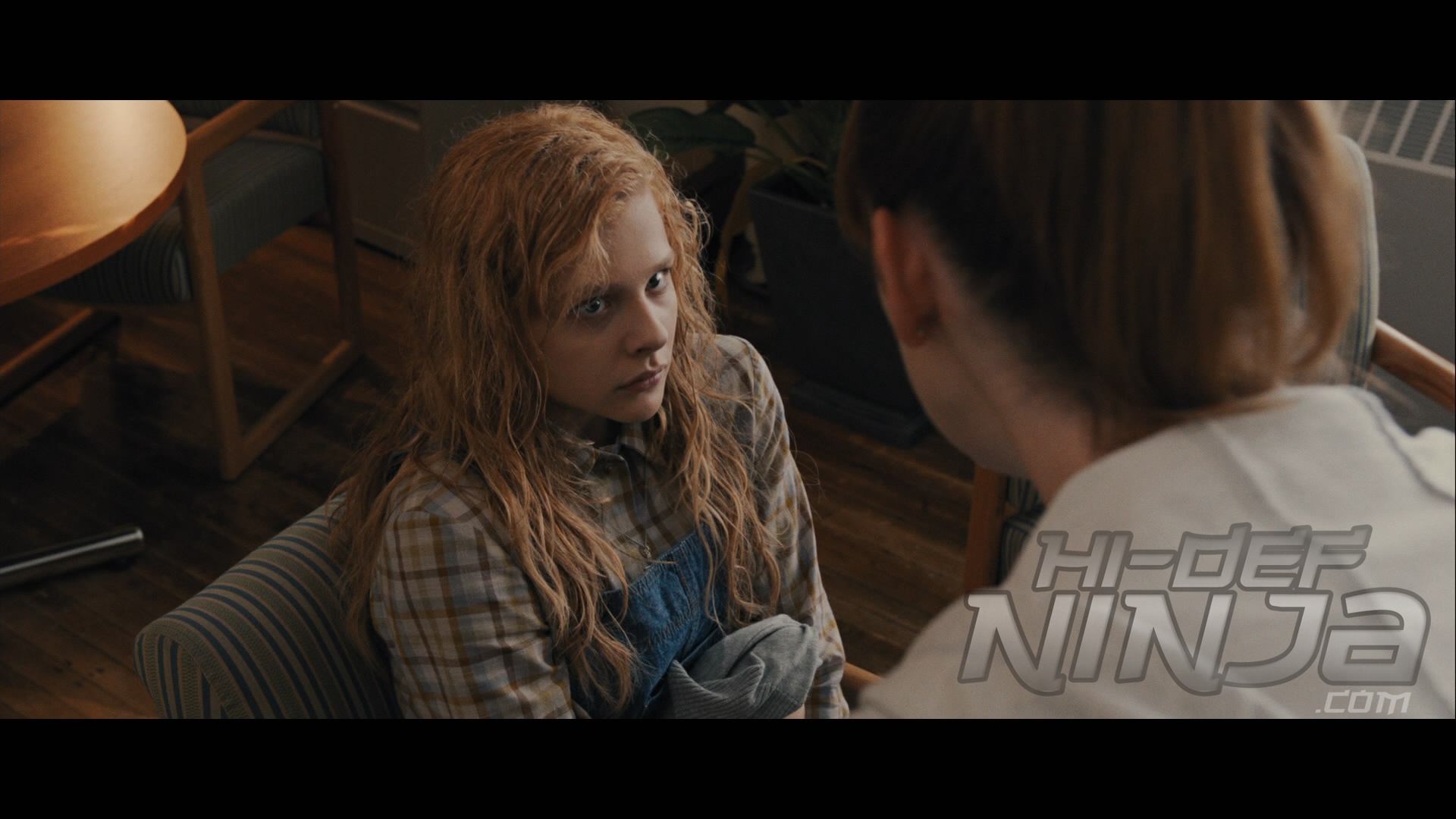 Carrie arrives with a very good 1080p transfer that is very close to perfect. The image is framed at 2.35:1 and is encoded using MPEG4-AVC. Right from the start Carrie features a very clean presentation with its digital transfer. Colors are natural, but a few scenes appear to be darker than usual. The skin tones are natural, with a hint of warmth during a few inside scenes. Detailing is very good throughout especially during close up shots. I did notice a few scenes looked soft, but it wasn't a widespread issue. The film features a thin layer of grain to give it that film like feel. Overall, Carrie looks great on Blu-ray.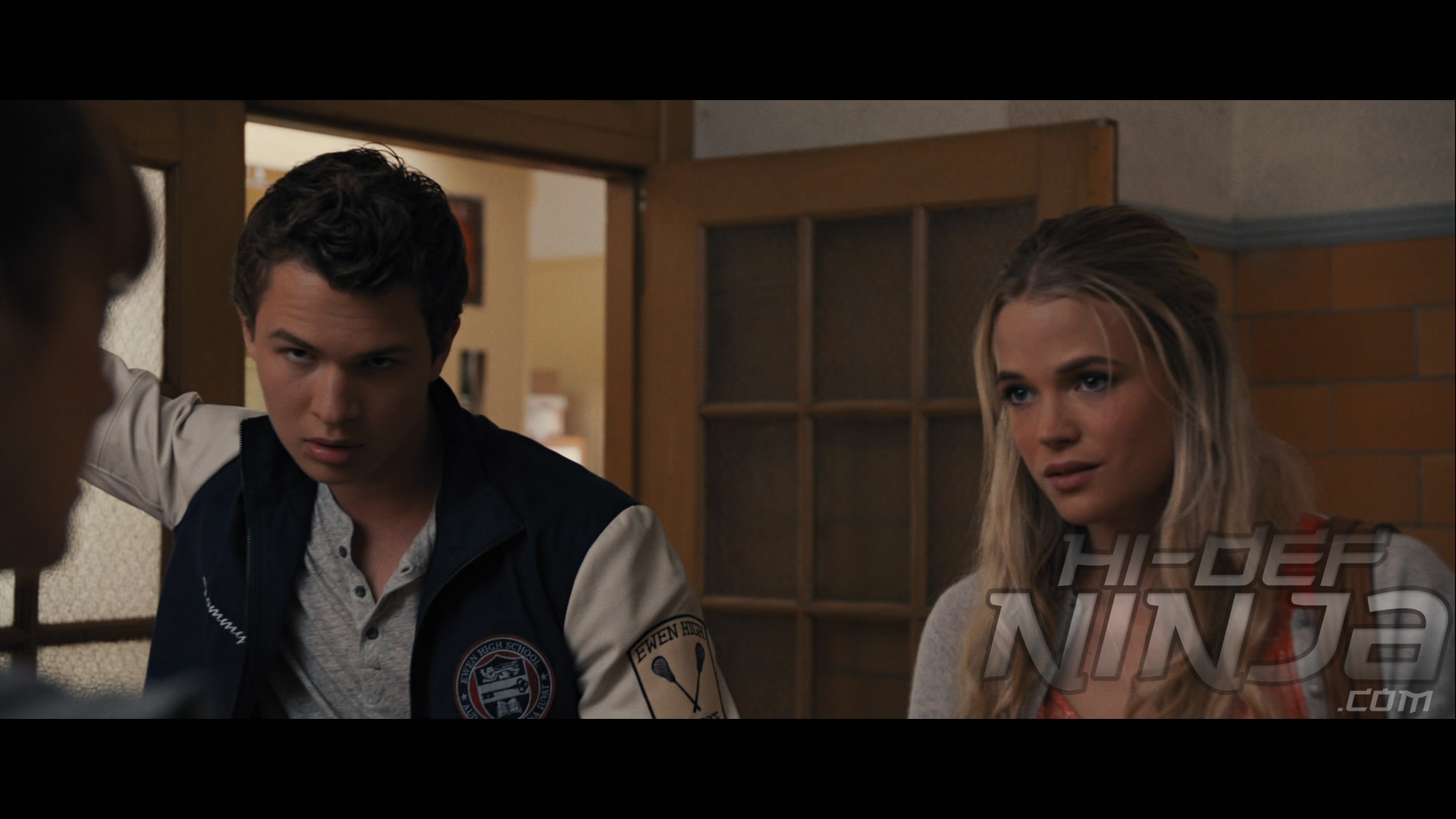 Carrie features a 5.1 DTS-HD Master Audio track that doesn't lack in effort and it's quite enjoyable. The dialogue never suffers throughout the film, if anything it's clean and clear. The fronts offer great directionality. The rears are always active offering great support throughout the film. The support from the rears really pays off well as it creates great ambience effects and atmospherics. The LFE channel is present and does give us some great bass in certain sections of the film, but I found it a bit under used. No further issues were found on this track. The track really helps bring Carrie alive and it helps create a great soundstage for the viewer to enjoy.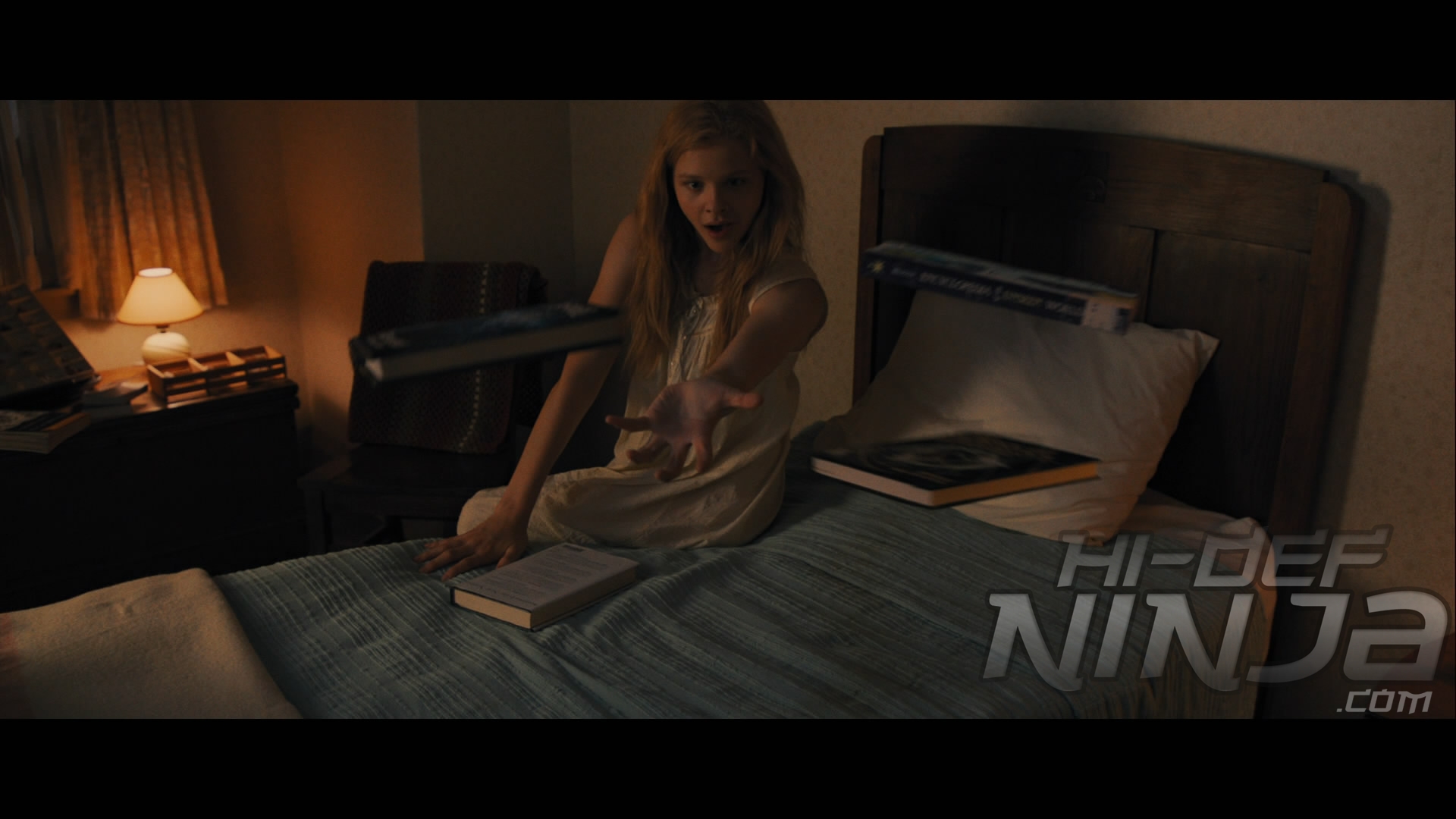 Audio Commentary – Featuring Kimberly Peirce
Deleted/Alternate Scenes
Tina on Fire: Stunt Double Dailies
Creating Carrie (21:07) – This is a making of featurette featuring the filmmakers and cast talking about the movie as well many behind the scenes footage. There's also a small bit dedicated to bullying. Pretty good piece if you liked the movie.
The Power of Telekinesis – The cast and crew talk about whether they believe in Telekinesis or not.
Telekinetic Coffee Shop Surprise (2:39) – See the viral video created for the film was done.
Theatrical Trailer
Sneak Peek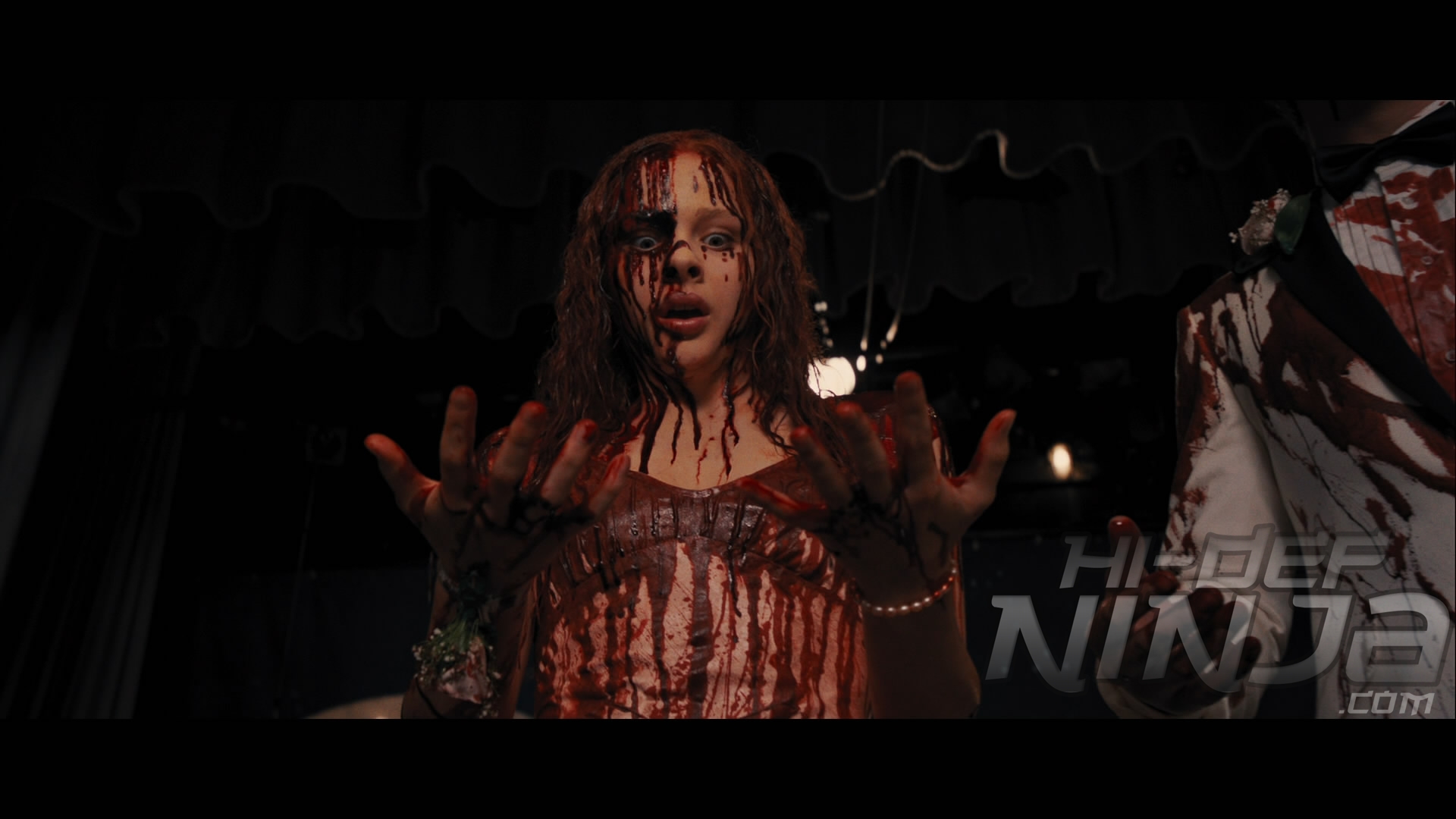 Knowing that Carrie was another remake, I went into the movie not expecting very much, but I was proven wrong. Kimberly Peirce's incarnation of Carrie is better than many give it credit, it's not up to the caliber of Brian De Palma's version, but it does touch up on some current sensitive subjects as part of the story bringing the movie to a more modern setting. Technically speaking the Blu-ray looks great and the audio track sounds good. The supplements are entertaining specially the behind the scenes "Creating Carrie" piece that offers a look at the creation of the film. Give Carrie a try and it will not disappoint.