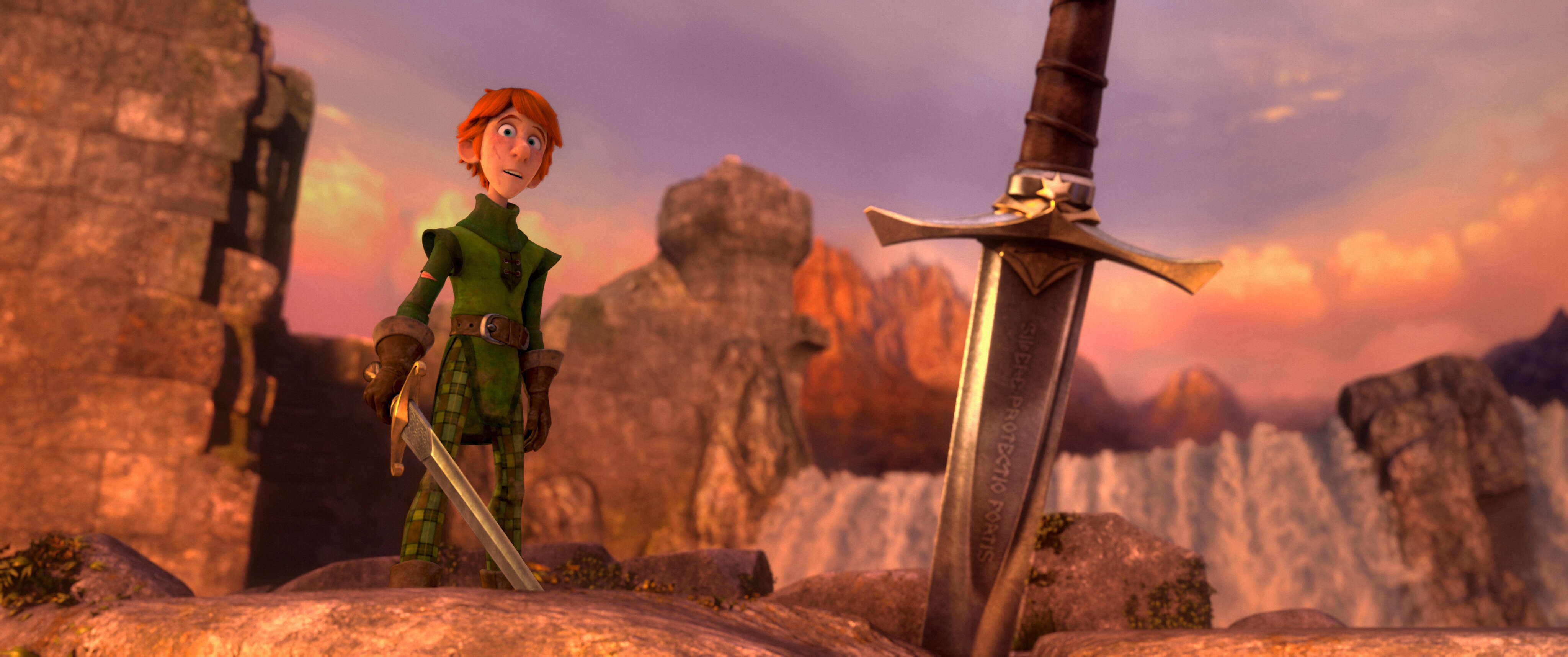 Young Justin lives in a kingdom without knights! He dreams of following in his Grandfather's footsteps and becoming one of the famed Knights of Valour but his father wants him to settle down to a life without adventure. Inspired by his Grandmother Justin decides to follow his heart and embarks upon a daring quest to become a knight by himself.
Along the way he meets a host of entertaining characters including the beautiful and feisty Talia, a quirky wizard called Melquiades, a very serious monk and the handsome Sir Clorex, who teach and test him in the ancient ways of the Knights of Valour. Justin's newfound skills are called upon all too soon when a banished knight returns to the kingdom and threatens to destroy it.
Despite being a fan of the underdog genre, sadly Justin and the knights of Valour failed to impress me. Not quite sure what was wrong with it but I didn't find the film particularly entertaining upon first viewing. There didn't seem to be any excitement or thrilling adventure during the 90 minute run time which is disappointing since a film of this genre set during the medieval times should of been ripe for action. It did pick up towards the end but sadly it was too late to change my opinion. Maybe I'm being a bit over critical but the younger viewers should at least be entertained. No doubt I'll revisit this in the future with my family.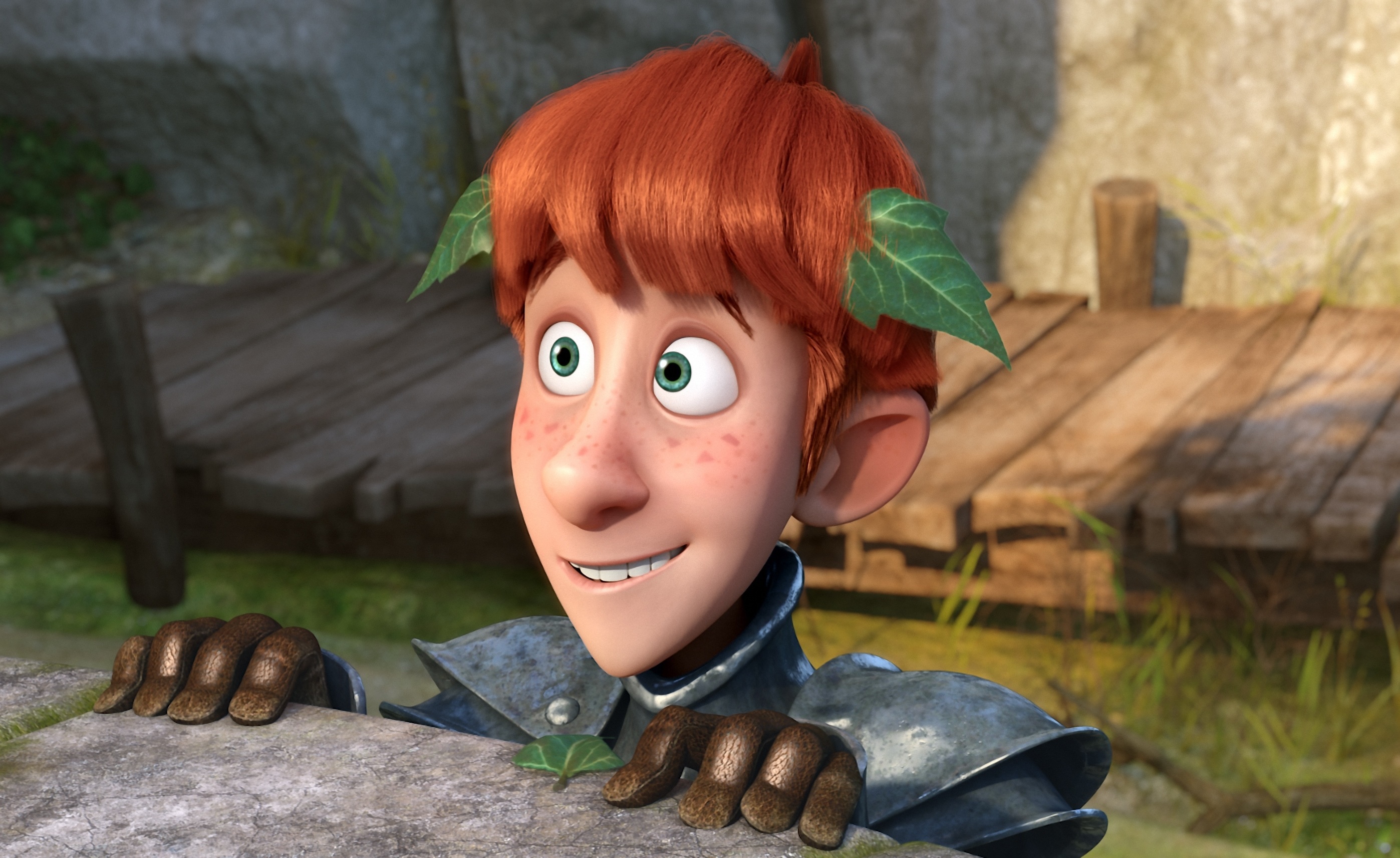 Justin and the Knights of Valour is presented on a BD50 disc that houses both 3D and 2D versions of the film. Both transfers retain the film's original 2.40:1 theatrical aspect ratio
Well despite the disappointing story, gladly the 3D transfer and overall animation (more on that aspect in the 2D section) on Justin and the knights of Valour was a pleasant and exciting experience. Animated films usually benefit from the 3D format and this film is no exception. Featuring some amazing layering throughout and some pop out effects which adds to the film, the 3D boasts some impressive immersion and depth. Some particular highlights include the Justin vs Gustav (a flying crocodile) scene, borrowing the dynamic action from How to Train your Dragon, seeing them fly through the air and crashing into pillars etc benefits from being viewed in 3D. Long shots in the open fields with mountain ranges in the background also feature superb depth and dimension.

Switching to 2D on the disc, Justin and the Knights of Valour is again, a fantastic transfer thanks to some superb animation. Bright bold and colourful throughout, the transfer highlights some of the hard work that has gone into animating it. Small detail like the texture on castle walls, blades of grass on the fields and clothing all exhibit some fine detail that can be observed up close and impress. A impressive observation was the lighting. Scenes were rich with natural sunlight which again, adds to the animation, the finale which was set at dusk was a particular highlight as well

Justin and the Knights of Valour charges onto Blu-ray with an English DTS-MA 5.1 and LPCM 2.0 audio tracks. Viewing the film with the DTS-MA 5.1 audio mix, the sonics match the quality of the video transfer and results are superb. Featuring a very playful surround mix that takes advantage of the whole soundstage, the rear and front sound effects are very discrete and full of detail with a good example being the detail and aggressiveness of the clashing of swords. The surround speakers are full of activity that creates a active and exciting soundstage throughout. Front speakers are used to full effect as well with some good examples as arrows being fired and using the full speaker setup to pan around the room. LFE is used to good effect as well and give some more impact to the film's more action orientated scenes. The only fault I could with the audio mix was that the dialogue was a bit soft which resulted in some adjustments in volume levels.
Making of (07:04) – this features gives a brief overall view of The production. Presented in 576/50i with LPCM 2.0 audio
Making of Animation (02:51) : a split screen feature that briefly intercuts between rehearsals, voice acting and pre-viz of random scenes. Presented in 576/50i with LPCM 2.0 audio
Making of Sound Design (04:08) : random clips intercut with behinds the scenes footage of recording sessions. Presented in 576/50i with LPCM 2.0 audio
Production Progress (03:04): progress reel of key scenes from sketches, Pre viz to final render. Presented in 1080/50i with LPCM 2.0 audio
Deleted scenes (04:44) : a collection of deleted scenes that were removed before final rendering took place so they feature a temp sound mix and are time coded. (Justin's Dream, Justin going to his cell, arrival at Lara's house, Justin's trip with Lara's shots). Presented in 1080/50i with LPCM 2.0 audio.
Cast and Crew Interviews (1:01:20) : a rather surprising feature on the disc. Over an hours worth of in depth interviews from key cast and crew that is available to view in one sitting or by selecting which cast or crew member. Presented in1080/50i with LPCM 2.0 audio

Justin and the Knights of Valour certainly has it's heart in the right place and does contain some moral messages for the younger viewers so it does come recommended. Unfortunately there isn't much substance for the older audience that maybe in attendance whilst viewing. It may grow on me over time as no doubt it will get rewatched in the family household. On the plus side though, the disc features a superb audio and 3D video transfer throughout and a surprisingly good set of bonus features that does give this release a lot of merit.