Anne Roland, a young journalist with an appetite for controversy, follows the trail of a strange government research chemical that might have caused the death of her close friend. After tracing the substance to the desert ranch of an infamous retired novelist, she's drawn into an experience of terror and frightening entities that she cannot escape. The events in this film are based on real documents, actual testimony, and evidence re- searched and uncovered from decades of a terrifying secret program run by the CIA.
Loosely based on the H.P Lovecraft story and 1986 Stuart Gordon film "From Beyond', Banshee Chapter is pretty damn good reimagining of the story that stands out from above the rest of the current horror releases that gets weighed down with remakes,sequels and wannabes. From the opening scenes, there is an overall sense of dread and creepiness that successfully keeps the film ticking over during it's relatively short but sweet 84 minute runtime as the characters try to unravel the mystery that dwells in Chamber 5. The film's main (and somewhat only) characters are portrayed by Katina Winter and Ted Levine who do a superb job of supporting the film on just their own performances. The relationship between the determined journalist trying to uncover the disappearance of her friend and a retired author who gets off on mind bending drugs and alcohol and generally being a total arsehole is pretty good as the film progresses along.
The direction and screenwriting is all down to Blair Erickson who, with a very limited budget, keeps the plot tense and mysterious and when needs to, delivers the shocks and scares with great precision and intensity. I'm not easily scared but do enjoy a scary movie but with Banshee Chapter, Blair had me screaming and jumping all over the place and that is no exaggeration. The plot though is gripping and interesting as the film starts to uncover it's secrets and makes you want to keep hanging on despite not wanting to look at the screen in case anything jumps out at you. Managing to keep the film's entities in the shadows throughout as well, Blair uses the 'less is more' technique to make the film's unseen entities more chilling. This is Blair's first feature as a writer / director and this reviewer already can't wait to see what he follows it up with.
Screening across various parts of the world at festivals and appearing in the USA on VOD, Banshee Chapter receives it's first physical home video release in the form of a DVD in the UK. The film's cinematography is a mixture of found footage, CCTV surveillance tapes and Digital Red epic cameras. Considering the film is draped in darkness throughout, it still retains a lot of fine detail and sharpness and black levels fit the film perfectly so nothing gets lost in the shadows during the film. There were a few scenes that seems to have a glaze of digital noise that just came out of nowhere and seemed to be part of the digital presentation and not the film cinematography itself. It only happened a few times so it wasn't particularly distracting, just a bit odd. What I found quite fascinating was that the film was actually shot and intended to be shown in 3D (as mentioned in the special features). Why it's only been released on DVD in the UK is a mystery. Looking up on a bit more info about it, a 3D Blu-ray was announced in the US but then cancelled. Hopefully a 3D version will surface somewhere else. Looking back at the film, whether or not the 3D is beneficial to the film's look remains to be seen but I can imagine that the finale set in the depths of Chamber 5 would be more chilling with the long dark hallways adding more depth.
The DVD comes with two audio tracks, Dolby Digital 5.1 and 2.0 and whilst it's not exactly demo material, the 5.1 track does a great job of delivering the scares and jumps when needed. Not much surround activity was heard but did kick in with some ambience and gave the film's score a bit of extra support. LFE was also deployed for the more intense scenes adding a bit more impact.
Bonus features sadly are lacking and amount to a couple of EPK style featurettes and a trailer that when viewed together, still comes under the 10 minute mark which is a shame because after viewing the film, it would be interesting to see how it was all put together and how the original HP Lovecraft story inspired them. Hopefully a more detailed release will surface soon.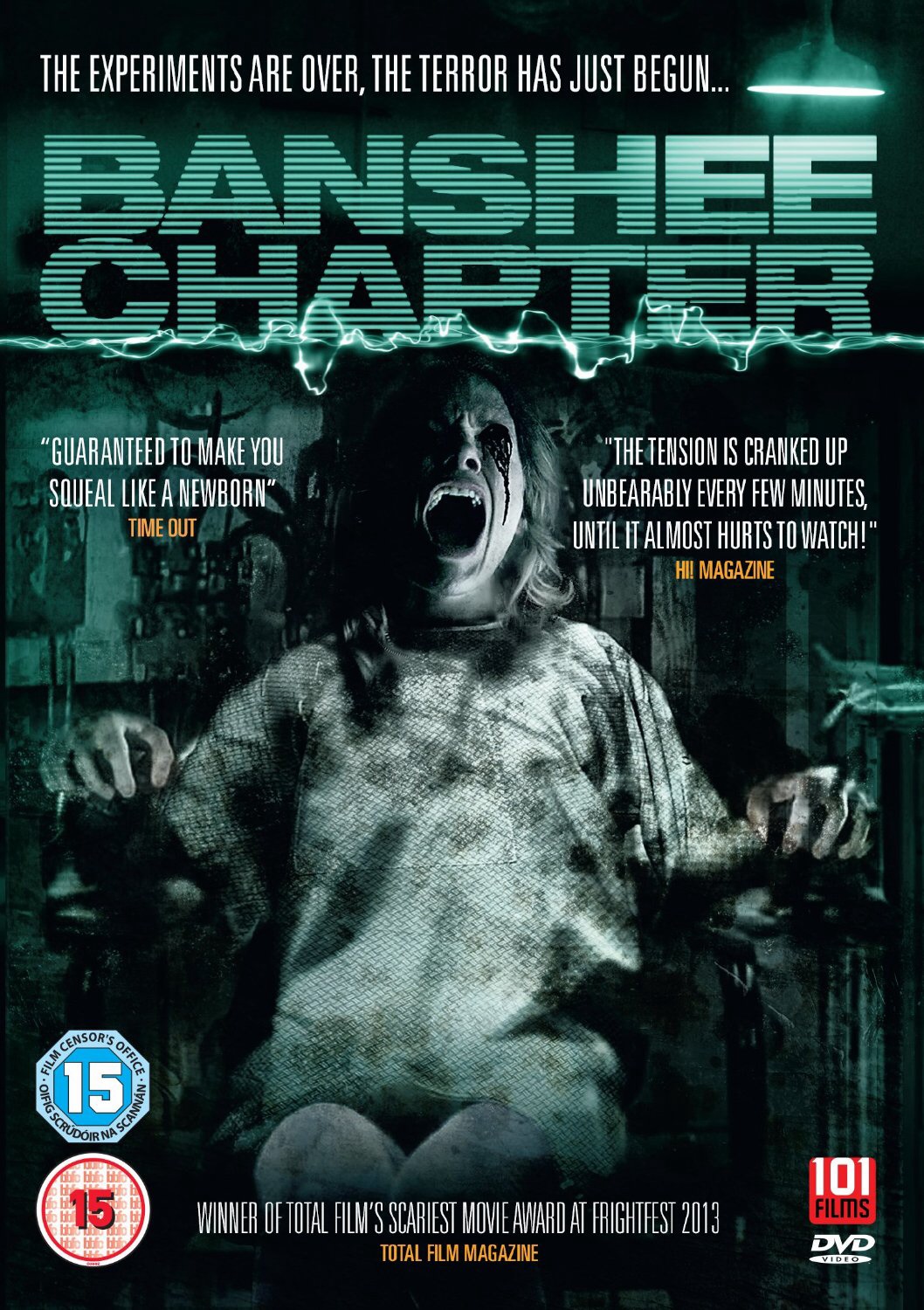 The DVD that was supplied to review this film with was supplied kindly by 101 Films