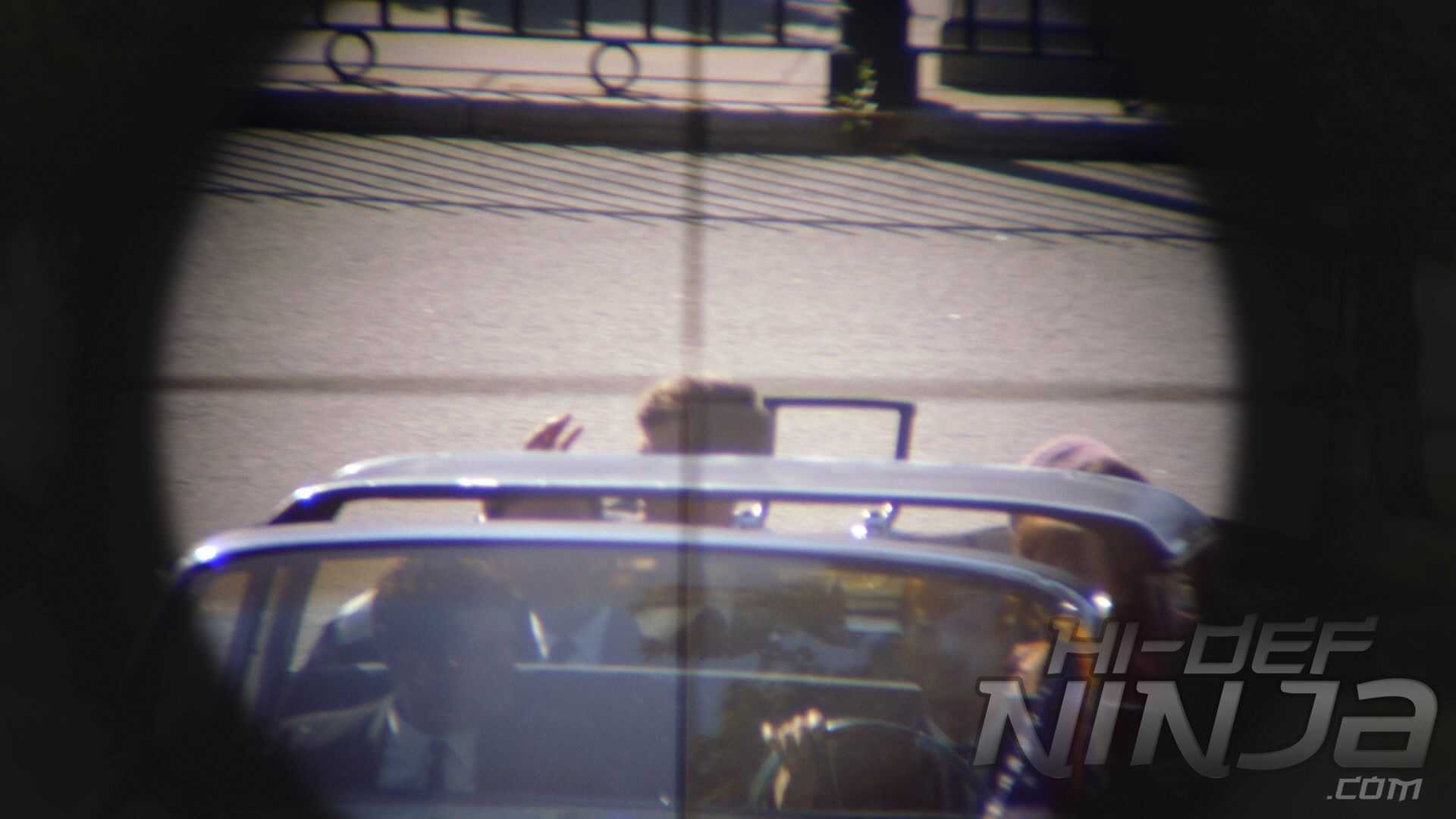 The forgettable Killing Kennedy evokes a sense of pity, not respect.
If there's been one event of the rather busy 20th Century that's been over-covered, investigated to death, and debated by millions of Americans during the current Century, it's been the assassination of President John F. Kennedy. For many of us who were not alive at the time, the event seems to represent the 1960's version of 9/11 – our parents and grandparents knew where they were when three bullets struck the president's motorcade, killing Kennedy and seriously injuring Texas Governor John Connolly.  Moreover, a piece of America's youth died, as our country underwent a sea change as we got deeper into Vietnam. Kennedy was the first 'television president,' a man who won the 1960 election based on his good looks (and help from his father) as much as his eloquent speeches. That spotlight brought the bad (The Bay of Pigs) and the good ('Camelot' and The Cuban Missile Crisis). But it's his assassination that still draws the crowds to his grave, and so Fox Television host Bill O'Reilly decided it was time for the upteenth telling of what we already knew. His book – short on footnotes but big on extreme and descriptive language instead of providing us with any new facts – somehow swept itself into a national best seller. Fast forward to 2013, and one bad idea seems to have spawned another: the forgettable docu-drama from The National Geographic Channel which arrives this week on home video. And while it looks good, it barely scratches the surface of a turbulent time and a complex man, doing neither the justice they deserved.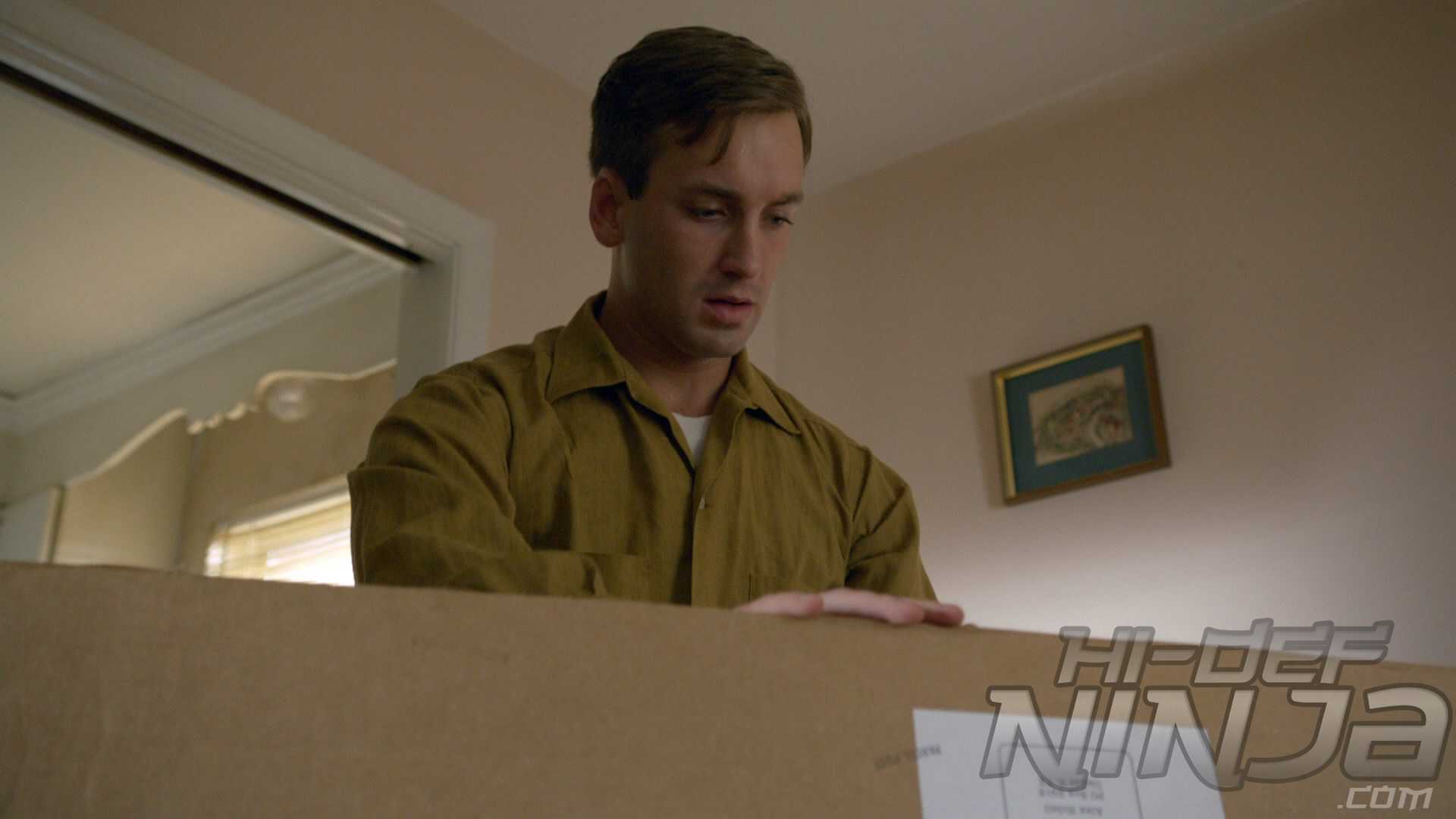 We all know the story: Cold War-era geopolitics share a stage with a human-interest story about Kennedy (Rob Lowe) and his assassin Lee Harvey Oswald (Will Rothaar), as their paths cross one fateful day in 1963 Dallas. Kennedy's wife Jackie (Ginnifer Goodwin) turns a blind eye for his love of younger women, instead bearing him children and being a dutiful First Lady. Meanwhile, disgruntled American Oswald defects to Russia hoping to restart his life by marrying Marina (Michelle Trachtenberg) and raising a family. But soon, the warm shores of America beckon and the couple returns to Dallas, only to see American economic values seemingly corrupting the country, while 'heroes' in Cuba overtake it in an effort to grow Communism in America's backyard. As Kennedy learns tough political lessons from The Bay of Pigs, Oswald struggles to grow a resistance to Kennedy's policies, choosing to assassinate Retired General Edwin Walker, who wants to invade Cuba and run Castro out. Although unsuccessful, Oswald makes his move against Kennedy soon after The Cuban Missile Crisis, resulting in his manhunt and eventual assassination by nightclub owner Jack Ruby (a portly Casey Siemaszko). Using stock footage and computer-enhanced re-imaginings with Lowe in the lino seat, our players move solemnly towards their date with destiny.
There are so many problems with Killing Kennedy that I can't mention all of them here. But let's start with what works: Rob Lowe turns in a solid performance as Kennedy, perfecting his mannerisms and voice exquisitely. In many ways, Lowe is Kennedy, which at least makes the rest of our story more acceptable. Costumes and sets are also well-done, and Director Nelson McCormick shows us that he can direct. But it's the source material which defeats things before the opening credits roll. O'Reilly's book offered no new details or insights, and utterly ignores the growing belief among Americans that Kennedy's takedown had conspirators, mostly likely the mob who Attorney General Bobby Kennedy (Jack Noseworthy) had been investigating. The material does shed a more realistic light on the 35th president as a lady's man who wore a backbrace after his WWII PT boat accident. But the rest is idealistic fluff, painting the disgruntled Oswald as a lone gunman who was looking for an excuse to prove his worth to the world, while raising Kennedy to a nearly god-like level. Killing Kennedy never gets further than skin deep, sacrificing content for looks while making The National Geographic Channel – usually known for its excellent documentaries – look no better than The Lifetime Channel. The way the press changed on that day, from a curious onlookers to the captains of the modern 24-hour news cycle, got their start with the assassination, and yet scratchy old reels of CBS News anchor Walter Kronkite and others are all we get.
But there's more: perhaps my standards are too high, but when will someone pull together an epic miniseries that addresses the Kennedy Administration? Nat Geo had the perfect opportunity – using O'Reilly's book – to tell a sweeping story that could used elements from many books, serving as nothing less than the next great miniseries. But instead, we're treated to a 90-minute teleplay with a gruff Bobby, a poorly-fleshed-out Ruby, and a self-centered antagonist who just wants someone to pay attention to him. There is potentially some meaty elements early on, as Oswald attempts to integrate into Russian society at Minsk, but his psyche is never probed to learn how he degrades from a big mouth into a cold-blooded killer. Lowe's acting troupe are serviceable but not memorable, and even Rothhaar comes off as a smug idealist whose character likes to hit his wife.
What must have seemed like a good idea at the time, Killing Kennedy never really gets below the surface, over-simplifying a complex leader and his tragic death. You would do better to watch PBS' American Experience, JFK: Breaking the News, or the other well-made documentaries from the channel than this one. Kennedy is simply not worth your time.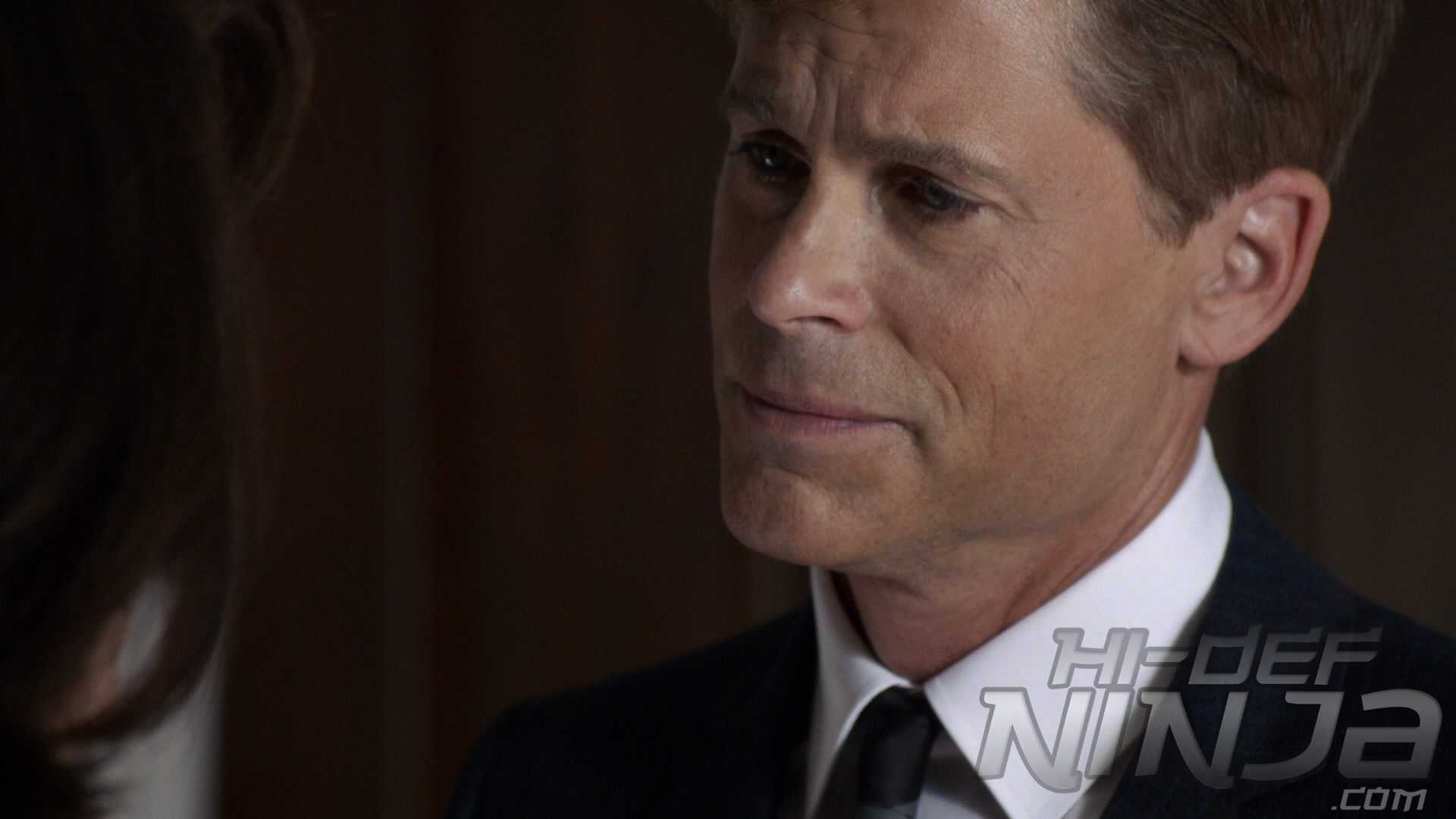 Killing Kennedy arrives with a MPEG-4/AVC transfer that's solid but not impressive. Its 1.78:1 ratio rarely stands out but doesn't fail too often either. Colors are a tad warm particularly in outdoor scenes, such as the red dash of the FBI's squad cars and the blue flowers outside Oswald's home. Interior colors are dull and light-lit, revealing some minor bleeding around figures. However, I think these are a result of the director's desire to portray the 1960's in a more a realistic manner than any error by 20th Century Fox Home Entertainment. Detail is precise, showing off the lines in JFK's suits and well-made sets of The Oval Office. Oswald's American house is oddly stark, while his life in Russia (not surprising) is portrayed as decidedly off-color. Human features, such as hair and lipstick, look sharp and stand out. Scenes leading up to the stretched archival footage are de-colored before, showing us just how young network television was at the time. Finally, there's zero evidence of aliasing, macroblocking, or edge enhancement, proving that Fox does take all of its transfers seriously.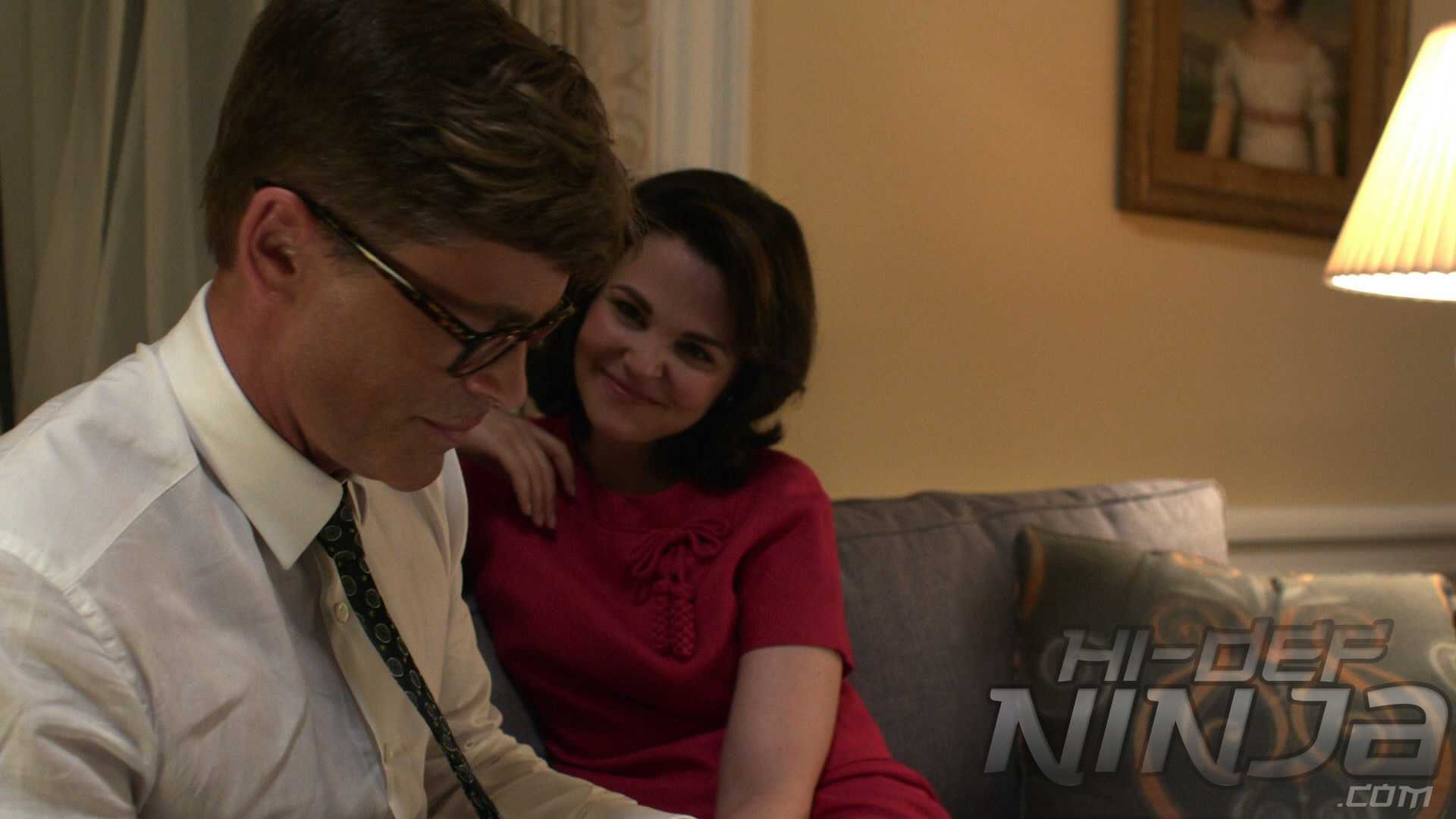 Killing Kennedy's DTS-HD Master Audio 5.1 track is also uneventful. Forward speakers deliver the bulk of the experience, with music, dialogue, and sound effects mixing well enough. The center channel doesn't separate these out, satisfied with merely duplicating the mostly dialogue-heavy affair. It's the surrounds which let us down, only occasionally arriving with office chatter, street traffic, and suburban elements. The LFE doesn't have much to do either, demonstrating its weight only during the assassination, the shooting of Dallas Police Officer Tippet, and the arrival of Air Force One. If it wasn't for Composer Geoff Zanelli's well-produced soundtrack, we might not even need to hit the 'power' button.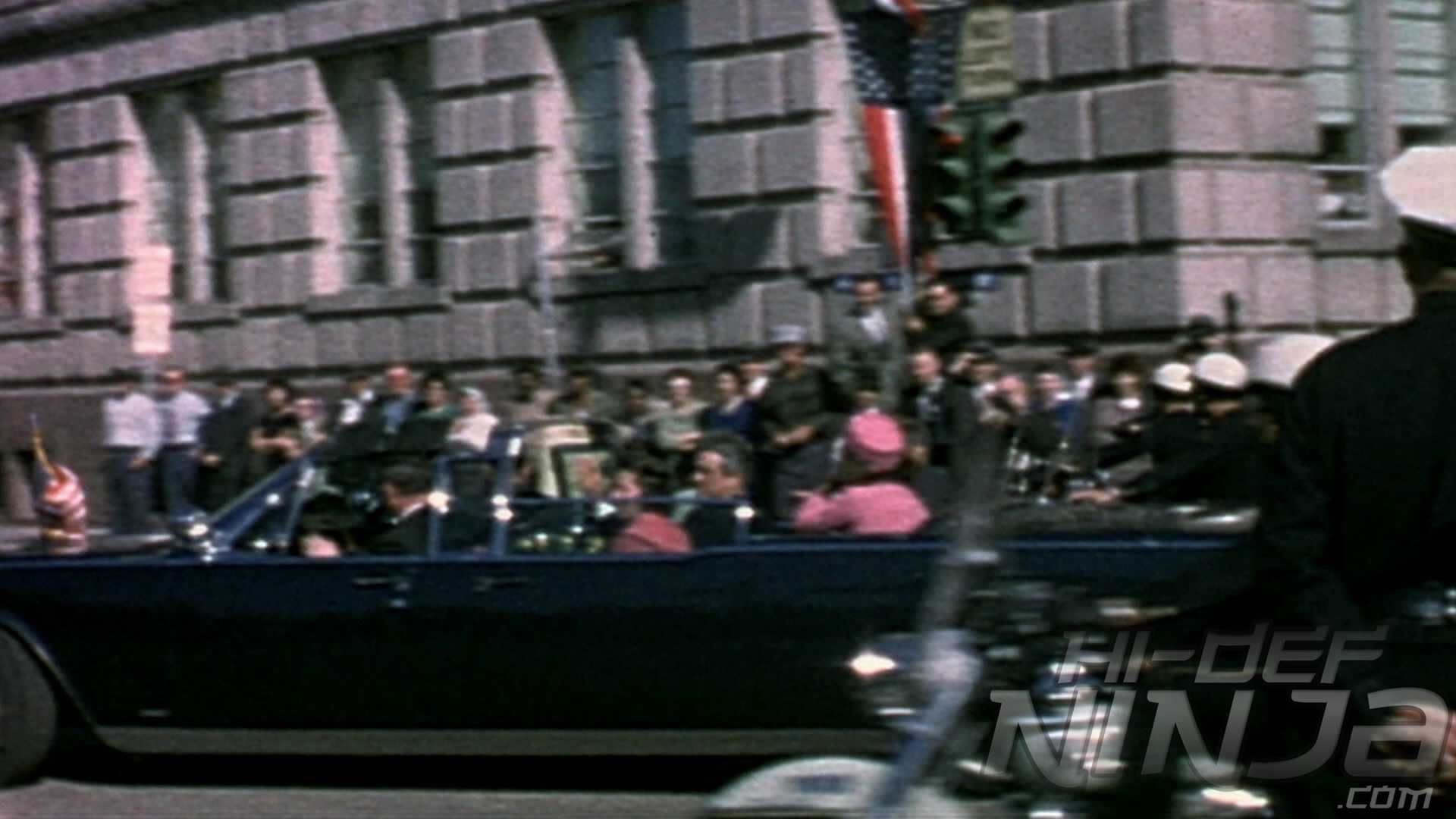 There's even less to be happy about with the supplements, which seem self-serving at best and boastful at worst.  At least all of them are presented in HD:
Camelot's End: The Making of Killing Kennedy (19:34): This standard promo features interviews with the cast and crew.  Nothing special here.
Killing Kennedy – An Interview with Author Bill O'Reilly (6:06): Never one to keep his opinions to himself, Fox pundit O'Reilly steps to the forefront to talk about how his book was made into the film.
The Kennedy Mystique (6:38): Perhaps the best item of the release, the featurette looks into what made The Kennedys so revered and what effect they've had on the world's impression of America's leaders.
Virginia is for Lovers – Tourism Commercial ( 00:16): I cannot understand why this tourism commercial for Virginia is on here.  At all.
The single 50GB BD disc comes a broadcast version (1:27:40) and a extended one (1:29:56), which served as the basis for this review.
The disc is housed in a standard Eco Amaray with no interior artwork.  There is a Digital Copy included inside.  We are not aware of any special editions.
Killing Kennedy takes on the tragedy that changed a nation with less than impressive results.  As stated above, you could do a lot better with the slew of exceptional PBS programming that arrived in 2013 to remember the 50 year anniversary of the assassination.  Minus Lowe – who received a SAG nomination – the performances are adequate but not impressive.  The home release offers more of the same meh, with decent audio and video transfers but disappoints with one of the worst set of supplements in recent memory.  I worry that young people might unearth this one day and base their entire understanding of Kennedy on this mediocre presentation, without peeling back the onion to research the possibility of real conspiracy.  Hopefully, they have the wherewithal to ask the tough questions we have – for now, O'Reilly's book and Killing Kennedy are not a place for you to start or finish.  Neither is worth your time.
Discuss this review with fellow HDN fans on Facebook. On Twitter, follow us at @HidefNinja, and follow author Matt Cummings at @mfc90125.