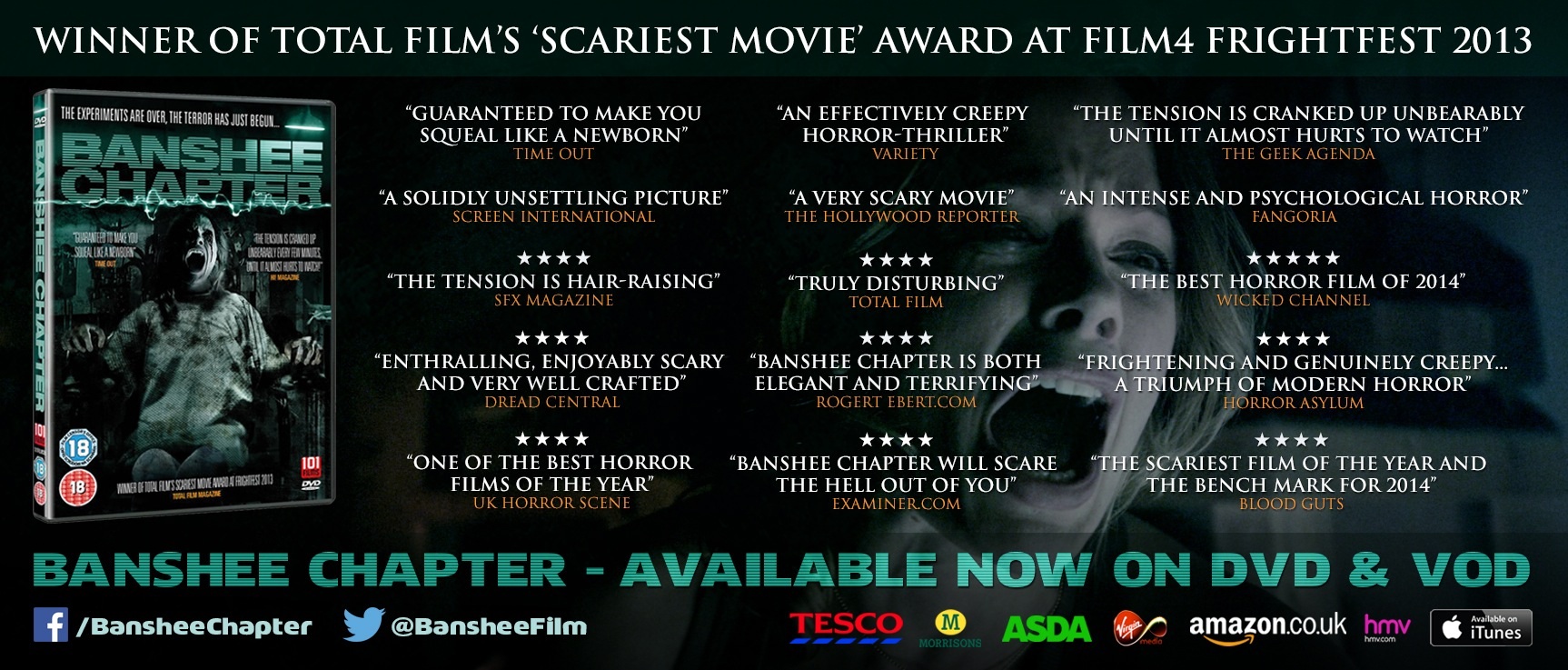 To celebrate the UK DVD & VOD release of the "Truly disturbing" (Total Film) horror shocker Banshee Chapter which is "Guaranteed to make you squeal like a newborn (Time Out), the film's makers are giving the fans an opportunity to own an item from the films production that money can't buy.
The official Banshee Chapter Twitter page (@BansheeFilm) are asking you, the fans, to tweet in a photo of yourself holding a copy of the UK DVD. Then you will be in with a chance of winning a rare shooting script and DVD signed by none other than Star Trek's Zachary Quinto, writer/ director Blair Erickson, leading stars Michael McMillian ('True Blood') & Katia Winter ("Dexter', 'Sleepy Hollow'), and producers Corey Moosa & Neal Dodson ('Margin Call', 'All is Lost') of Before The Door Pictures!
The competition will start on Monday 17th February around 12PM GMT
If you have yet to pick up a copy, it's available to purchase online at:
Amazon: http://amazon.co.uk/dp/B00FO9ZDCM
iTunes: http://bit.ly/KgxSVh
You can read my thoughts about the film at http://www.hidefninja.com/2014/02/09/uk-banshee-chapter-review-2/
*this competition has been arranged by the UK production company and not Hi-Def Ninja.