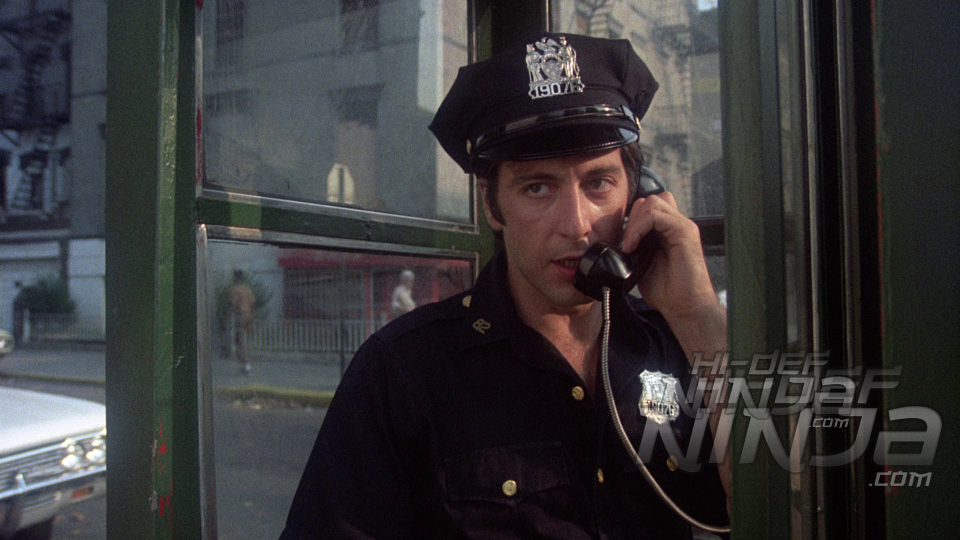 A plainclothes street patrolman, Frank Serpico might be the best cop in New York, but his unwillingness to play dirty and give into police corruption of drugs, violence, and kickbacks his colleagues indulge in every day. When he decides to expose those around him, Frank finds himself a target, not just to the city's criminals, but his own peers.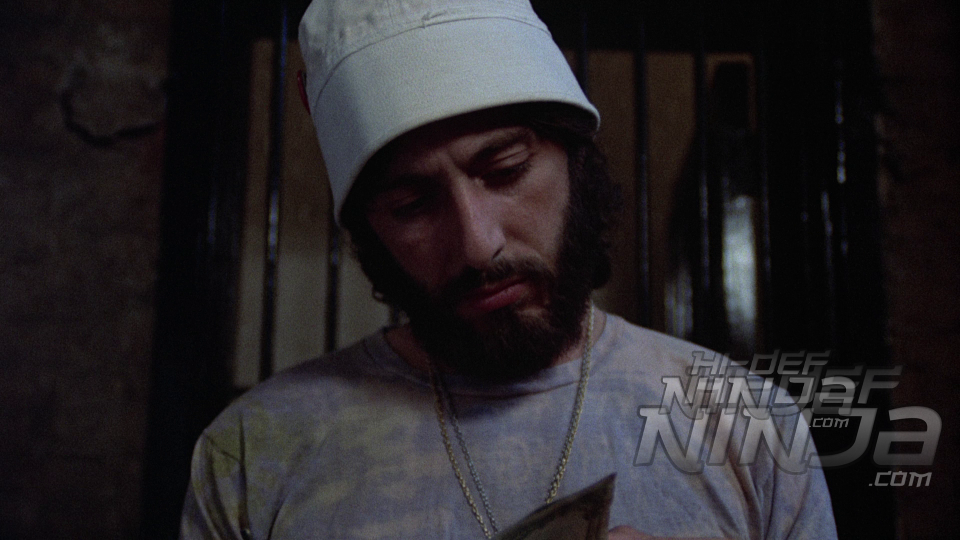 "Serpico" has been granted a brand new 1080p AVC MPEG transfer, and is presented in 1.78:1 which is the same as it was shown during the films theatrical run.
Detail from the off is fantastic. Facial lines, skin detail, hair detail, indoor scenery and outdoor scenery can be seen in great clarity and great sharpness with great detailed imagery. Colours are great although the colours used nothing will really pop out at you due to the more bland and bleak colour palette that was used during the film making process. Skin colours and facial tones appear natural, and no colours tend to bleed or look washed out. Darker colours and blacks again are spot on, with the blacks never losing any detail nor producing any digital noise. The print itself has been some well0loved attention cleaning up nicely with very little to no digital noise reduction used. Grain fans out there will be pleased to know that the movies grain structure has been left intact and suits the film perfectly.
Considering the film is forty years old, the image presented on this Blu-ray is nothing short of superb!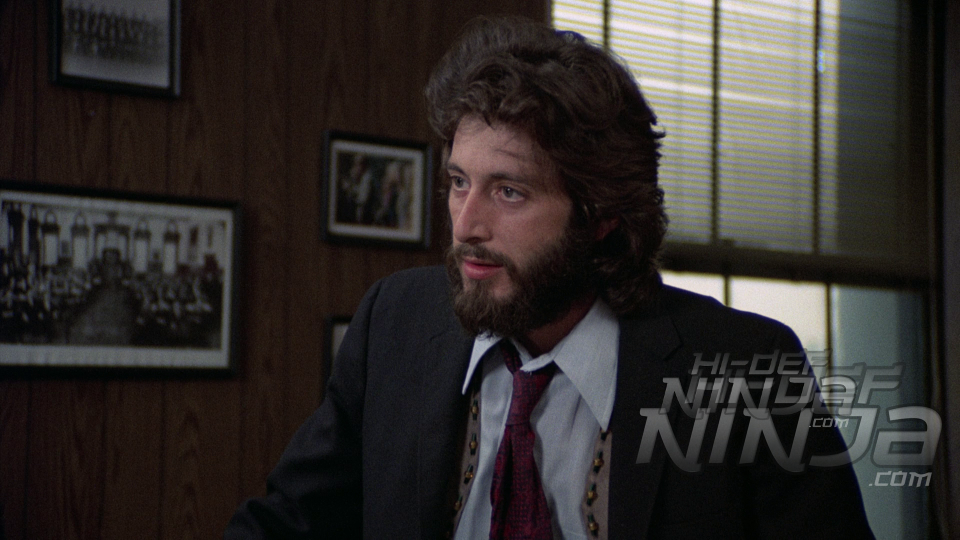 There's two audio tracks to choose from here, an English LPCM 2.0 track and a new English DTS-HD Master Audio 5.1 track. For the purposes of this review, I opted for the DTS-HD Master Audio track.
For a newly made surround track, it's actually pretty good. Sometimes it can be hit and miss with new surround tracks but I was pleasantly surprised with this. The actual surround mix immerses you into the movie very well with all speakers being used to a full effect. Fronts and rears pick up all of the background noise going on around you without ever sound false. Dialogue comes flowing out of the front speaker with great clarity sounding natural without being lost within the mix. Very little LFE throughout the track aside from a few gun shots here and there, so your sub won't get a workout here. The score flows nicely from the speakers doesn't overpower nor sound out of place throughout the mix.
For a new track, like I've said above it's a good one and comparing it to the LPCM track it does immerse you more into the movie however, the guys out there who like their original audio tracks included they will be more than happy with the LPCM track.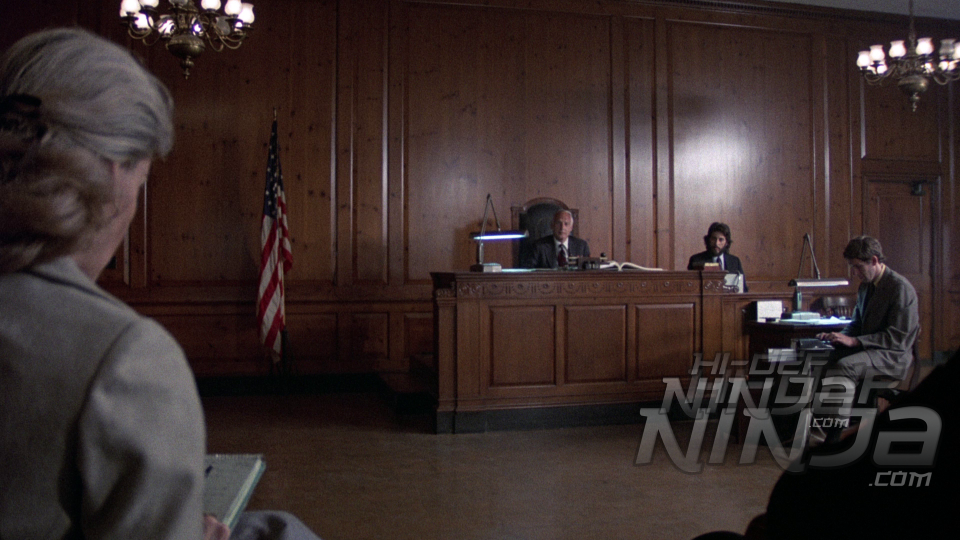 "Serpico" arrives on Blu-ray to the UK courtesy of 'Eureka' with the following extra materials
* 'Serpico: Reel to Real' (10 mins) – This ten minute Featurette is a vintage chat with producer Martin Bregman and director Sidney Lumet, discussing the genesis of the project, as well as the original script, the book and how and what was needed to bring the story to the screen.
* 'Inside Serpico' (13 mins) – A continuation of the 'Serpico: Reel to Real' featurette, with Bregman and Lumet discussing the making of the film, from principle, acting choices, meeting the real Serpico, editing and the movie's reception after the premier.
* Favourite Moments (3 mins) – Another continuation again, with Bregman and Lumet giving time to both tell of their favourite scenes in the film.
* Photo Gallery with Sidney Lumet Commentary (4 mins)
* Original Trailer (4 mins)
* Also included in the package is a 36 page colour Booklet – Featuring a new and exclusive essay by critic and author of 'Al Pacino: Anatomy of an Actor', Karina Longworth, along with rare imagery and artwork.
Not much to moan about in all honesty, aside from it might have been nice to have had a new video interview with Pacino about the movie. A good set of extras however, that is sure to please the masses of fans that "Serpico" has.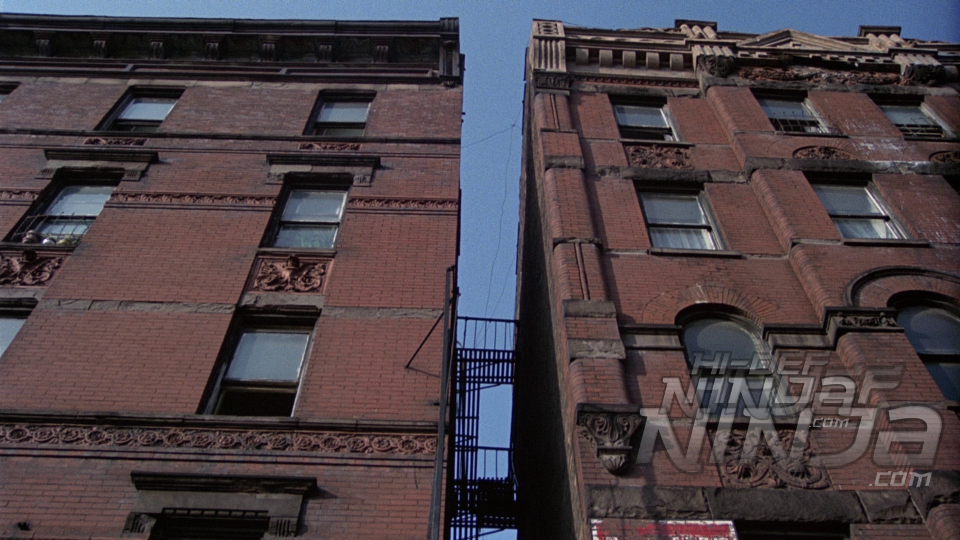 I feel quite ashamed with myself for saying that this was the first time I've ever sat down and watched "Serpico". It's one of those movies that I've heard friends talk about and read things about online, but I've never actually made the effort to watch. I guess it doesn't help that for a while I wasn't the biggest fan of Al Pacino, but when I saw "Scarface" and "Carlito's Way" for the first time a few years ago he became an actor that I would be more than happy to sit down and watch.
Sitting down to watch "Serpico", despite the films 130 minute running time, not once did I look at my watch. Great direction from Sidney Lumet putting Al Pacino into one of his most pivotal roles of his career, and a performance that has made me appreciate him even more than I ever did. The rest of the cast also do a fine job throughout. The movie engrossed me as soon as it got going. Being a police officer myself this kind of movie was right up my street, and does make you wonder what actually goes on within police forces around the world. There has been tonnes of police corruption movies released throughout the years, but for me "Serpico" has easily taken the top spot if anything for the sense of realism and grittiness that the movie gives off.
As for the Blu-ray release, 'Eureka' have added yet another fine title to their 'Masters of Cinema' range with "Serpico" boasting a fantastic video, a very healthy audio package and a decent set of extras. Anyone looking to upgrade the DVD to Blu-ray, this comes highly recommended.
"Serpico" has been released in the UK in both standard amaray version, or a limited edition Steelbook release.
Standard edition – Purchase from Amazon.co.uk
Steelbook – Purchase from Amazon.co.uk