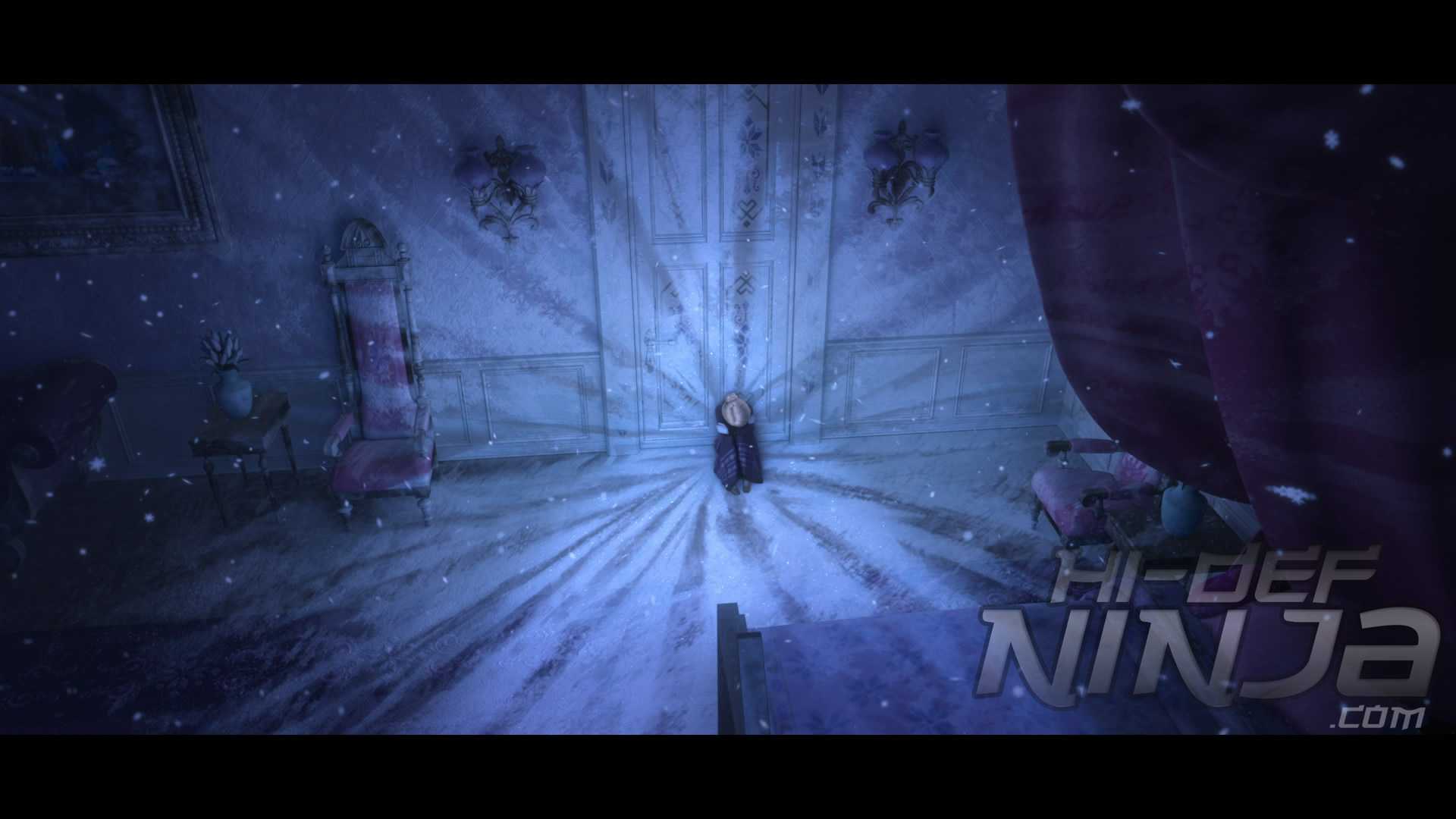 When Elsa (Idina Menzel) accidentally strikes Anna (Kristen Bell) with her icy powers, Elsa becomes a recluse in her room and the royal family orders the doors to the palace to be closed. When she is coming of age, Elsa is forced to go through the coronation ceremony with an insecurity to be able to control her powers. Anna, who had just met Hans (Santino Montana), decides she is going to marry him, but Elsa refuses to give her blessing. The two argue causing Elsa's power to be exposed, scared and not knowing what to do she runs to hide in the a mountain nearby, what she doesn't realize is that her power has brought her town to its knees with a never ending winter. Now it's up to Anna to find her sister, on her way recruiting Kristoff (Jonathan Groff), Sven and Olaf (Josh Gad) to help convince Elsa to come back home.
Not surprising at all, Frozen took two Academy Awards, one for Best Animated Film and Best Original Song – written by Kristen Anderson-Lopez and Robert Lopez, putting it next to the many more award winning Disney movies. But Frozen actually brought back the public week after week, making it a financial success and very popular to say the least. So there has to be a reason, no? Of course there is, Frozen takes all the great elements that made Disney classic tales well, classic.
To elaborate further on the last sentence there, Frozen has implemented a lot of the old elements that can be found in many of their classic animated films, the love triangle, the tropes, the true love's kiss, etc. all these elements put together can only produce a good animated film, at least from popular belief that "don't fix what is not broken" which indeed fits in this scenario. A proven successful formula can only bring you more success. However, from the perspective of the main characters we can see there's a greater role for the two lady protagonist, which is a breath of fresh air. With that being said, there's a set of new role models for little girls out there.
Disney returning to its roots is what really makes Frozen that much better, in recent years Pixar and Disney had delivered good films, but not quite like this. Frozen has a great story structured and it is supported by fairly complex characters. The two leads have a complex relationship that only gets worst as the movie moves on. At the same time you have the supporting characters in Olaf and Kristoff who are a big part of the main story arcs. The best part of the movie was the many musical numbers, after all the movie did win an Oscar for best original song "Let it Go", but the music throughout was excellent and enjoyable. Frozen even has a very unconventional ending, at least one that I never expected from a Disney movie, but it works quite well. Not surprising, Frozen is very family centric film, but it has something for the whole family, it is not solely aimed for children. To sum it all up, Frozen was entertaining and it has something for the whole family.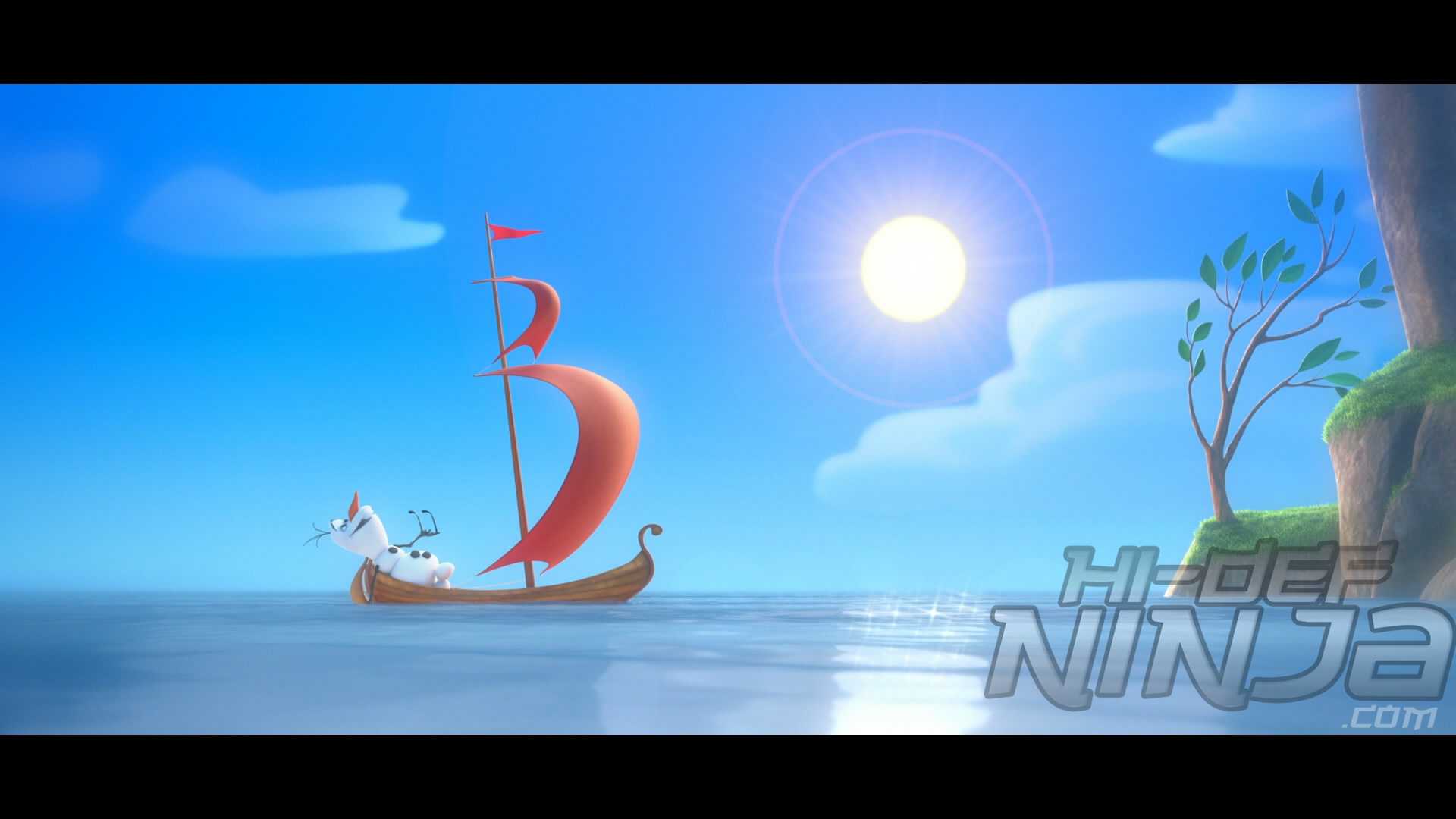 Disney is a studio that doesn't take shortcuts when it comes to producing great transfers and with no exception Frozen looks fantastic. With a beautiful 1080p MPEG4-AVC encode, Frozen continues the Disney tradition of great transfers; the image is clean and very pristine right from the beginning. An excellent digital picture that is full of details at every corner from the castle decorations to the town streets, there's tons of details to be seen everywhere. Each character is greatly detailed too and you can even see the fine details on Sven's fur or even Olaf's snow pattern. The colors look vivid even during the snow and cold environment. Black levels are deep and inky. I didn't detect any issues in the picture, if anything Frozen is another reference quality title.
Frozen' audio track is one of the best out there, the 7.1 DTS-HD lossless track excels and it is impressive. The dialogue is always clean and clear with excellent prioritization. The rears offer good support throughout. The musical numbers that make up various sections of the movie sound absolutely fantastic, the sound design allows the music to really flow through the soundstage without a single problem. The bass is quite balanced and offers good support. There's really no problems with this track, just like the video counterpart this is reference material.
Making of Frozen (3:18) – In spirit of the movie, this making of featurette is being presented in a musical form. Yeah, 3 minutes of singing.
D'frosted: Disney's Journey From Hans Christian Anderson to Frozen (7:28) – Various individuals discusses the creative process and ideas that Walt and other animators had for various projects including Frozen.
Deleted Scenes – There are a total of 4 scenes with introduction by Directors Chris Buck and Jennifer Lee
Get A Horse (6:00) – This short features Mickey fighting Pete over Minnie. This is a very clever short.
Music Videos – Let it Go (End Credit Version) by Demi Lovato (English), Martina Stoessel (Spanish/Italian), and Marsha Milan (Malaysian).
Teaser Trailer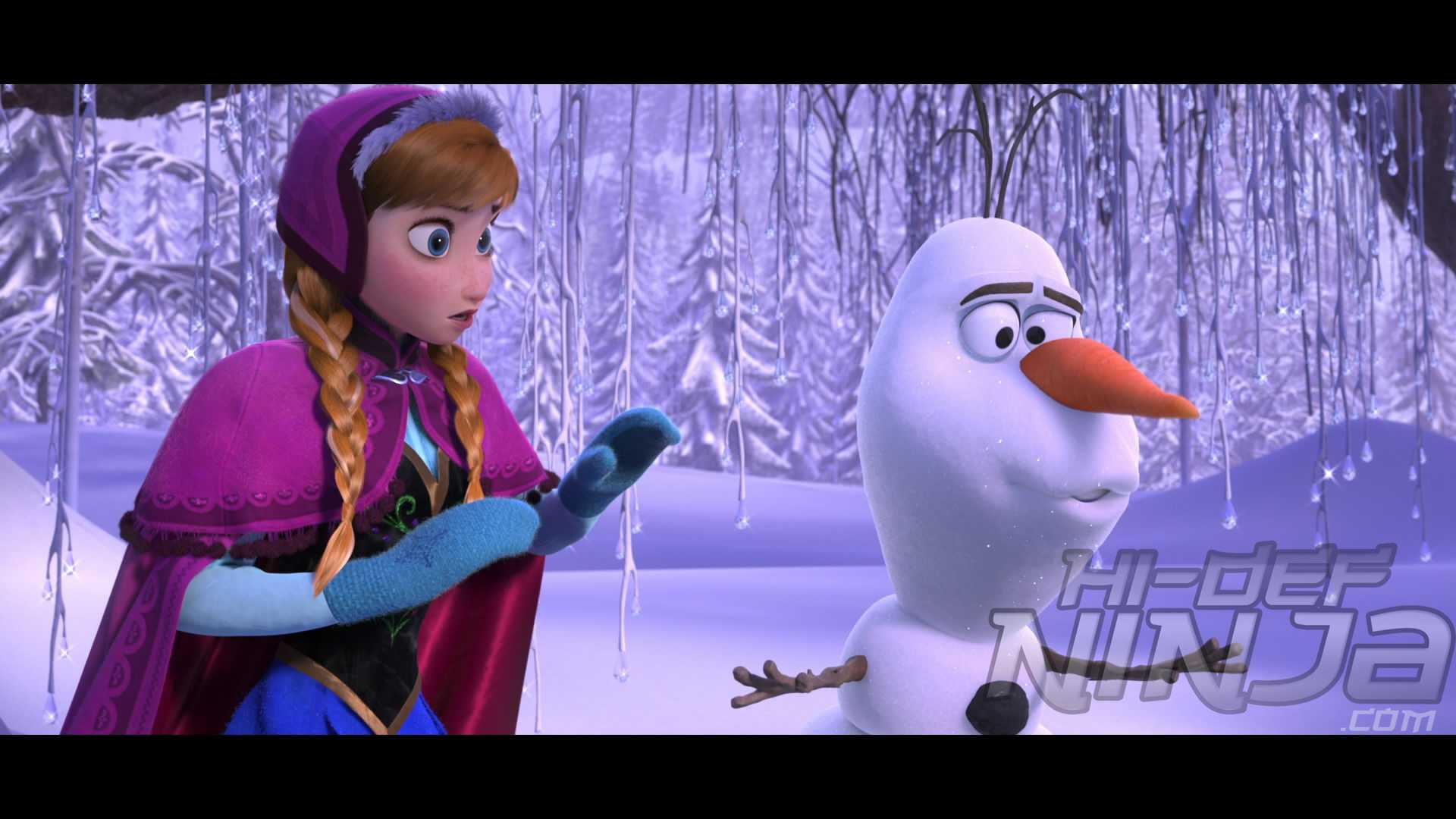 Frozen delighted audiences when it was in theaters with a captivating story and the Blu-ray doesn't disappoint. Frozen is a perfect example of how the studio is incrementing the use of lead female characters and effectively putting them in the spotlight without succumbing to the gender type troupes, however, it features classic elements that gives the movie a familiar feel and its own identity. The film has something for everyone and not hard to see why it received so much buzz. The Blu-ray looks and sounds fantastic, but my only gripe is that no 3D version of the film was made available in the US, so prospective buyers will have to resort to the UK or Mexico to get their 3D fix. Aside from that, Frozen is highly recommended.