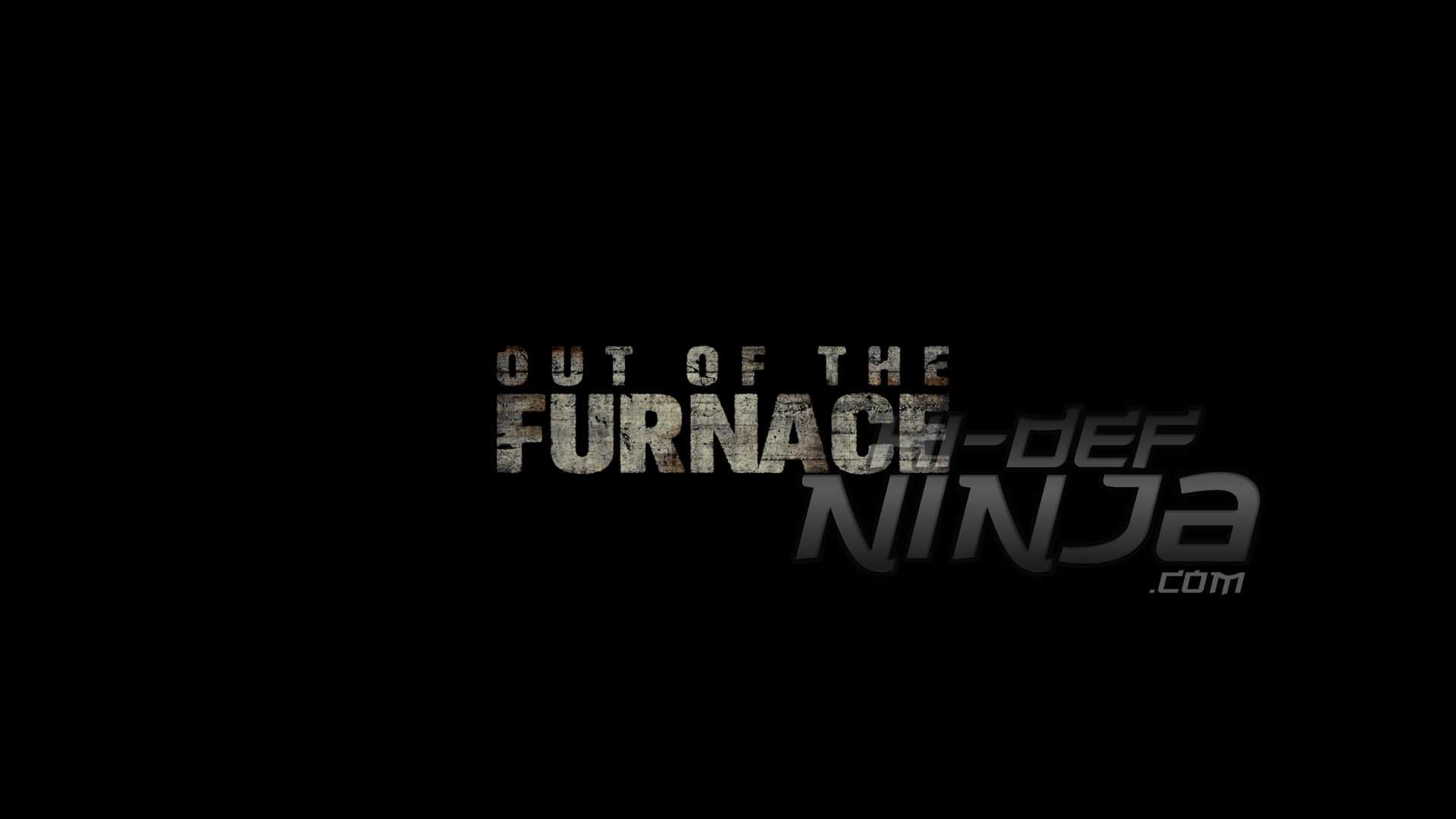 Sometimes in life we live by the rules, we try to live a virtuous life and help those in need.  We try to do the right thing, but either people turn their backs on us, or all of our good deeds do us harm or do us no good.  Who can we trust when the people who are by our side leave us or can't/won't help us?
Out of the Furnace is a gritty raw depiction of good vs. evil and about how the decisions we make in life define us.  I would like to believe that director Scott Cooper used the title 'Out of the Furnace' because the main characters were like metal from a steel furnace, hardly indestructible, but pure.  Christian Bale's character Russel Baze is a steel mill worker in a rural economically depressed area outside of Pittsburgh Pennsylvania, taking care of his ailing father.  He was in a sense like pure metal, malleable but in solid form.  His brother, Rodney Blaze Jr., played by Casey Affleck, is more like raw metal, much less structured and flawed due to his experiences in the most recent war in Iraq.
Russel lives a virtuous life and so does his brother Rodney, but there was a tipping point in Rodney's life where he realized that his life did not yield the results it should have.  Rodney gets mixed up with the wrong people not because he wanted to but because he felt as if he had no other choice.  He gets entangled with Harlan DeGroat who was played by Woody Harrelson.  Harlan DeGroat's character is the polar opposite of the Baze brothers.  He is the 'evil' representation of this story.
What I really enjoyed about the movie was the purity of the film.  The characters were not complex but they were very real.  I could connect with their plights even though I have never experienced anything in life close to what they have.  This is in part to the good writing and directing of Scott Cooper.  I particularly enjoyed the cinematography.  Cooper did a great job painting a picture of the beauty of the land contrasted with a run-down town.  It was an analogy that life is beautiful even though it may appear bleak at times.
All the credit can't be given to Cooper in delivering the experience of Out of the Furnace.  The film is rounded out by a stellar cast.  Zoe Saldana plays Lena Taylor who was Russel's girlfriend.  Forrest Whitaker plays Chief Wesley Barnes, who clashes with Russel Baze's virtues.  Last but not least Willem Dafoe plays John Petty who is a bookie who owes a debt to Harlan DeGroat.  Not only was the cast star studded, they all delivered excellent performances.  Maybe they were not Oscar worthy performances but they certainly were genuine.  Christian Bale's character is by far the most complex.  He goes on a journey that tests who he is, but he never changes his core values.  Woody Harrelson's character is ruthless, and I found he was a great choice to play Harlan DeGroat.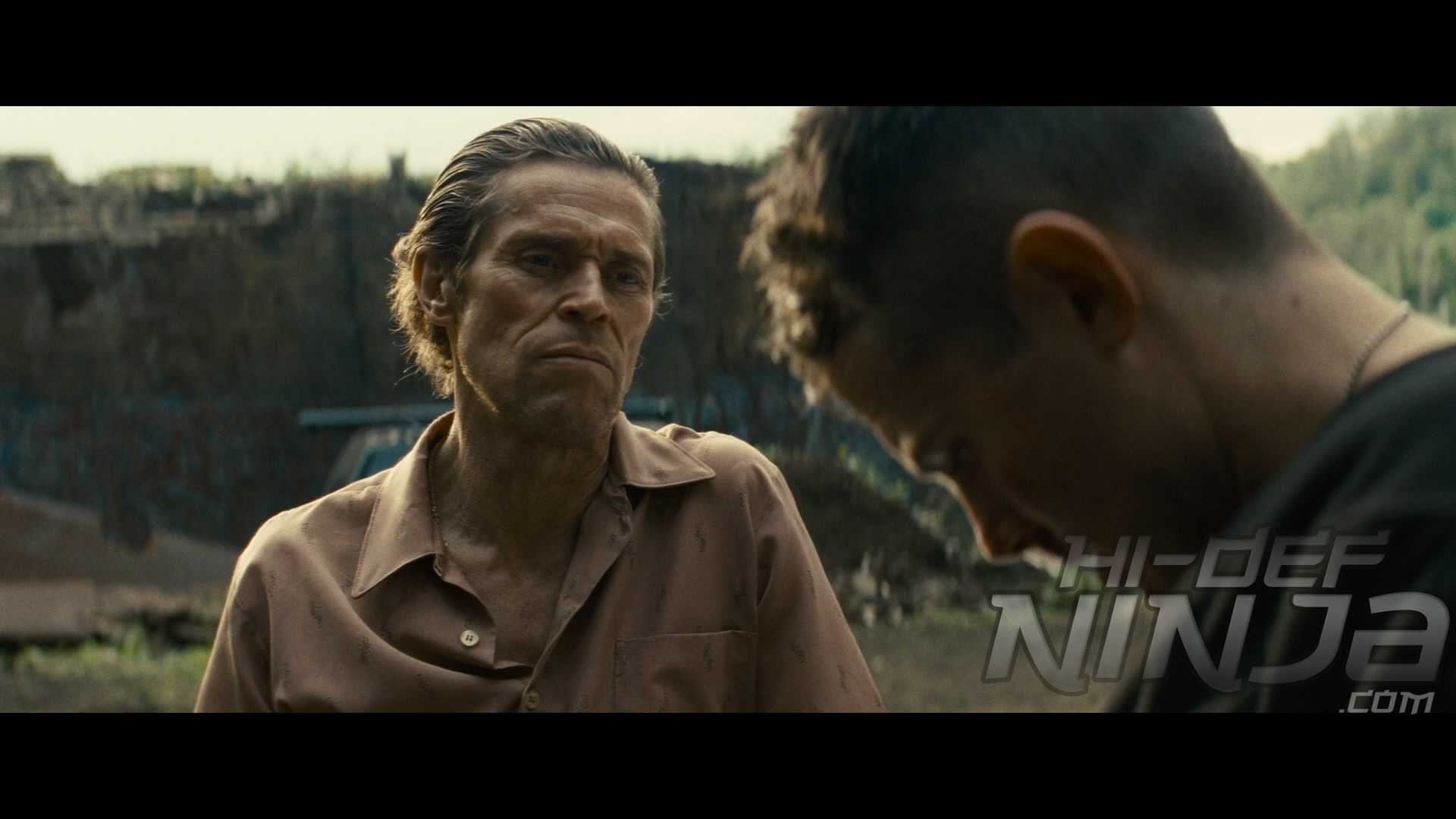 Out of the Furnace is presented in 1080p on a 50GB dual layer blu-ray disc, using a MPEG-4 AVC codec.  The film utilizes a 2:40:1 frame rate which was just right for the movie as it captures the landscape properly.  As I alluded to previously, the cinematography is beautiful in the film.  Colors are accurately represented with not too much saturation.  A slight amount of grain is present, which is more noticeable in darker scenes.  Skin tones are perfect and black levels give great contrast to the lighter hues in the visual display.  I was able to see the pores and creases on Christian Bale's face, in addition to individual strands of hair on his goatee.  I've seen better transfers before but this one is pretty darn good.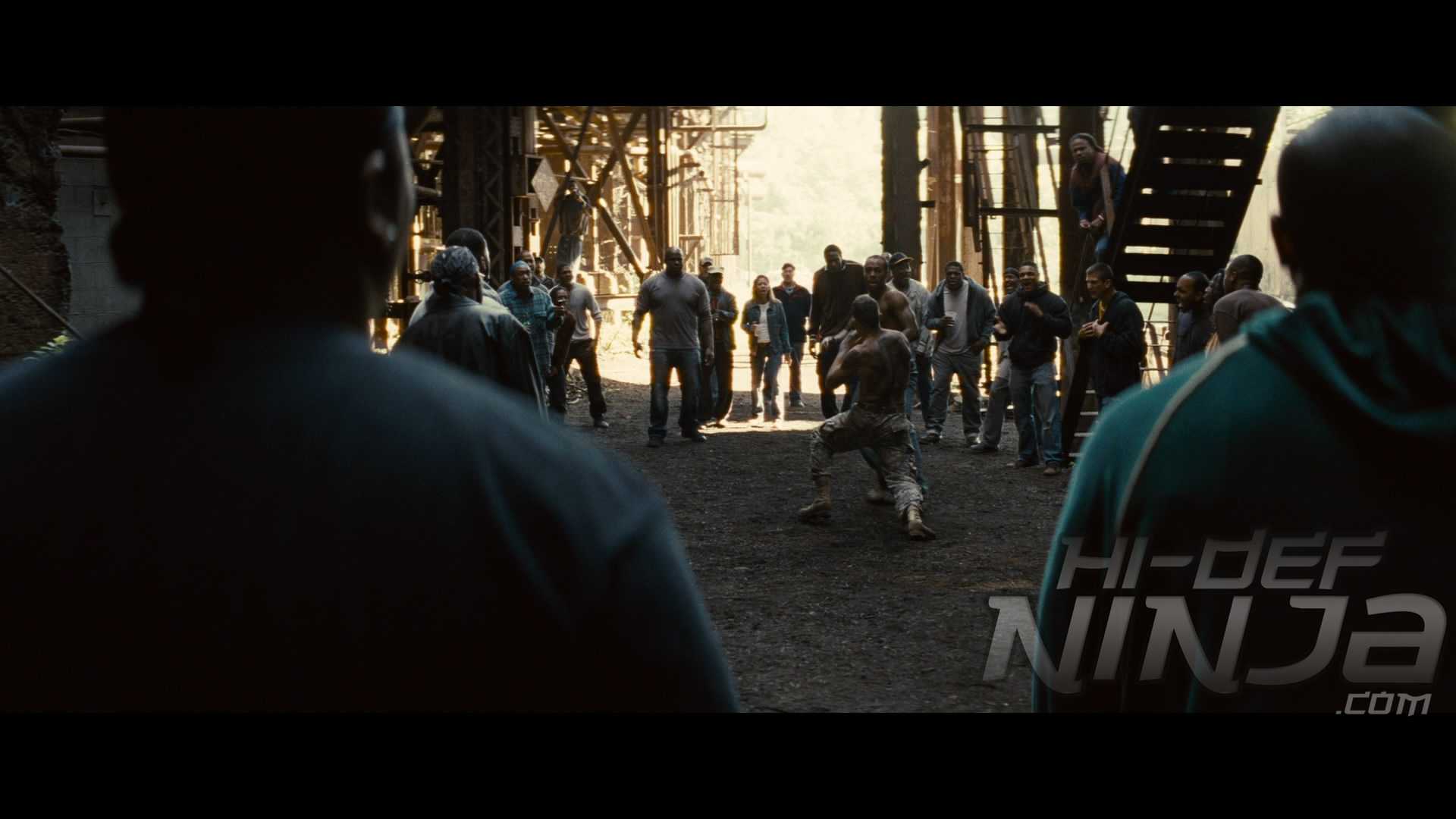 As far as the audio goes, the disc utilizes a DTS-HD Master Audio 5.1 score.  Out of the Furnace is a drama so it is a dialogue driven film.  Most of the audio is coming from the front channels.  For the most part, the dialogue was clear and discernible.  In some scenes some of the dialogue comes off somewhat indistinct.  Turning up the volume a little solves that problem though.  The audio comes to life when it has to and at those times, it is evenly distributed and is clearly well defined.  Not much low frequency sound is in the movie so essentially, you could watch the movie with the sub turned off and not miss out on the audio presentation. Cooper chose folk style music throughout most of the film to capture the emotion and it comes off really well.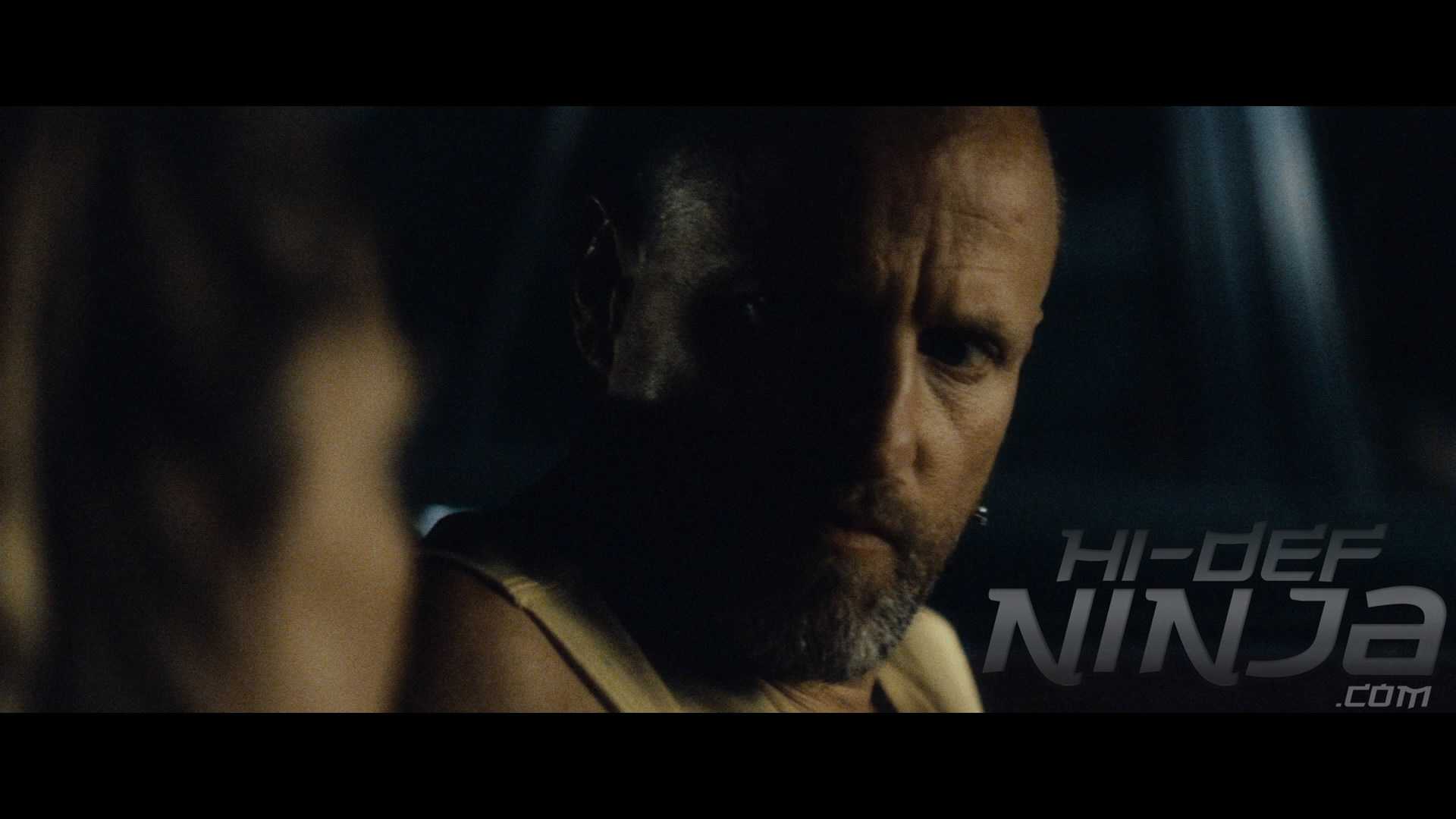 There are a few good features in the extras section of the disc.  Everything is shot in HD so we're not robbed in the presentation of the bonuses.
Inspiration (3.5 minutes) – Unrelated to the actual film itself, the actors talk about who inspired them to be actors, what films inspired them, and their journey's to their acting careers.
Scott Cooper (6.5 minutes) – Cooper describes that the screenplay for Out of the Furnace was inspired during his trip to Pittsburgh for the press tour for Crazy Heart.  He goes into detail about how this economically eroding part of America inspired him, especially the people that come from these types of locations.  The cast describe how Scott Cooper does a great job portraying beauty where things may seem empty and speak of him with high praise.  During the film we do not know specifically what part of Pennsylvania the events take place in, but Cooper explains it was filmed in Braddock, Pennsylvania.  Watching this segment helped seal the deal for me in respect to Cooper's work as a writer/director.
Crafting the Fight Scenes (5 minutes) – There are fight scenes in the movie that I did not go into detail in the review as I did not want to give away too many details of the viewing experience.  However, in this piece, stunt coordinator Ben Bray goes into detail about the actor's preparation for these scenes of the film and how they helped him drive these scenes as well.
The Music of Out of The Furnace (9 minutes) – Cooper discusses what music influenced him when he was in Braddock, Pennsylvania and how he felt this music connected to the atmosphere of that area.  He describes that he listens to music when he is writing and he tries to listen to what the characters might listen to.  Composer Dickon Hinchliffe also speaks about what inspired him crafting the musical score of Out of the Furnace.  The score was recorded in Abbey Road Studios and Cooper and Hinchliffe recall their recording sessions there.
Theatrical Trailer (2.5 minutes) – It speaks for itself.
Sneak Peeks – You can catch a few previews here of films/series mostly already released on Blu-Ray (Paranoia, The Family, Don Jon, The Bridge Season 1).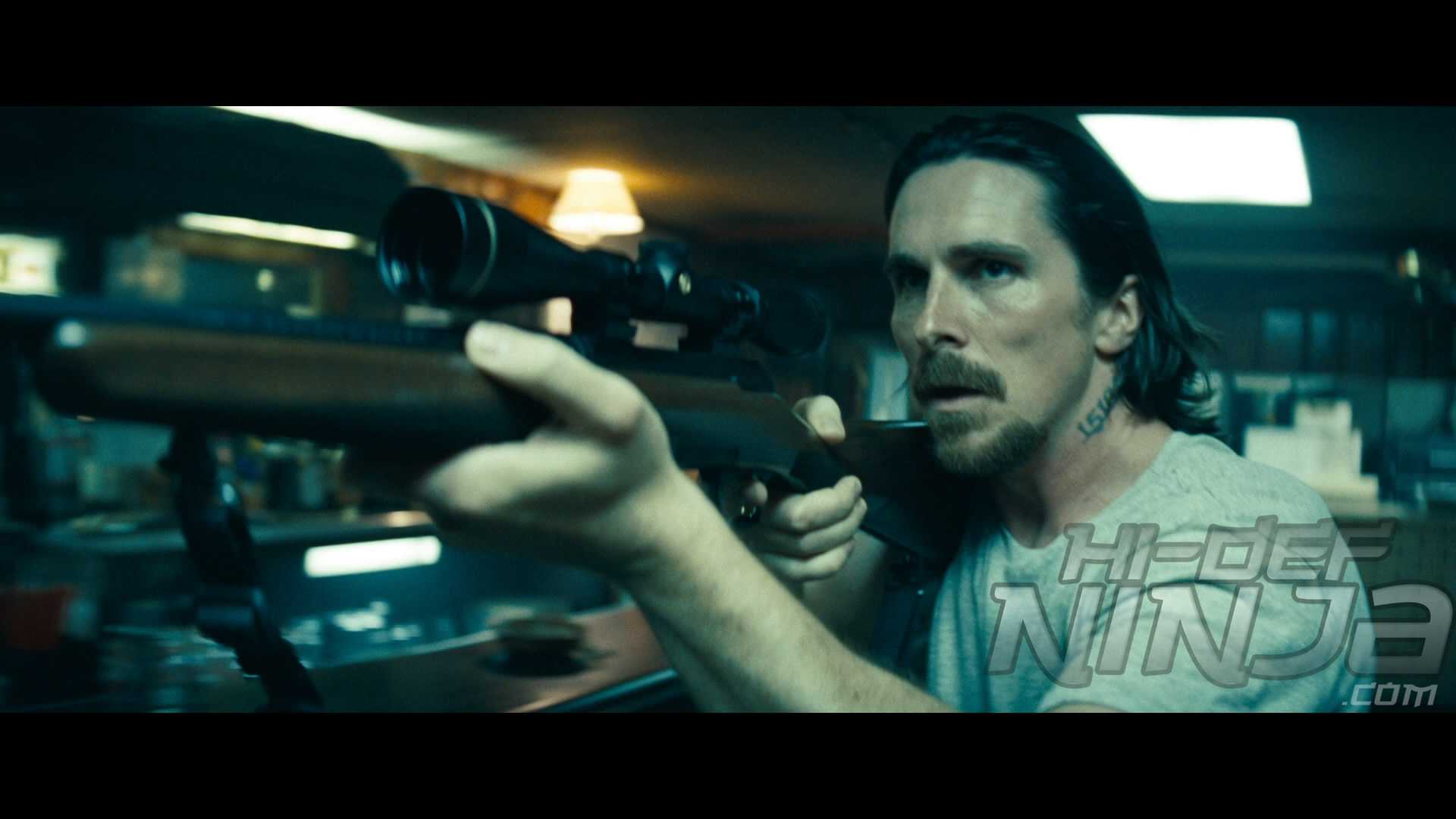 This was the first piece of work I've watched from director Scott Cooper and frankly, I knew nothing about Out of the Furnace prior to my viewing.  Based on my experience with this film, I can tell he likes to portray organic elements of nature and the human condition.  Cooper does a good job blending the soundtrack with the tone of the film.  Eddie Vedder of Pearl Jam who is very anti-commercial, for the first time allowed one of his songs to be used in film here with 'Release'.  To me that just shows respect towards the art form of the film and the director.  The premise behind Out of the Furnace is not exactly original, it's just the way Cooper paints the picture that makes it special.  It's a refreshing film to see even if the content matter is not for the light hearted.  It may not be a film for everyone so I would definitely give it a rent first.  On the other hand, if you enjoy Scott Cooper's work and like a gritty drama with an excellent cast, I don't think you would go wrong with purchasing Out of the Furnace.