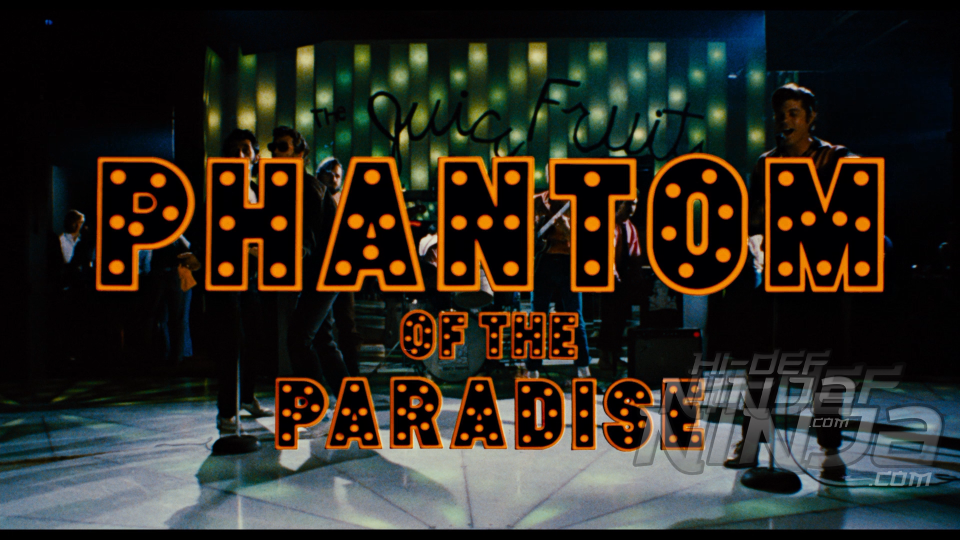 Brian De Palma's inspired rock'n'roll fusion of Faust, The Phantom of the Opera and The Picture of Dorian Gray boasts an Oscar-nominated score by Paul Williams, who also stars as an evil record producer who not only steals the work of composer/performer Winslow Leach (William Finley) but gets him locked up in Sing Sing – and that's not the worst that happens to him along the way.
Brian DePalma blends the perfect mixture comprising elements of Phantom of the Opera, Faust, Dorian Gray with a sprinkling of Rocky Horror and the final result is 90 minutes of madness and brilliance. A film bursting with energy throughout, with thanks to DePalmas kinetic camerawork and Paul Williams song writing, Phantom's quick paced plot will have you hooked from the opening frames. Featuring some superb and OTT performances from William Finley as Winslow Leach / The Phantom, Gerrit Graham (a favourite of mine ever since his title role in the utterly insane C.H.U.D II : Bud the Chud) as the campy performer Beef and the beautiful Jessica Harper in her first starring role. Special mention to Paul Williams as Swann who really does pull off the villain role perfectly.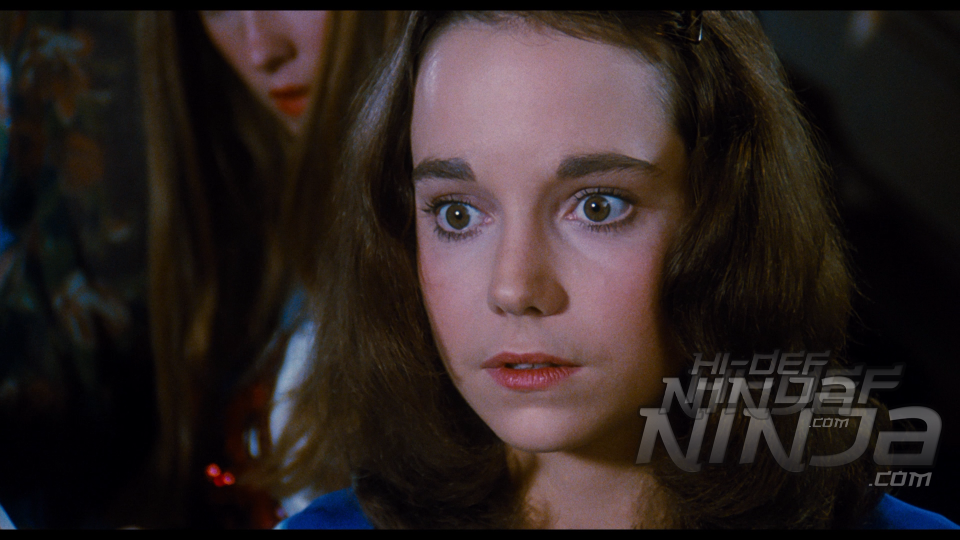 Phantom of the Paradise arrives on Blu-ray with an 1080/24p MPEG4-AVC codec that preserves the film's original 1.85:1 theatrical aspect ratio. Since this was my first viewing of the film, I have no other format to compare this new release to but the HD transfer is generally pleasing. Shot on 35mm, the film's original grain detail seems to be intact for a majority of the film but I did notice however that there seemed to be some very mild digital noise reduction is some shots where the characters were a short distance from the camera as skin tones seemed to be a tad waxy looking. Close ups though were fine with grain present but the observation I made is not extreme like some releases and won't effect your enjoyment of the film. Detail and sharpness is spot on with no edge enhancement observed and due to the quite lavish and bizarre production design of the film, this element of the transfer does give it a lot of support. The colour grading on the disc though does seem to be somewhat limited as the film doesn't seem vibrant or colourful that I would 'expect' it to be. Remember I don't have any version of the film to compare it to but in terms of what is on the disc, the colour palette is strong and bold enough. If i could i would give this a 3.75 rating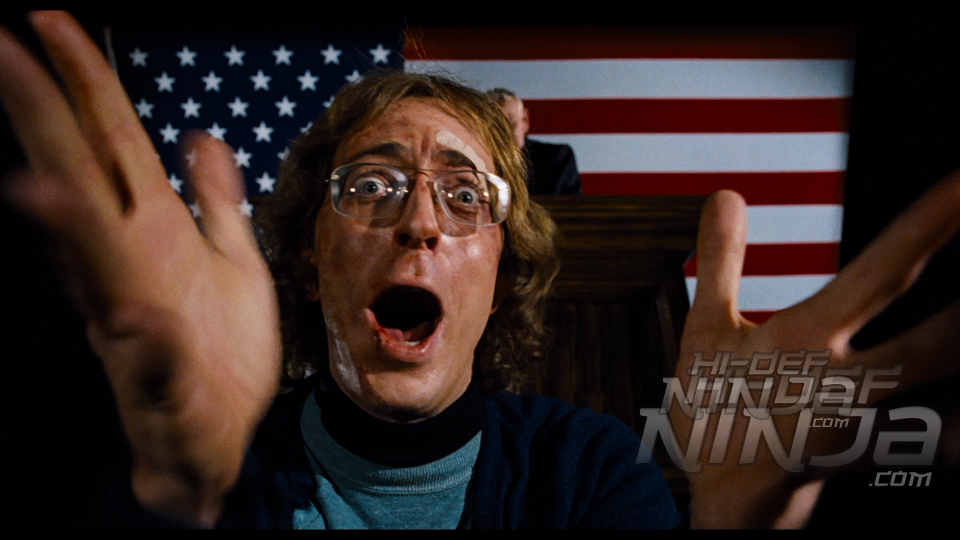 Phantom of the Paradise contains two audio tracks. An English LPCM 2.0 mix and DTS-MA 4.0 based on the original 4 track surround master consisting of 3 channels at the front and a mono speaker at the rear. Being a music based film I opted for the 4.0 track so expectations were high and i'm glad to report that Arrow ensures that this track delivers as it sounds wonderful. All the music and songs are beautifully rendered in the surround mix and give a lot of impact to the action on screen. Lots of clarity and detail in vocals and music with some natural bass adding to the beats of the songs. Dialogue is clear and precise as it's being delivered across all 3 front speakers and the mono surround channel (split across two speakers but with no stereo separation) kicks in throughout the film during the performances and adding ambiance to the soundtrack with the occasional sound effect being dropped in for good measure.The disc also carries English SDH subtitles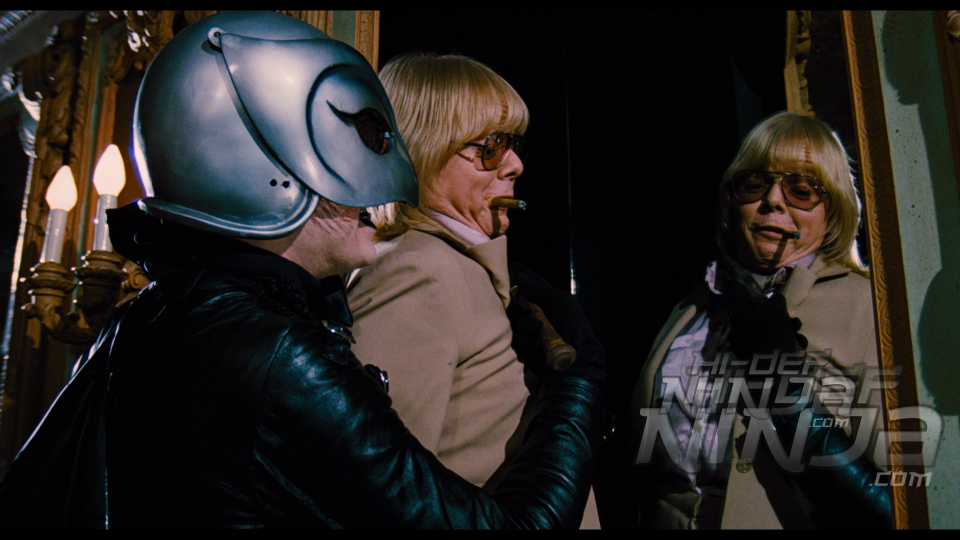 Isolated Music and Effects Track – the music and sound effect are isolated on a separate track
Paradise Regained (50:13) : a pretty meaty documentary looking at the production of Phantom of the Paradise and it's cult reputation. Presented in 1080/60i with Dolby Digital 2.0 audio
Guillermo Del Toro interviews Paul Williams (01:12:22) : a whopping feature length sit down and personal interview with Paul Williams conducted by director and self confessed Phantom fan Guillermo Del Toro. Presented in 1080/24p with LPCM 2.0 audio
The Swan Song Fiasco (11:25) : a brief but detailed look at the legal fiasco behind that resulted in last minute alterations being done in post production. Presented in 1080/24p with Dolby Digital 2.0
Archive Interview with Rosanna Norton (09:38) : a vintage interview shot with a VHS camcorder with star Rosanna Norton. Presented in 1080/60i with LPCM 2.0 audio
William Finley on the Phantom Doll (00:35) : a very quick look at the collectible Phantom of the Paradise doll. Presented in 1080/60i with LPCM 2.0 audio
Paradise Lost and Found (13:39) : a collection of Bloopers and deleted scenes from the cutting room floor. Presented in 1080/24p with Dolby Digital 2.0 audio
Original Trailers (03:28) two theatrical trailers promoting the films release. Presented in 1080/24p with Dolby Digital 2.0
Radio Spots (02:28) : a collection of radio spots promoting the films release.
Gallery : a collection of candid photos and lobby stills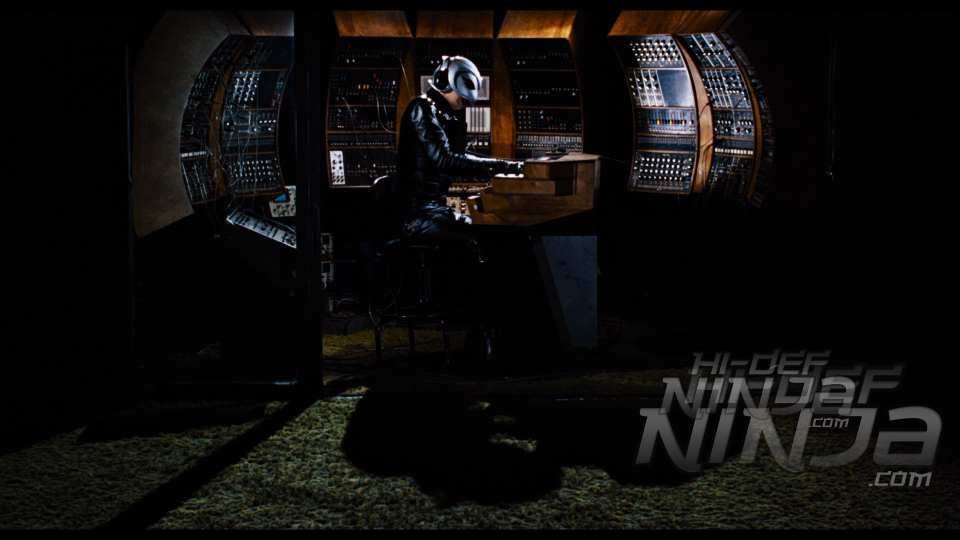 Phantom of the Paradise is a wild and wacky film so it's not hard to enjoy it if you know what to expect. Combining elements of Phantom of the opera, Faust and Dorian Gray and overlaid with a rock-tastic soundtrack with some utterly OTT performances from the cast, Phantom of the Paradise is quite possibly the most enjoyable 90 minutes you'll have. Rounding off this superb film is a set of impressive and meaty bonus features that give a lot more insight into the production of this film.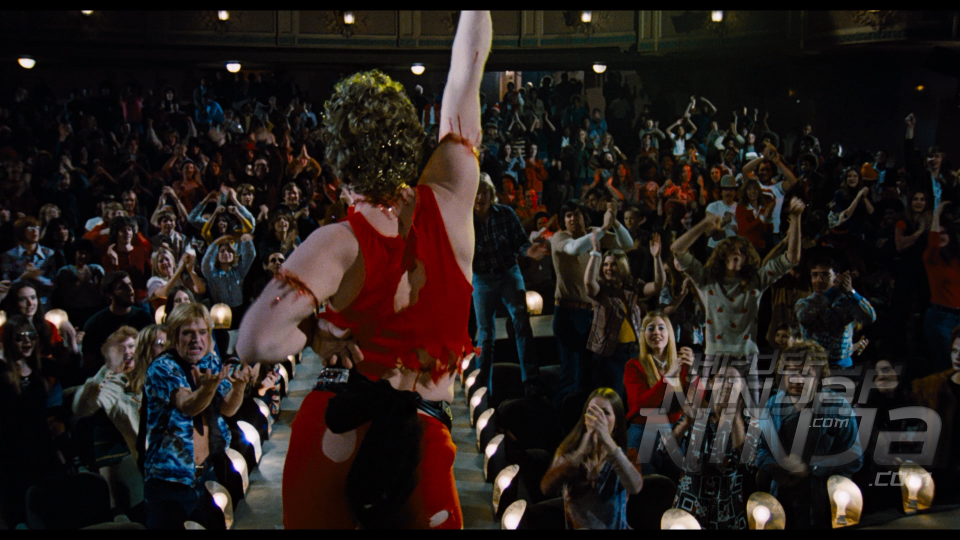 Arrow Video have released Phantom of the Paradise in two different editions. A regular release featuring new and original artwork on reversible sleeves and a limited edition steelbook edition