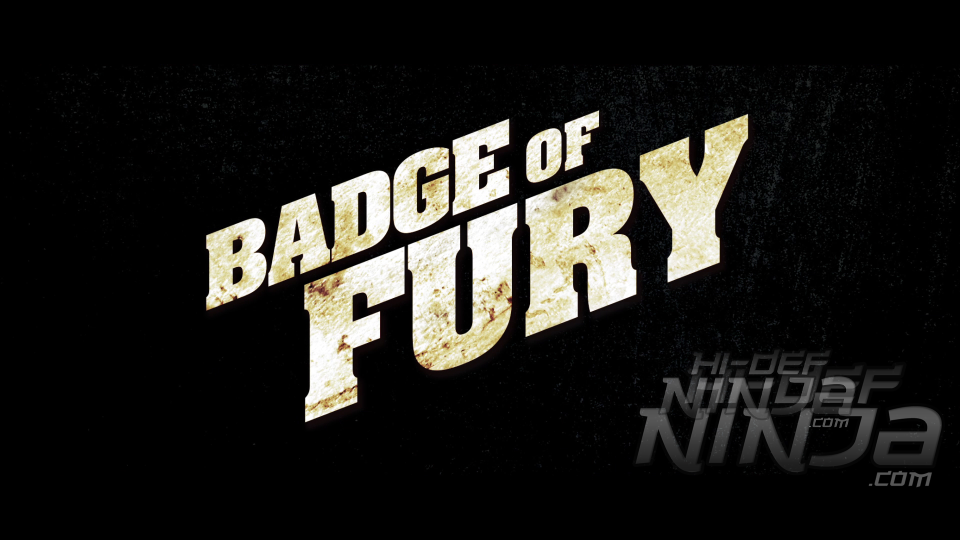 #

When a spate of murders erupt across Hong Kong, two kick-ass cops are assigned to the case. Chaos soon escalates when they reach a dead end and the detectives must play a deadly game to lure the killer out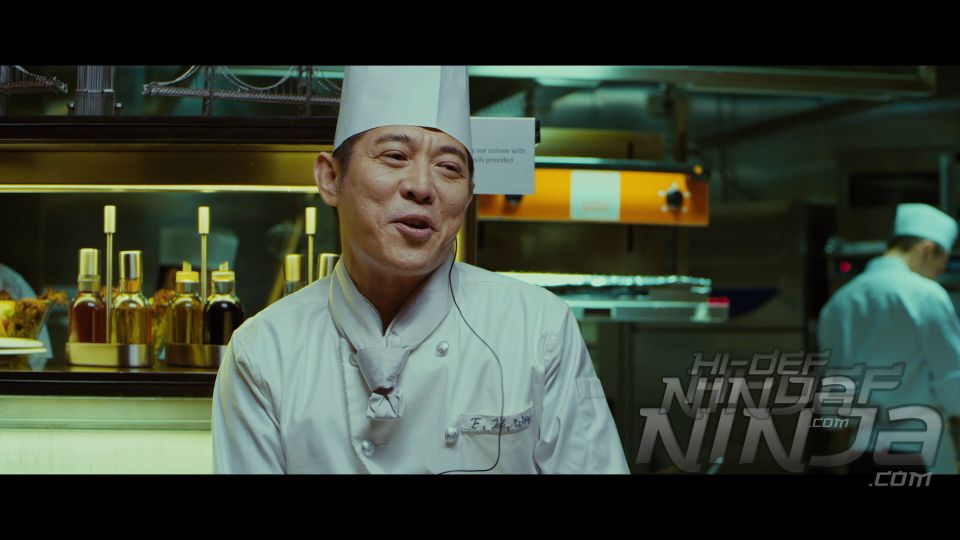 "Badge of Fury" arrives onto UK Blu-ray with a very decent 2.39:1 1080p AVC presentation.
For the most part the image here is great. Detail is crisp and sharp showcasing some great details on actor's faces (you really get to see how much Jet Li as aged!), clothing lines and scenery. Skin tones appear natural, the colourful hue from the neon lights really pop off the screen looking great and the darker scenes add some good depth to the picture, and they never lose detail and do not seem to produce any digital noise. There are a few scenes that do not look as sharp as the rest of the movie, but this is very minimal.
Overall a fine video presentation that will please the fans of "Badge of Fury".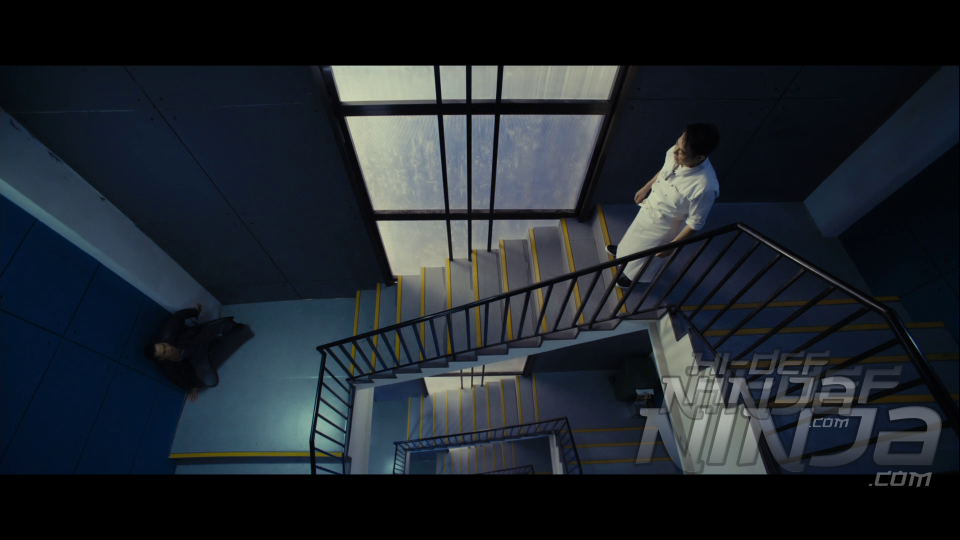 "Badge of Fury" contains two separate audio tracks. The first being a Mandarin DTS HD Master Audio 5.1 track, and the other being an English dubbed 2.0 Dolby Digital track. For the purposes of this review I will be looking at the DTS HD Master Audio track.
The film is an active one, and the soundtrack replicates this nicely. From the off all channels are used to full effect which really makes for quite a good surround experience. Sound effects fly from all over the place, the score lingers nicely in the background and the thumps and thuds from kicking and punching in the fight scenes as well as explosions and some gunfire add for some good use of LFE. Dialogue is delivered clearly with good clarity, which all culminate to make a good DTS HD Master Audio 5.1 track.
English subtitles are also included, which match up to the dialogue nicely.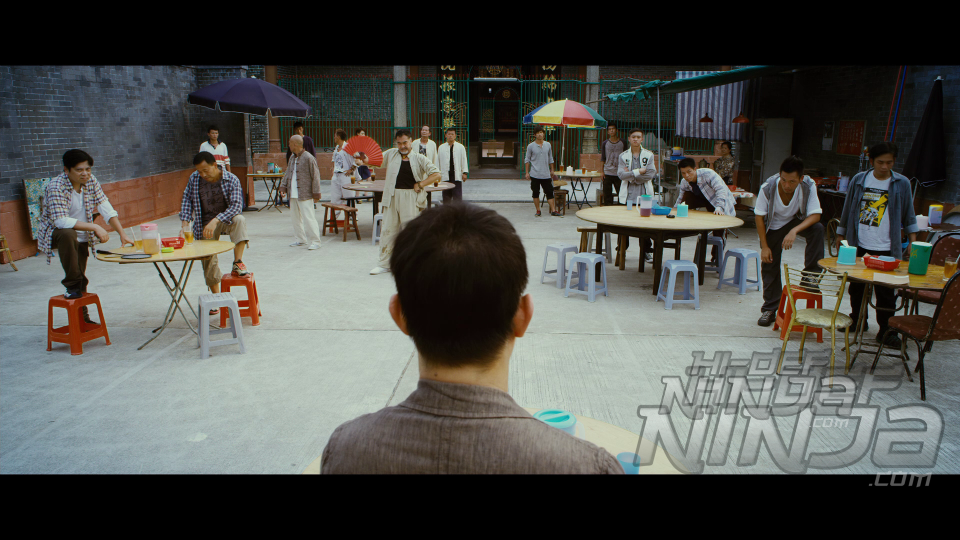 "Badge of Fury" comes with the following extras –
Nothing!
Yep, you read that right. This is an absolute barebones disc with zero bonus material which is a shame considering the US Blu-ray received a 26 minute making-of, a 15 minute behind the scenes featurette and the trailer!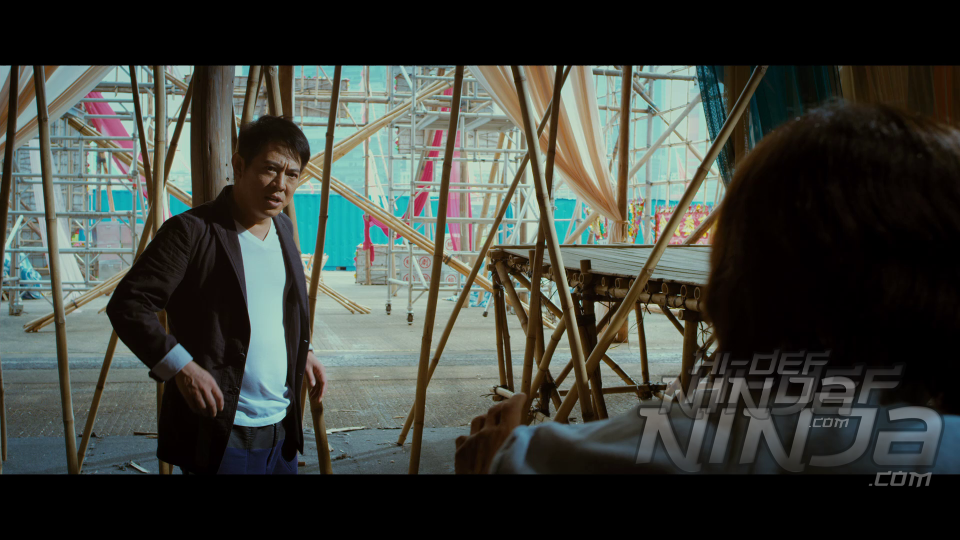 Before I start with my thoughts on the movie and Blu-ray, I just wanted to say that I haven't made a typo; this is called "Badge of Fury" in the UK, unlike everywhere else where the movie is known as "Badges of Fury".
For a long time I have been a huge fan of the Asian martial arts/kung-fu movies, watching these was how I became the movie fan that I am today. I used to love watching the 70/80/90's Jackie Chan, Donnie Yen, Sammo Hung, Yuen Biao, Bruce Lee and of course, Jet Li movies and when I saw this announced I was immediately excited as the cover art suggested what seemed a quite ballsy action movie….. how wrong was I?
What I watched was 90 minutes of a stupid slapstick comedy with some half decent fight scenes let down by over the top wire work (which in all honesty I cannot stand, which is why I never got into the whole Wuxia genre of Kung-Fu movies). The acting was terrible, even by Jet Li's standards, the CGI was terrible, the over-the-top comedy was accompanied by silly slapstick sound effects to try and emphasise the comedic elements to the movie. Perhaps if I was expecting a comedy it might've lightened the blow on how much I didn't enjoy the movie….. but then again maybe it wouldn't. "Badge of Fury", for me was a terrible movie that I have no urge to ever watch again. I'd rather watch Jet Li's 3 minute appearance in "The Expendables 2" for 90 minutes than endure "Badge of Fury" again. The only positive thing I can say about the movie itself is that I was impressed with the end fight; that's it. But even that was a let-down for me because of the wirework that was constantly used throughout the film.
Action movie fans, you'll be severely disappointed if you're buying "Badge of Fury" for this reason. If you want a slapstick Asian comedy then this might be up your street. It's a shame as for the Blu-ray itself, it boasts a very good video and audio presentation that will look good in any home theatre, but let's itself down by not having any extras on it all.
Do yourself a favour and watch the trailer first!
Buy your copy from Amazon.co.uk