Carlos Gallardo (The original El Mariachi from Robert Rodriguez's Mariachi trilogy), a strong supporter of new filmmaking talent, is coming to the UK for his first ever film seminar, sharing his knowledge and expertise with the next generation of aspiring filmmakers.
In association with UK independent film production company Intense Productions Ltd, this is an intensive 1-day masterclass designed to equip filmmakers with the knowledge to launch, produce and distribute their own successful feature film. Hollywood Actor and Producer Carlos Gallardo starred in and produced the critically acclaimed and award winning film 'El Mariachi' for a budget of $7,000 in his home town of Ciudad Acuña, Mexico which marked the feature directorial debut of his long time friend, Robert Rodriguez. Acquired by the US Studio Columbia Pictures, 'El Mariachi' went on to win the prestigious Audience Award at Sundance in 1993 and launched the careers of both Gallardo and Rodriguez in Hollywood. Together they went on to produce the hugely successful box office hits 'Desperado' and 'Once Upon a Time in Mexico'.
Often quoted as a film which re-defined the Independent film industry, 'El Mariachi' entered the books of cinema history… and inspired a generation of filmmakers. Now you have the opportunity to hear and learn from Carlos.

WHAT THE MASTERCLASS COVERS
The masterclass will cover: screen writing, raising finance, casting, production, post production, sales and distribution, panel discussions, A session, along with case studies of commercially successful independent productions that have raised finance, secured talent, as well as securing international sales and worldwide distribution.
Speaking alongside Carlos Gallardo is Director & Producer Chee Keong Cheung of Intense Productions & Intense Distribution, and Producer Mark Strange, who will each will share their unique approaches to making their first independent features.
Those in attendance will have the opportunity to gain industry secrets on how to develop, produce, market and promote their work, and the chance to network with some of the industry's most innovative and skilful talent.
You'll also have the opportunity to ask questions about your own feature project and receive feedback from Carlos Gallardo.
The Details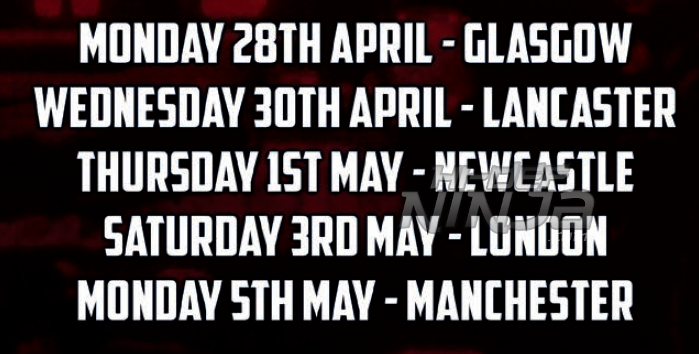 Tickets are priced at £99 per person (£79 Early Bird and £79 for Students)
All masterclasses start at 9:30am and finish at 5:30pm but places are limited though. For further information and to book tickets please visit www.intensemasterclass.eventbrite.co.uk
For questions and press enquiries please contact Chee Keong Cheung at Intense Productions via the following email : info@intenseproductions.co.uk or visit their website at www.intenseproductions.co.uk