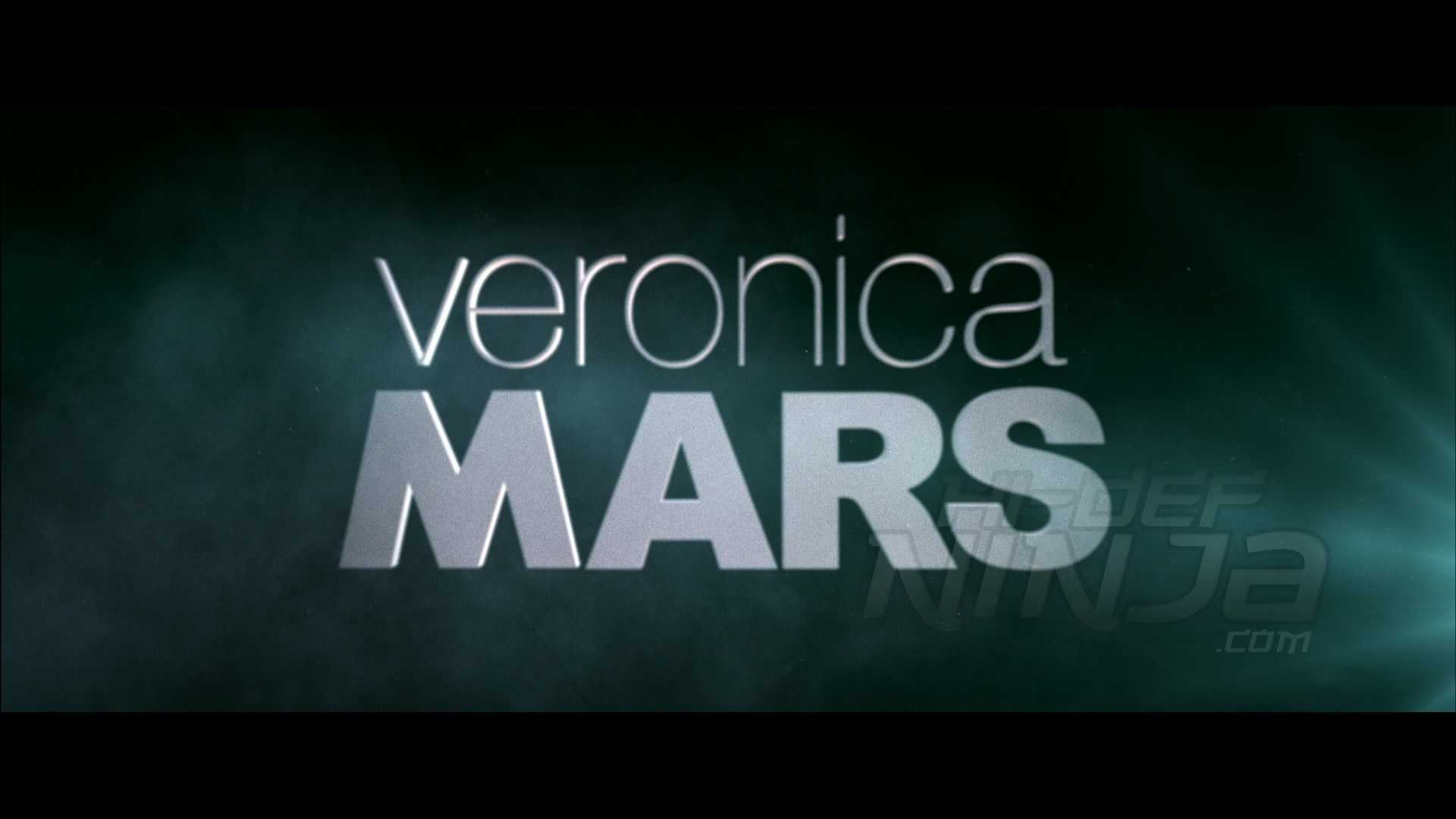 The disappointing Veronica Mars The Movie reminds us that just because you can doesn't mean you should.
To the 91,000 of you who joined the kickstarter campaign for Veronica Mars: The Movie, my congratulations.  You took a three-year run of an ordinary CW melodrama and somehow got $2 million in donations from other fans and private investors in just 11 hours to greenlight a full-length movie.  I suppose the first such major, non-documentary film financed in this unique fashion will go down as a memorable event, but the film itself sure won't.  As it arrives onto Blu-ray after a short theatrical run, Veronica Mars looks and sounds good, but will that be enough for people outside of the campaign with no knowledge of Neptune, California take a chance?  Probably not.
Veronica Mars (Kristen Bell) and the fictional town of Neptune, California just don't like each other.  After smartly leaving town nine years before and putting her past as a teenage private eye behind her, Mars is now one step away from a job at a successful New York law firm and has the support of Season 3 fixture Stosh "Piz" Piznarski (Josh Lowell).  Unfortunately, Veronica gets pulled back when her old flame Logan Echolls (Jason Dohring) becomes embroiled in the murder of his girlfriend and troubled singer Bonnie DeVille.  Mars' father and disgraced former sheriff Keith (Enrico Colantoni) doesn't understand Veronica's need to return, except that her on/off/on/off-again tryst with Logan has left her in need of some closure.  As she begins to uncover details in the murder, Mars meets up with old friends (Tina Majorino and Percy Daggs III) who lend a hand in an attempt to exonerate Logan.  But the web of lies surrounding Logan go all the way up to the new sheriff (Jerry O'Connell), who's convinced of Logan's duplicity and has learned to profit from the town's corruption.  As Mars digs deeper, her family becomes the target of a cover-up, galvanizing her to find the real killer, while the promise of a better life fizzles.
Veronica Mars is a glorified two-part television episode, complete with all the CW trappings: corny melodrama, cheesy one-liners, and a plot that does nothing to further or ameliorate the bad choices Veronica made in her youth.  Director/Writer Rob Thomas doesn't infuse his characters with a movie-quality upgrade, content to have them live in neatly-packaged, magazine cover stares while Mars sinks back into her old life.  But it's Thomas the writer who gets it all wrong.  Veronica is basically addicted to Neptune and its silly 12-year-old politics, choosing to toss both a potentially successful legal career in New York as well as her caring, dutiful boyfriend out the door at the drop of a hat.  Who in their right mind would do that?  Sadly, we learn the answer: Veronica loves to get her hands dirty, and that's nice if that's all you're worth.  But I get the sense that Bell wants more from her character, to grow into someone who uses her sorted past to her advantage by succeeding in the outside world; instead, she puts her feet up, admits her problem, and seems fine with that as the credits roll.
Bell has matured into a fine actress, who starred in the under-appreciated The Lifeguard, oddly enough about another dysfunctional character who makes bad choices.  I like that Bell will take on such difficult roles, but in Mars and potential is executed in rather sophomoric fashion.  That's the problem with shooting a movie based on a television show: O'Connell, Majorino, Daggs, and nearly everyone else except for Colantoni (who's great in Person of Interest) don't translate well to the big screen, their poor performances leaving oddly-muddied footprints all over a clean floor.  What's more, the thin script's twists can be seen a mile away, leaving the same bad actors with really nothing to do but admire Mars and her one-track tough-mindedness.  Too bad.
I suppose the experience for the Kickstarter investors was nothing short of amazing: to bring a television show from their youth to the big screen must have been a truly memorable experience.  You can see their testimonials and the graciousness which the actors responded  in the disc's supplements, demonstrating the obvious respect and support both have for the series.  They deserve better: Veronica Mars is sappy and dysfunctional, existing only to prove that just because you can do something, doesn't mean you should.
Warner Bros. presents Veronica Mars in a pretty good MPEG-4 AVC transfer.  The clean print is free of any banding, aliasing, or macroblocking, and the transfer leaves enough of Thomas's directional grain to give it a filmic quality.  He also does a good job of mixing daylight scenes with mostly night ones, giving each environment a chance to breathe.  Contrast between the bright light streaming in to Logan's home never results in bleeding into the indoors itself, leaving most of the actor's attributes easily discernible.  Pin stripes and wrinkles in clothing survive quite well, while details in faces do a fair job better.  In general, individual strands of hair, the gloss of lipstick, and facial hair look lifelike, as does skin tones.  Shadows are a bit lost in night scenes, fading out too soon into black, but Thomas does emphasize color and detail in the background to good effect.  Warner does a good job of balancing between details in the characters and over-exposing the image.  For a Kickstarter film that was shot by a guy who's done mostly television, Veronica Mars got a good transfer from Warner, emphasizing all of its better points.
The audio presentation for Veronica Mars is nothing to write home about, but its DTS-HD Master Audio 5.1  environment works well for what it is.  This is mostly a dialogue-based crime drama, so there's no explosions and only one time where a substantial audio presence is required.  When that arrives, the track delivers a punch in the LFE, while the other speakers routinely deliver crisp, if not omnipresent effects, throughout the film.  The front and center channels deliver the same audio: music, dialogue, and effects.  We've lamented about tracks that don't separate sounds into proper speakers, but in the case of Mars it's not a total loss.  Dialogue is easily heard, leaving the surrounds to produce a limited amount of bar chatter and other general crowd noises.  This isn't a dynamic track but it knows that and doesn't try to be more.  Composer Josh Kramon comes over from television to fill the environment with serviceable music that doesn't emphasize the trend these days of dropping in rock/ballad tracks every 5 minutes (see Divergent).  The overall result is a pleasing experience that will neither wow nor require you to play The Remote Game when the sparse action arrives.
The home release has a major issue in the menu – basically none of the sections highlight, making the audience guess at which piece they are about to watch.  In addition, there is no director's commentary – for a film of this kind, we had hoped Thomas would have included one.  Luckily, each of the following is presented in HD:
Behind the Scenes : By the Fans – The Making of The Veronica Mars Movie (55:43) – This feature shows how the project grew from Kickstarter, setting donation records of $2m in just 11 hours.  Teary-eyed fans and backers get to attend the shoot and cry some more at the sight of Bell and others as they gratefully shake hands.
Behind the Scenes : More On-Set Fun – There's a series of featurettes buried within this title, including Welcome to Keith Mars Investigation (2:54), Game Show with Kristen Bell and Chris Lowell (4:30), On Set with Max Greenfield (3:10), Veronica Mars' Backers (4:45), It's Not All About You, Monkey (2:59), and Young Veronica (0:58)
Deleted Scenes (4:20) – Pieces of extended scenes are presented, but none of it is broken up of easy consumption.  In addition, there's nothing insightful or interesting of note.
Gag Reel (4:35) – Veronica and friends pal around on set.
Our evaluation copy arrived as a single 50GB disc with an Ultra-Violet Digital Copy.  There is no slipcase and no interior artwork, and as of this time we were unaware of any special editions.
Even with a paltry $6 million Kickstarter budget, Veronica Mars: The Movie did not connect with general audiences, leaving theaters just 6 weeks after its release.  The reasons can be seen throughout the film which failed to connect with us as well.  Kristen Bell is gorgeous on the big screen, and we'd love to see her land a multiple-film hero role in something with Marvel Studios – such a long-term presence would bring her new and deserved success, but something like Vernonica Mars isn't going to be near enough.  The audio and video of the home release mitigate problems with the BD menu, but the lack of a commentary track is disappointing.  We've heard rumors of a second Kickstarter, but hope Bell and her character will choose to leave Neptune for the greener pastures of a better life.  To do anything less would only give service to the fan sites and stunt the growth of a potential franchise that so desperately needs to mature.
Veronica Mars: The Movie is rated PG-13 and has a runtime of 108 minutes.
Order Veronica Mars Blu-ray @ Amazon!
Discuss this review with fellow HDN fans on Facebook. On Twitter, follow us at @HidefNinja, and follow author Matt Cummings at @mfc90125.