Earlier this week, we published that director Zack Snyder had released a teaser image of the new Batmobile and hinted at showing the whole thing the following day. Snyder went above and beyond by showing us not only the whole new Batmobile but also Ben Affleck decked out in the Batsuit.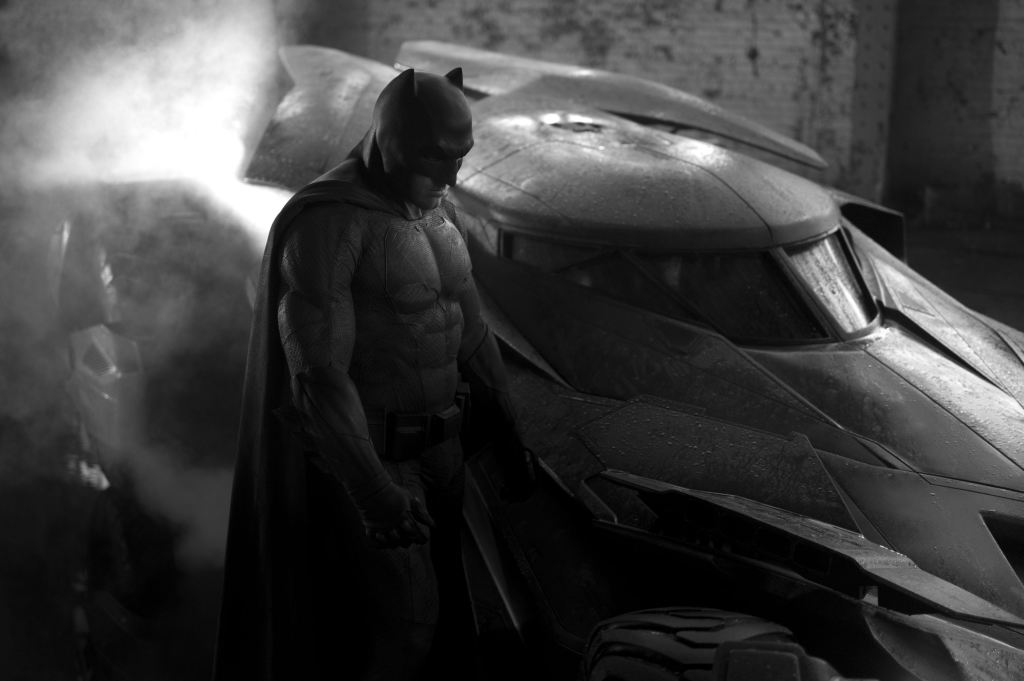 The Batmobile has a mix of the New 52 comics version, The Tumbler from Chris Nolan's Batman series, and the new rendition from the upcoming video game Batman: Arkham Knight. The tires have a tough, military look but a sleekness that Batman fans come to expect.
The Batsuit loks amazing with the classic emblem from Frank Miller's Dark Knight Returns comic book series. This is on of the only times that the emblem has stayed so true to the comics. The suit also has a bulky look from the same comics that possibly hints that this will be a weathered, seasoned Batman.
Take a look at the early mock ups before the reveal that shows more of the Batmobile. These images are for the upcoming movie Batman Vs Superman.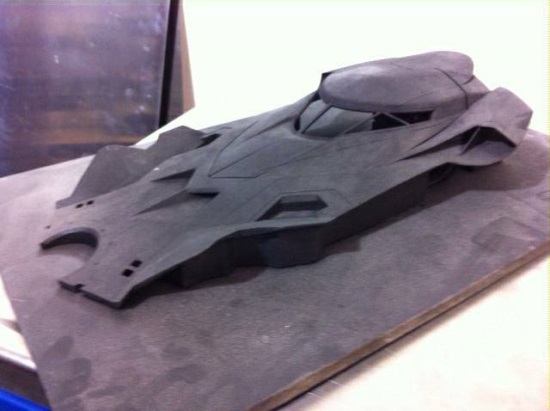 Batman Vs Superman will be released in theaters May 6th, 2016