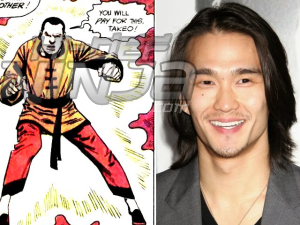 Karl Yune has also joined the cast on Arrow. Devon Aoki was announced yesterday to play Katana and Yune will play her husband, Maseo Yamashiro. It makes complete sense because you really can't do their stories justice without having both of them. Karl Yune has been in a few movie such as Real Steel and Speed Racer.
SPOILERS AHEAD:
With the season 2 ending with Oliver going to Hong Kong, Katana and her husband were bound to make it in the show. This will also reveal how Oliver met Amanda Waller and got mixed up with A.R.G.U.S.
It's good to see some fresh actors being added to this already amazing show and the season premier can't get here soon enough.
The third season of begins October 8th on The CW.