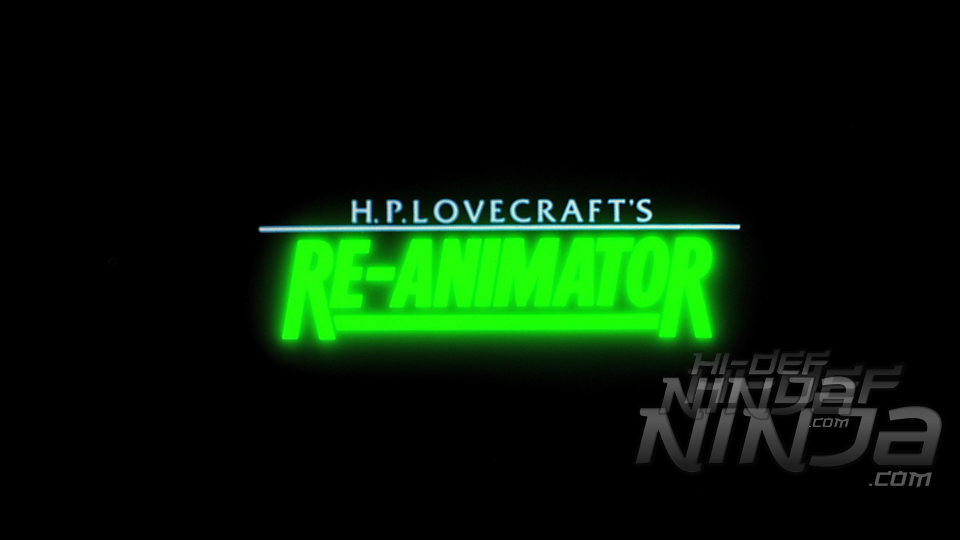 Brilliant, if somewhat deranged, medical student Herbert West arrives at Miskatonic Medical School and immediately sneers at his professor's outdated views on death. West has his own outlandish theories and has concocted a serum that will bring the dead back to life. Roping in fellow student Dan Cain their shocking experiments work all too well with horrific and very messy results.
My first viewing of Re-Animator back on (censored) VHS many years ago was an enjoyable one. Not knowing what to expect (except bucket loads of gore), as soon as the title sequence kicked in with playful Bernard Herrman inspired score that was fun to listen to, it pretty much summed up the rest of the film and introduced me to the films of Stuart Gordon and Brian Yuzna. Certainly a highlight of 1980's horror, it wasn't the slapstick and madcap comedy of Evil a Dead II but a very dark horror comedy that balanced it out superbly thanks to the direction of Stuart Gordon. Jeffrey Comb's portrayal of Dr Herbert West has always, and will always, be the attention of fan devotion and rightly should as his performance is just brilliant throughout this film and it's sequels. Supported from the late great David Gale, who's menacing role as Dr Hill gives Herbert West a very unexpected rivalry, Bruce Abbot portrayal as Dan Cain supports Combs performance perfectly as the doctor who is well in over his head with the ongoing events at Miskatonic University. Special mention to the the always beautiful Barbara Crampton, who's infamous encounter with what's left of Dr Hill gives new meaning to 'giving head'. The work that went into the gore and makeup effects is first rate and still continue to shock and entertain today (even though the new 4K transfer does bring out the little imperfections that wasn't visible before).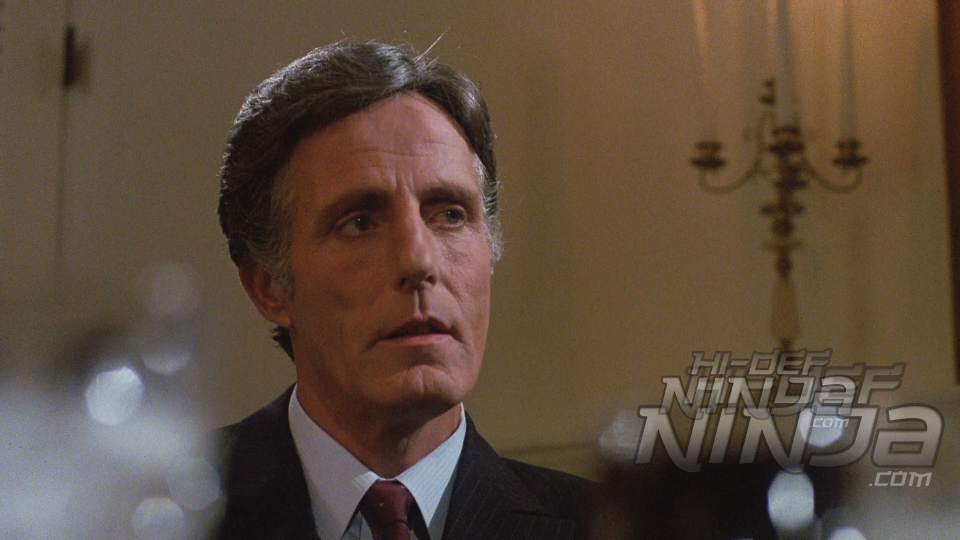 Re-Animator arrives on Blu-ray on it's UK debut with a MPEG4-AVC 1080/24p codec that presents the film in a 1.78:1 aspect ratio. A bit like how Herbert West re-animates his subjects,the same has been done for Re-Animator with a newly restored HD transfer from a 4k scan with additional work carried out exclusively for it's UK release. Displaying a fine layer of grain throughout that boasts some refined detail never before seen, including some visual flaws with the makeup, the transfer here was an absolute delight to view. Facial close ups exhibited some superb detail with light stubble and pores on display that are certainly a step up from previous DVD releases. Colours were consistent and balanced throughout. Not a colourful film to being with exactly (with the glowing green jars of West's Reagent being the exception) but enough claret to test the red pixels on your TV set. Black levels were spot on throughout and didn't leave any detail hidden in the background. Apart from a little softness that was observed in a scenes, Stuart Gordon's dark comic tale has never looked better.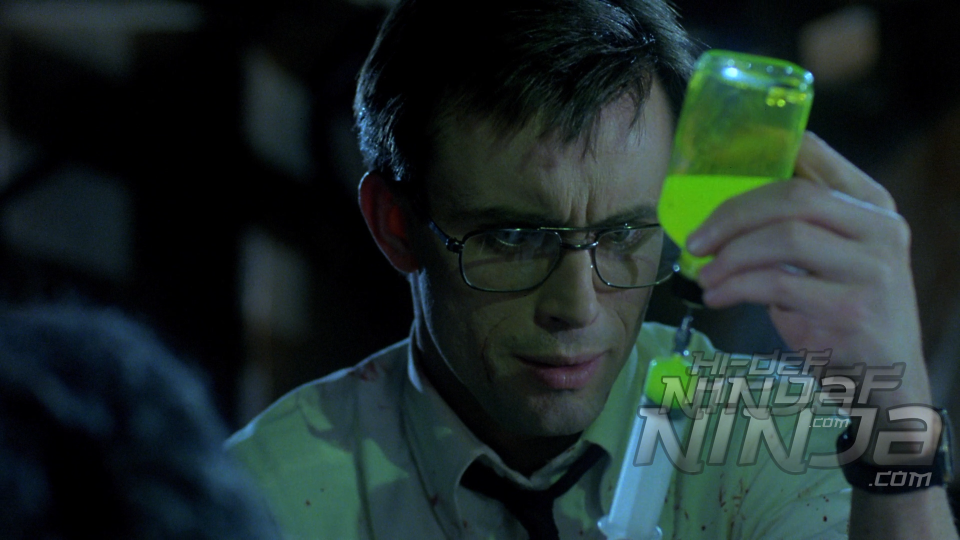 Re-Animator arrives on Blu-ray with English DTS-MA 5.1 and LPCM 2.0 audio tracks. The 5.1 track being a pretty faithful remix and the 2.0 presumably being the original Stereo Audio mix. Reviewing the DTS-MA 5.1 mix, there isn't really much in terms of surround activity contained in the mix as it's pretty much all centred at the front. With dialogue coming across as clear and discrete and nicely balanced with the sound effects in the left and right channels at the front. Saying that, it's not the type of film that demands an active surround mix. What the DTS-MA 5.1 mix does succeed with is opening up Richard Band's brilliant score, using all five channels (and a tad of LFE) to add some weight and power to it throughout, it certainly adds a bit of playful atmosphere to the film.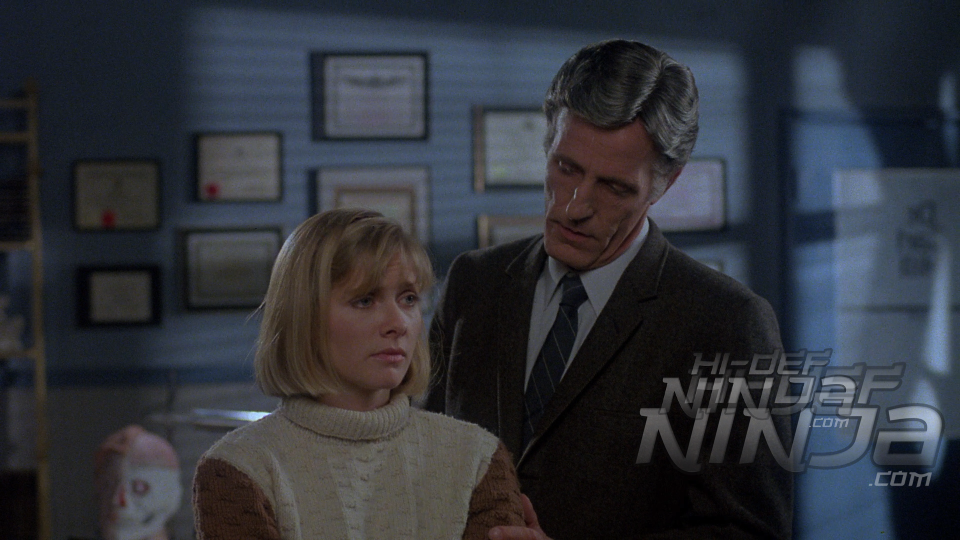 Disc one
Audio Commentaries : The unrated cut of the film on disc one contains two running commentaries.
– Director's commentary with director Stuart Gordon
– Producers and Actors commentary with producer Brian Yuzna, and actors Jeffrey Combs, Robert Sampson, Barbara Crampton and Bruce Abbott
Disc two
Re-Animator – The Integral Cut
This version of the film (exclusive to Blu-ray) is a composite of the unrated version of the film with the additional TV scenes (totalling 18 minutes). The TV scenes were originally incorporated into the original R rated film (with further censorship applied before airing) to increase the running time of the film so it will fill it's network viewing schedule. Whilst they don't change the pacing or the plot of the film dramatically, they are interesting to view. Presented in 1080/24p with DTS-MA 5.1 audio
Re-Animator Resurrectus (1:08:38) – a superb documentary that looks behinds the scenes and the legacy of the Re-animator film.
Interviews – a collection of interviews with the following crew members – Stuart Gordon and Brian Yuzna (48:50), writer Dennis Paoli (10:40), composer Richard Band (31:13) and Fangoria editor Tony Timpone (04:36)
Extended Scenes (21:22) – a collection of extended scenes from the film
Deleted Scene (02:51) – a short deleted scene from the film
Trailers (06:45) – a collection of theatrical trailers for the films release.
Galleries – Two galleries are presented. Behinds the scenes and production stills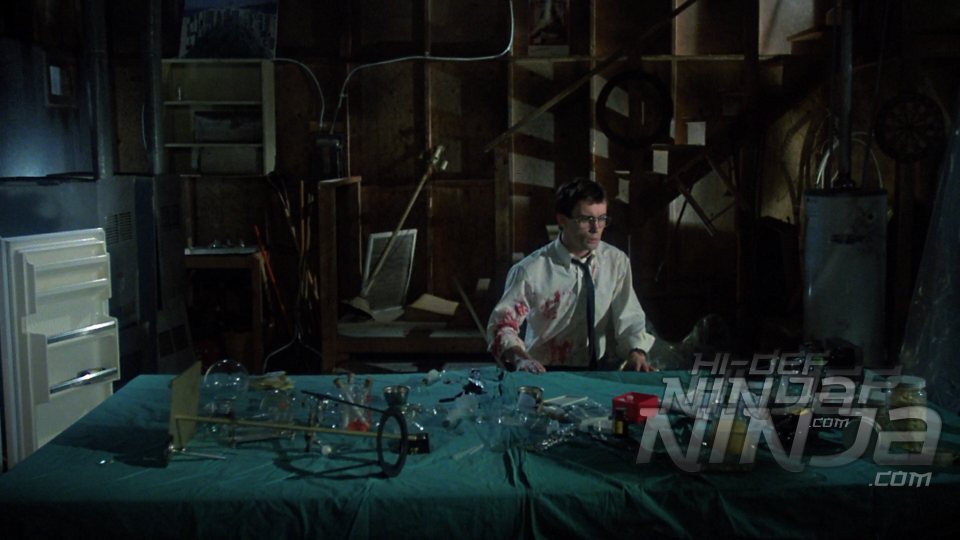 A superb and definitive release for this horror classic! Second Sight films have pretty much knocked the ball out of the park for this release. Beautifully restored video and audio with some amazing bonus features all wrapped up in exclusive steelbook packaging, you'll certainly want to get your teeth into this release. Highly recommended!