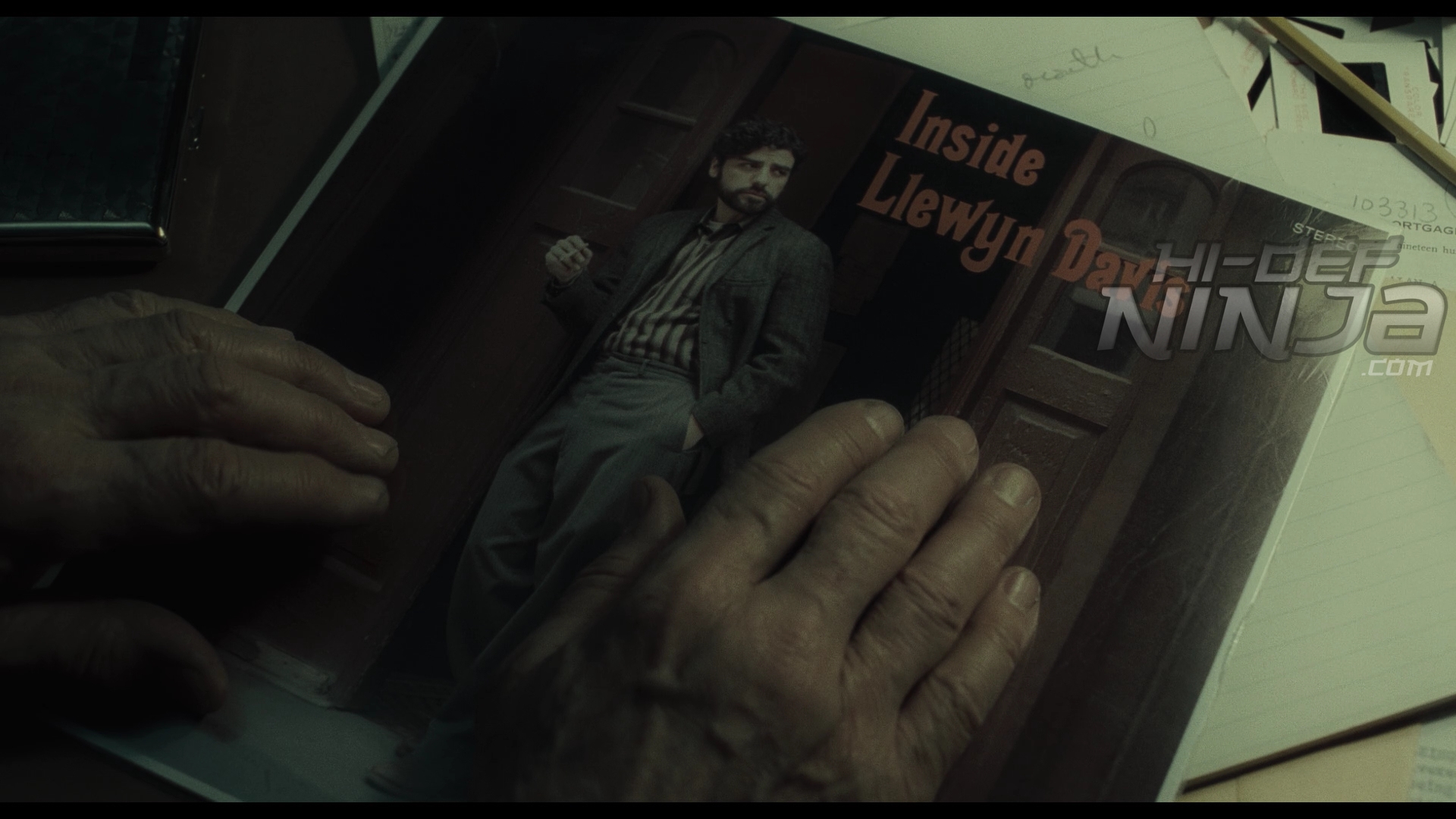 In 1961 in Greenwich Village, a folk singer named Llewyn Davis is trying to get his career of the ground as a solo act. He used to be a part of a duo but they "split up". The solo album he made is not selling so he has no money and nothing but the clothes on his back as well as his guitar.
Luckily he has kindness from a few friends and fellow musicians that let him crash on their couches. When leaving after spending a night at the Gorfeins, their orange cat follows him out of the apartment and the door locks behind him. He has no other choice but to take the cat with him until he can return the cat to their home. He goes to his other friend's apartment Jim and Jean Berkey but he and Jean aren't exactly civil. To say life is hard is an understatement, but he needs to keep things afloat.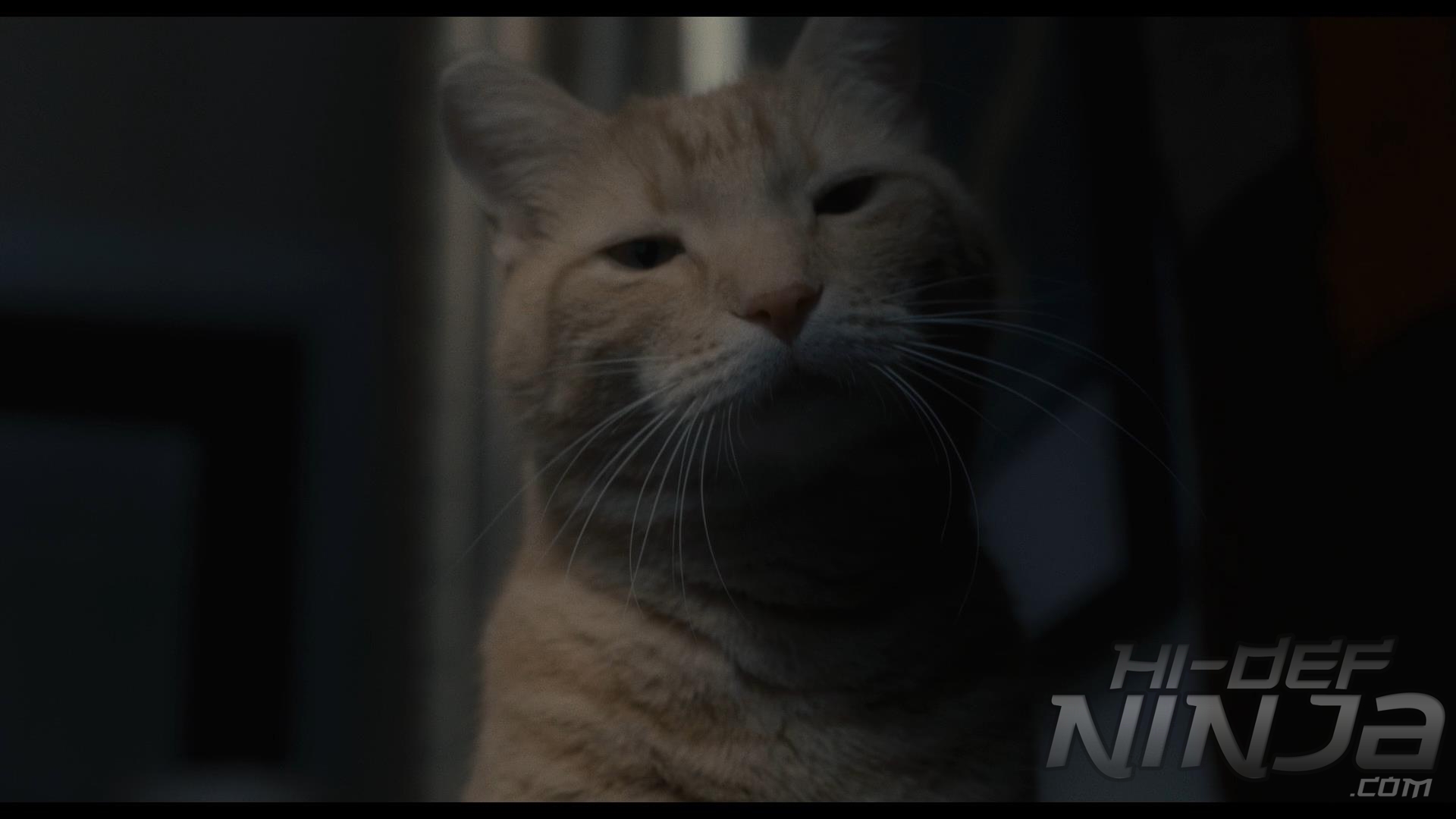 Inside Llewyn Davis is a film written and directed by Ethan and Joel Cohen or better known as the Cohen Brothers. The pair have made such films as No Country for Old Men and True Grit. It stars Oscar Isaac, Carey Mulligan, Justin Timberlake, and John Goodman. The film is a journey through the world of folk singing in the 60's where music didn't make you a whole lot of money unless you hit the big time. The Cohen Brothers have written an amazing story about a time period that I personally have great interest in. They have captured the spirit of the 60s folk scene and the pressure that these artists faced to get their careers going. The undertone of the film may be missed by some but it's definitely a story about the journey Llewyn has to take to let go of some of the parts of his past he needs to let go. He has seen a lot of turmoil and hardships in his life that have molded him into an emotionally distant person.
The story is well told through the music and characters that the cast portrays. Oscar Isaac is one of those actors that has a versatility that allows him to play any part he takes on. In this movie, he perfectly conveys all of the emotions on this roller coaster that his inner self is riding. On top of that, he is a really good singer, which is important when playing a musician. Carey Mulligan also does a great job playing the part of such an angry woman. You can really feel the hatred she has for Llewyn. Lastly, John Goodman gives a performance of the old school road musician. He gives Llewyn a little insight as to what he could very well become: a bitter old man who can barely care for himself who figuratively can't make room for other people.
Cast
Oscar Isaac as Llewyn Davis
Carey Mulligan as Jean Berkey
John Goodman as Roland Turner
Garrett Hedlund as Johnny Five
Justin Timberlake as Jim Berkey
F. Murray Abraham as Bud Grossman
Stark Sands as Troy Nelson
Jeanine Serralles as Joy
Adam Driver as Al Cody
Ethan Phillips as Mitch Gorfein
Alex Karpovsky as Marty Green
Max Casella as Pappi Corsicato
Marcus Mumford as Mike Timlin (singing voice)
Benjamin Pike as young Bob Dylan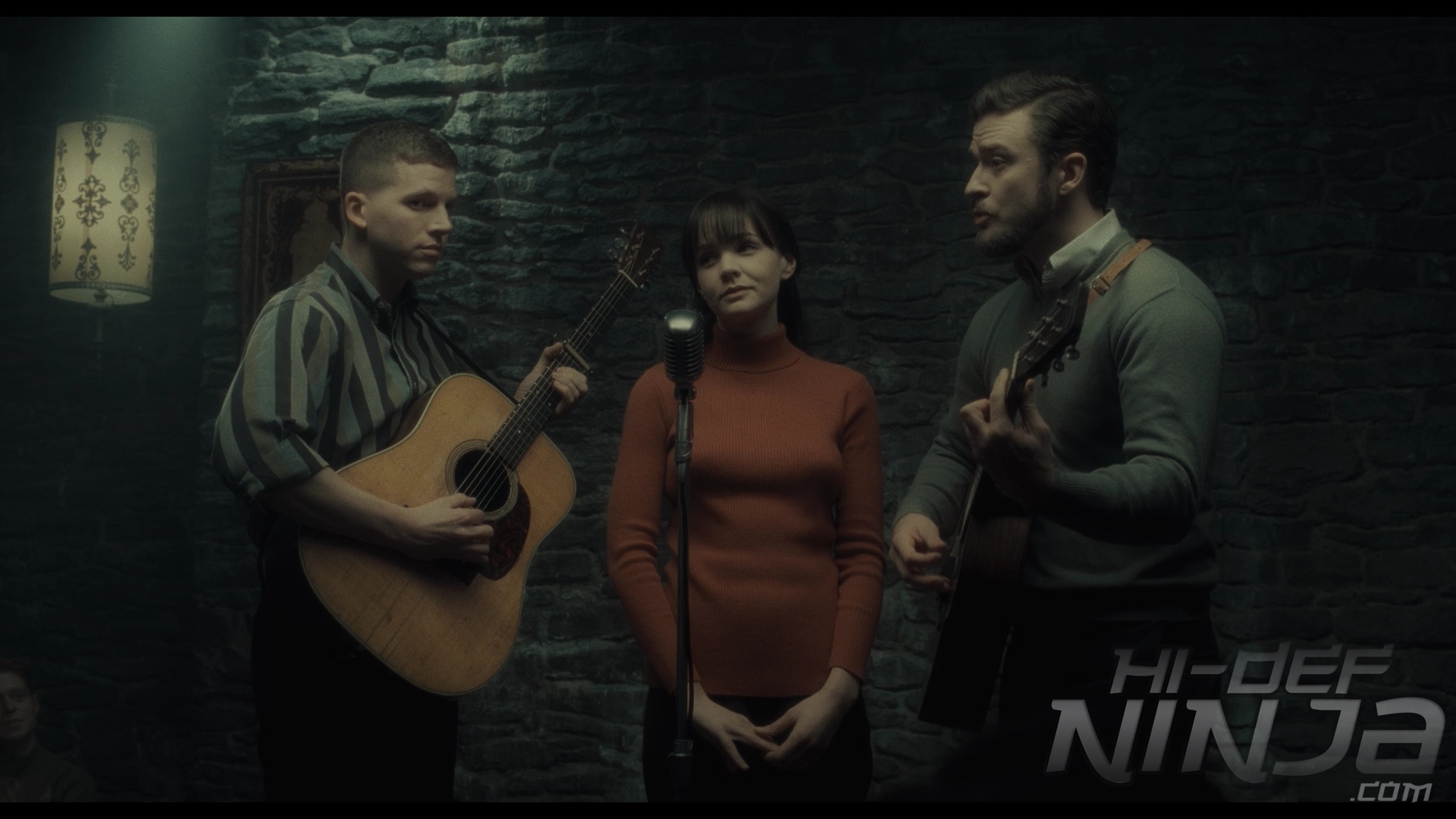 Inside Llewyn Davis has been transferred in a 1080p AVC with hues in the colder side. This was obviously done on purpose to show off the feelings of how uninviting the city felt to Davis. There is never a time where the tones brighten up or show any kind of vibrance. This is also seen in the skin tones that are muted. But even with the lack of color, there are some beautiful scenes that don't need the brilliant colors. There is a light grain that makes film feel a bit gritty and the world feel incredibly unforgiving. The detailing also looks incredibly sharp. This is especially seen on the close up shots of Oscar Isaac. He looks tired and worn out, just like his clothes and guitar. My only complaint is that there are some times where the grain and low lighting create a contrasting issue. It only happens a few times and it doesn't last long but it is noticeable. It really is an excellent transfer and it is perfect for this type of film.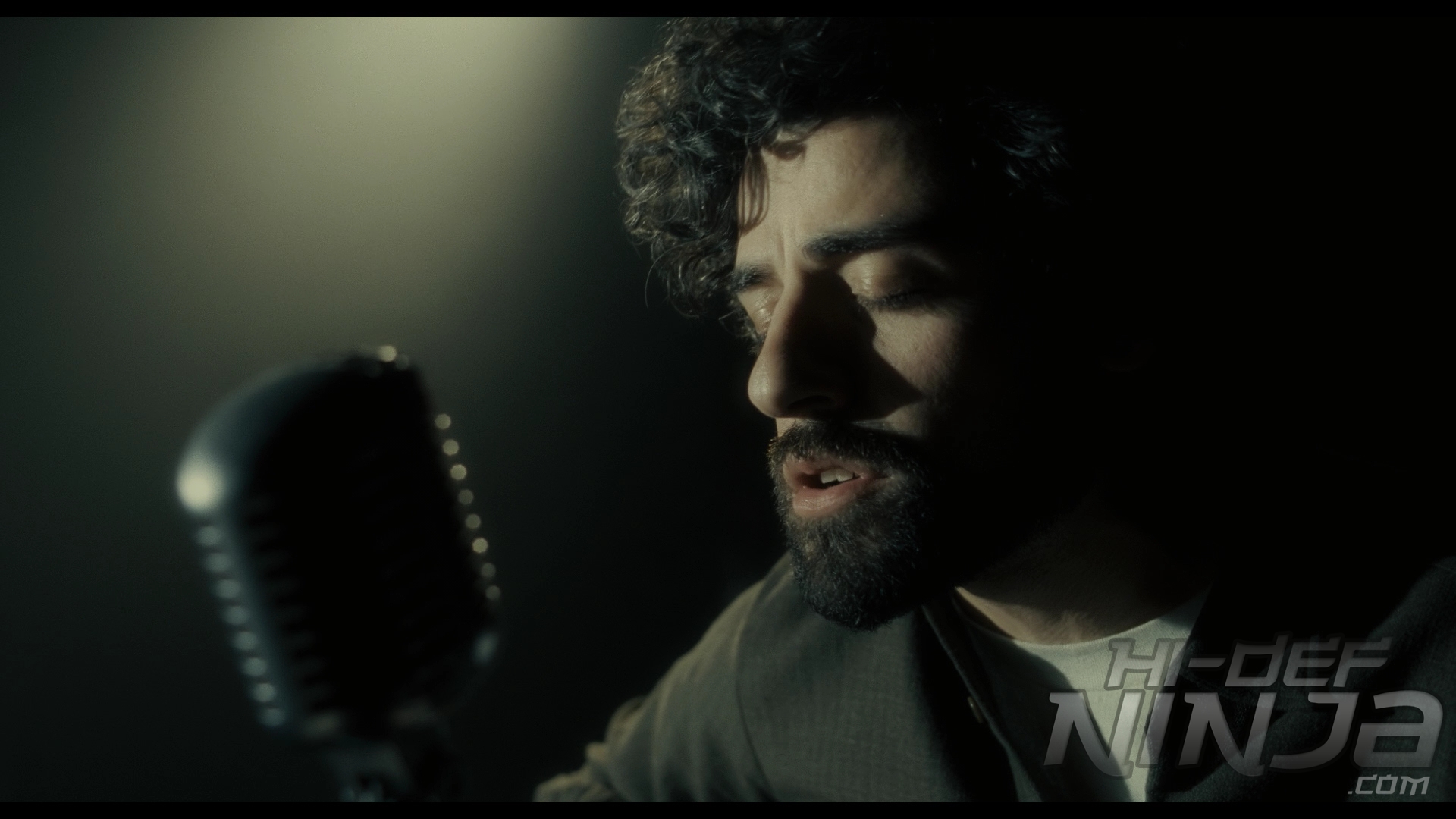 The lossless audio mix in the film is a DTS-HD Master Audio 5.1 sounds amazing. It captures the scenery and essence how intimate folk music can be. The vocals are clear and, even though I know that they're dubbed, the music is as if it's being heard live. Also, every channel is used consistently so that there are never times when only the front speakers are doing all the work. There isn't really a whole lot in the way of heavy LFEs but just enough to give life to the musical numbers. However, where the mix lacks in bass, it more than makes up for it in the mids and highs levels. The quality of the mix is exactly what a movie that is completely based around music should have.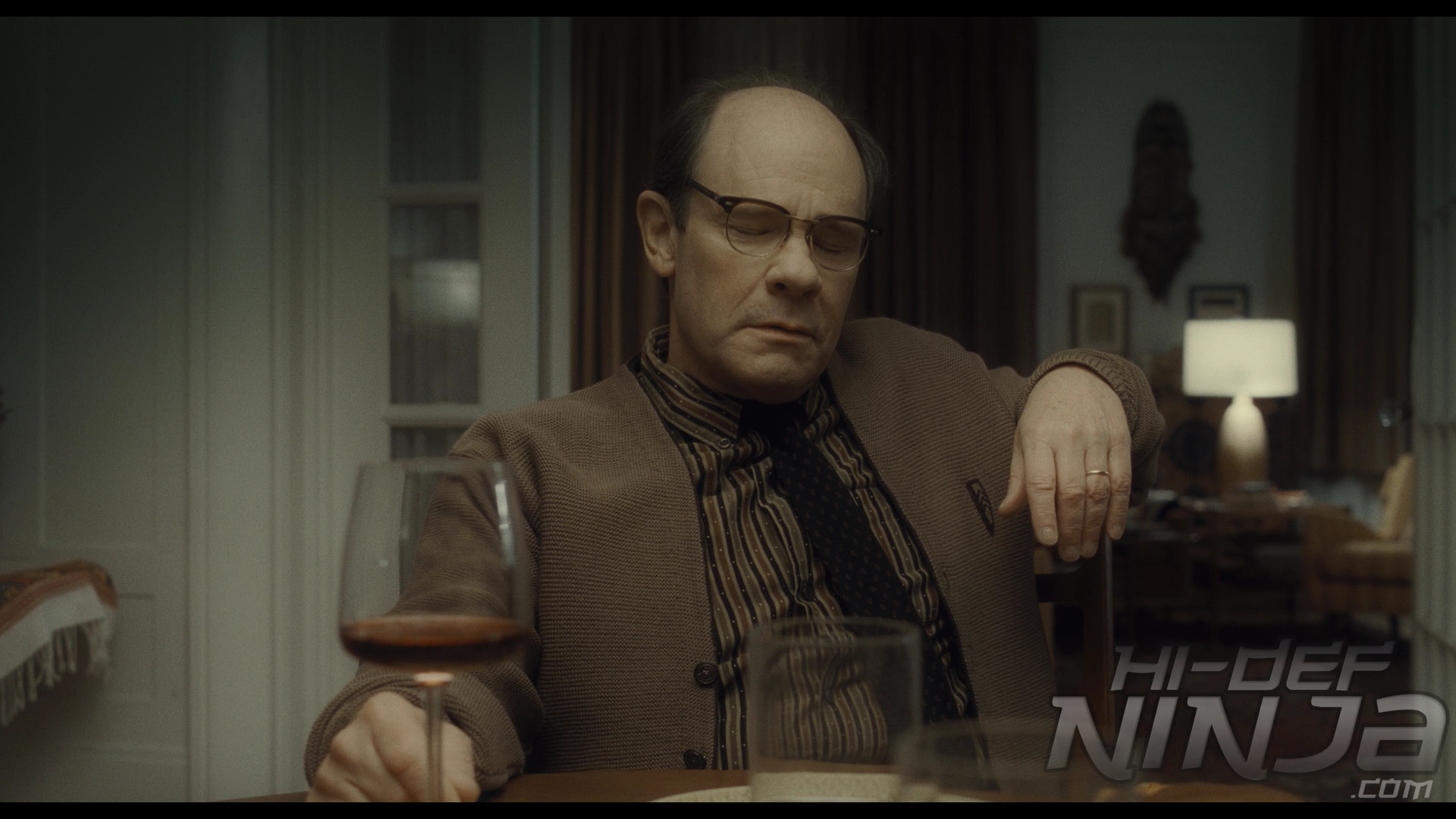 The release only has one bonus feature and it's a hefty one at that. It is on HD and clocks in at about 43 minutes long.
Bonus Features:
-Inside 'Inside Llewyn Davis': This featurette goes behind the scenes of the film. It discusses Isaac making and recording the music, the script, how folk music and the musical scene in Greenwich was during the time period. It also discusses working with one of the other "stars" in the film, the cat or cats.
Disc Details
1 Blu-ray Disc
UltraViolet Digital copy
Edition Ratings
Rated R
Region Code
Region A
Video Resolution
1080p MPEG-4 AVC
Aspect ratio – 1.85:1
Audio Mixes
English DTS-HD Master Audio 5.1
Subtitles
English
English SDH
Spanish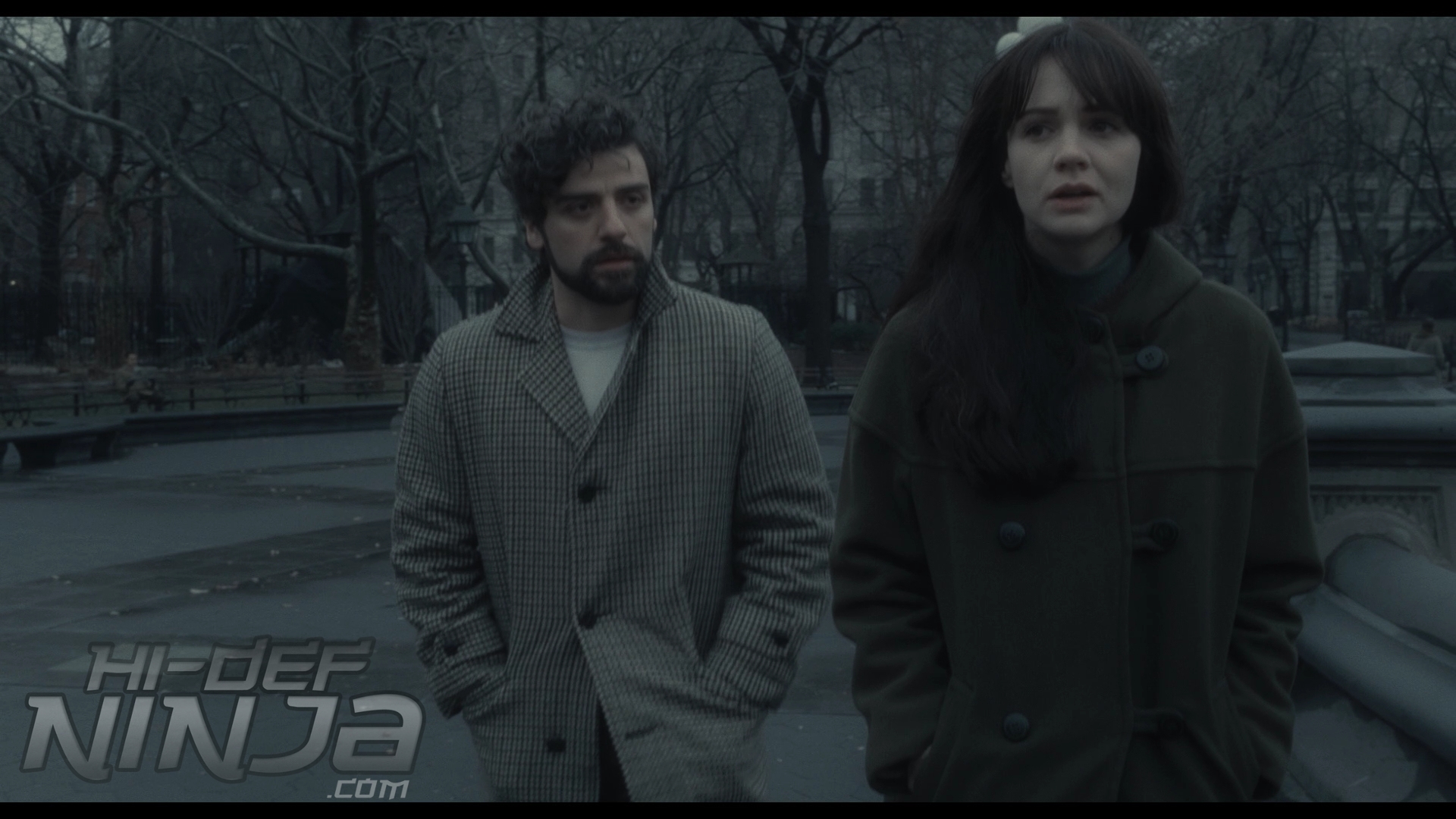 Inside Llewyn Davis is a captivating look at how life can sometimes move in circles. This film also shows that the journey is just as important as the destination and no matter how tough things can get, never quit. Oscar Isaac's performance is moving and has many layers to get to his core. I highly recommend this movie to anyone. The story alone makes it worth buying but the video and audio are impressive on Blu-ray. For fans of the Cohen Brothers, this is a no brainer.
"Life is a journey, not a destination." ~ Ralph Waldo Emerson