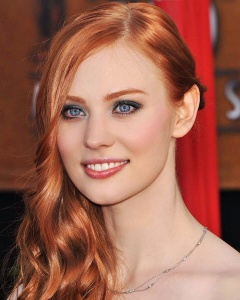 The cast of Daredevil on Netflix is growing with some really fresh faces. The newest addition is Deborah Ann Woll. She is best known for playing the fiery red-headed vampire Jessica on HBO's True Blood.
She has been cast as the Karen Page, Matt and Foggy's secretary. She is Matt Murdock's first love but he also had a thing for Elektra not long after he grew feelings for Karen. It's unclear whether they will have Elektra on the show but we can be hopeful.
This show is defiantly growing into a nicely rounded-off cast and has a lot of potential to be the best representation of the character.
Daredevil will air in 2015 with a 13-episode premiere season