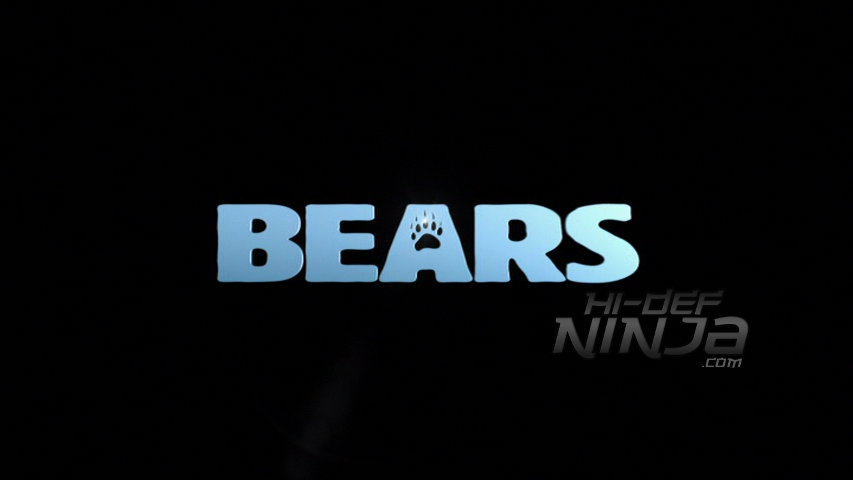 Disneynature Bears looks and sounds amazing, but is that enough to keep you awake through this decent docu-drama?
Of all the divisions of Disney, one might forget to mention their documentary arm called DisneyNature. Producers and distributors of African Cats, Chimpanzees and Oceans, the company has put together a mostly uneven library aimed at the young ones. Their newest release Bears also doesn't get it quite right, but the elegant photography and impactful sound might eventually win you over.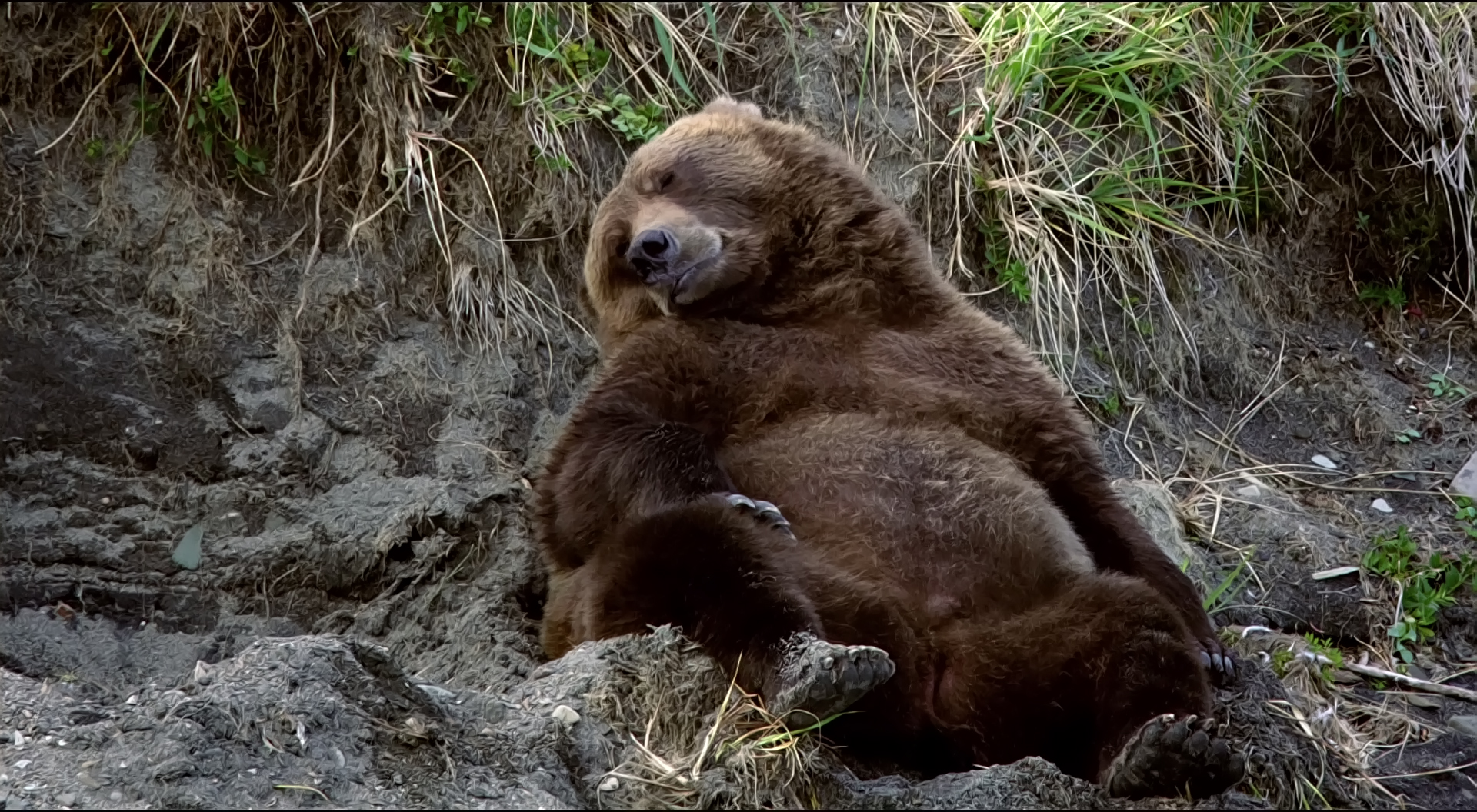 Shot over a year, we are introduced to the momma brown bear Sky, who's given birth to Amber and Scout (all names here are imagined by the film's producers). Amber sticks close to momma, while Scout becomes the center of troubles throughout the picture. From being chased by superior male bears hoping for a snack to a hungry wolf who won't say no, Sky's search for food leads to her ever-thinning frame, while Scout and Amber try not to get killed.
Narrated by John C. Reilly, the film tries to mix lighthearted scenes of bears accidentally dropping rocks on each other and being bitch-slapped by salmon, while telling the more interesting story of nature and its various complexities. Giant male bears Chinook and Magnus throw down several times, while the salmon's story of moving upstream provides for a great balance. But it does feel that Directors Alastair Fothergill and Keith Scholey add a little too much drama into things, especially as the film heads into the second act. Bears is at its best when it simply allows these massive beasts to be…bears, rather than stitching disconnected scenes into a fake narrative. The story of nature doesn't need such a crutch, and this imagined storytelling somewhat reduces the stellar photography.
Even with these issues, Bears eventually wins us over. Its goofy antics and light-hearted nature might be Disneynature's best yet. For every cute and cuddly moment of Amber clinging to Sky, we get the ugly slobbering bear, the hunting bear, and the constant challenges nature throws at them. Its message is powerful without standing on a soapbox to do so, but whether your kids will return to it over the years is questionable.
Disneynature's Bears is presented in an MPEG-4/AVC transfer that's as sharp and gorgeous as anything I've seen this year.  Nature films tend to gravitate towards detail, and here we get a better presentation than during its theatrical run.  Clarity is off the charts, mixing in just enough grain while retaining every piece of fur and feather to delight our plasma platform.  Color is stunning, from the deep ambers of our bears, to the icy blues of The Great Falls, and the greens of the Alaskan wilderness and forests.  During the film's pivotal climax, in which Sky makes one last effort to secure salmon for her young, the scene is awash in a flood of fish, with each scale and bubble on display.  Shadows – an important element to any nature film – fade off into black with a grace even when the sun is facing our camera crew.  There's also a feeling of depth here that's missing even in the best transfers – perhaps that's a bit of the 3D experience making its way to the 2D world?  Either way, Bears benefits from a company known for its restorations but always seems to amaze in its current releases.  It's a terrific, near-reference quality presentation.
Not to be outdone, Bears will also amaze your aural senses, delivering a top-notch experience that must be fully heard to be appreciated.  Its DTS-HD Master Audio 5.1 track is unique both in its scale of volume and the variety of sounds this lossless track produces.  Starting with the center channel, we get a mix of Narrator O'Reilly and the 'dialogue' of the bears, pushed out so that every action and reaction can be clearly heard.  I never had to play The Remote Game between scenes to appreciate O'Reilly's story.  Forward speakers deliver more of a mix sans dialogue, from music by Composer George Fenton to a series of environmental elements such as running water, pounding waves, foot movements and much more.  The surrounds complete the experience, wrapping us in additional sounds, such as crows announcing their presence in the right surround but nowhere else.  Bringing up the rear – but standing as tall as the rest – is the thunderous, pounding LFE.  From the moment we're treated to the avalanche in Chapter 2, we know we're getting a winner.  Like our bears, the LFE is always there, pulsing, demanding our attention,  and ready to impress us with its raw power and ability to compliment nearly every scene.  If you fail to engage your AV system for this one, you will literally be missing out on one of the best tracks of the year.  I can't say enough good things about it.
But much like the movie itself, the supplements offer little more than skin-deep treatment, with no director's commentary.  Such a feature is really necessary to understanding the challenges of following a bear family, and its omission here is disappointing.  Most of these are just interesting enough to sit down with your children for a teachable moment, but nothing more. At least all of the following are presented in HD:
Welcome To Alaska (6:07): Imagine a modern-day Lewis & Clark, and you get a sense of the challenges which Director Keith Scholey discusses as he takes his crew into the Alaskan wilderness to film Sky and her cubs.
The Future For The Bears (6:37): Scholey continues his presence by sharing with us what we can do to protect bears and their wilderness.  In doing so, we help continue our existence on this planet, while giving these creatures the space they need.
A Guide To Living With Bears (7:05): In this featurette, we learn just how difficult it was for humans to keep out of nature's way, while learning the three keys to living with the massive creatures.
How Did They Film That? (7:23):  From capturing bears during their hibernation periods to filming them underwater, Scholey shows us some of the extreme conditions in which his crew worked.  He also introduces us to veteran cameraman Didier Noirot who gets up close – and underneath – with Sky, all which enduring frigid cold water.
"Carry On" Music Video By Olivia Holt (1:07): With more than 400 hours of film shot, this addition feels totally unnecessary.  And it's not even the entire song.
Sneak Peaks: Two Disney commercials and two trailers are featured: the impending Sleeping Beauty Blu-ray release and Frozen Sing-Along.
As always, Disney provides a nice home package, complete with a Blu-ray/DVD Combo and Digital HD.  The slipcase is colorful and embossed, but there is no interior artwork.  At the time of this posting, we were not aware of any special editions for this release.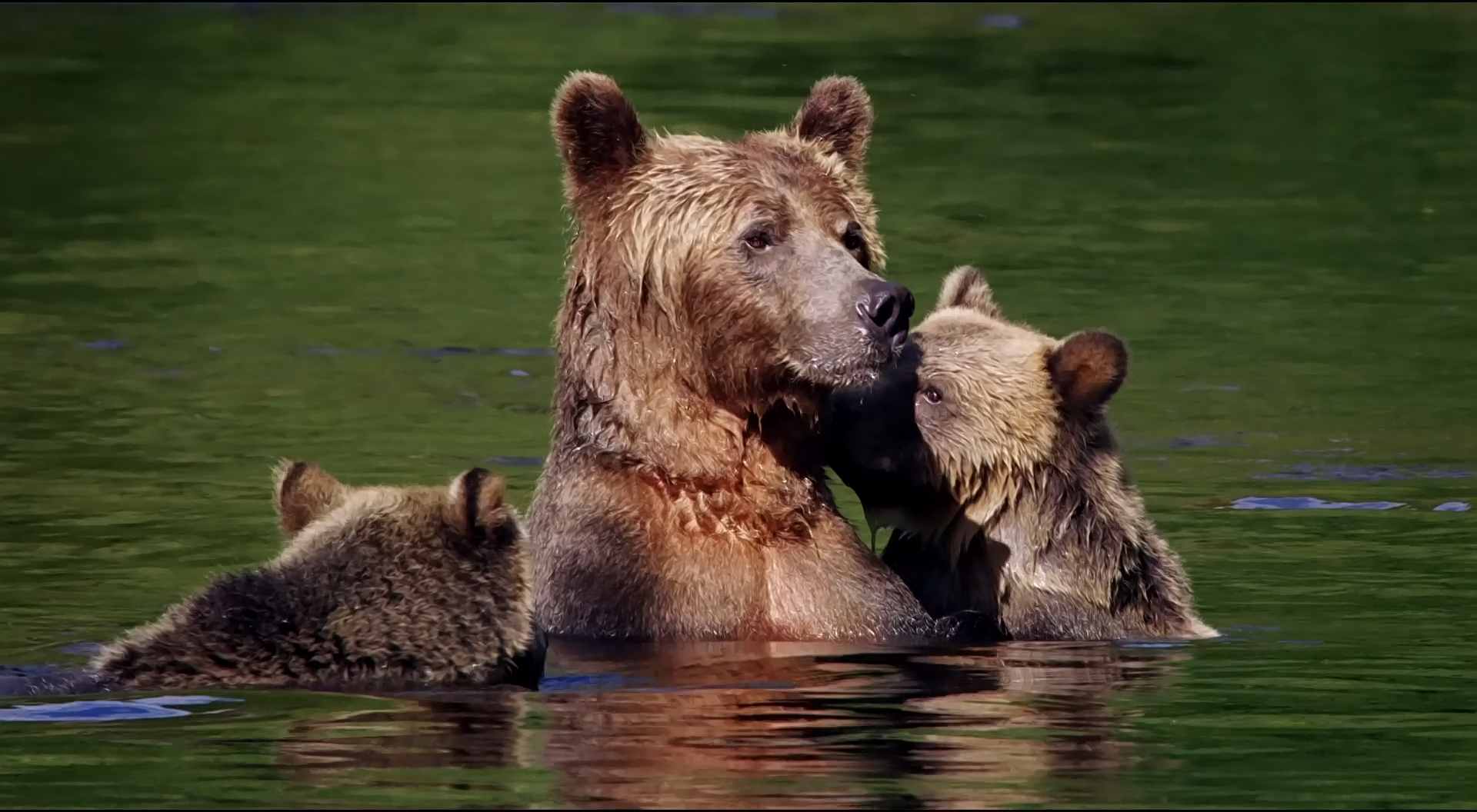 Disneynature's Bears doesn't quite make it as a documentary for adults, filling it with imagined threats to keep us awake. This is a film for the youngest in your family, who will probably find themselves ensconced in familiar themes of love and devotion to mom (sorry guys, there's no dad here), while dramatic avalanches occur right next to Sky. That's the value behind Bears, capturing nature in its rawest form, and one that might win you over.  The home release looks and sounds amazing – with nearly reference-level dynamics – but you'll have to decide if that's enough to keep the kids interested through multiple viewings.  My guess is that you're already on your way out.
Disneynature's Bears is rated G and has a runtime of 78 minutes.