Matthew McConaughey is front and center in a new poster for Christopher Nolan's space saga INTERSTELLAR.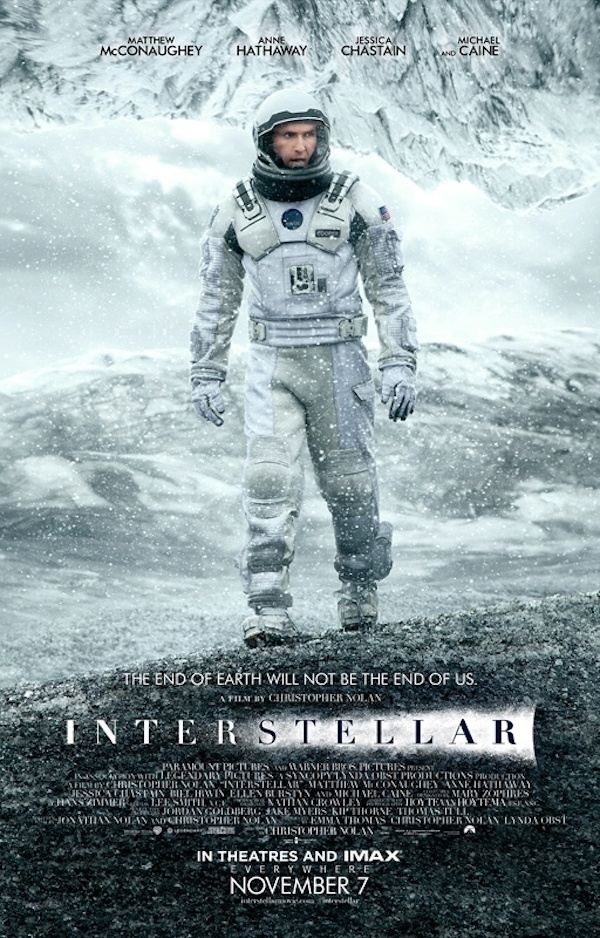 Not a whole lot about the film is known, but from what can be surmised from the trailer, it seems that the story will revolve around a group of astronauts dispatched into space to try and solve the problem of a slowly deteriorating Earth, whose increasingly meager resources make finding another habitable planet for humanity an urgent matter. No pressure, right? The newly released poster certainly communicates that bleak atmosphere.
The official plot synopsis from Paramount reads as follows:
A group of explorers make use of a newly discovered wormhole to surpass the limitations on human space travel and conquer the vast distances involved in an interstellar voyage.
INTERSTELLAR also stars Anne Hathaway, Michael Caine, Jessica Chastain, Wes Bentley, Casey Affleck and David Oyelwo and will take off in theaters on November 7, 2014. You can watch the trailer below.