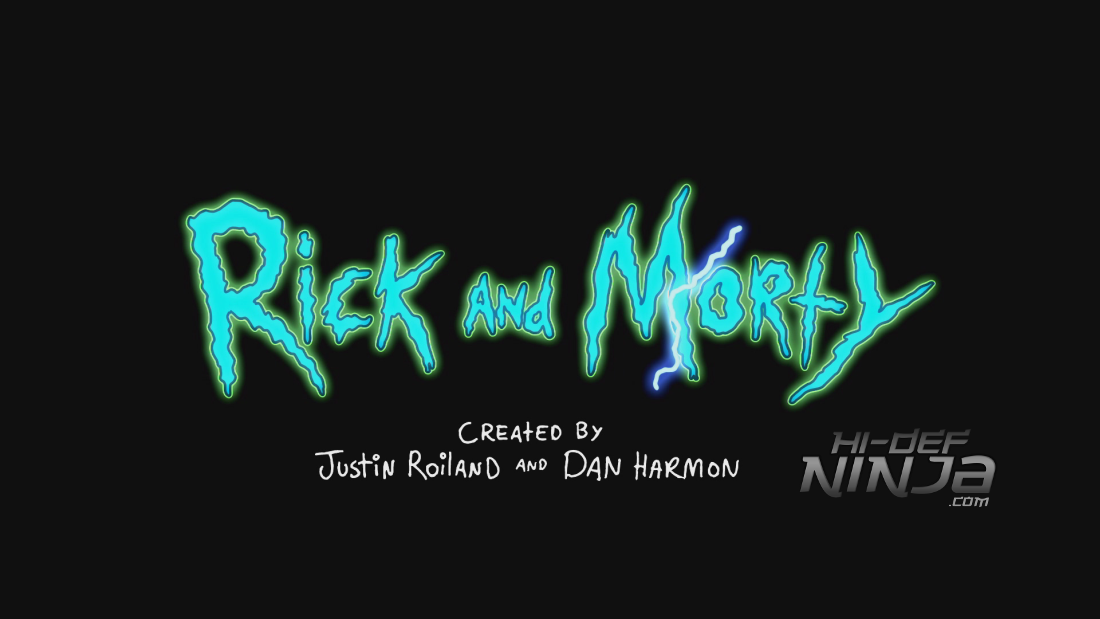 Imagine if you were in high school, just trying to survive from day-to-day, but there is something holding you back. You have a clueless father, a busy mother, and a sister so lost in social media that she has no idea what's happening in front of her. Of course, let's not forget you have a scientist grandpa who creates outlandish experiments, destined to fail.
Well, this is actually Morty's life:
Morty is the young, awkward kid who has a lot of angst in his life with a dysfunctional family. His grandfather is Rick, the alcoholic who has no regard to anyone but himself. He sees everyone as an opportunity to experiment something that he thinks will be helpful, but they always make things worse. Much, much worse.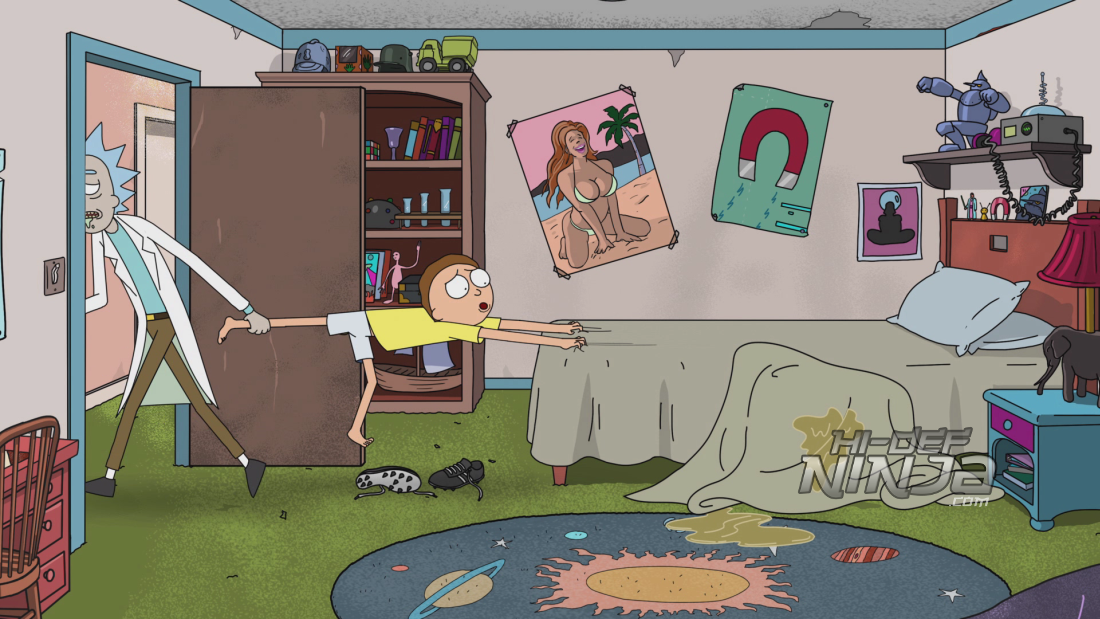 The show is an animated TV series created by Justin Roiland and Dan Harmon and broadcast on Cartoon Network's late-night area called Adult Swim. A lot of the different animated series on television right now have been tailored more to an older audience and RICK AND MORTY is no different. It has all of the exaggerated jabs at pop culture you'd expect, but Rick has no filter at all. He does and says what he wants when he wants. Justin Roiland voices both Rick and Morty and he does an excellent job. They sound so different from each other, I wonder if they have to manipulate his voice for Morty? Either way, the voice acting for the pair is spot-on for the types of characters.
I love that there has been a string of cartoons in recent years that are tailored for adults. It's smart because people around my age (which will remain unknown) grew up on cartoons, mainly on Saturday. I feel that as time has gone on, the same people that watched shows when I was that age are now making the cartoons. It's probably why I have been sucked into shows like this, ARCHER and ADVENTURE TIME. It's good to be a big kid these days.
Cast
Rick Sanchez voiced by Justin Roiland
Morty Smith voiced by Justin Roiland
Jerry Smith voiced by Chris Parnell
Beth Smith voiced by Sarah Chalke
Summer Smith voiced by Spencer Grammer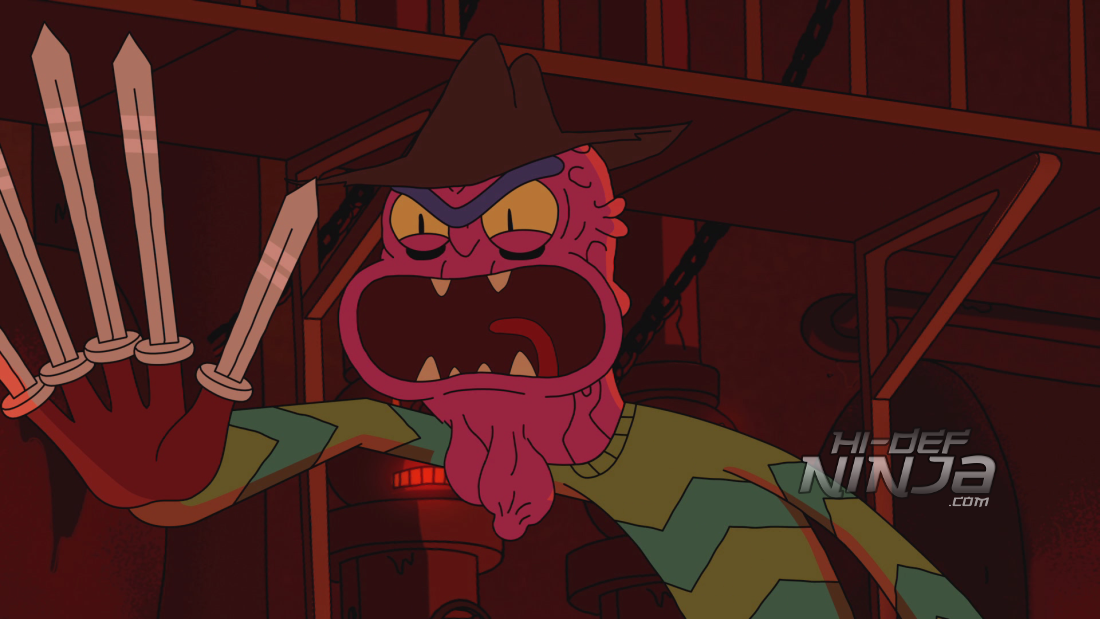 The 1080p AVC presentation of RICK AND MORTY is practically perfect. Like with most animation on Blu-ray, the drawn lines are clean and smooth with little to no pixilation. The animation is fluid and is never jagged. Most of the time, animated series like this are computer drawn, shadowed, and colored helping to add better overall animation. The colors are separated and vivid. At times, it's bright or can have incredibly low light. The video impressed me and it didn't surprise me to see Warner Bros. authored the Blu-ray.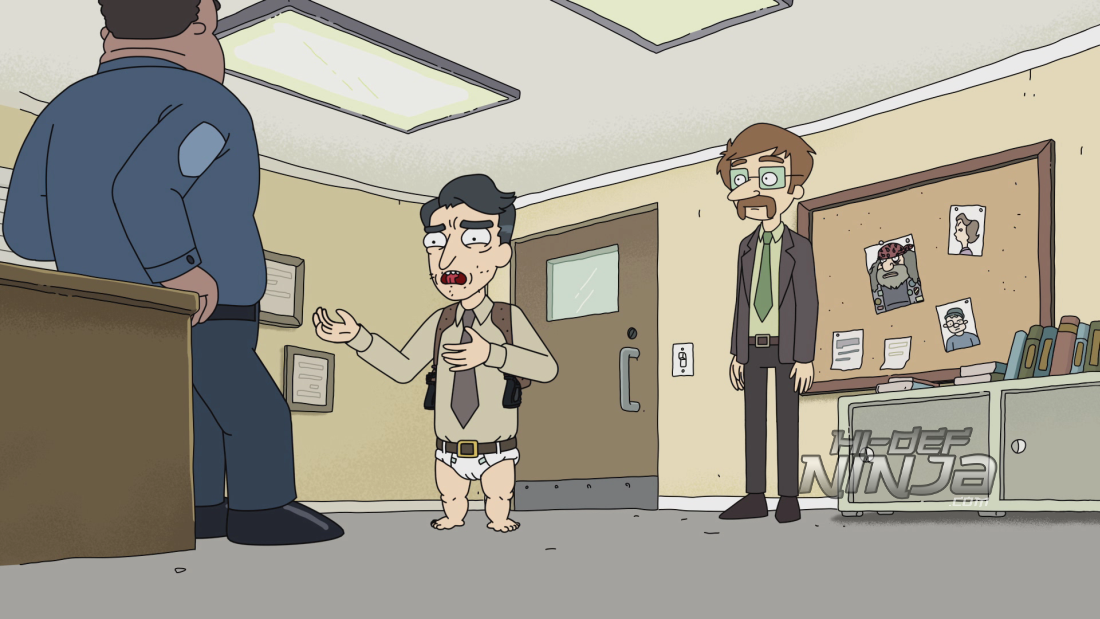 The Dolby TrueHD 5.1 mix on the release has a lot going on and with how it was mixed, you pick up on everything. This is best shown in the sound effects. They are separated and never give the speakers a rest. For example, in the Inception episode, there are so many intricate sounds happening in every speaker. Also to note, the clarity of the audio impressed me. From the very start between RICK AND MORTY, they talk so fast and grab things while moving from one side of the lab to the other. In that short distance, Rick will gag and burp alcohol and Morty will try and stutter out what he is saying. This is such a great mix.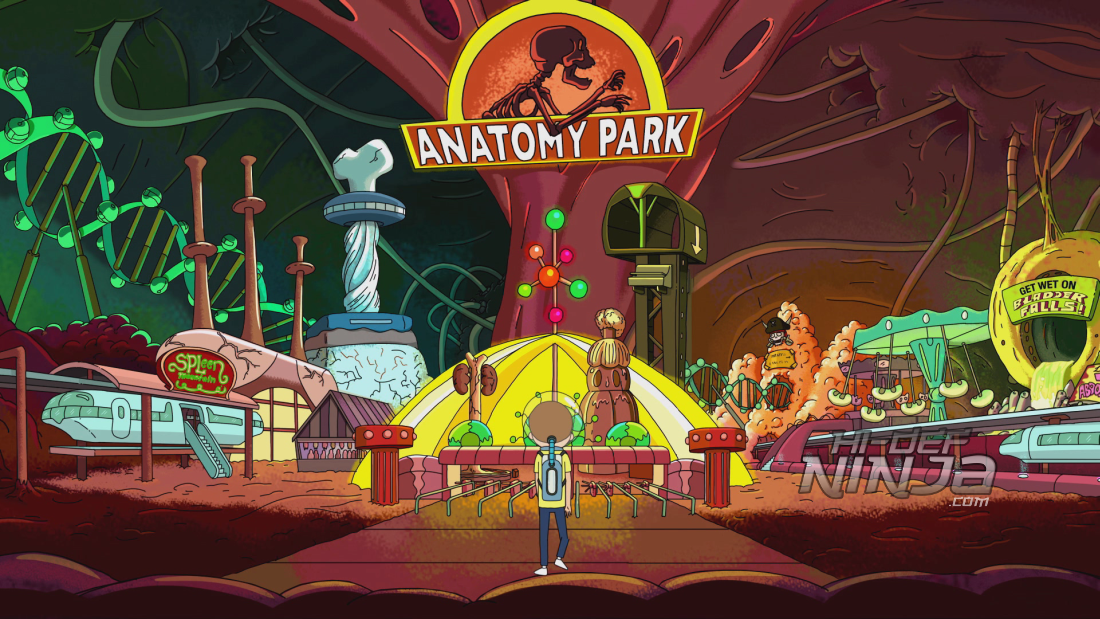 The bonus features have scored big with me. Not only do I love individual episode commentaries but I love that they have a slew of guests doing them as well.
Bonus Features:
-Behind the Scenes Featurette: This is a featurette to get a little background on the show.
-Commentary and animatics on each episode
-Deleted Scenes
-Special Guest Commentaries: including Matt Groening, Robert Kirkman, Penn Ward, AL Jean, and more
-There is a special Bonus Comic inside of the case that I wanted to make sure to mention. It's a funny little comic strip about Morty (check out the video below about the included comic).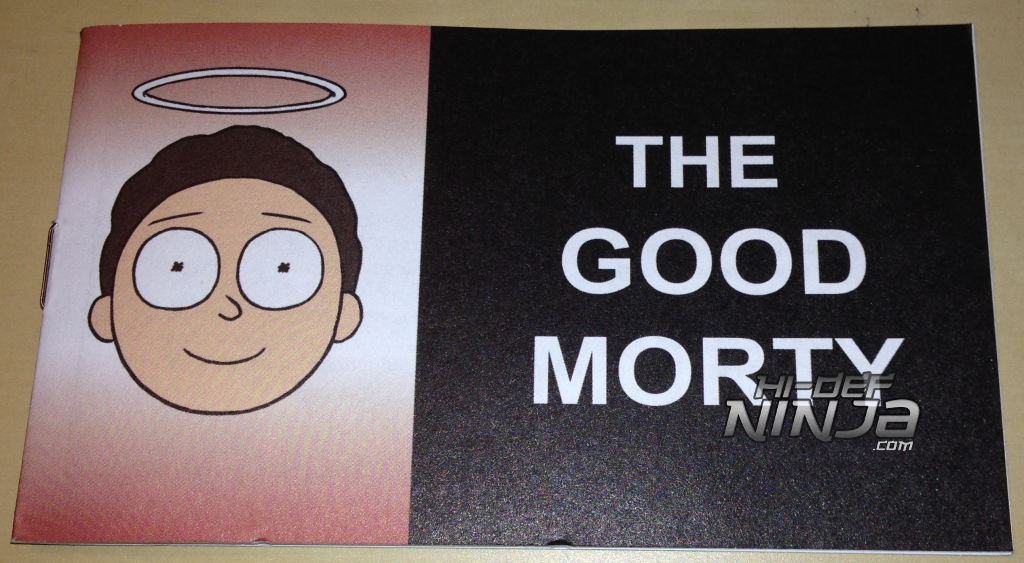 Episode List:
1. Pilot
2. Lawnmower Dog
3. Anatomy Park
4. M. Night Shaym-Aliens!
5. Meeseeks and Destroy
6. Rick Potion #9
7. Raising Gazorpazorp
8. Rixty Minutes
9. Something Ricked This Way Comes
10. Close Rick-Counters of the Rick Kind
11. Ricksy Business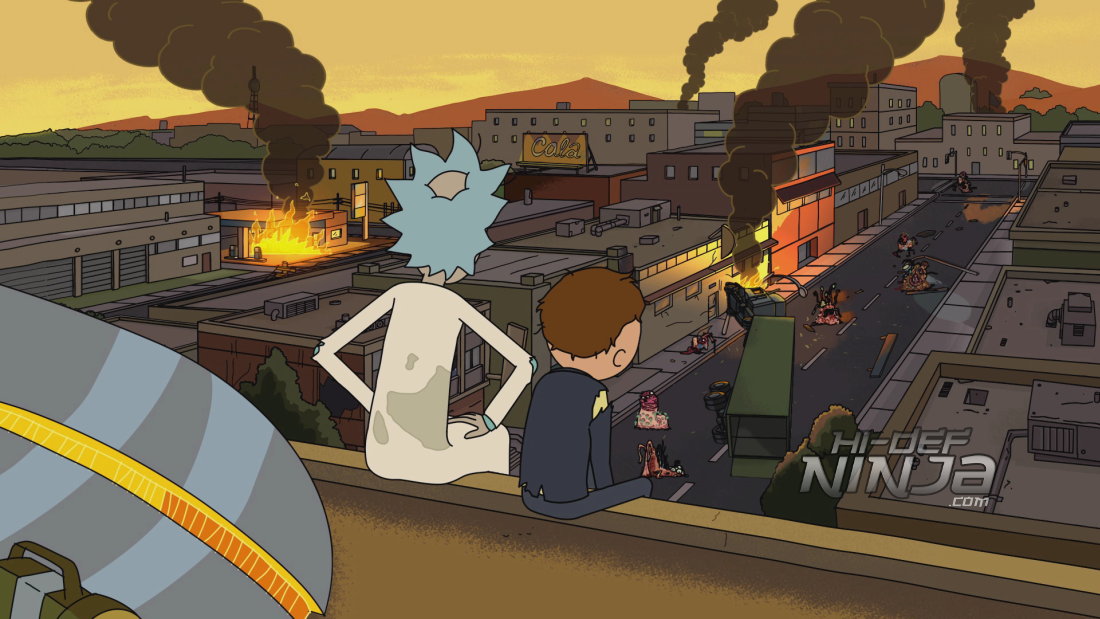 Disc Details
1 Blu-ray Disc
UltraViolet digital copy
Edition Ratings
Rated TV-14
Region Coding
Region A
Video Resolution
1080p AVC MPEG-4
Aspect ratio: 1.78:1
Audio Mixes
English Dolby TrueHD 5.1
English Dolby Digital 5.1
Subtitles
English SDH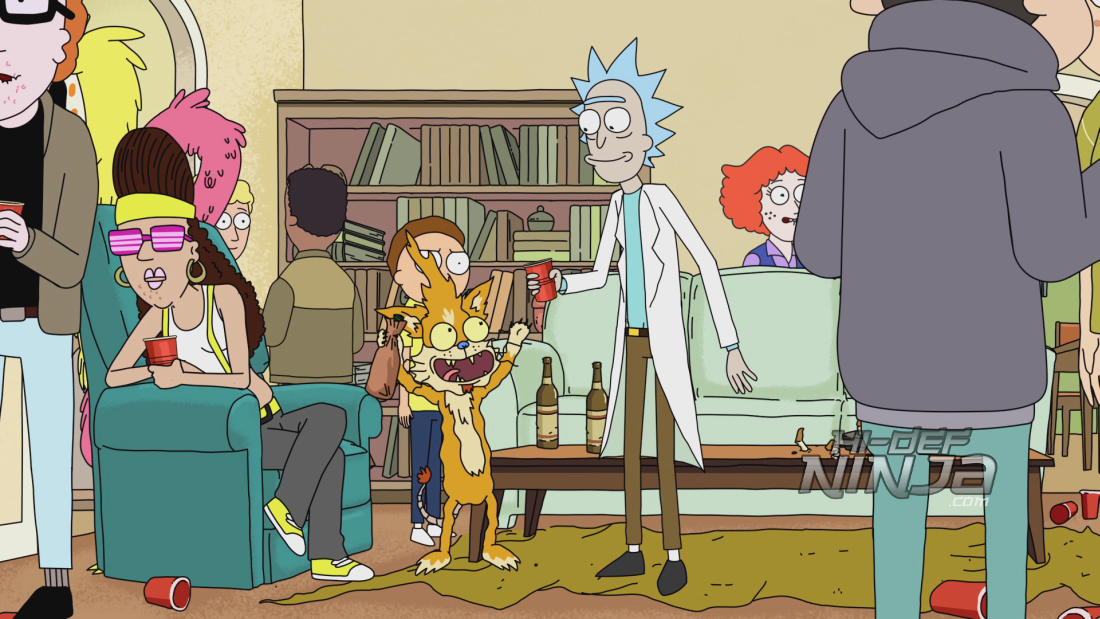 Like I said, RICK AND MORTY is hilarious. It's a show that I had heard a little about, but I didn't know how off-the-wall crazy it was until I got to review this Blu-ray season. It's sharp and it doesn't hesitate to delve into the absurd. The release itself looks excellent and the sound has been precisely mixed. If you haven't heard of this show, check it out and give it a chance. This is perfect for the fan of FAMILY GUY or even ADVENTURE TIME or Adult Swim.