Are the best secrets the ones that just can't be contained? Some overzealous Marvel fans sure think so. Despite being originally scheduled to premiere during next week's MARVEL'S AGENTS OF S.H.I.E.L.D. episode, the trailer for the hotly anticipated sequel to 2012's THE AVENGERS leaked online, much to the glee of the studio's legion of fans (and the amusement of HYDRA, I'm sure). The comic book studio's response to the preemptive release of the trailer to one of their biggest projects? A clever tweet that was a good save on the part of their social media crew, undoubtedly endearing them to fans even more.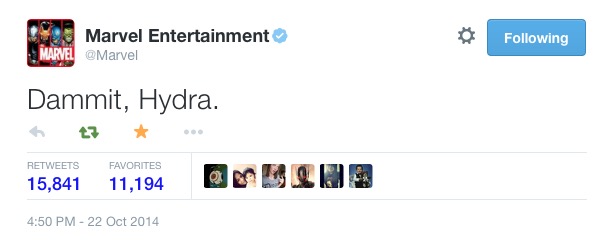 Now that the cat's out of the bag, Marvel finally officially released the full HD version of the trailer, and you can view it below:
As Kevin Feige promised during this year's San Diego Comic-Con, the second installment of the superhero extravaganza will be darker but more bombastic, if that is even possible at this point given Marvel's continued running streak of fantastic films. AVENGERS: AGE OF ULTRON certainly showcases a much different tone and atmosphere than its predecessor, with the evil robot Ultron (played by the magnetic James Spader) wreaking havoc and providing a formidable challenge for our beloved Avengers. The trailer offers a slew of surprises and exciting reveals. Audiences get a better glimpse at newcomers to the franchise, Scarlet Witch (Elizabeth Olsen) and Quicksilver (Aaron Taylor-Johnson), along with the dreaded Hulkbuster and Andy Serkis in an as yet to be announced role (Doctor Strange, we're hoping). Thor choking Tony, Banner looking like he's about to really lose his cool, and that final shot of Captain America's broken shield? It's bleak, it's foreboding, and knowing Joss Whedon, he'll hit us where it hurts; but one thing's for sure: AGE OF ULTRON is certainly poised to be the biggest film of 2015.
Marvel, riding on the coattails of the buzzed-about trailer, also decided to release the official teaser poster for the film. Because hey, why not?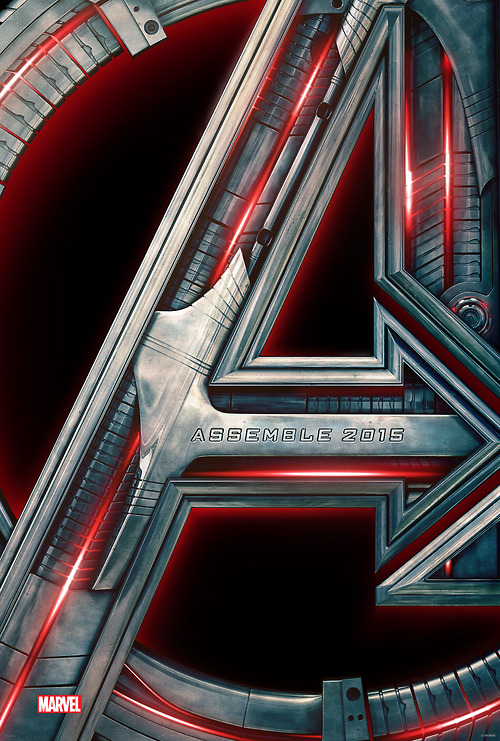 AVENGERS: AGE OF ULTRON will blaze into theaters on May 1, 2015.