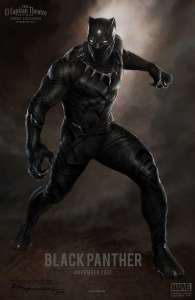 Today during a special event at the El Capitan theater in Hollywood, Marvel Studios decided to share with the world their plans for their upcoming movies. Some of this information has been rumored for a while and some of it, very few know about — but all of it is still exciting news.
At the press conference today was Anthony and Joe Russo who directed CAPTAIN AMERICA: THE WINTER SOLDIER and will be doing the next Cap film as well;  Joss Whedon who is the director of THE AVENGERS and AVENGERS: AGE OF ULTRON; and Kevin Feige, the head of Marvel Studios, of course.  They were all there to let the fans in on the next set of Marvel movies.
Kevin Fiege has announced CAPTAIN AMERICA: CIVIL WAR, GUARDIANS OF THE GALAXY 2, DOCTOR STRANGE, THOR: RAGNAROK, BLACK PANTHER, CAPTAIN MARVEL, INHUMANS, and AVENGERS: INFINTY WAR (a two-part film).
Here is Marvel's complete Phase 3 plan:


CAPTAIN AMERICA: CIVIL WAR
will debut Chadwick Boseman as Black Panther
May 6, 2016
GUARDIANS OF THE GALAXY 2
May 5, 2017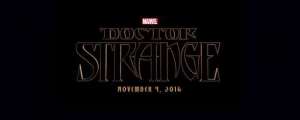 DOCTOR STRANGE
November 4, 2016


THOR: RAGNAROK
July 28, 2017


BLACK PANTHER
Nov 3, 2017


CAPTAIN MARVEL
with Carol Danvers
July 6, 2018


INHUMANS
Nov 2, 2018


AVENGERS: INFINTY WAR
in 2-parts:
Part I – May 4, 2018
Part II – May 3, 2019