In the celebration of everything ghoulish and candy related, Arrow Video have kindly served up a trio of recently released horror Blu-rays to giveaway!
The three titles up for grabs are KILLER KLOWNS FROM OUTER SPACE, THE INCREDIBLE MELTING MAN (check out our review) and THE VISITOR!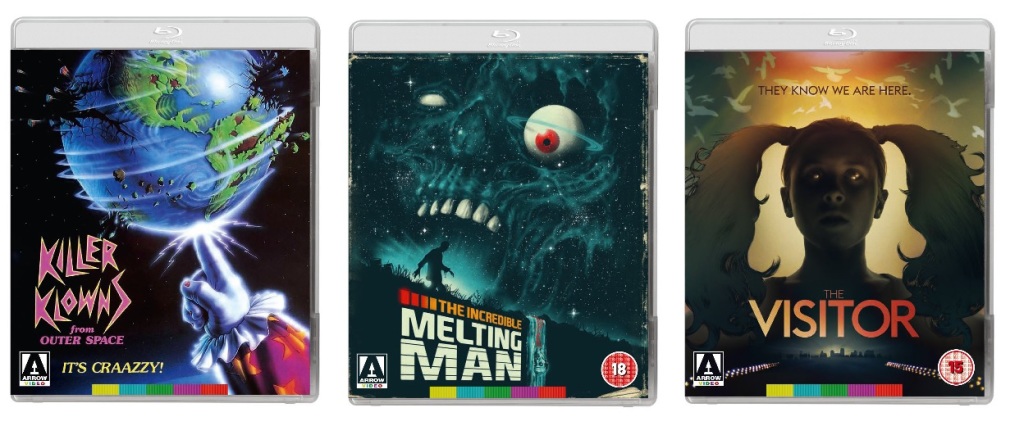 Now your wondering "'Cor blimey, Rob! How can I get hold of these devilishly awesome treats from the kind folk at Arrow?"… Well let me tell you how!
In the comments box below, we want you to tell us 'If Arrow Video could release my favourite film on Blu-ray, what would it be and what would I like to see included on the disc?'
The competition ends on Friday 7th November 2014 at 18:00 GMT and the winner will be emailed directly. All participants must have a valid UK postal address.
Best of luck!