"But that's the job of a firefighter: risking your life for people you don't know…"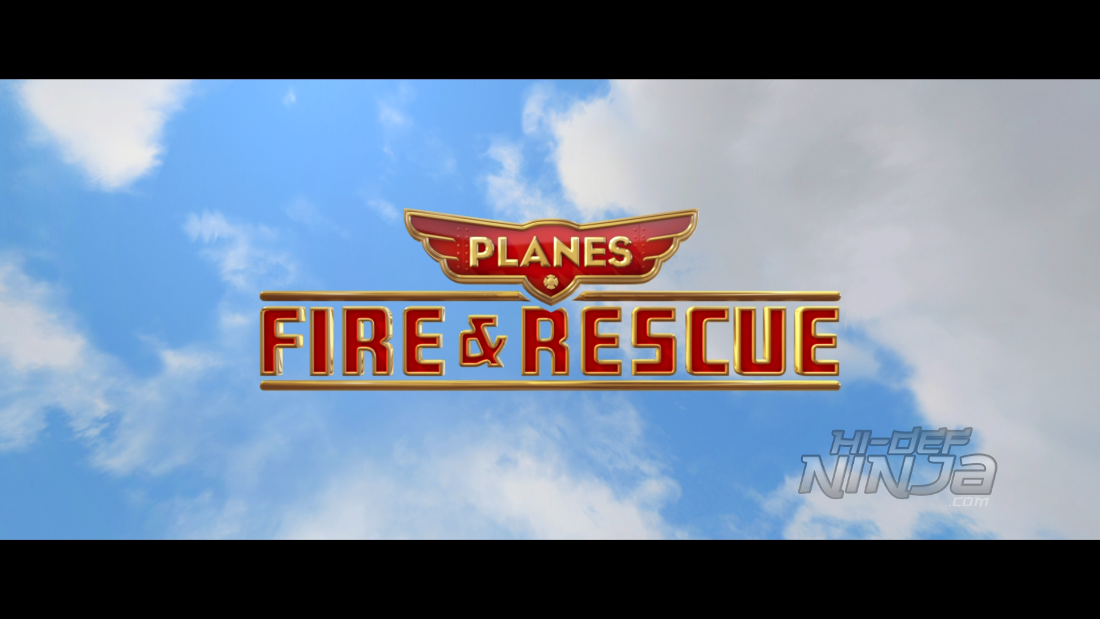 After his amazing feat of winning the Wings Around the Globe race, Dusty Crophopper is living it up as a professional racer. As he pushes himself harder and harder during each race, he actual ends up damaging his gearbox. The problem is that the manufacturer doesn't make the part anymore. His friend and mechanic Dottie installs a warning light so that he doesn't over do it anymore, but that also ends his racing career. After this, he ends up pushing it too much to see what he can actually do in a race and creates a fire when he has to land. The fire fighters have a really hard time putting it out and Dusty decides that he wants to help and train to be a fire fighter.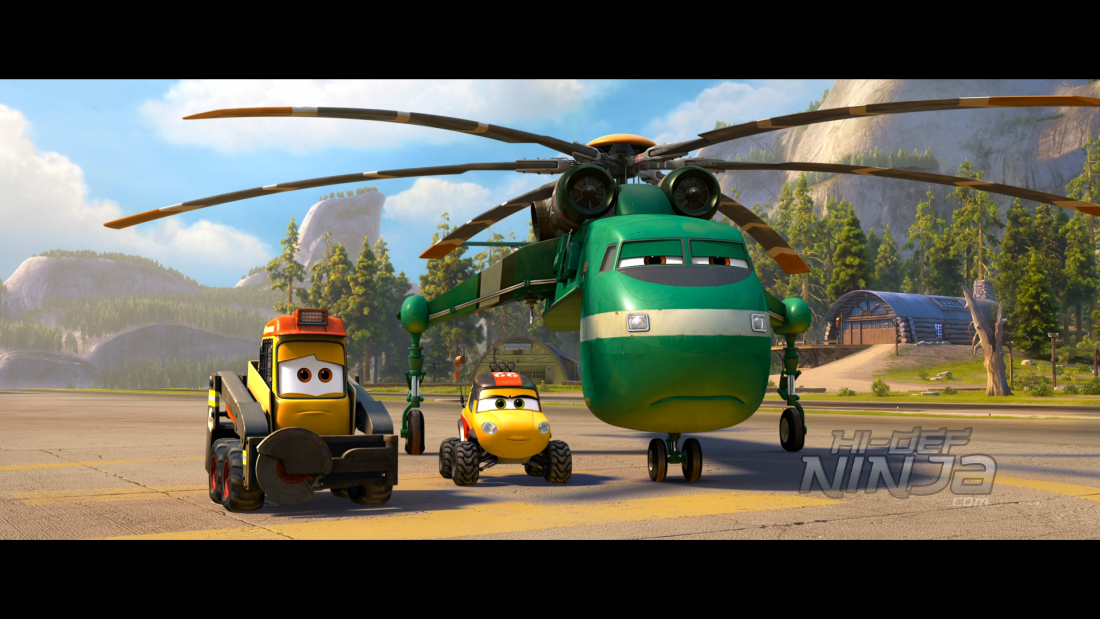 This is director Roberts Gannaway's debut film in the theater, but he has had a lot of experience making animated films that have gone straight-to-video. Dane Cook has reprised his role as Dusty Crophopper, the lead in the movie. It's probably the tamest character he has ever played, but it's definitely a good fit for him.
Between this and the first movie, hands down this one is better. The story flows better and is just all around more interesting. They really went all out to capture the adrenaline-pumping job of these types of forest fire fighters called smokejumpers. I also appreciate that they have dedicated the movie to all firefighters who put themselves in danger every day. It's probably the most selfless job that anyone can do.
Voice Cast
Dane Cook as Dusty Crophopper
Stacy Keach as Skipper Riley
Danny Mann as Sparky
Julie Bowen as Lil' Dipper
Brad Garrett as Chug
Teri Hatcher as Dottie
Curtis Armstrong as Maru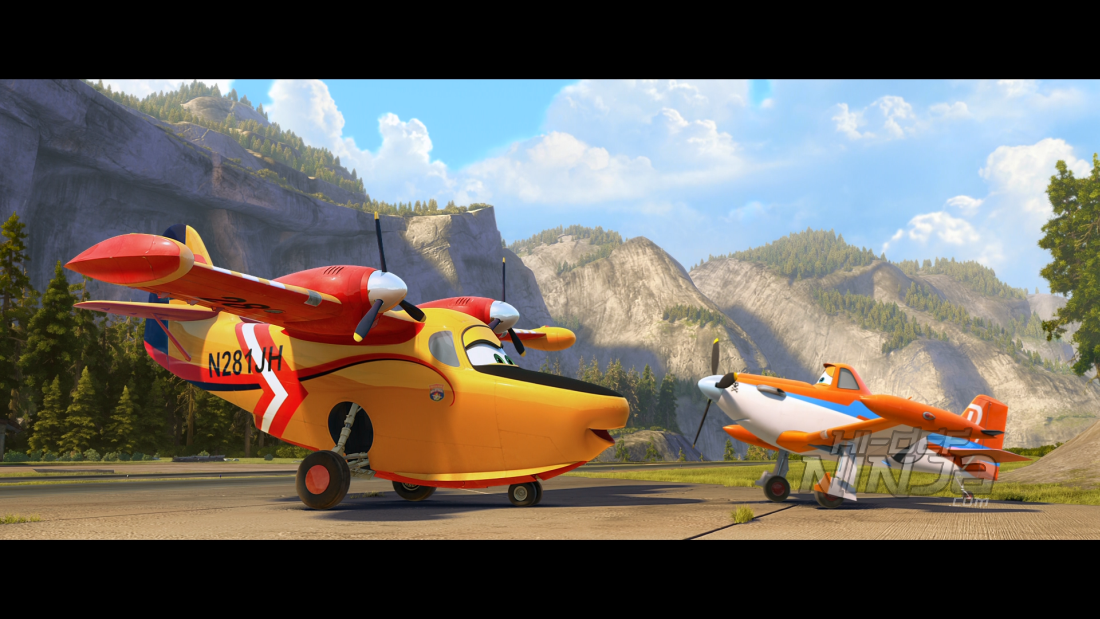 PLANES: FIRE AND RESCUE has been transferred in a sharp 1080p AVC Blu-ray. The detailing that you find in most modern animated films is seen on the release. There are a few times when the lines get almost too sharp and it looks like a contrasting problem, but it's so minor that it is easily overlooked. However, the coloring is bright and has a wide assortment of hues. Probably the best example of this is during the fires with the bright reds and oranges that are in the actual flames as well as bouncing off the vehicles. Disney has done another great job with authoring this release.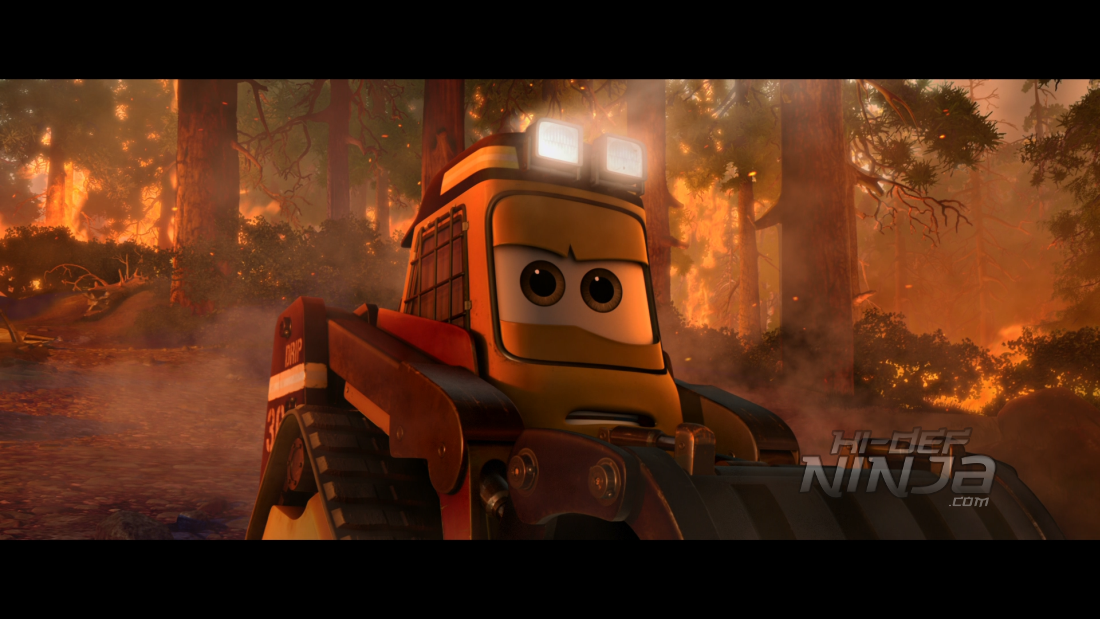 The movie sounds excellent. The audio track is a DTS-HD MA 7.1 that is very powerful. It's easily noticed how great everything sounds with the sweeping movement from Dusty's flying. All of the air vehicles move seamlessly in the home theater. The scenes where it really stands out is when the first fire is on the screen. Suddenly, AC/DC's Thunderstuck comes on and with the electric guitar riff and the heavy drums working the subwoofer; it just shows the richness in the LFEs. The highs in the audio track are clear and some of the best heard on a release like this.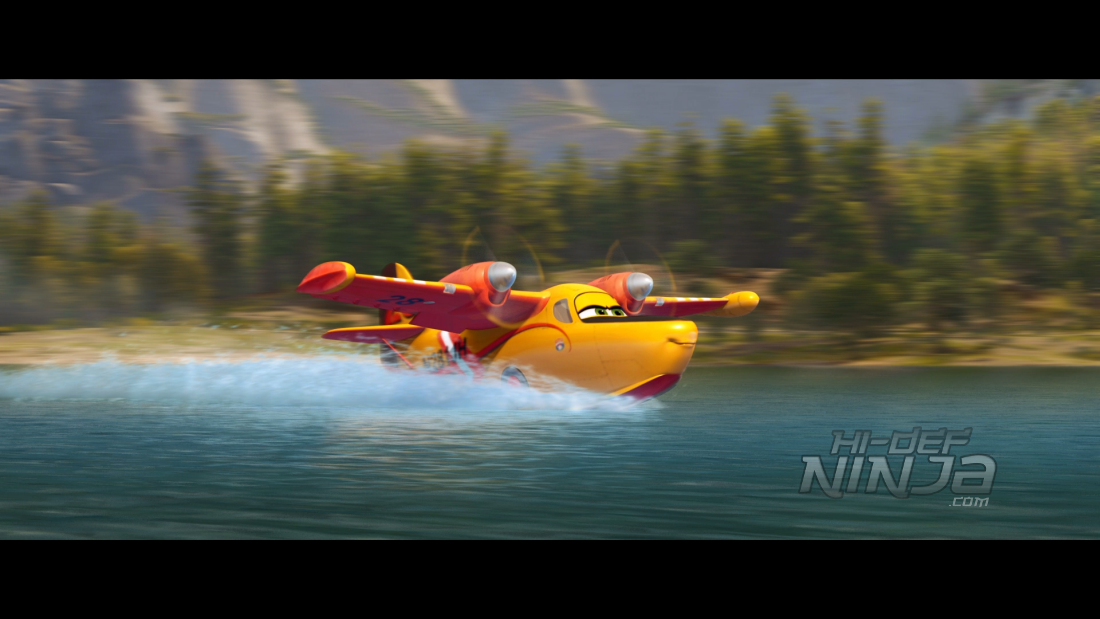 There is a hefty bunch of features on the release and they're pretty good.
Bonus Features:
-Vitaminamulch: Air Spectacular: This is an exclusive animated short about Dusty and Chug doing a stunt show.
-Additional Animated Shorts: These are two more short included.
Dipper
Smoke Jumpers
-Air Attack: Firefighters from the Sky: This featurette shows the real vehicles and people who inspired the film.
-Welcome to Piston Peak!: a promo for Piston Peak.
-CHoPs TV Promo: This is a TV spot for the CHiPs parody in the movie called CHoPs.
-Music Video: "Still I Fly" by Spencer Lee.
-Deleted Scenes
Disc Details
Two-disc set w/ 1 BD and 1 DVD
iTunes digital copy
DVD copy
Edition Ratings
PG
Region Coding
Region Free
Video Resolution
1080p AVC MPEG-4
Aspect ratio: 2.39:1
Audio Mixes
English DTS-HD Master Audio 7.1
French Dolby Digital 5.1
Spanish Dolby Digital 5.1
Subtitles
English
English SDH
French
Spanish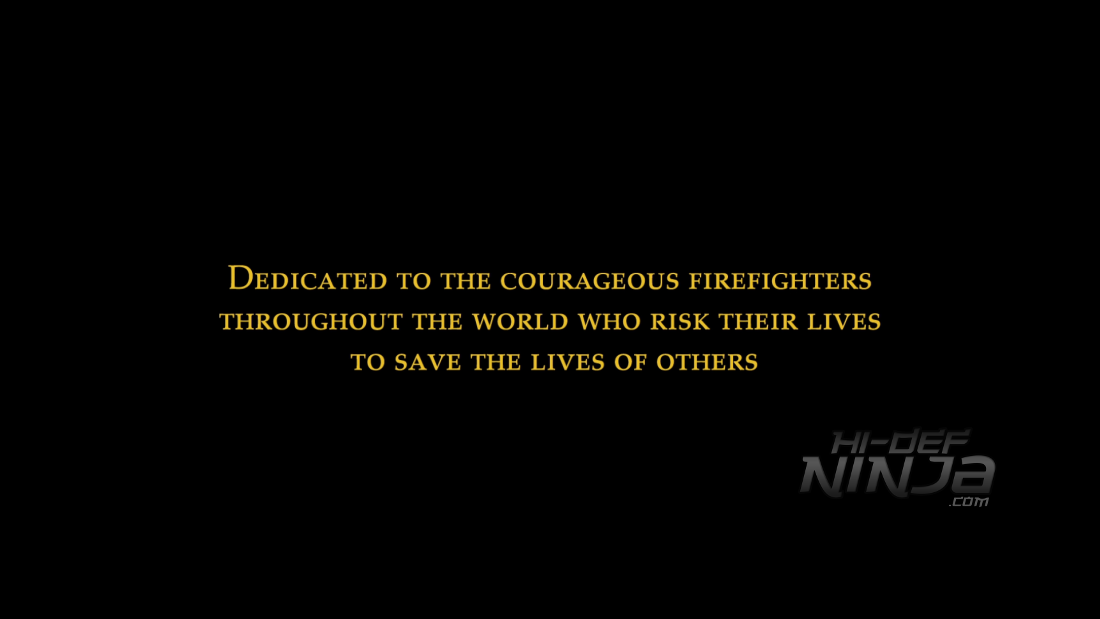 As I said, PLANES: FIRE AND RESCUE is much better than its predecessor. Even though it has only been a few years, you can easily see the animation is superior. I feel like this movie is also much more of a family film with a story that could interest parents and their children. It is also a good way for parents to show them what fire fighters do in a not so terrifying way. The release has both a good audio and video transfer with a nice line-up of features. If you're a fan of the first movie, then picking this up is an easy decision. Either way, pick it up or rent this one.