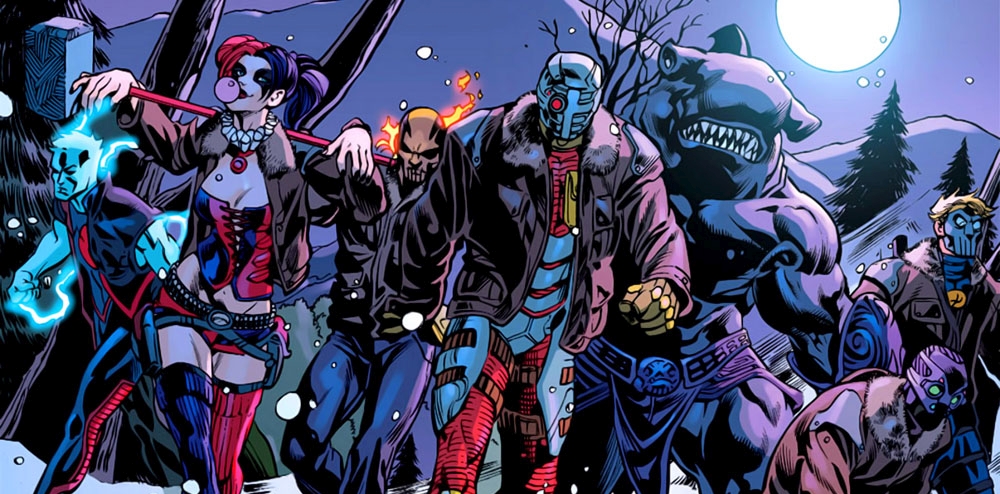 Today, Warner Bros. and DC Comics have announced that the SUICIDE SQUAD movie has finalized its cast. It will star Jared Leto (DALLAS BUYERS CLUB) as The Joker, Will Smith (SEVEN POUNDS) as Deadshot, Tom Hardy (THE DARK KNIGHT RISES) as Rick Flagg, Margot Robbie (WOLF OF WALL STREET) as Harley Quinn, Jai Courtney (TERMINATOR: GENISYS) as Captain Boomerang, and Cara Delevinge (ANNA KARENINA) as Enchantress.
The film will be written/directed by David Ayer (TRAINING DAY) and executive produced by Zack Snyder, Deborah Snyder, Colin Wilson and Geoff Johns. This is a very exciting and stellar cast to bring the ragtag crew of the Suicide Squad to the big screen.
SUICIDE SQUAD blasts into theaters August 5, 2016.