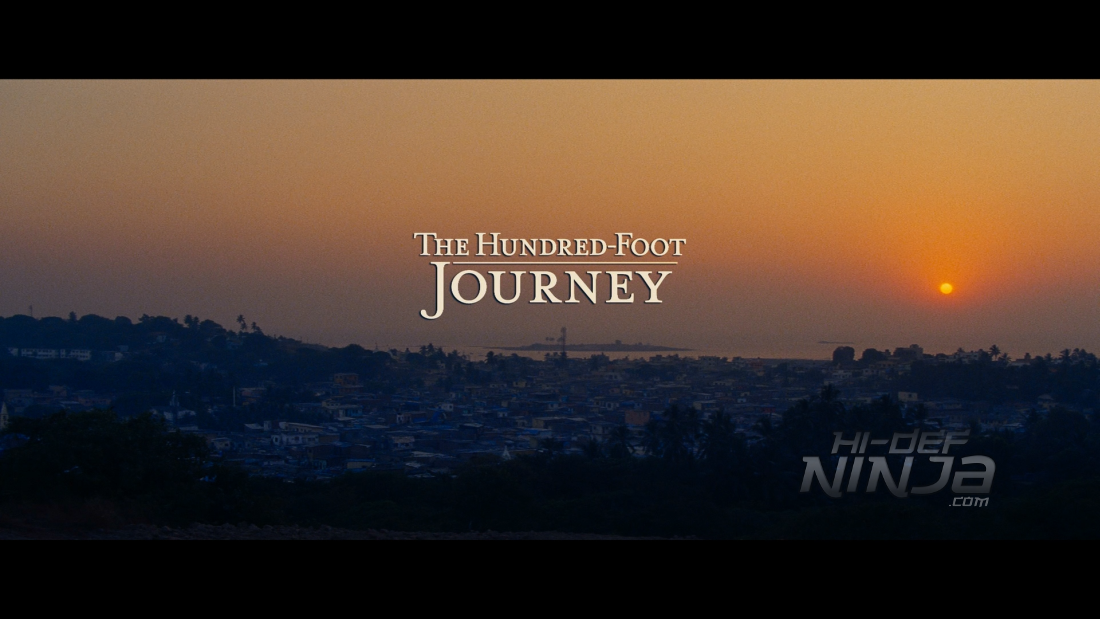 Food Is Memories…
The Kadam family has a great tradition of working in restaurants and even owned one when they lived in Mumbai. The second eldest son, Hassan is learning how to experience food and replace his mother as the main cook. One night, the restaurant was overrun and burnt down by a mob of protesters but also catching Hassan's mother in the fire. His father, Papa Kadam, uproots the family and takes them to Europe for asylum.
While driving in France, the Kadam's vehicle lost its brakes and broke down on the side of the road. A passing car comes by with a local girl named Marguerite and she tows them in to her town. While they are all pushing the car, a restaurant for sale catches Papa Kadam's eye and he is determined to buy it. The only problem: it is exactly 100 feet from a restaurant called "Le Saule Pleureur", which is the best French restaurant for 50 miles in any direction. The very stern, very french Madame Mallory runs the place. When she finds out that Papa Kadam wants to open an Indian restaurant so close to her location, she does not want the blemish on her elegant location.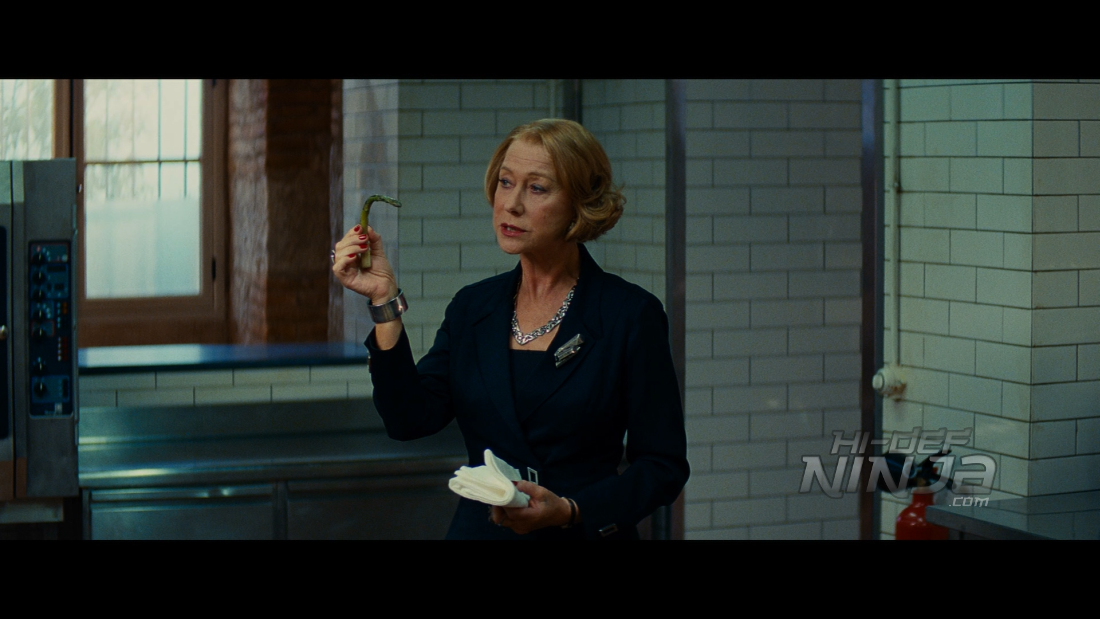 THE HUNDRED-FOOT JOURNEY is directed by Lasse Hallström and based on the book by Richard C. Morais' of the same name. Hallström also directed SALMON FISHING IN YEMEN and CHOCOLAT. He has this wonderful ability to film in very beautiful locations and he can tell stories about people that feel authentic. It's charming and it quickly pulls you in. There's a little back story told but there isn't too much time spent on it.
The casting choices are perfect. Helen Mirren starts off as this frigid, stern chef that has been set in her ways for a long time. She has her reasons and you eventually find that out but I'm convinced that she can play anything. She is so well seasoned and goes from emotion to emotion seamlessly. If I didn't know any better, I would think that she is actually French. The other two stand-out roles are from Manish Dayal as Hassan and Charlotte Le Bon as Marguerite. Manish passion for not only cooking and food but life. She has a big heart and determination to become a Michelin Star chef. She also has this fire in her to know everything there is about cooking. She's witty and i hope to see more from her in the future.
Cast
Helen Mirren as Madame Mallory
Om Puri as Papa
Manish Dayal as Hassan
Charlotte Le Bon as Marguerite
Amit Shah as Mansur
Farzana Dua Elahe as Mahira
Dillon Mitra as Mukthar
Aria Pandya as Aisha
Michel Blanc as Mayor
Shuna Lemoine as Mayor's wife
Clément Sibony as Jean-Pierre
Juhi Chawla as Mama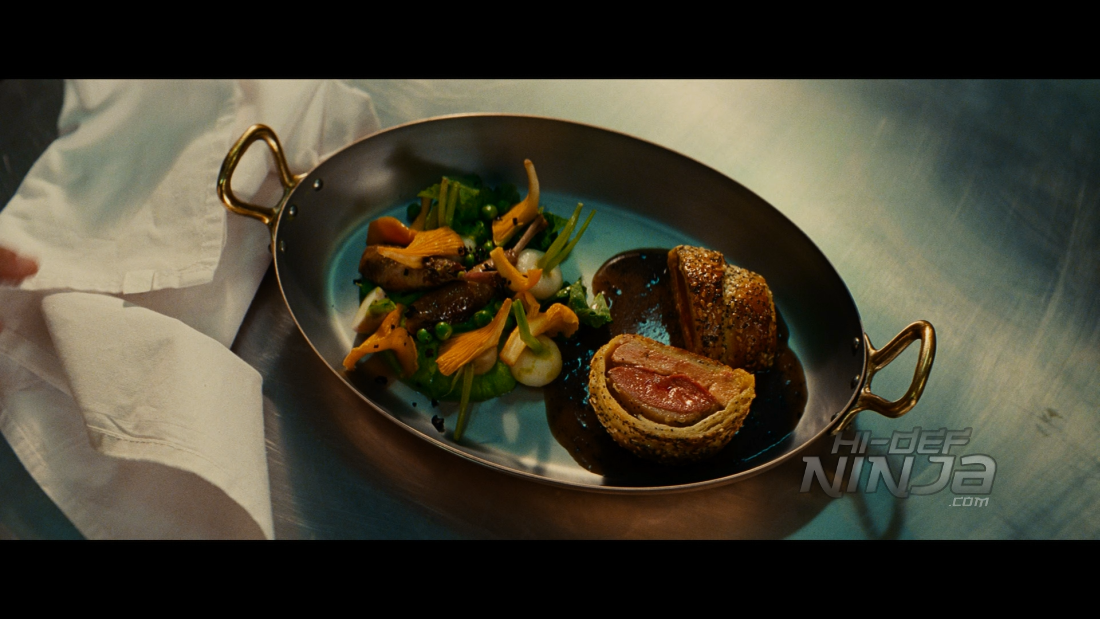 THE HUNDRED-FOOT JOURNEY has a very clean video transfer in 1080p AVC. The first thing that I noticed about the picture is the coloring. It is vivid with an array of colors for all of the different fruits, vegetables, and proteins. Because the director of photography likes to get close ups of whatever dish a character is working on, there are a lot of front perspective shots. These also have excellent coloring and sharp details. The strong detailing can be seen in both the foreground and the background shots. Throughout the film, there are a lot of low lit scenes that created a small amount of blocking and a touch of contrasting issues. The good thing is that it never gets distracting or very noticeable. The overall quality of the transfer looks great.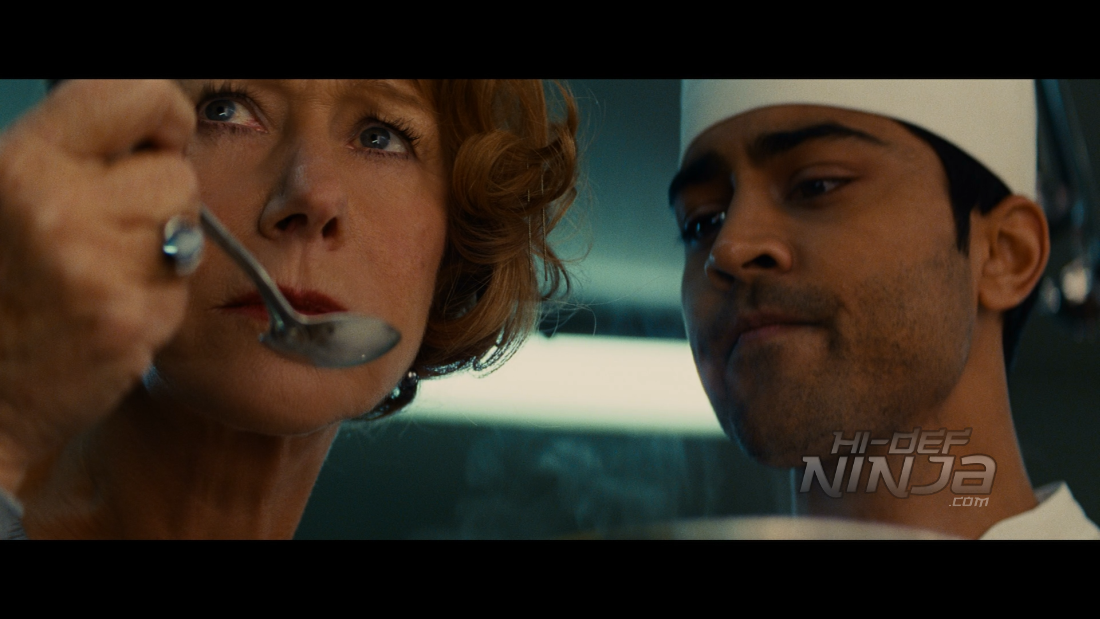 The audio on the release is a DTS-HD MA 5.1 mix that sounds both simple and complex at the same time. There are little intricacies heard in the score with sound effects in the kitchen scenes. The combined sounds from each of the kitchen stations is like a symphony of hard working machines that are creating the food. There are also strong ambient sounds in the rear surround speakers during the crowd scenes and, again, in the kitchen. The LFEs are smooth, even when the Kadam family is blaring the Indian music while setting up the restaurant. The movie is about 97% dialogue and narration that is also mixed well with the score/music.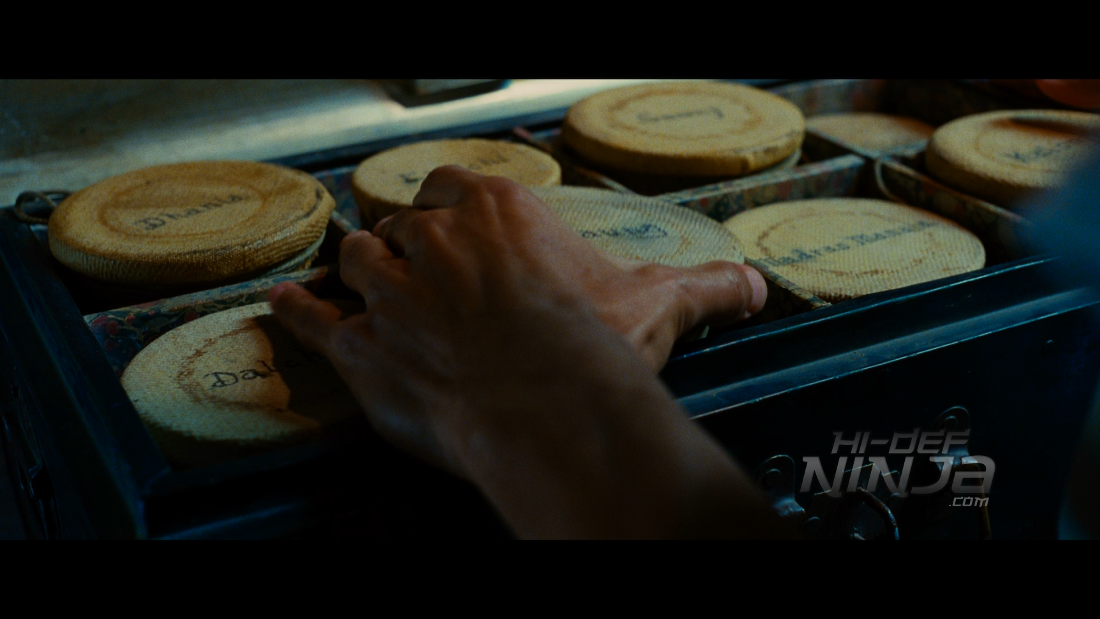 Bonus Features:
The Hundred-Foot Journey with Steven Spielberg & Oprah Winfrey: This featurette is an interview with Steven Spielberg and Oprah Winfrey and their thoughts on the movie, casting, story and the director. They discuss how important food is to them and remembering some things from their childhood. They have a great discussion about the fact that this is their first project together since 1985 and THE COLOR PURPLE.
The Recipe, The Ingredients, The Journey: This featurette discuses how the book was brought to the screen from assembling a crew to casting the perfect actors. It's a to-the-point look at making the film.
On Set with Oprah Winfrey: This featurette is very similar to the feature with Oprah and Spielberg but with just her interacting with the cast and crew.
Coconut Chicken: This is a featurette with Chef Anil Sharma who is the Indian food consultant on the film. He walks through creating a coconut chicken dish cooked in the traditional Indian way.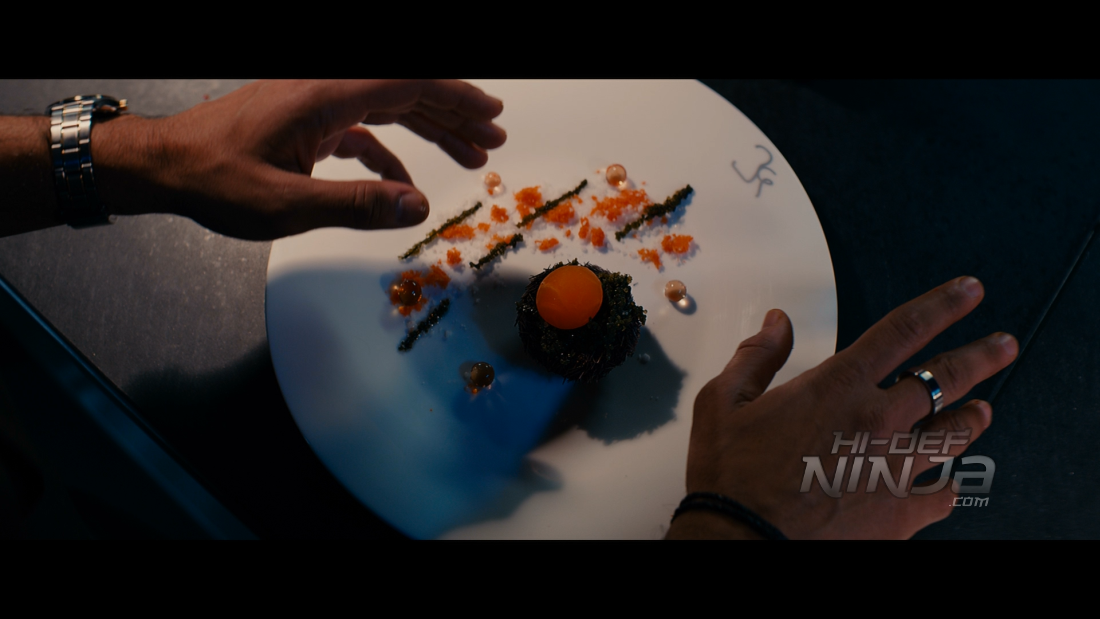 Disc Details
Single Blu-ray Disc
UltraViolet digital copy
iTunes digital copy
Edition Ratings
Rated PG
Region Coding
Region Free
Video Resolution
1080p MPEG-4 AVC
Aspect ratio: 2.39:1
Audio Mixes
English DTS-HD Master Audio 5.1
French Dolby Digital 5.1 (640 kbps)
Spanish Dolby Digital 5.1 (640 kbps)
Subtitles
English SDH
French
Spanish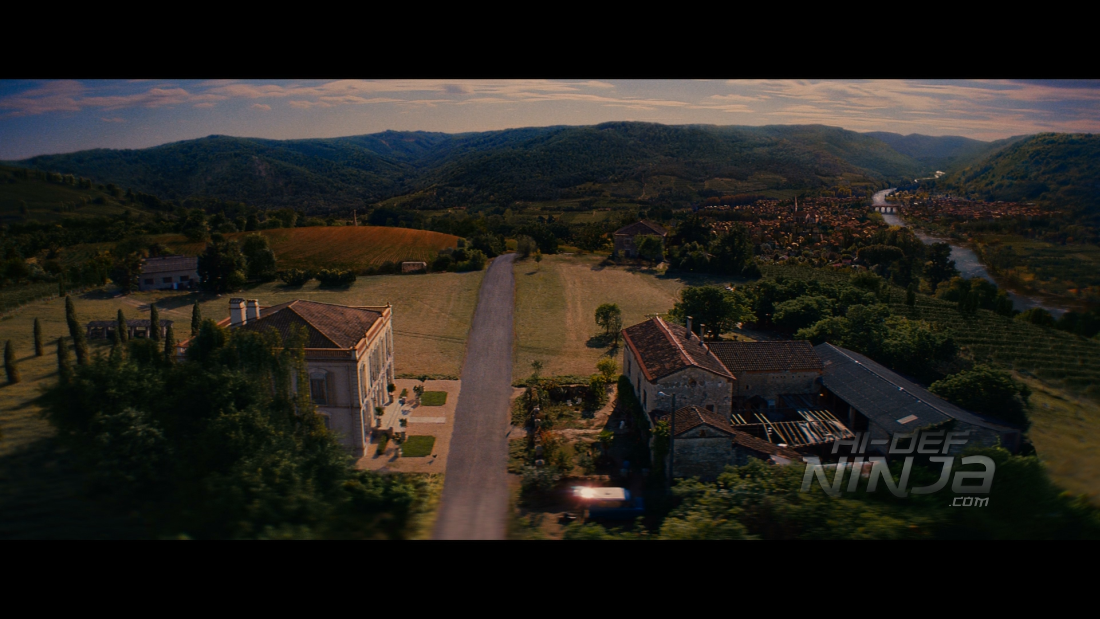 THE HUNDRED FOOT JOURNEY is a beautiful movie that honestly surprised me. I went into the film only knowing that it's about cooking with two competing restaurants. I had no idea it was going to be this heartfelt story about how people can change if they want to. The release was authored very well with clear video and decent audio. Also, the extras were about what you would expect from this type of film. If you're in the restaurant business or really enjoy cooking, this movie is perfect for you. On the other hand, it's also a well made movie worth checking out.