After the much buzzed about teaser trailer debut of STAR WARS: THE FORCE AWAKENS, everyone is wondering what else is in store in this galaxy far, far away. With the December 2015 premiere date a ways away, it's understandable that Disney and LucasFilm would want to keep the momentum going.
A few days ago, director J.J. Abrams and president of LucasFilm, Kathleen Kennedy, decided to reveal the names of the characters in the film, and what better way to do it than with a playful dose of nostalgia? The character names were revealed on none other than Topps Trading Cards with stills from the released trailer.
As some STAR WARS fans may remember, Topps Trading Cards were big on the collectibles circuit, releasing everything from baseball cards to cards with comic book characters. When the original STAR WARS was released in 1977, Topps distributed collectible trading cards featuring characters from the film. Check out this one: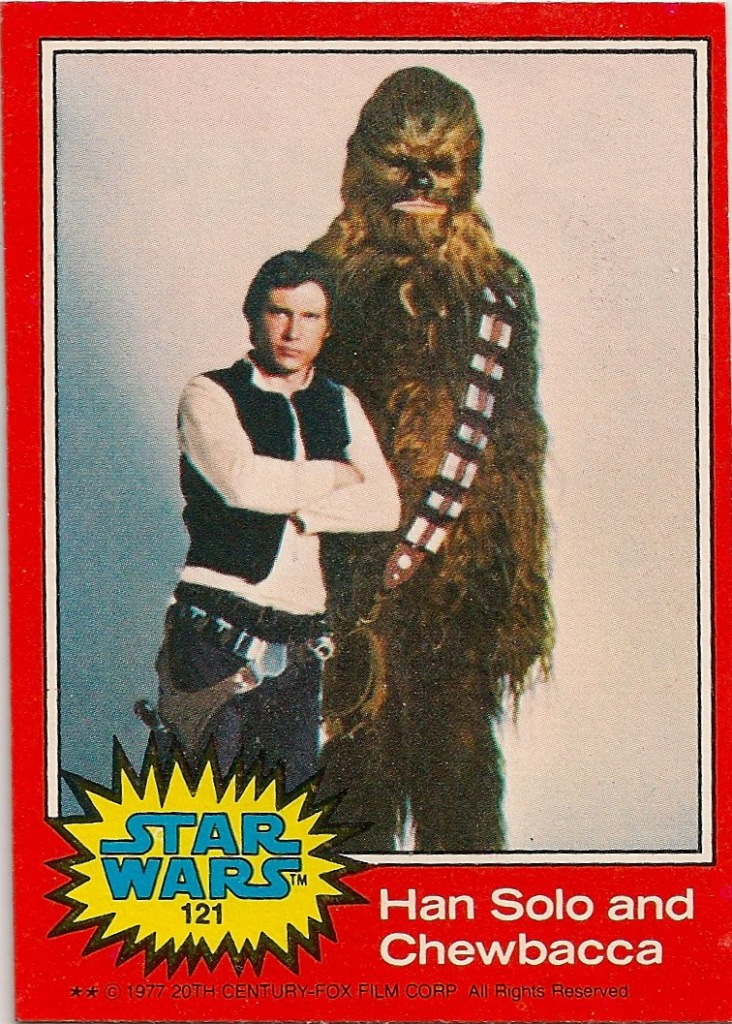 The newest installment in the series brings back this remnant of the past with its own set of characters, as revealed in Entertainment Weekly:
And some additional photos of things we're all too familiar with, including a very special space ship:
While the names may not mean a whole lot to fans now, according to Abrams, the numbers on the cards bear some significance, so speculate away!