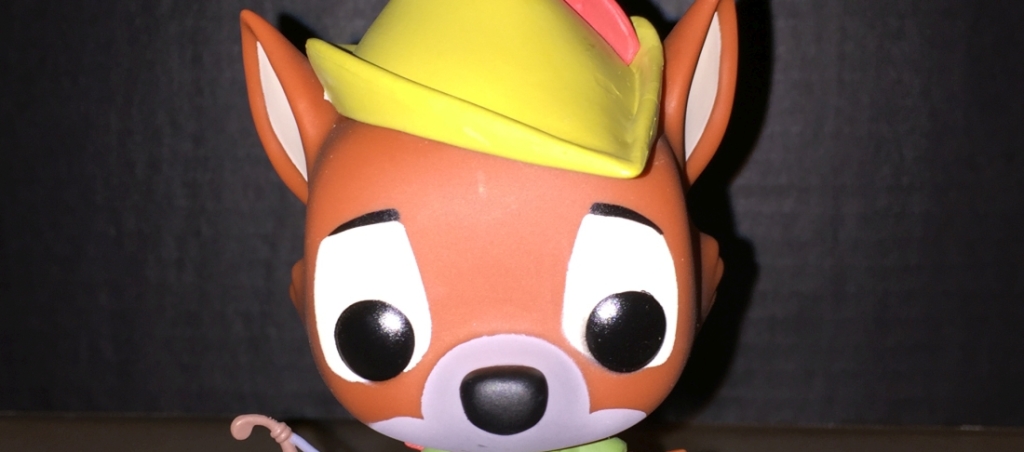 Funko has been making Disney branded POP! Figures for a very long time and they have recently released a few figures from the animated classic ROBIN HOOD. This film is one of my personal favorites and has been since I first watched it as a child. The two figures being covered in this review are Robin Hood and Sir Hiss.
Robin Hood
Robin Hood is one of the more complex figures that Funko has ever made. He almost looks like he could be Robin and Maid Marian's kid. He is decked out in his classic green clothing including shoes, his feathered hat, and let's not also forget his quiver and bow. There are even parts of his fur that looks like it's matted down and longer in some places. This figure isn't just for Disney fans but really is a must for POP! collectors out there.
Sir Hiss
When I found out that Funko was releasing Sir Hiss, I had to have him. He is one of the funnier characters from the movie and doesn't get recognized as much as some of the other characters. He is in his little cape and dress hat with a tall feather. The figure is a well-balanced and sits with a low center of gravity, making it very hard for it to fall over. The coloring is the right mix of green with yellow and segmented lines for his belly. One other thing to note is that this POP! is a little harder to find than others so if you can, get one.